Modest luxury: Seven of the best halal hotels for a post-Ramadan holiday
We've taken the effort out of finding the world's best Muslim-friendly places to stay.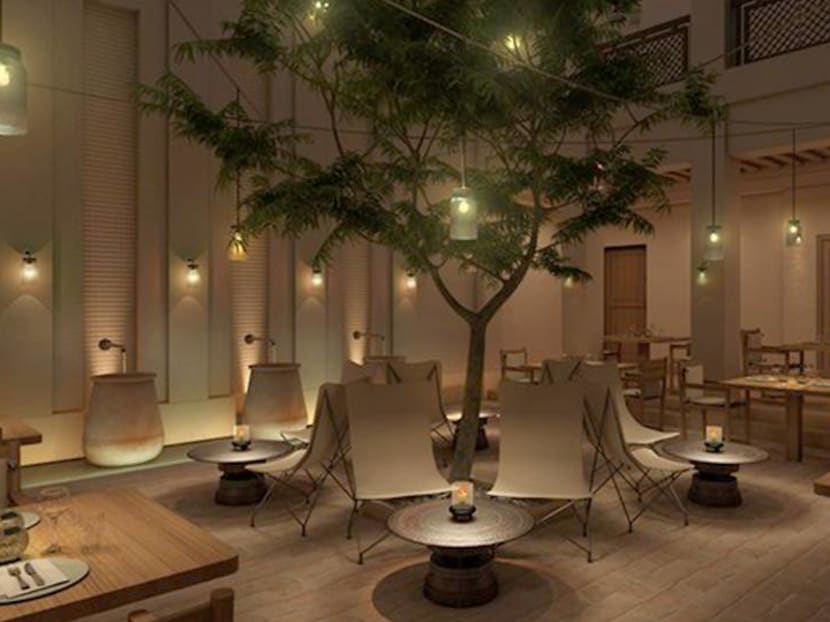 Finding a Muslim-ready hotel or resort is reasonably easy, but locating somewhere that is fully halal can drive an Islamic traveller spare. Most hotels have individual restaurants that observe Islamic requirements, but some guests prefer the assurance of knowing their destination will conform throughout. Here are some of the world's best, with some that even have private beaches for women, so you can wholesomely enjoy the perfect post-Ramadan getaway.
AL BAIT SHARJAH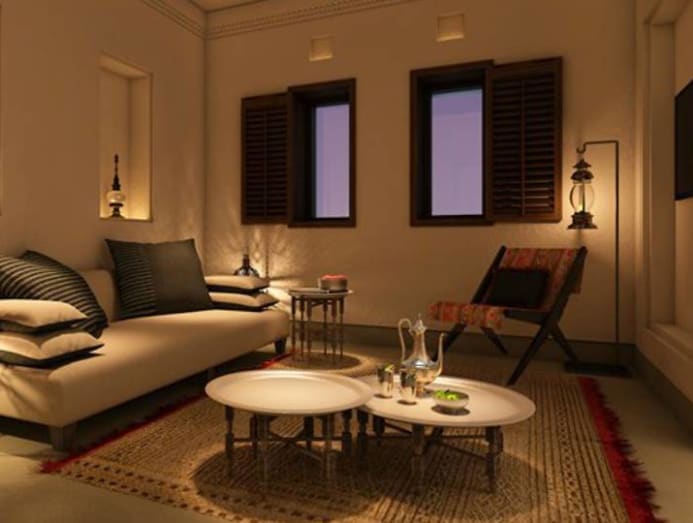 Like Bahrain, Sharjah is also overlooked in favour of its neighbour, Dubai. But the emirate likes to brand itself as the cultural and spiritual capital of the Emirates. Al Bait, meaning 'home' in Arabic, is the first Islamic resort in a city where no alcohol is served. It's part of an Emirati conservation project that spreads over two-and-a-half acres and takes the foundations of homes that once housed well-heeled merchants. Its culinary focus is on gourmet Emirati cuisine, which many believe is among the best the Arab world cooks. The spa, meanwhile, deep in the stone depths of the main building, attracts people from across the UAE. From US$575 (S$790) per night.
lhw.com/hotel/Al-Bait-Sharjah-United-Arab-Emirates
AL MEROZ HOTEL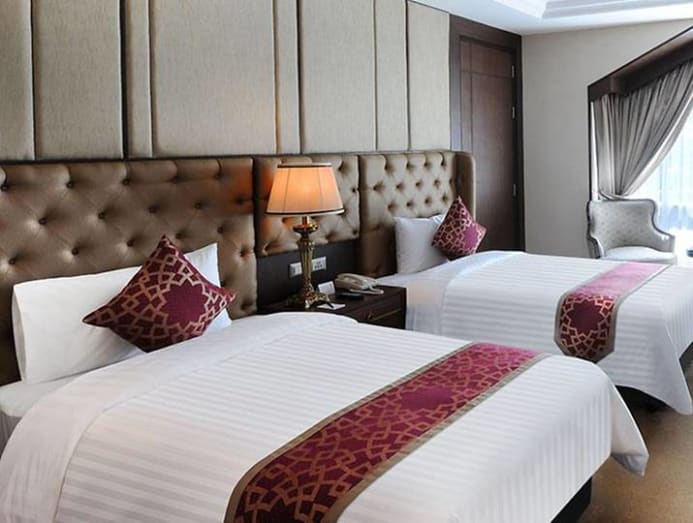 Cutting through the Bangkok skyline with its golden domes and minarets, the Al Meroz could just as easily be in Muscat or Riyadh. Billing itself as Bangkok's leading halal establishment, it would be a leader in any category, though it isn't quite in the city centre. It also welcomes non-Muslim guests. This year, it offers a Ramadan Delight package that includes free suhoor and iftar meals, as well as airport pickup and superior rooms. Being in Bangkok, the hotel prides itself on its halal food and offers seasonal seafood and Arabian cuisine. From US$158 per night.
ANGEL'S MARMARIS
Turkey has become the world leader in fully halal holidays, with the exquisite Angel's all-inclusive hotel carrying off a trolley-load of World Travel Awards. Nestled at the base of an idyllic promontory with rugged hills on one side and the crystal Aegean on the other, Angel's basks in perfect isolation. For the kids, it boasts a mini aqua park in the hills. Mothers can enjoy the women-only and family beaches with their children – part of the hotel's 2.5 kilometre-long stretch of gold – as well as secluded walks through the neighbouring pine forests in total privacy. From US$158 per night.
BANANA ISLAND RESORT
It's not unheard of for Qataris to turn it up to 11 on the prestige scale, which is what Anantara has done with its Banana Island resort in Doha. Set on its own 13-hectare island – you can probably guess its shape – all rooms, suites and villas overlook the waters of the Gulf. Being so close to the great blue yonder, it's no surprise that a menu of activities as long as a mocktail list is heavy on the water action, from inflatable banana rides – there it is again – to sea kayaking. Though there is no private beach for women, some rooms and villas have their own secluded swimming pools where you can preserve your modesty. From US$242 per night (Ramadan package).
anantara.com/en/banana-island-doha
LAGOONA BEACH LUXURY RESORT AND SPA
Shine like a diamond in the Pearl of the Gulf, at the penthouse of the Lagoona Beach – all while mixing your metaphors. Often overshadowed by the more glamorous Dubai and Doha, Bahrain is seen by many to be the low-key treasure of the region. And unlike its neighbours, there's plenty of culture and tradition to be found in the very walkable old town of Manama. The five-star Lagoona is considered the finest of all the country's halal hotels, comprising one-, two- and three-bedroom suites and a stunning penthouse with its own swimming pool. Women get a screened-off area for sunbathing on the hotel's stretch of beach for complete privacy. From US$146 per night.
OLD GATES HOTEL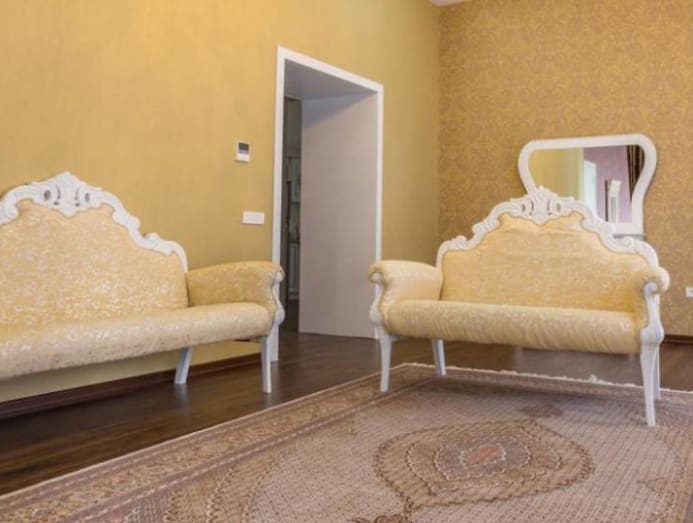 It is difficult to sum up the Old Gates Hotel, at the entrance to Baku, Azerbaijan's medieval walled city, other than to say it's Instagram-ready. Entering the pristine stone building from the cobbled streets below, a sea of marble greets you, not unlike the Moscow Metro. It's as if every single item of furnishing and furniture is taken from a different style, era or location, but the effect this produces is an experience in itself. Not only is the Old Gates halal, but so is the neighbouring area, which is packed with some of the city's best f&b outlets. From US$257 per night.
rumahotels.az/home/ruma-old-gates/3
PEARL SANDS OF MALDIVES
Swarovski might have manufactured the clear crystal waters around Pearl Sands, making it the epitome of the Maldivian stereotype. This award-winning boutique halal resort claims to be "paradise within reach", and for once it's an understatement. Some of the 32 rooms open out onto a deck over the blue lagoon; all of them face the sea (though it's hard not to on an atoll). For those who get fidgety in isolation, Pearl Sands shares Kaafu island with the laid-back village of K Huraa, complete with mosques, shops and eateries. There's no end of water activities, including private boat rental, big game fishing and even a four-hour lobster picnic excursion. Life's a beach. From US$251 per night.