6 of the best health and wellness apps to download to your phone
You don't have to give up your health goals just because you are practicing safe distancing by staying home. Stay fit and in tip-top condition with these wellness apps.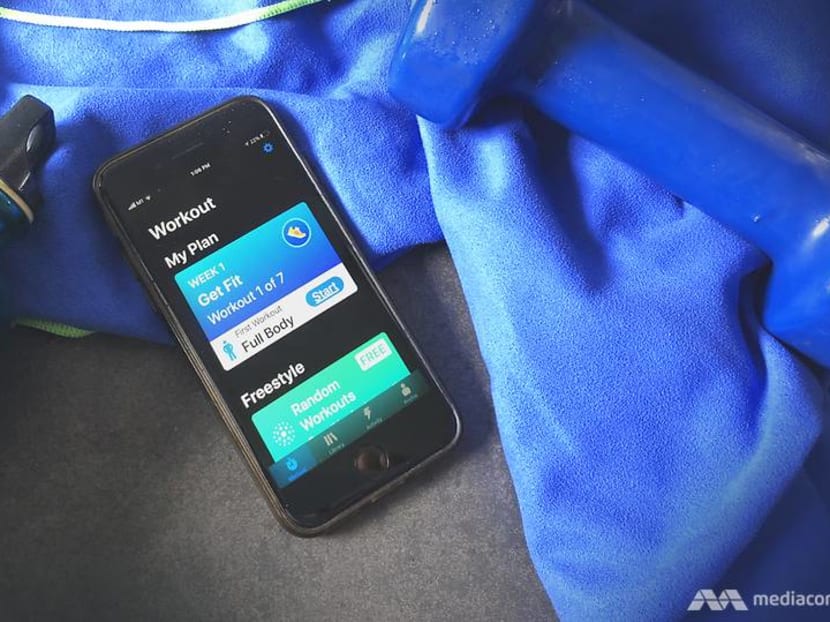 The COVID-19 pandemic may have dramatically altered our social lives and travel plans, but it is certainly not an excuse to let your waistline expand as you languish indoors. After all, there is an abundance of health and wellness apps to set you on the path to achieving your fitness goals, even without needing to step out of your front door.
Still, we won't blame you for experiencing decision paralysis when faced with thousands of apps in the app store. To get you started, we narrow it down to six popular and easy-to-use wellness and fitness apps for overall health. It's time to turn off Netflix for a while and do something good for yourself.
WORK OUT WITH A CELEBRITY TRAINER: FITON
Exercising at home does not have to be boring. Mix things up by trying a wide variety of workouts, from HIIT (high intensity interval training) and cardio to yoga, pilates and even dance. This app contains a treasure trove of exercise videos you can stream for free.
The videos are organised according multiple categories such as target area, type and length of workout and intensity level. For an added boost of good vibes, the sessions are conducted by popular, well-regarded trainers such as Cassey Ho of Blogilates or Hollywood celeb trainer "JJ Dancer" so you won't have to rely on trial and error to find a good video.
The app also offers a comprehensive schedule of live-streamed workouts so you can join other people in working out at the same time. In a time of coronavirus, we say this is the second best thing to going for group fitness classes in a studio.
EXERCISE FOR AT LEAST SEVEN MINUTES: SEVEN
If working out does not appeal to you at all, consider starting with just a seven-minute session. This concept was created by a performance coach and exercise physiologist to allow his time-starved clients to do an effective workout very quickly.
It is also appealing to those who don't like to sweat since it will be over in about just 1.5 songs. However, because the session is so short, it is necessary for participants to go all out at as high an intensity as possible.
Seven features a wide range of guided workouts that can be done with minimal equipment – you might need a wall or a chair for some movements – so you can do them easily in your living room. For extra motivation, get a few friends to join in as well for some friendly "competition".
LEARN TO MEDITATE: WAKING UP
From Headspace to Calm, there are many popular mindfulness and meditation apps to check out. But what sets Waking Up apart from these other apps is that it is created – and curated – by Sam Harris, a neuroscientist, philosopher and New York Times bestselling author, who has spent years studying meditation.
Many users have found that Harris takes a more in depth approach to meditation compared to most other apps by examining and explaining how this practice impacts the mind. The app includes an introductory course of 10-minute guided sessions narrated by Harris to get newcomers used to his style of meditation, which focuses on the vipassana practice. There is also a 10- or 20-minute meditation, which is refreshed daily.
Nerdy types will also enjoy the mini "lectures" that Harris has uploaded on various mindfulness topics to offer users with additional brain food as they ponder the meaning of life while meditating.
KEEP TABS ON YOUR DIET: MYFITNESSPAL
Your health and fitness starts with what you eat, so even if you exercise regularly, it is still important to be aware of your eating habits. Keeping a food diary is a good start. With over 11 million foods and dishes listed in its database, MyFitnessPal is widely regarded as one of the best nutrition apps available and is often recommended by dieticians.
We like that the database includes a good selection of local food such as nasi lemak and wanton mee, to make it easier to keep track of your food intake. So whether you have a goal to lose a few pounds or are simply interested in figuring out where your nutritional imbalances are – for instance, are you reaching for the cookie jar too frequently – this is a good way to gain insights into your eating preferences.
AVOID BINGE DRINKING: DRINKCONTROL
Drowning your feelings of cabin fever alone at home with a bottle (or two) of wine could lead to overindulgence. While there is nothing wrong with enjoying some tipple, your liver will certainly thank you for drinking in moderation.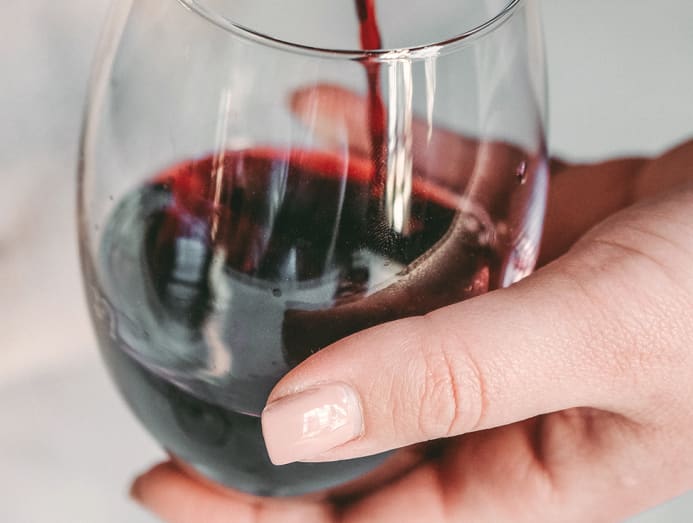 Enter DrinkControl, an easy-to-use app where you can simply key in your alcohol intake in no-brainer quantities such as glasses, bottles or cans. The app will do the rest and alert you when you are going over the limit. It also helpfully does a calorie count of your alcohol consumed – as well as the amount of money you have spent on drinks, because financial health is important too.
TRACK YOUR SLEEP: PILLOW
Getting sufficient quality rest is essential for one's health, but all the distractions that come with living in a city often causes many people to suffer from disrupted sleep. If you would like to track your sleep cycles to figure out the quality of your sleep, Pillow is a nifty app to download.
It works best with an Apple watch, where it can automatically track your sleep at various stages such as deep sleep and REM (rapid eye movement) so you are aware of the quality of your zzz time.
The app also analyses the data to offer suggestions on your optimal sleep time. By making small adjustments over time, you might just be able to improve your sleep so that you wake up feeling fresher and more well-rested.