Alive and well: 5 new luxury hotel brands for a new generation of wellness travellers
A statement spa isn't enough anymore – the industry's biggest players are creating standalone hotel concepts that are all about wellness.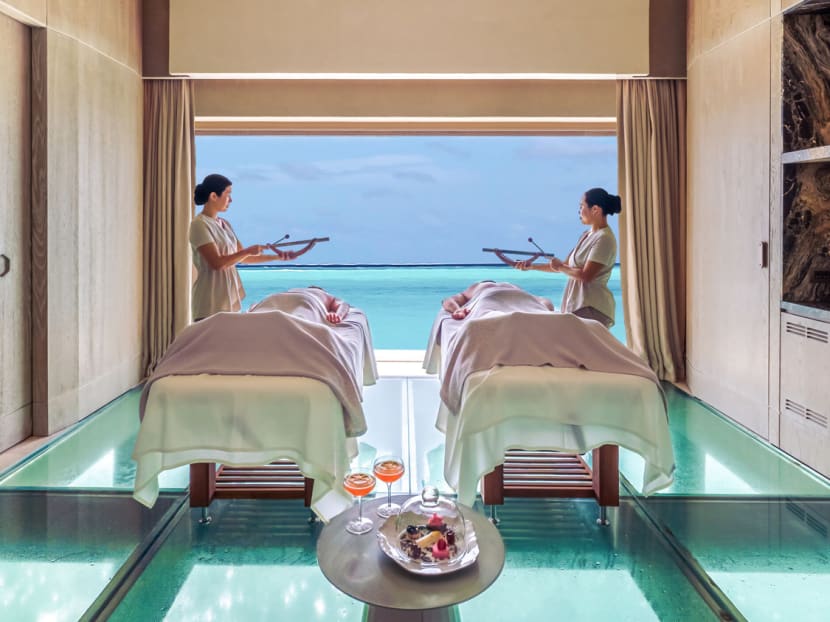 Remember when having a top-notch fitness centre and a stunning spa set a hotel apart? Well, in an era where sleep tourism is growing and luxury homes have hammams and cold plunge pools of their own, hotels are certainly upping their wellness game.
Most have expanded their roster of wellness experiences and programmes over the last couple of years, some of which transcend the promise of pure relaxation and instead offer a life transformation.
They're not stopping there. Similar to the collective movement to establish design-led boutique hotels that resulted in the likes of Ace Hotels and Edition, we are now seeing the creation of new hotel brands and brand extensions with wellness as a differentiator.
Hospitality groups of all sizes are launching purpose-built hotel collections to court the global wellness market, which is estimated by McKinsey to be worth US$1.5 trillion (S$2 trillion) and with an annual growth of 5 per cent to 10 per cent.
Earlier this year, hospitality behemoth Accor announced the launch of The Purist label, a line of hotels that puts a modern spin on the group's wellness offering.
"For 42 per cent of the people we surveyed, wellbeing has become an absolute priority. There is an appetite for holistic formulas to do oneself good," says Maud Bailly, CEO of Sofitel MGallery & Emblems at Accor in a story by Hospitality-ON.com. The Purist will launch towards the end of 2023, and France will be used as a testing ground for the concept. Their ultimate ambition? Fifty hotels worldwide within the next decade.
In time for Global Wellness Day on Jun 10, CNA Luxury shares five hotel brands that should be on your radar, perfect for a wellness escape at any time of the year.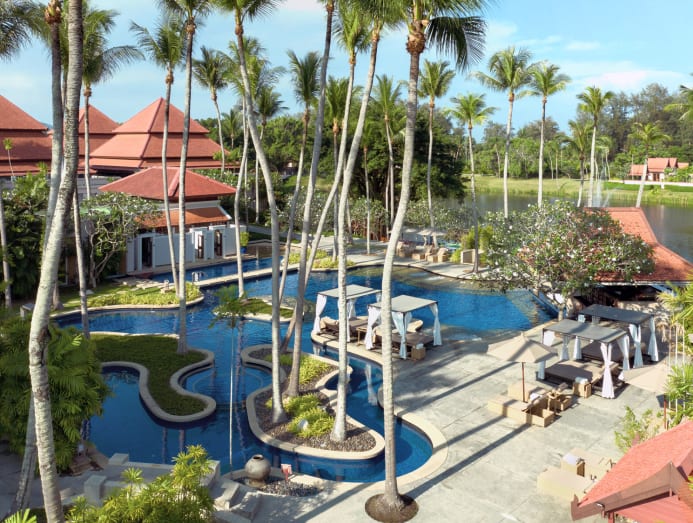 As a brand centred on wellness and sustainability since its inception, trust Banyan Tree to delve really deep into this category. It recently launched a brand extension, Banyan Tree Veya, which opened its first property in Phuket. Created during the COVID-19 pandemic, Veya, which means "to weave", offers programmes focused on health, healing and reconnection built upon Banyan Tree's proprietary eight pillars of wellbeing.
An experience at Veya starts with a private consultation with its certified wellbeing hosts, who are trained in eastern medicine, naturopathy and coaching, around what they call a "three-step protocol of Awareness, Discovery, and Sustenance".
After this extensive consultation, guests are given a personalised itinerary to enjoy during their stay. However, they see this only as the first step: Banyan Tree Veya hopes that every traveller uses their experience to jumpstart their own wellness journey and chart their own path upon check out.
Phuket aside, Banyan Tree Veya Valle de Guadalupe is expected to open at the end of the year to be followed by two more properties launching in 2024 onwards.
For more information, visit veya.banyantree.com/en.
Aman has always been ahead of the curve, especially when it comes to wellness. When it opened its flagship hotel, Amanpuri, in Thailand in 1988, the idea of travel as an act of self-care was already baked into its creation. Perhaps it's not surprising they've crafted an entirely new brand, Janu, which is centred on wellness with a twist.
Janu means "soul" in Sanskrit, and its hotels purport itself to be a place of restoration, connection and community – with emphasis on the latter, which is in contrast to Aman's brand DNA of quiet seclusion.
It's set to open its first hotel in Tokyo at the end of 2023 in the ambitious brand-new urban development, Azabudai Hills. Janu Tokyo will house a 4,000sqm Janu Wellness Centre, one of the largest in the capital, complete with a hydrotherapy and thermal area, heated lap pool, lounge pool, spa houses and more; it will also have spinning, boxing, yoga, pilates and simulated golf training classes for guests. Janu has also announced two upcoming locations in Alula and Diriyah in Saudi Arabia.
For more information visit, www.janu.com.
3. SIRO
When one thinks of wellness, relaxation is often the first thing that comes to mind. But as we've learned from Netflix's Physical: 100, there is a tribe that values pushing the human body to the limit in order to be the best version of themselves. For them, SIRO by Kerzner International (the group behind the ultra-luxury One&Only Hotels & Resorts) is a concept that would likely resonate. Pronounced as "Si-Row", SIRO stands for Strength, Inclusive, Reflection and Original.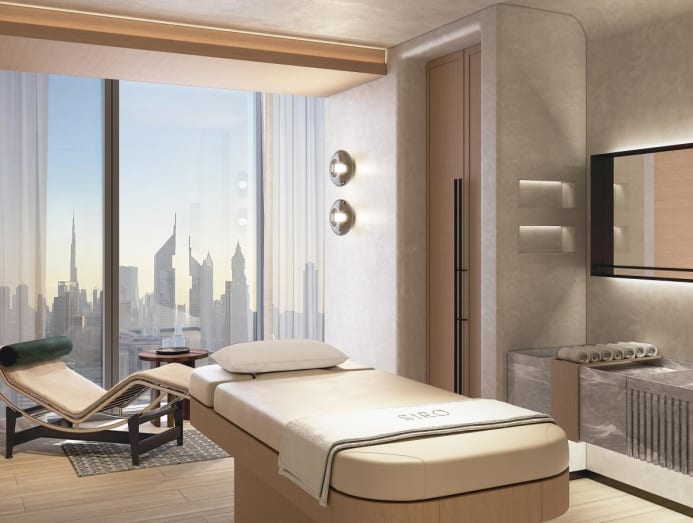 Fashioning itself as an "immersive lifestyle destination", SIRO hotels harness the power of technology and the expertise of its wellness specialists to help drive peak mental and physical performance. Expect that to be on full display in its inaugural property SIRO One Za'abeel, which opens in Dubai at the end of 2023.
Here, rooms are called "Recovery Cocoons", equipped with built-in tech that helps guests sleep better as well as desks paired with exercise balls instead of chairs. The Dubai property will house a 1,000sqm fitness centre to accommodate every type of workout under the sun and a dedicated Recovery Lab for cutting-edge treatments like acupuncture, physiotherapy, cryotherapy, infrared and oxygen therapy and more.
The nutritious dining programmes are also well-thought-out – it will have curated local dishes, low or no-alcohol cocktail menus as well as signature shakes at The Social Hub shake bar to be enjoyed post-workout. 
4. REVERIE COLLECTION
From charming tea plantations to Geoffrey Bawa's architectural masterpieces, Sri Lanka offers curious travellers plenty of variety across its 65,600sqkm. And to see its wonders, the discerning ones trust Resplendent Ceylon, the leading hospitality brand in the country, to guide them through. Its hotel collection spans the entire teardrop-shaped island and travellers often combine at least two destinations and properties on their visits.
Well, Resplendent Ceylon is now encouraging us to take the intensity down a notch with their new brand, Reverie. The collection invites guests to "embrace Sri Lanka's slow pace" and their two properties, Kayaam House and Ahu Bay, which proffer relaxation and rediscovery in unspoiled locations.
Set in Tangalle Bay, an area home to secluded coves and golden beaches, Kayaam House is a chic tropical resort that focuses on renewal within a natural setting. Ahu Bay, on the other hand, is a laid-back beach house in Ahungalla Point that promises pampering at its finest. Both hotels feature spa programmes built on traditional healing methods using hyperlocal herbs and spices, giving guests a unique wellness experience rooted in the destination.
A relative newcomer in the hospitality industry, Joali proved that an art-centric beach resort had its place in the Maldives when it opened its doors in 2018. Located in Raa Atoll, Joali Maldives is an exquisitely designed resort that focuses on immersive art experiences within its pristine surroundings. In 2021, the group introduced Joali Being, which is completely dedicated to the pursuit of wellness.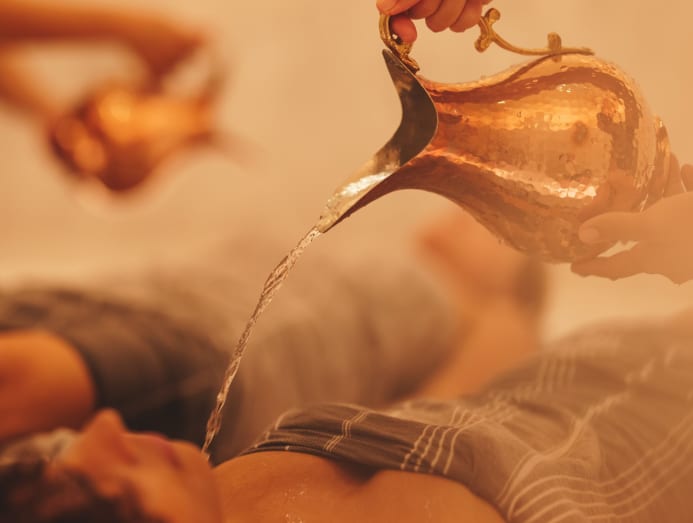 The first wellbeing island retreat Maldives, Joali Being sits on Bodufushi Island in the same shimmering atoll as its sister property. It's positioned as an "oasis that blends ancient wisdom with modern science", promising guests a way to a healthier life and even a lifestyle transformation.
Conscious travellers will also appreciate that Joali has achieved Silver Certification from EarthCheck, a leading business advisory group specialising in sustainability for the tourism industry, so one can be safe in the knowledge that the hotel is striving to do its best for Mother Earth, too.
For more information, visit www.joali.com/joali-being.