Awww, shucks: The best places in Singapore to get your oyster fix-edit
As Greenwood Fish Market's annual World Oyster Festival returns in July, we check out all the other restaurants where you can slurp your fill of those freshly shucked molluscs.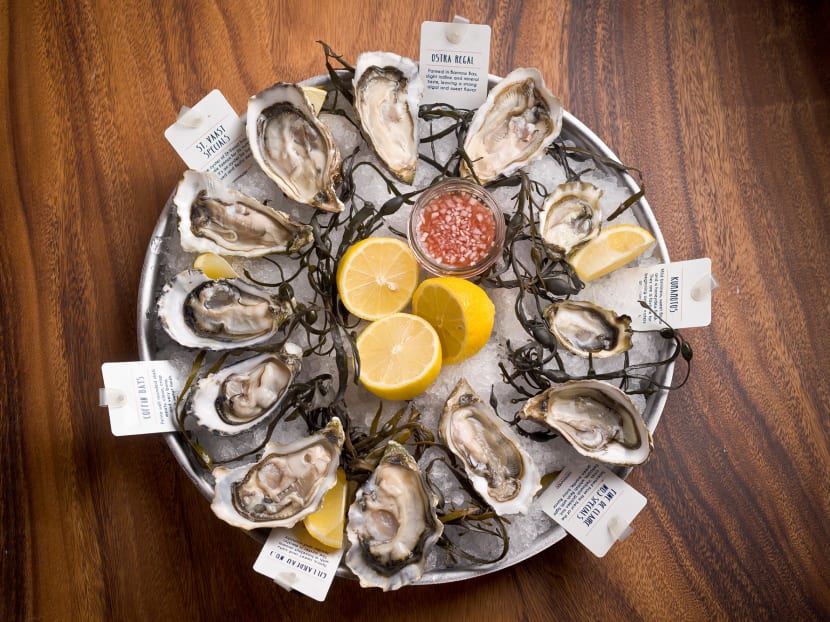 For oyster lovers in Singapore, Greenwood Fish Market's annual World Oyster Festival is something to look forward to, pandemic or not. While last year saw a record number of 28 varieties flown in from all over the world, this year's haul is a tad smaller with 26. Nevertheless, it is an absolute treat to taste everything from massive Belon OOOs to scrawnier Fine de Claires. New varieties to the Festival this year include Fat Bastards, Shigokus and Taylors Jumbo from the USA and Pink Moons from Canada.
Each tasting platter comprising eight pairs of the chef's selection can be enjoyed for S$99.95 and come with oyster tags that label each varietals which you can keep as mementos of your meal. You'll also get an oyster journal in which to pen your tasting notes for #latergramming and an oyster map that'll help you visualise where the molluscs came from. The best part: You can have your oysters at the restaurant or at home thanks to self-collect or delivery options.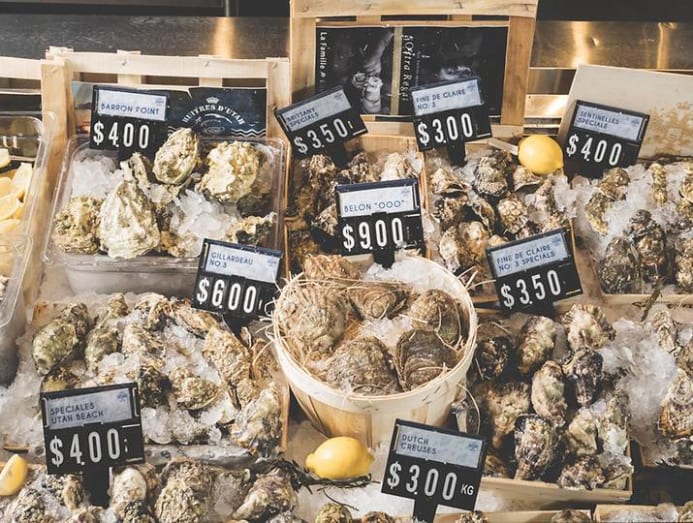 The pandemic hasn't entirely spared the oyster festival though. Greenwood Fish Market says that stocks are limited and subject to shipments which can be unreliable in these uncertain times. "As compared to last year, freight fares have increased, up to three times in some cases. Certain oysters that we featured last year, such as Kago and Sun Seekers, are no longer carried by our suppliers," said a spokesperson for the company.
Now in its ninth year, the festival runs from Jul 1 to Jul 31. That said, regardless of the time of year, there are excellent oysters to be found across town, such as at the following places.
COLONY
We have fond memories of piling our plates with oysters from all over the world at this reliably excellent buffet restaurant at The Ritz-Carlton, Millenia Singapore.
These days, buffets come in a different guise though. Instead of grazing luxuriantly through uncovered platters from a seemingly unending spread, we now ask nicely for the dishes we want to be brought to our table.
Regardless, freshly shucked oysters are still much a part of Colony's banquet, though these days from the USA rather than Europe or Australia. Have them as part of the Vintage Champagne Brunch on Sundays (from S$196 per adult), the Seafood Dinner on Fridays and Saturdays (from S$102) or at the regular dinner buffet from Thursdays through Sundays (from S$84 per adult).
CULINA AT DEMPSEY
Oysters are flown in weekly at this gourmet grocer and can be bought to take home or enjoyed in the airy comfort of its spacious bistro.
The usual suspects include French and Australian oysters, and the occasional appearance of their Irish brethren, depending on the season and availability.
Should you choose to dine in, you can have your oysters served natural, with lemon and hot sauce, or with Tetsuya's oyster vinaigrette and chilli lime dressing.
Among the selection are the ever-popular David Herve Fines de Claire No. 3, the slighter sweeter David Herve Ancelin No. 2, Sydney Rock oysters and Tasmanian Boomer's Bay oysters.
In case you were wondering, the number tagged to the oyster is indicative of its size i.e. the lower the number, the larger its size. Prices range from S$4 to S$8 an oyster.
DB BISTRO & OYSTER BAR
Freshly shucked gems from Brittany (Fine de Claire), Washington (Eagle Rock) and Ireland (Carlingford) are on the menu at this French bistro. Come during Oyster Hour between 2pm and 5pm on weekdays and you get 50 per cent off the oysters which otherwise cost S$40 per half dozen and S$75 for 12. You can also pair the oysters with one-for-one beers and selected wines priced from S$14.
GINETT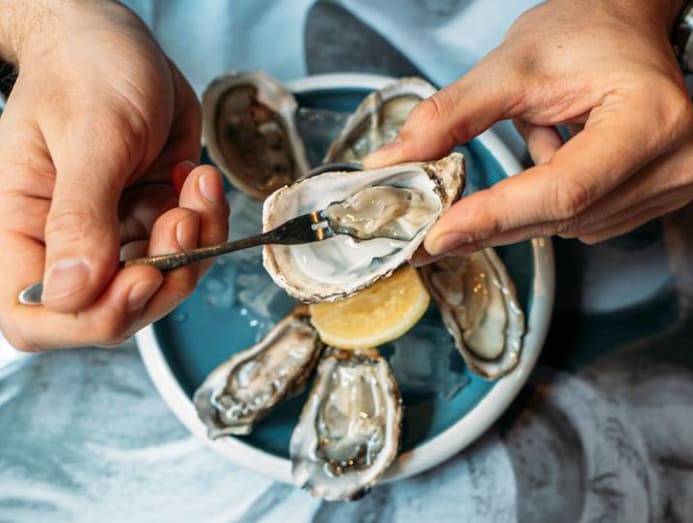 This is a great place for grazing on things to nibble since they serve various selections of cheeses, cold cuts, pates and terrines. On the dinner menu, French Fine de Claire No. 4 oysters go for S$8 a piece, S$28 for half a dozen and S$50 for a dozen. Knock them back with a glass or two of wine (the house pours start from S$6) or ask for a bottle (prices start from S$30).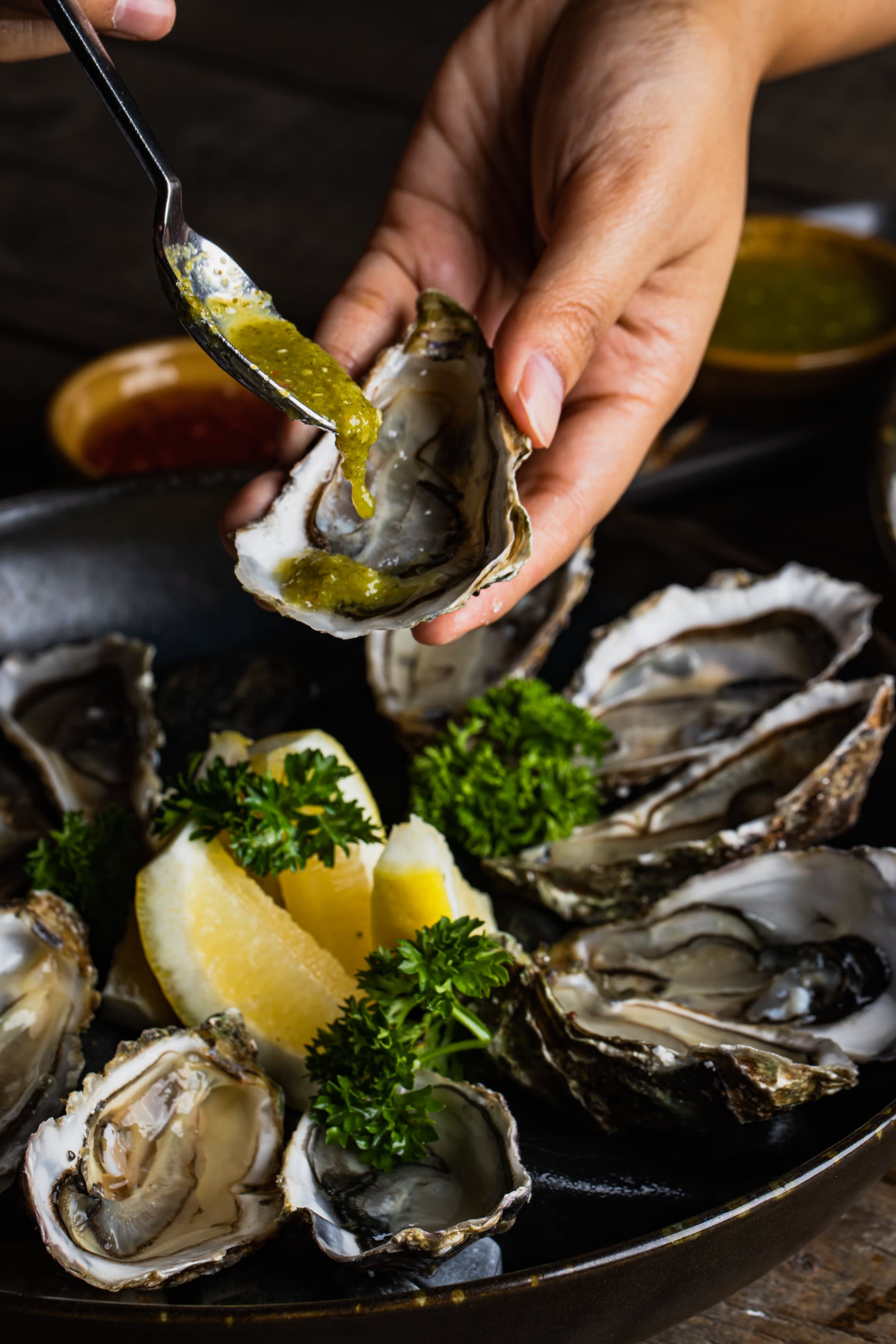 HUMPBACK
This sunny restaurant serves some of the most underrated food in Chinatown, with small plates like sardine sliders, crispy layered potatoes with sea urchin sauce, and charred cabbage with crispy quinoa and herb cheese.
But before digging into those delights, check out the range of oysters that include Coromandel from New Zealand, Sun Seeker and Fanny Bay from Canada, and Golden Crust from USA, which are sold at S$3 during happy hour (from opening time till 6pm, Tuesdays to Sundays). Oyster happy hour, meanwhile, runs all day Monday.
LEVEL 33
At this sky-high restaurant and microbrewery, you can order a single oyster for S$6, six for S$32 and a dozen for S$60, all of which come with a glass of blond lager.
Or you can come at Oyster Happy Hour, which happens between 3pm and 6pm from Monday to Friday, and have three oysters with Prosecco or beer, starting from S$28.90. Additional oysters cost S$4 a pop. The oysters come from Canada, France, and Singapore. Fun fact: Local producer Sea Farmers grows oysters whose seeds are sourced from Tasmania.
SOUTHBRIDGE
Surprisingly, this low-rise rooftop bar offers one of the best views of our beautiful city skyline, spanning the historic Parliament House, Singapore River and Marina Bay Sands.
It's a great spot at which to sip cocktails and slurp meaty Coromandel Pacific oysters from New Zealand. These are served with various dressings such as ponzu and yuzu, and mignonette, or with lemon and hot sauce on the side (S$24 for six oysters).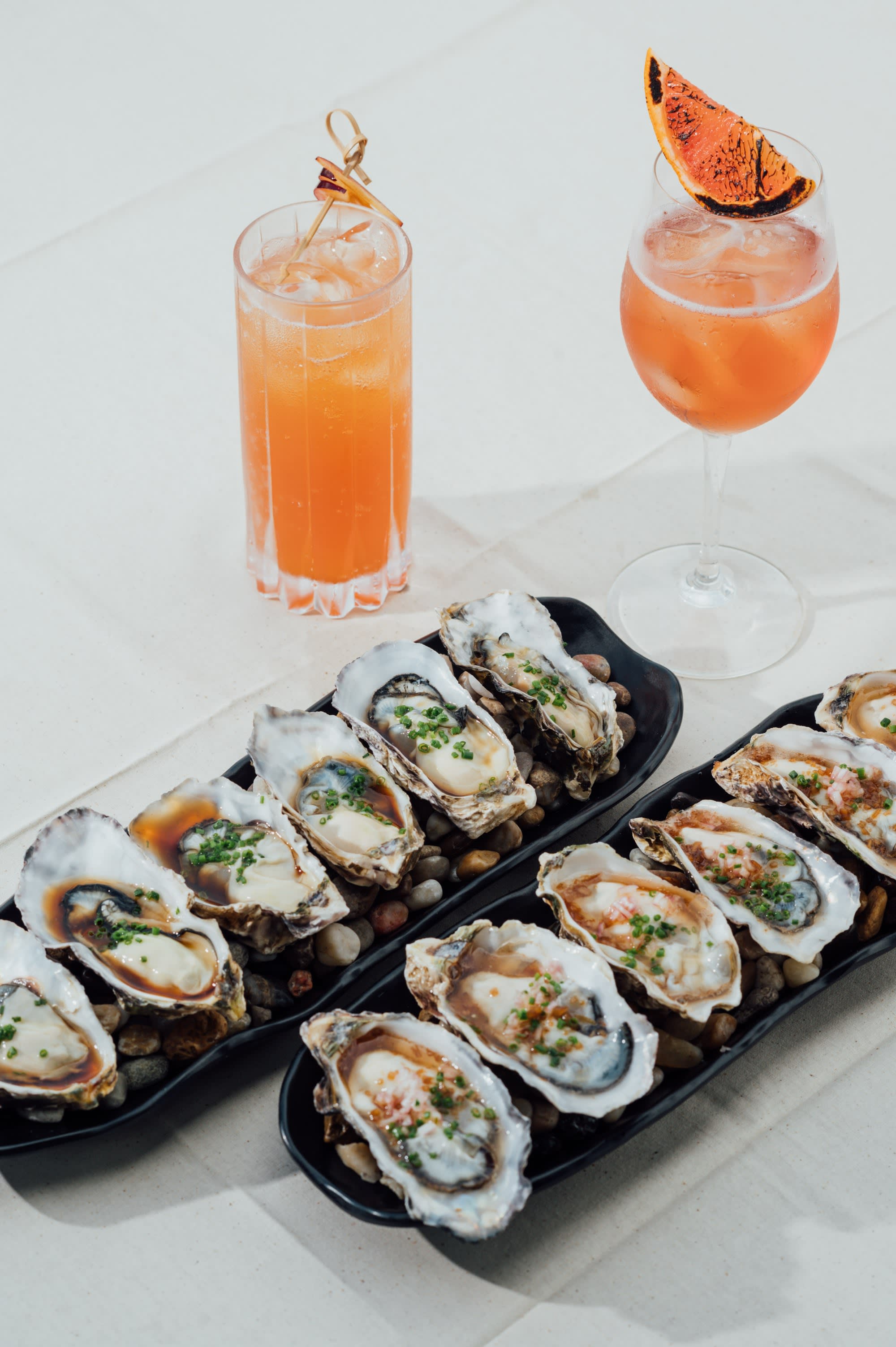 Until Jul 31, the It's A Date dine-in set for two is an appealing option, where from S$128, you get six oysters in the dressing of your choice, tacos, chicken karaage and a bottle of Prosecco, white wine or rose.
THE OYSTER BANK
This stylish, atmospheric joint is popular among Singapore's thespian community since it is located in Funan, just a hop away from theatre company Wild Rice's premises. Extra points for billing itself as a "getaway where you can shuck off adulting".
Uniquely, The Oyster Bank serves Japanese molluscs that can be had naked (the oysters!) from S$3.90 each or dressed with grapefruit ponzu, Bloody Mary or champagne mignonette (from S$4.50 each).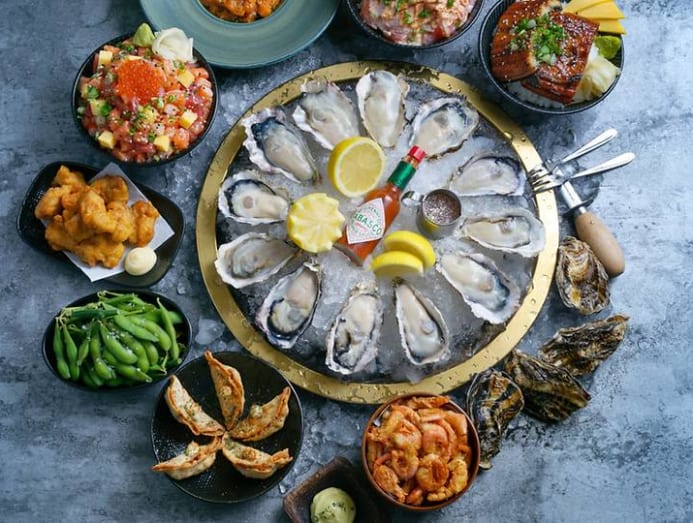 During Happy Shucking Hour, from 5pm till 8pm on weekdays and 3pm till 6pm on weekends, naked oysters can be had at S$2 each with a minimum of one alcoholic drink per half dozen.
And then there are Bloody Mary oyster shooters (from S$8.90 each) and Premium Kaki Fry (breaded and fried oysters served with a special sauce) for S$13.90 (for a plate of four). Best that you really like oysters if you choose to come here.