Iftar in Malaysia: The best Ramadan buffets in sumptuous Kuala Lumpur
From kampung cuisine to swanky spreads, these are eight of the best buka puasa buffets for friends and family up in Malaysia's capital.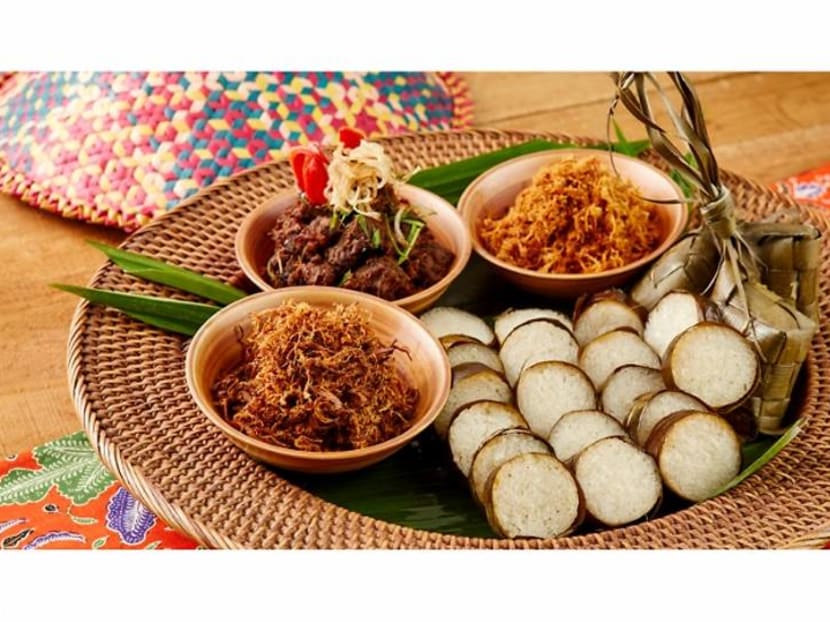 As Kuala Lumpur's Muslims contemplate each long day's fast, and reflect on the spiritual nourishment the month of Ramadan brings them, thoughts will invariably turn to another type of sustenance. 
In a city that prides itself on its food above all else, KL perks up once the sun sets and the sumptuous buka puasa buffets arrive. With countless places to choose from, here are eight of the best.
DE.WAN 1958 BY CHEF WAN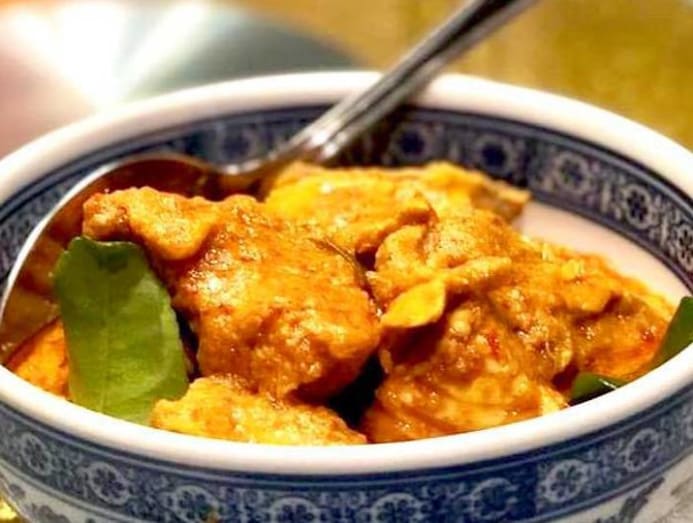 Malaysia's first celebrity chef gets to tell everyone how old he is at one of the capital's newest and most talked-about restaurants. The Singapore-born showman opened De.Wan just in time for Ramadan, and will be serving lavish Malay cuisine in an Instagram-worthy setting that conjures up images of colonial Malaysia and cranks them up to full saturation. Expect lots of premium meats, seafood and kuih, including Chef Wan's signature rendang, ayam kapitan and asam pedas.
The Linc KL, Jalan Tun Razak, Kuala Lumpur. Tel: 03 9213 0383. Price: RM150 (S$49)
CURATE, FOUR SEASONS KUALA LUMPUR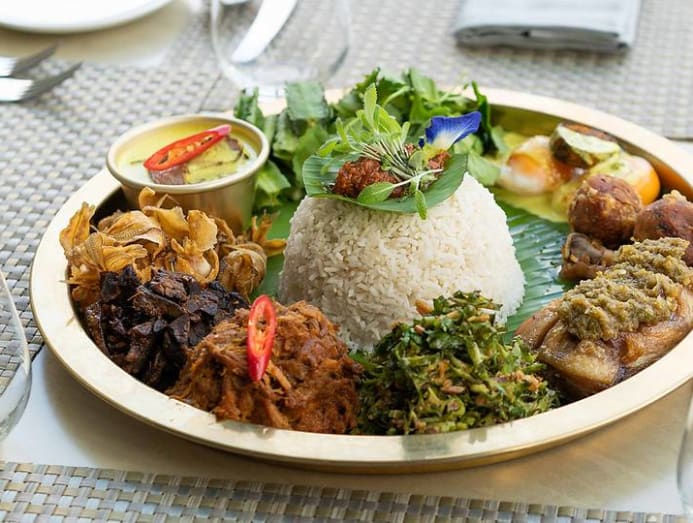 The Four Seasons, which must be twice as good as KL's two sun-scorched seasons, has booked a rock 'n' roll chef-in-residence over Ramadan to appear at its CurATE all-day-dining restaurant. Multi-award-winning Fazley Yaakob studied in Paris, but don't hold that against him; he knows his way around local food. This month he also brings together flavours from Thailand, Indonesia, China and India to "open a window into cherished customs in different cultures". 
Jalan Ampang, Kuala Lumpur. Tel: 03 2382 8630. Price: RM178–207
TEMPTATIONS, RENAISSANCE KUALA LUMPUR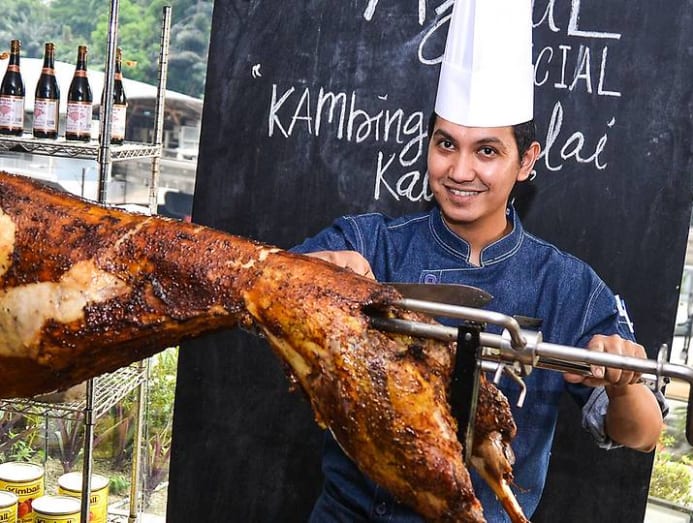 The Ramadan buffet at TEMPTationS in the Renaissance hotel is led by executive chef Supi Mansor, whose signature dish is soup. Alongside his sup tulang rawan, the buffet places much emphasis on live cooking and carving stations, offering kambing gulai kawah taken from a whole grilled lamb on display, as well as satays, murtabak and more.
Jalan Sultan Ismail, Kuala Lumpur. Tel: 03 2771 6692. Price: RM99-138
VASCO'S, HILTON KUALA LUMPUR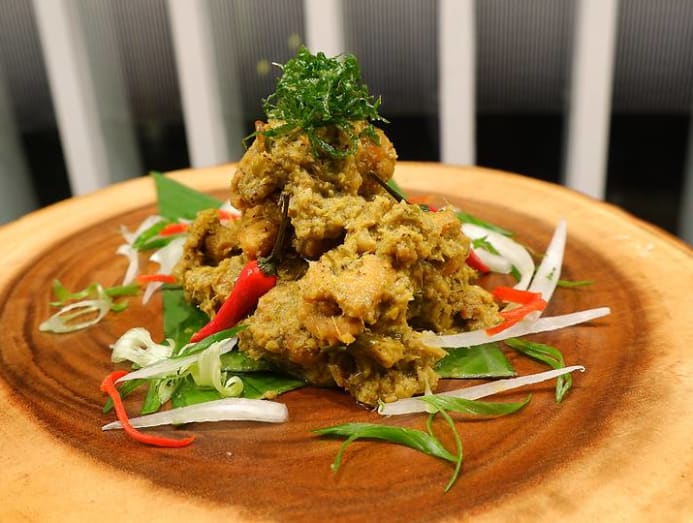 Who knew Malaysian cuisine had 300 dishes, once the nasi lemak and rendang are brought out? But that's how many are promised at the Hilton's "santapan diraja" regal-themed buffet at Vasco's, its all-day-dining restaurant. It sets out to showcase foods prepared in the royal courts of Perak, Melaka and Johor, revealing that the sultans are rather partial to grilled freshwater catfish with fermented durian, and kuih taik itik, which translates to "duck's dropping cake". The Hilton buffet also features a performance of silat, the historic Malay martial art, with traditional music playing in the background.
Jalan Stesen Sentral, Kuala Lumpur. Tel: 03 2264 2277. Price: RM160
RESORT CAFE, SUNWAY RESORT HOTEL & SPA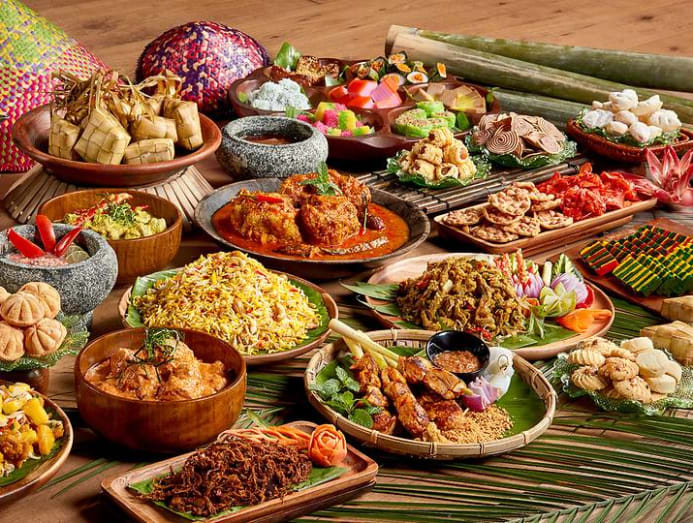 The juggernaut of Malaysian developers, Sunway doesn't do things low-key. This extends to its annual "jemput makan" Ramadan buffet which matches Vasco's 300 dishes and raises them by 100. Located at the Resort Cafe, it features 10 live stations serving a wide range of food styles, including an area dedicated to churrasco. Of these, the nasi station alone offers nine rice dishes, including stuffed quail biryani, while the golek station features a superb whole lamb that was marinated overnight with more than 25 local herbs and spices. Don't come to this buffet unless you mean business.
Persiaran Lagoon, Bandar Sunway. Tel: 03 7495 2009. Price: RM188
RESTAURANT HADRAMAWT PALACE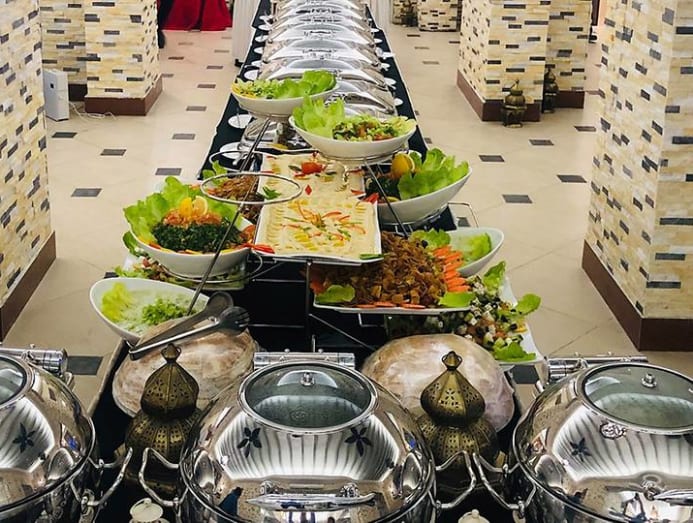 This Ramadan, why not travel back to where it all began? Arabia, that is, not Bukit Bintang. For many KL residents, Hadramawt is the only place in town for Gulf food, and its setting has even more charm than the food itself. It couldn't be more Arabian even if it were a seven-star hotel with a chrome-wrapped Rolls-Royce parked outside, while the Yemeni staff produce and serve thoroughly authentic dishes for Ramadan. Those who want to treat friends to a feast can even order a whole sheep for RM1,500. At RM54, the buffet is great value, and also heavy on the lamb if you don't want to fork out for a full one.
Jalan Bukit Bintang, Kuala Lumpur. 03 2143 3333. Price: RM54
GOBO CHIT CHAT, TRADERS HOTEL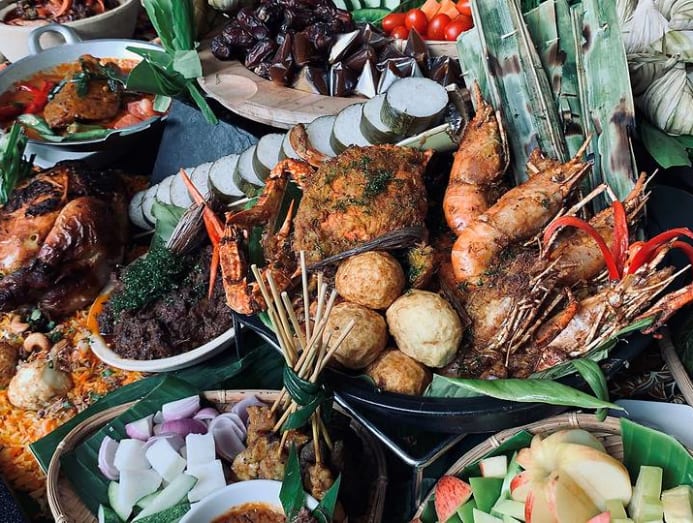 "Durians for dessert," proclaims the promotion for the "selera kampung" at Traders, a Ramadan buffet designed to take diners back to their kampungs. While some people might prefer just to get into the car and make for the village, the buffet's 160 dishes include hometown favourites like bubur lambuk kambing, ikan patin tampoyak and roti canai, as well as its signature pengat durian dessert. For the first time, the buffet boasts a dedicated durian station.
KLCC, Kuala Lumpur. Tel: 03 2332 9905. Price: RM99-139 (RM30 surcharge if you want durian)
RESTORAN REBUNG DATO' CHEF ISMAIL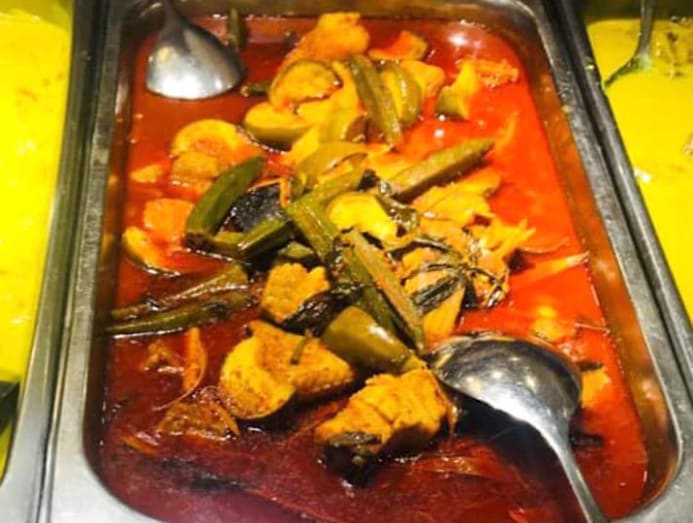 While Chef Wan has taken his talents to TV, his rival as Malaysia's best-loved chef prefers to keep his expertise more low-key. Though it isn't fancy in any way, Restoran Rebung Dato' Chef Ismail has become a Ramadan institution. Entering directly from a multi-storey carpark, first-timers won't expect much. But then it transforms into what looks like a kampung house, with each room decked out in different, quirky schemes. Some look homely, others like prison rec rooms, but the countless bubbling hot plates and self-service stations keep the dizzying range of colourful Malay staples front and centre.
Parkir Bertingkat Bukit Aman, Kuala Lumpur. Tel: 03 2276 3535. Price: RM84.80