Malay cuisine gets fancy in Kuala Lumpur – here's where to book a table
Local flavours have gone upmarket in the Malaysian capital, combining modern style with a respect for heritage and the luxury of premium ingredients.
There was a time in Kuala Lumpur when Malay cooking could only be savoured at road side stalls, home kitchens or kenduri (celebratory feasts). But lately, the Malaysian capital has been transposing this diverse, delicious cuisine to more sophisticated settings and turning up the bliss factor with premium ingredients.
Whether these upmarket joints are a reflection of changing mindsets as to what constitutes fine dining or a result off the increasing affluence of the Malay community in KL, it's certainly a trend that's rocking the city's F&B scene.
Here are four restaurants that have made local food chic.

ATAS AT THE RUMA HOTEL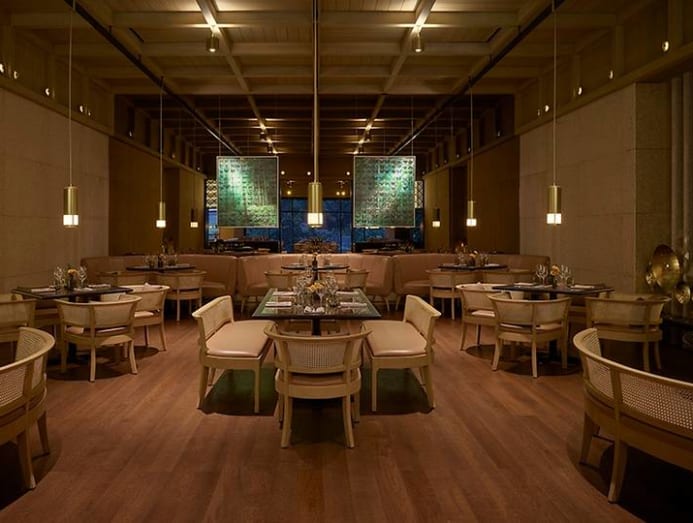 Atas – like its setting, The RuMa Hotel – is informed by Malaysia's heritage while wholeheartedly embracing the contemporary. Local traditions and craftsmanship is celebrated, as seen in the illuminated lattice room dividers inspired by kain pelikat (sarong) motifs and the custom pewter tiles by Royal Selangor adorning the open kitchen.

The restaurant is touted as a modern Malaysian eatery, but Vancouver-born and Melbourne-trained executive chef Tyson Gee had never set foot in Malaysia before being engaged by The RuMa.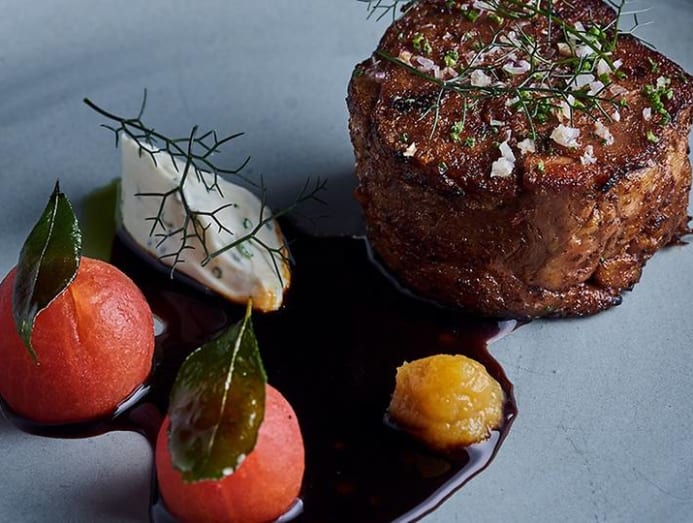 While surprising, the lack of familiarity with the cuisine has allowed Gee to skip the route of deconstructing classics and instead craft an original menu defined by Malaysian ingredients, spices and herbs.

The 7+ Wagyu Sirloin is elevated further by the humble sambal assam (tamarind chilli paste), and the Jasmine Rice Salad with Chicken Skin is reminiscent of nasi ulam.

But even Gee knows that some classics need pride of place on the menu. Atas' famous durian sundae served with gula melaka has been hailed as being the best durian ice cream in the city.

OPEN HOUSE AT SURIA KLCC MALL
Open House's agenda is preserving time-honoured Malay recipes, many which are served during the festive season. Fitting for a place named after the warm Malaysian tradition of, literally, opening one's house to all during such occasions.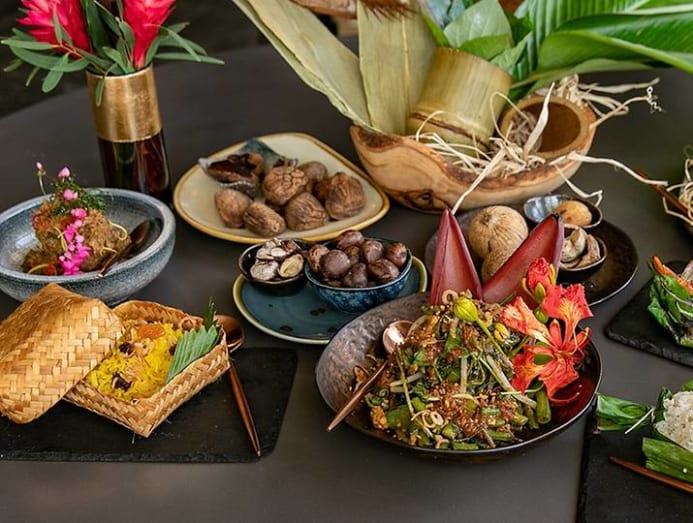 The restaurant is the brainchild of Andrew Wong and Brian Quirk, who also own Acme Bar & Coffee, KL's most elegant cafe chain. Set within bustling Suria KLCC mall, the expansive space is split into three sections: A bar and adjoining cigar room, the Plantation dining room and Baba and Nyonya private room.
This is Malaysian heritage seen through an unapologetically lavish lens – from the gold leaf ceiling and intricately painted wallpaper to chandeliers inspired by the merenjis (water blessing) apparatus at Malay weddings.
In direct contrast to the ostentatious surrounds, the menu has been kept to its most essential with traditional home recipes that chefs Huzaidi and Yusaini procured from their grandmothers and mothers.
Malay food neophytes will be glad to know that the impeccably trained wait staff are on hand to explain in detail the various curries, sambals and even jungle herbs in season.

ISABEL IN BUKIT BINTANG
Set in a charming restored 1950s house in the very heart of KL's golden triangle, Isabel is the new offering from the people behind Alexis, one of the city's most established names in stylish dining. But unlike the cafe fare plated there, Isabel is dedicated to serving up authentic regional cuisine realised with premium ingredients.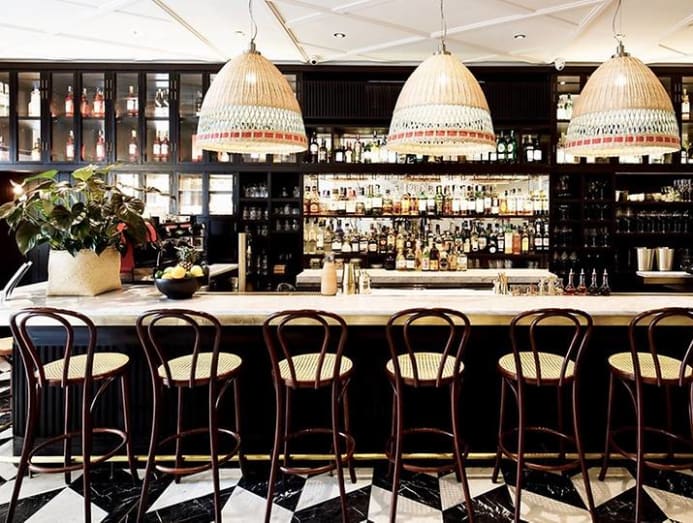 While Indonesian, Thai and Indo-Chinese influences feature on the menu, more local dishes steal the spotlight, like the Gulai Tumis Oxtail featuring Malay-style braised Australian oxtail flavoured with assam and local herbs, with fresh kerabu (Malay-style salad) using whatever is freshest at the market that day.
Isabel also takes pains to source for the best local ingredients fro around the country, like handmade belacan from Bintulu and free-range Chicken from Raub.

Here, the humble ciku fruit is used to make a delightfully decadent ice cream so popular, it is usually sold out.
SITILI DINING IN DAMANSARA HEIGHTS
Its location of Damansara Heights is unassuming, but the buzz around SitiLi Dining, which opened slightly more than a year ago, has been anything but lukewarm.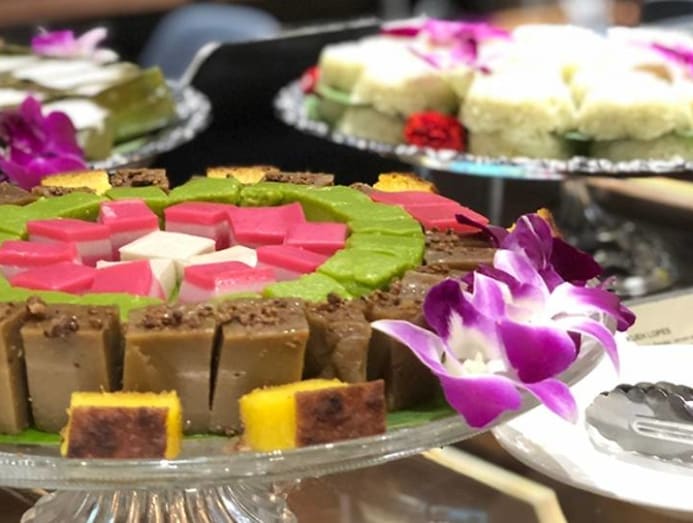 Originally located within Kita Kita, an upmarket gift shop around the corner specialising in local artisanal craft, SitiLi's heritage Malay food has built up a following among the city's elite, some of whom live in the affluent neighbourhood.
Having taken over KL's chicest grocery store, the new location boasts shelves with the ingredients that go into SitiLi's food, giving the space a Warhol-ian vibe. Colourful local touches like woven tudung saji (traditional dish covers), hand-painted clogs and brightly hued woven coasters pay homage to the cuisine's provenance.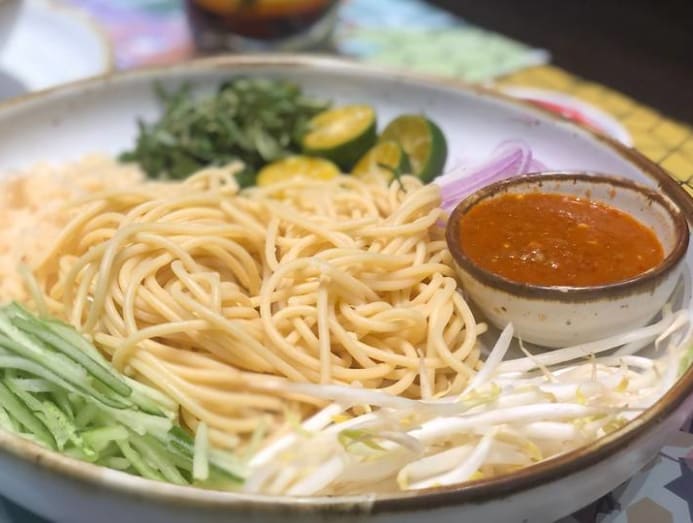 Owners Shareen Ramli and Siti Kader are fiercely protective of Malay heritage dishes and both have extensive experience in the F&B industry. Kader, in particular, has an encyclopaedic knowledge of traditional dishes and is known for her impeccable cooking. 
The tightly curated menu reflects both their lineage (Ramli is of Borneo/Straits heritage while Siti is of Southern Straits descent), and the two are passionate about making sure each dish is prepared the old-fashioned (often labour-intensive) way while keeping the presentation modern.