Capital Gains: Five Tokyo restaurants at the very top of their craft
With visitors arriving in ever greater numbers in the lead-up to the 2020 Olympics, five sure-fire Tokyo spots offer masterclasses in produce, taste, technique and experience.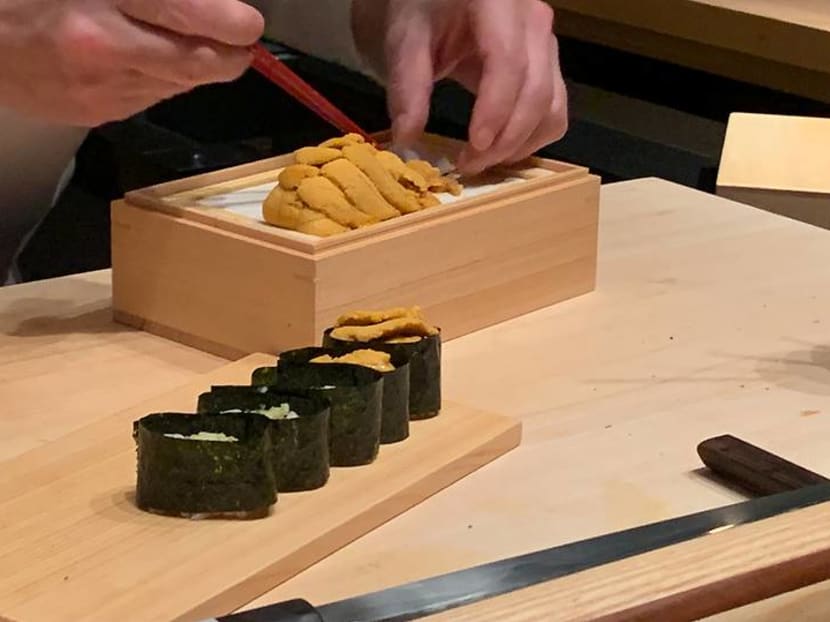 Years ago in Tokyo, I met a gentleman who ran a place specialising in just one dish, unadon, or eel rice. The tiny spot had been in business for almost a century and he proudly showed me the pot that the family had used for all that time to make tare, the sweet soy-based sauce that glazes the delicate eel fillets.
Over decades, the insides of the pot had taken on a remarkable mahogany-coloured tinge, an element that clearly added to the sensational flavour of the simple dish served in an elegant red lacquer box.
When I then asked him, through a friend translating, whether he ever wished he made a wider range of dishes, he looked at me with genuine astonishment: "But why? Every day I come here, there's a chance that my unadon may taste slightly better than yesterday."
That gentle mix of pride and total dedication is emblematic of the Japanese approach to food and dining, one where people would rather do one thing beautifully than ten things to a lesser level. It also means that every visit allows you to discover remarkable places where one dish is the hero.
Hinokizaka at the Ritz Carlton in Akasaka offers great views across the city and a superb choice of Michelin-starred culinary styles including sushi, tempura and teppanyaki.
The last of these in particular shows the remarkable art and craft of cooking on a teppan plate at this level. Of course the ingredients are impeccable, notably the wagyu proudly on display including Kobe and Yamagata-gyu, incredibly tender cuts even before heat makes them even more so.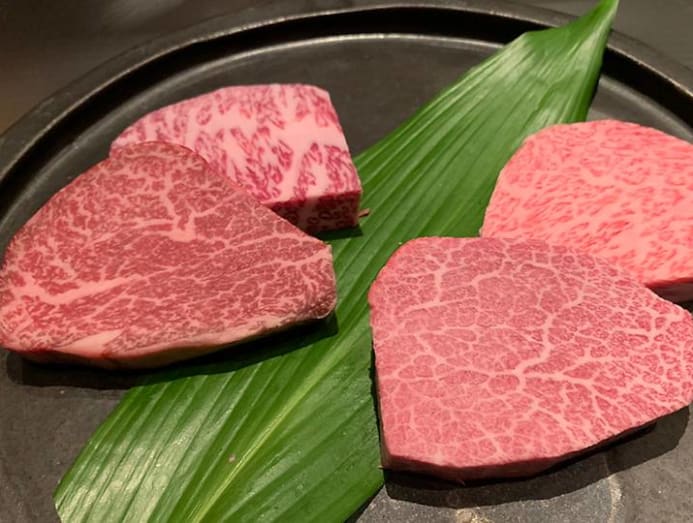 Beautifully-plated dishes run throughout the tasting menu including a translucent shrimp crafted in a crisp, fish with gingko, dashi and sudachi, or memorable abalone with miso sauce.
From beef to chicken, Toritama (which has an outpost at Robertson Walk) is home to some of the city's most masterful examples of beak-to-tail yakitori. There are three branches in the capital but wherever you end up, take a seat at the counter and watch the chefs work their smoky magic with dozens of cuts that include liver and tsukune meatballs, or spleen and coccyx for the more adventurous.
Whatever you choose from the handy diagram outlining the different parts, they're all perfectly cooked over binchotan charcoal. Sake and tables spaced close together means that you may well end up befriending your neighbours.
Overlooking the elegant gardens of the Imperial Palace and Hibiya Park, Peter sits atop The Peninsula Tokyo in the heart of Ginza and is another great option for some of the country's very best beef.
Striking interiors by Yabu Pushelberg also catch the eye, but the ultimate distraction are the plates. Start with delicate crab cakes which are definitely all about the crab, while tuna sashimi is presented with wasabi cream and nori to allow you to assemble your own creation. Generous portions and faultless service are a constant feature, while set lunch menus from JPY4,800 (S$60) show that prices are not as elevated as one could expect, given the supremely elegant surroundings.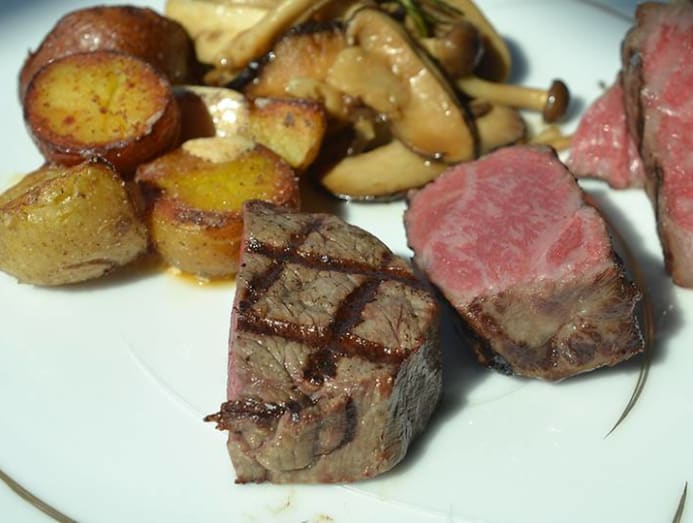 It's well known that some of the world's finest Italian and French restaurants can be found in Tokyo, but INUA from NOMA's former head of R&D Thomas Frebel guarantees that Nordic now joins the pantheon of brilliantly-executed European cuisines.
A young and hugely talented kitchen and front of house team combine to deliver remarkable, memorable plates in the light and elegant dining room. Sea snails are steamed overnight, served with malted pumpkin seeds and mineral-rich black lovage from Okinawa. Sticky, sensational fish ribs, maitake mushroom slow-cooked for four days and Hokkaido king crab were some of the standouts from a brilliant and innovative JPY29,800 (S$375) "full expression of the season" tasting menu.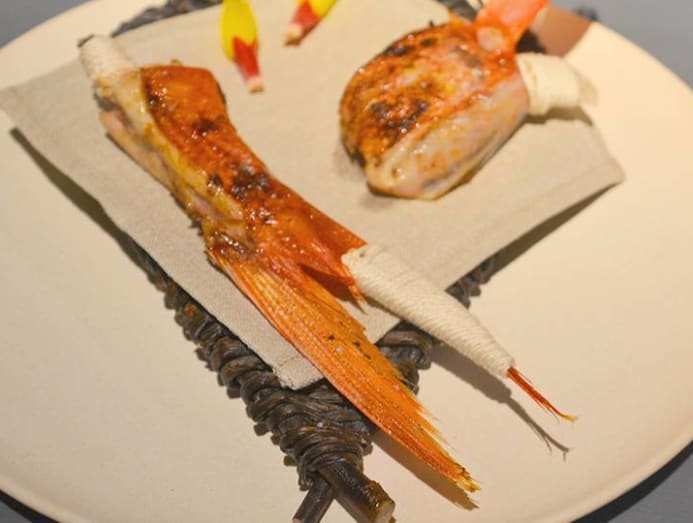 Finally to the cuisine that defines the country more than any other, namely, sushi. Sushi Shin by Miyakawa at the Mandarin Oriental opened a few months back as the first Tokyo home of a restaurant from Hokkaido which holds three Michelin stars, one of only a handful in Japan to do so.
Their Edomae style sushi – originally referring to the technique of preserving fish caught around Tokyo Bay – is deftly crafted in front of diners across a 350-year-old Hinoki wood counter in an JPY18,000 (S$227) menu at lunch or JPY28,000 (S$350) omakase at both lunch and dinner.
Ethereal Japanese tiger prawn, rosy sea bass and long-tooth grouper were particularly memorable, but the pop of ikura salmon roe and uni, freshly flown in hours before from Hokkaido, will live longest in the memory. Views across to the Tokyo Skytree, a wide range of sake and sochu are added attractions to one of the most memorable culinary experiences in town.