An insider's guide to eating out very well in the fashion capitals of the world
The sensorial delights aren't just limited to the runway. From hole-in-the-wall local joints to stylish pit-stops, here's where to eat in Milan and New York City.
Ah, fashion week. Depending on who you ask, these two words will elicit very different responses. To the savvy Instagram influencer who has spent her entire life dreaming of scoring a front row seat at Chanel, fashion week is a haven of glamour and style where every street corner is a photo opportunity.
To the seasoned magazine editor who has lost count of the number of times she's worked the circuit, being at fashion week is akin to getting stuck in some sort of limbo. For four weeks straight, you are plucked out of real life and cocooned in a world where fashion is the only language spoken.
I've experienced this litany of emotions in my previous life as a full-time fashion scribe who was lucky enough to travel to the fashion capitals of the world. Whether New York or Paris, every city holds a trove of memories.
I remember sneaking into a Rick Owens show because a buyer was kind enough to share his extra ticket with me – it turned out to be the one and only time I caught a Rick Owens collection in action. I also remember being blown away by Dries Van Noten's fall/winter 2013 menswear show – a display of beauty and elegance that reminded me of why I loved my job so much. From witnessing Anthony Vaccarello's debut at Saint Laurent to catching a Phoebe Philo collection before she stepped down from Celine, these are special moments I will relive over and over in my mind.
If there's something else about fashion week I'll never forget, it's meal time. Do not for a second believe the fallacy that fashion people don't eat. In fact, we take our food very seriously – do you have any idea how many calories we burn rushing from one show venue to the next?
While lunch is usually a quick pit-stop or on-the-go, dinner affairs are never taken lightly. Dinner is something we look forward to the most after a long day of being at the shows. In between uploading all the runway highlights on Instagram and mapping out the way to the next location, we are always on the lookout for places to fill our stomachs.
Here are some of my favourites in Milan and New York.
MILAN
Al Cuoco di Bordo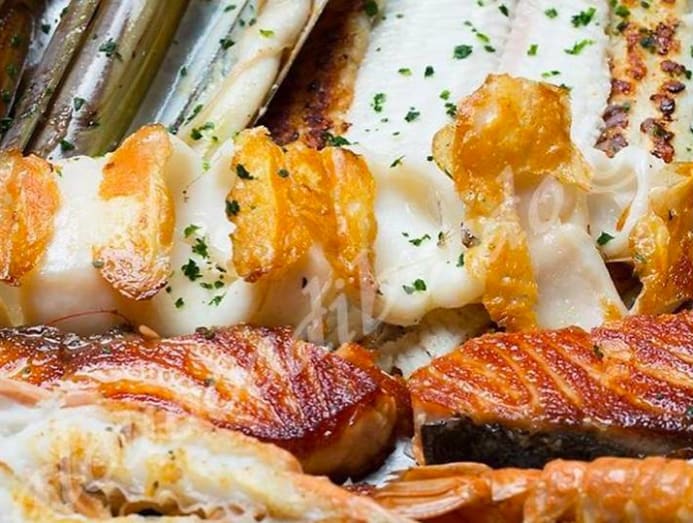 I'm not exaggerating when I say that Al Cuoco di Bordo is the first thing that comes to my mind whenever someone mentions Milan. This hidden gem of a restaurant is a favourite not only among locals, but also fashion types who flock to the establishment in droves whenever they're in the city for fashion week.
Look past its kitschy nautical decor to discover an array of mouthwatering seafood dishes. The lobster a la Catalana, a tasty platter of lobster meat tossed with tomatoes, onions, vegetables and seasoned with extra virgin oil and vinaigrette, is particularly life-changing.

Via Cristoforo Gluck, 11, 20125 Milano MI, Italy.
Paper Moon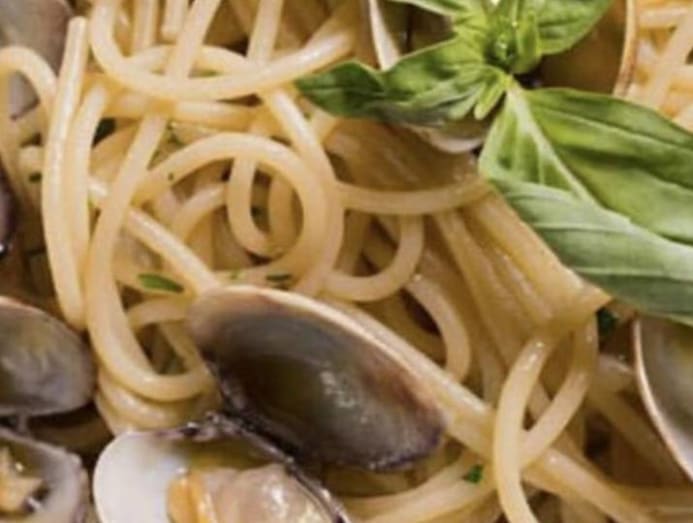 In 2011, I was assigned to cover my first fashion week in Milan. It turned out to be an experience that was both inspiring and overwhelming at the same time. A senior editor I was travelling with brought me to Paper Moon for lunch, and it has remained a must-visit pit-stop whenever I'm in the city.
Situated on Via Bagutta, a quiet alley just metres away from Via Monta Napoleone (Milan's premium shopping belt), Paper Moon dishes out classic Italian fare with a home-cooked flavour. The spaghetti alle vongole is a personal favourite. Ditto the tiramisu.

Via Bagutta, 1, 20121 Milano MI, Italy.
La Rinomata Gelateria
Milan's Navigli district is a lively neighbourhood centred around two major canals, the Navigli Grande and Navigli Pavese. Filled with a myriad of restaurants, bars, cafes, galleries and shops peddling cool wares, the area boasts a laid-back and artistic vibe.
Don't forget to schedule a visit to Rinomata Gelateria, a cosy joint that offers finger-licking good crepes and gelatos.

Ripa di Porta Ticinese, 1, 20143 Milano MI, Italy
The Yard Milano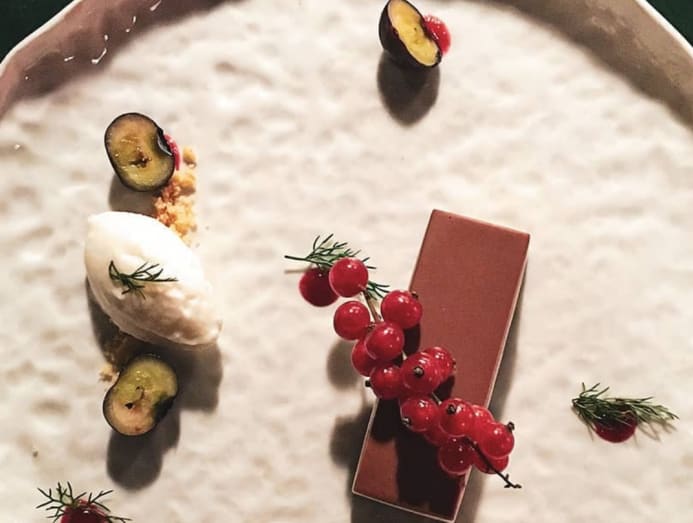 The Yard is one of those places you spend a night in and then never forget after. A discerning editor discovered this stylish boutique hotel in 2013 and it quickly became our favourite accommodation option for a few seasons after.
Over the years, it has expanded to include more rooms, a restaurant and cocktail bar, The Doping Club. Stop by for a nightcap while surrounded by charming decor.

Piazza XXIV Maggio, 8 20123 Milano
NEW YORK CITY
Le Coucou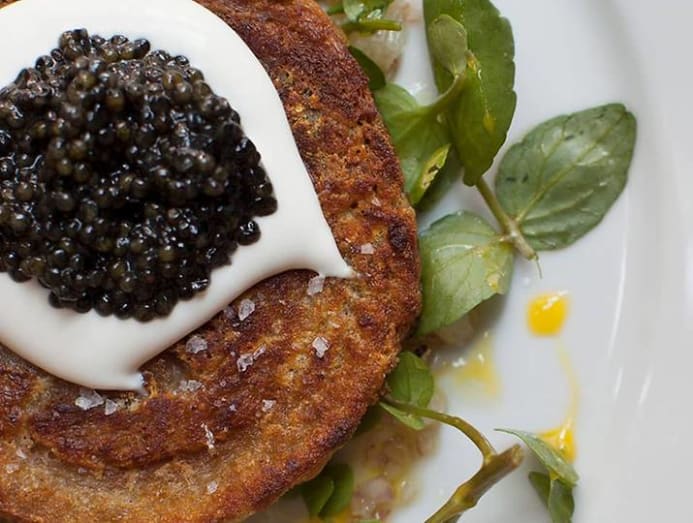 Located within the compound of SoHo's stylish 11 Howard hotel, Le Coucou serves delectable French cuisine in a sophisticated, old-meets-new setting. It is the brainchild of acclaimed American chef Daniel Rose, who first made a name for himself in the French culinary scene with a series of highly lauded restaurants in Paris.
Le Coucou is Rose's first foray into the US and marks his triumphant return to home soil.

138 Lafayette Street, New York, NY 10013.
Sant Ambroeus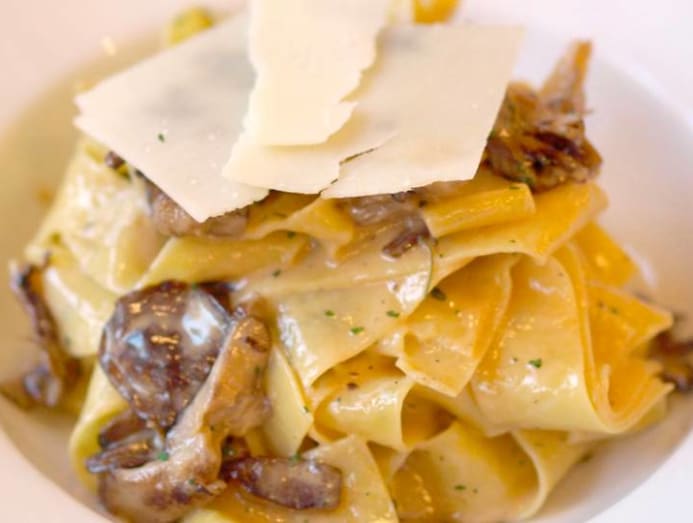 Nestled in the heart of SoHo, expect to find plenty of creative types in Sant Ambroeus, an established name in New York's culinary circle with three other locations in Manhattan. I visited its SoHo edition during my second trip to New York and immediately fell in love with the restaurant's friendly atmosphere and uniquely designed interior that bears hints of the 60s and 70s.
The fare, of course, was superb, each dish perfectly capturing the pride and joy Italians have for their food.

265 Lafayette Street, New York, NY 10012
BCD Tofu House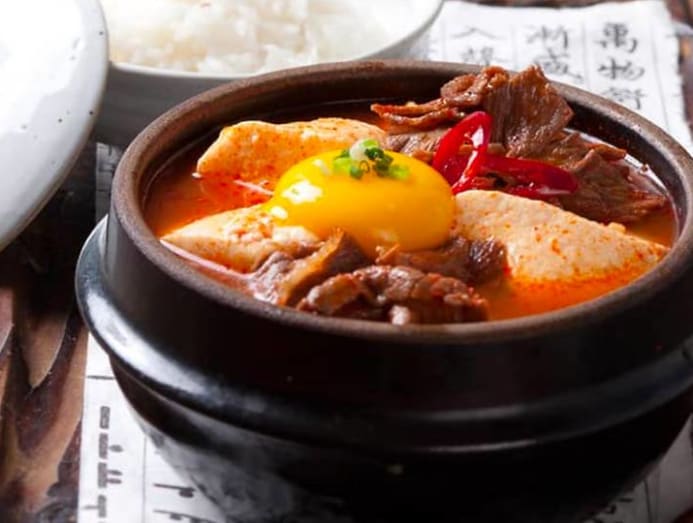 It doesn't take me long to crave Asian food when I'm away, and BCD Tofu House provides that comforting taste of home in the Big Apple. This 24-hour Korean restaurant is a hit among diners during lunch and dinner hours, but I recommend heading down for supper instead.
Served piping hot, their soondubu chiggae (tofu soup) does wonders when you're still buzzed from attending one of the many parties that take place whenever fashion week hits town.

5 W 32nd St, New York, NY 10001, USA.
Morgenstern's Finest Ice Cream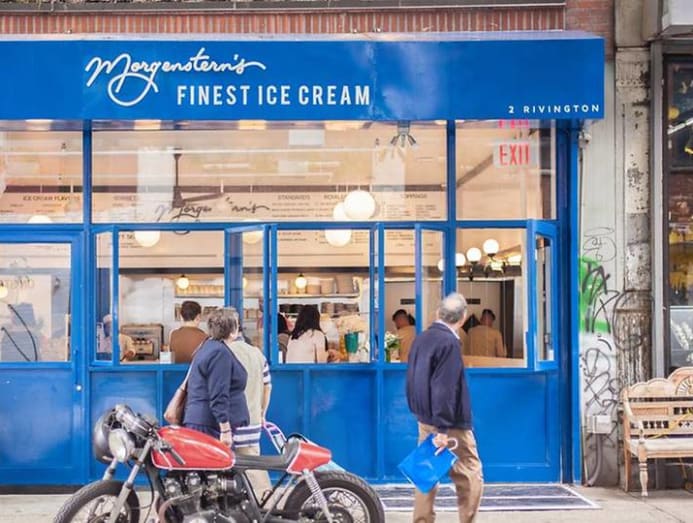 Need to cool down from New York's summer heat? Then head to Morgenstern's, a quaint ice cream parlour that offers a delightful mix of flavours such a bourbon vanilla, strawberry rhubarb crisp and coconut sorbet.
The dessert stop was founded in 2014 by restaurateur Nicholas Morgenstern, who is also trained in the art of pastry making. Tip: Head a couple of door's down to Iconic Magazines, a treasure trove where you can find an eclectic mix of mainstream and independent titles.

2 Rivington Street, New York, NY 10002, USA.