Lunch with a tasty side of healthy: These 7 dining hotspots are worth checking out
Whether you're vegan, gluten-free, flexitarian or just looking to eat better, you won't leave hungry at these restaurants.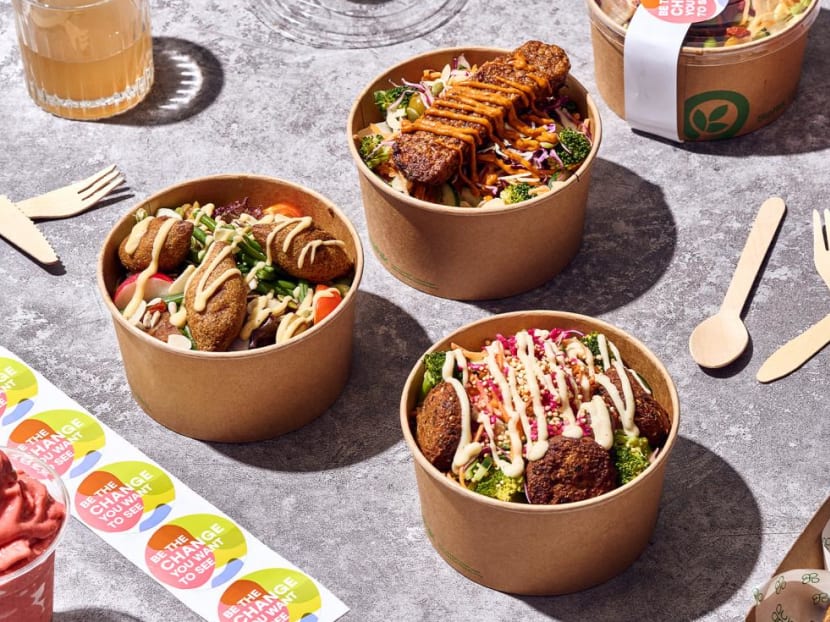 Perhaps you ate too many fried chicken wings while bingeing on Netflix's Bad Vegan. Maybe you stress-ate your way through too many packets of chocolate mini eggs because they were calling out to you from the supermarket shelves and, well, it's almost Easter.
Or maybe you're trying out a plant-based diet because it sure seems like it's what the world wants you to do. Whatever your reason for seeking a healthy-ish lunch, know that it is entirely possible to get one that's tasty, too. Just head to these joints.
COMO CUISINE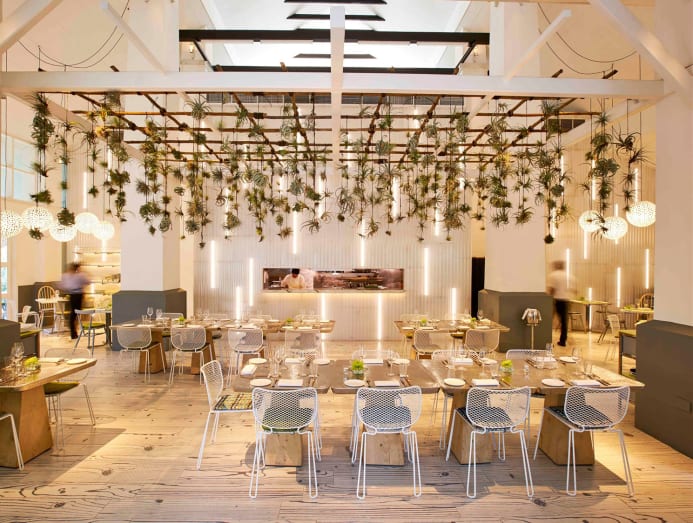 It's easy to eat light and well at this airy restaurant, where even the simplest dishes are made with the best produce. The salads here always feel wholesome – clean, hearty and anchored by crisp veggies. Try the gem lettuce Caesar with Ortiz anchovies and Parmesan, or the yellowfin tuna bowl with organic brown rice, marinated shiitake, seaweed edamame and avocado.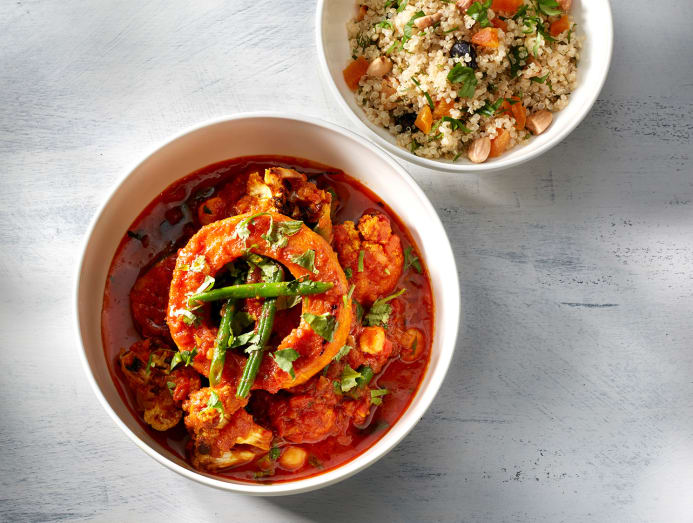 Vegetarian options abound, including a spiced vegetable tagine and tandoor cauliflower. But the star of the show here is the lobster biryani. Comprising aromatic, fluffy grains of basmati rice and perfectly cooked morsels of spiced lobster, it is served with pomegranate seeds, yoghurt and a guava salad. Divine!
GREEN COMMON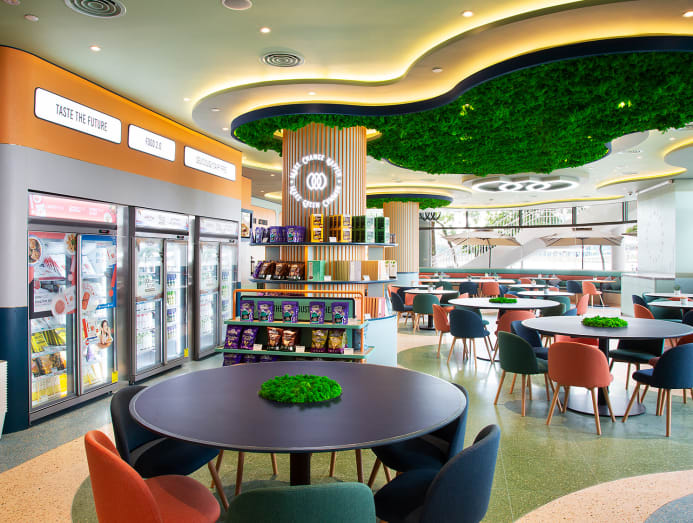 If you've ever wanted to taste a whole swathe of what the world of plant-based foods has to offer, then this is your mecca for the afternoon. Spread over 3,000 sq ft in VivoCity are Green Common's plant-based restaurant and grocery store, its shelves laden with products from brands like Heura Foods (known for its plant-based chicken), Beyond Meat, Impossible and Arlene (ready-to-eat meals).
But first, sample the offerings at the restaurant, where a set lunch comprising an appetiser, main and a drink starts from S$17. There are Meatless Meatballs Arrabiata, Heura chicken laksa, and ratatouille soup among the options.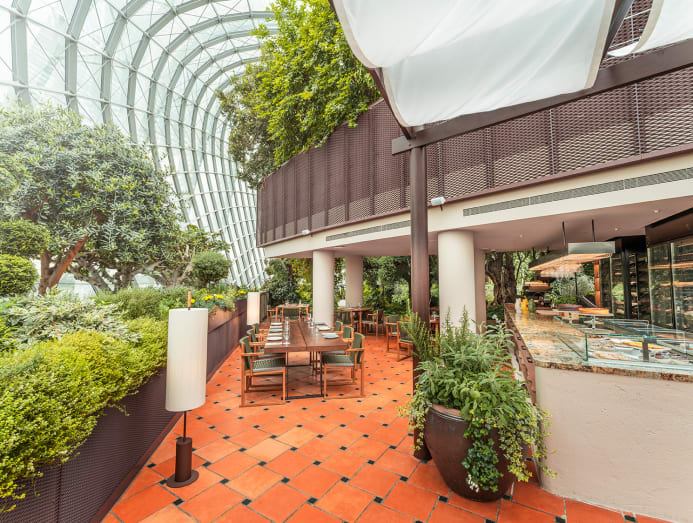 When the weather is sweltering, a trip to Hortus at the Flower Dome is a great escape to cooler climes.
While the thermostat is set between 23 and 25 degrees Celsius, its controlled humidity keeps the space feeling much colder. So grab your office sweater and nosh on light yet satisfying Mediterranean options such as taramasalata with bread and crudites; a refreshing watermelon salad with confit olives, feta and basil; or amberjack crudo brightened with pomegranate, lemon verbena and bottarga. Small dishes like these are great for sharing if you're with friends.
For heartier options, the woodfire grill makes delicious work of a whole Corsican seabass and other delights like spatchcock baby chicken flavoured with merguez spices. This is one transportive experience we highly recommend.
LOVE HANDLE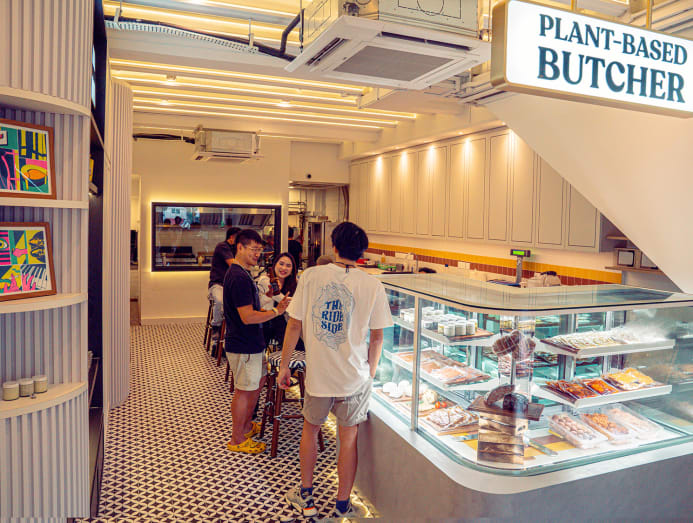 Whether you are practicing Meatless Mondays or are on a plant-based diet, there's no reason to miss the meat anymore, what with the proliferation of plant-based meat options like Impossible burgers and chicken grown from cells. And when you've tasted OmniMeat Luncheon (the vegan answer to luncheon meat) fried in dark soy sauce and onions this plant-based butchery, you may never want to eat the real stuff again.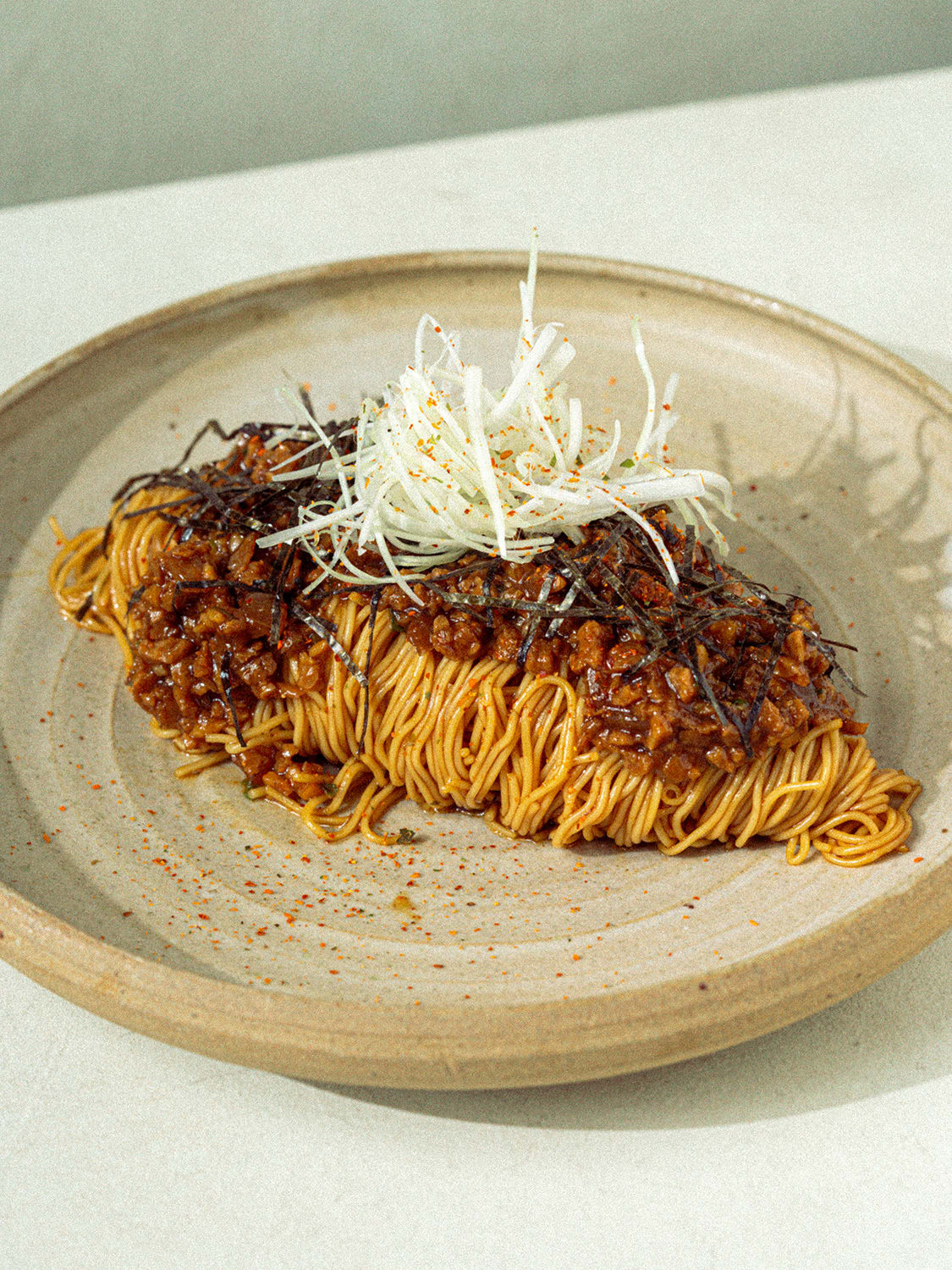 Love Handle serves satisfying plant-based meat dishes that'll sate a craving if you're eschewing real meat. There's mee sua with soy ginger "chicken" made from textured vegetable protein, and celeriac noodles bathed in a sauce made from soymilk and amped with an umami-rich XO-esque condiment. Given that it labels itself a vegan butcher, there are plenty of cold-cuts and burgers, too. 
QUICK GREENS
As its name suggests, this newcomer quick-service restaurant offers a cute little space to enjoy freshly made wraps, burgers and bowls filled with plant-based delights.
It's evident Quick Greens takes the adage of eating the rainbow to heart. Its offerings are appealingly colourful, packed with grains, nuts, seeds and veggies, along with "hero" products such as vegan kebabs, kibbeh and falafels.
We like that a piquant pickle and dressing go into each creation to give it some complexity of flavour. For instance, the Frenchy Bowl comes with vegan falafel, purple and white cabbage, broccoli, cucumbers, pickled purple cabbage, capers, puffed quinoa and a super tasty truffle dressing. A great place to pick up a healthy lunch and go.
REVOLVER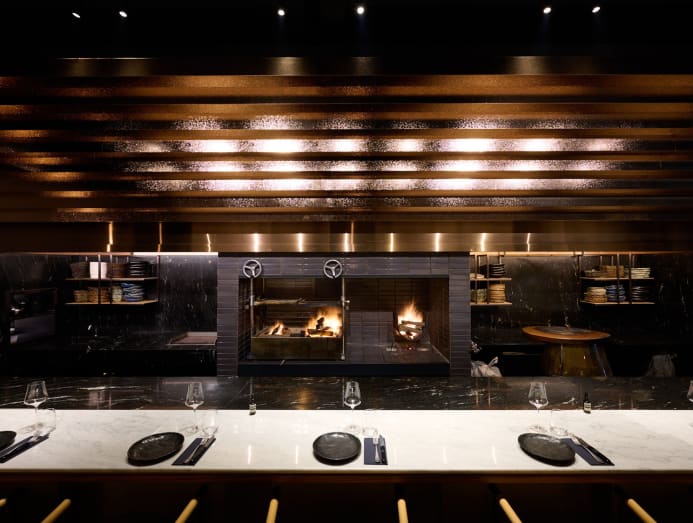 Revolver may be a relatively new entrant to Singapore's dining scene but foodies already have plenty of superlative things to say about this modern Indian grill. Least of which is the fact that it has an exceptional vegetarian tasting menu that, like its meat-based counterpart, draws inspiration from India's Malabar coast and the Northern region of Punjab.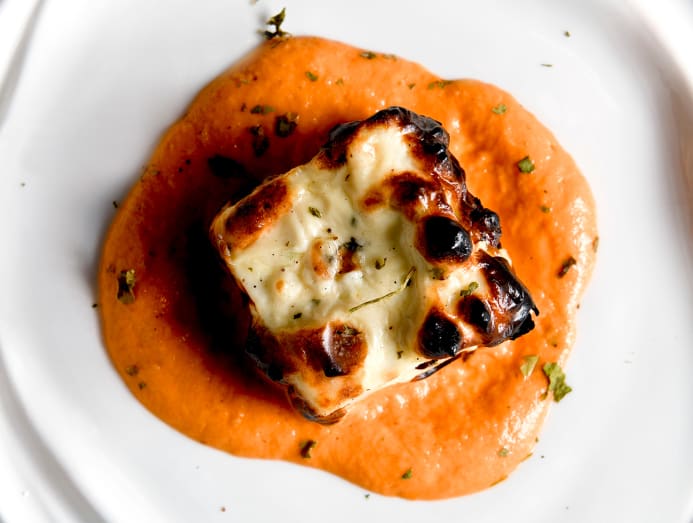 Expect the likes of Jerusalem artichoke and burnt onions slicked with garlic butter, or tawa-style shiitake mushrooms flecked with crisp lotus stem chips, all served by the good-natured chefs if you snag a seat by the open kitchen.
THE BUTCHER'S WIFE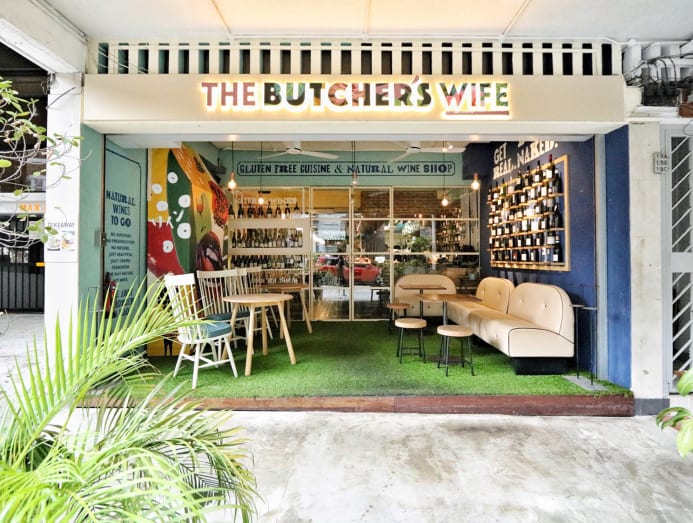 This Brazilian stalwart in Tiong Bahru proves that you don't need gluten to make a great meal. Its gluten-free offerings include the perennially popular pao de queijo – squishy cheese puffs made of fermented tapioca pulp and a tasty blend of cheeses – served with a piquant chilli and tomato sambal. The sago and coconut-crusted prawns are just as more-ish – crisp, succulent and sweet, a great snack for sharing.
There are heartier options like bacalhau (salted cod) served on polenta toast, and moqueca, a traditional Brazilian seafood stew. If you're up for a nap after lunch, ask for The Wife's Feast, where S$65 will buy you a selection of dishes put together for you by the chefs.