After the El Bulli effect: Spanish cuisine in Singapore is better than ever
From Catalonian to Basque cuisine, a new breed of chefs are serving delectable experiences like never before.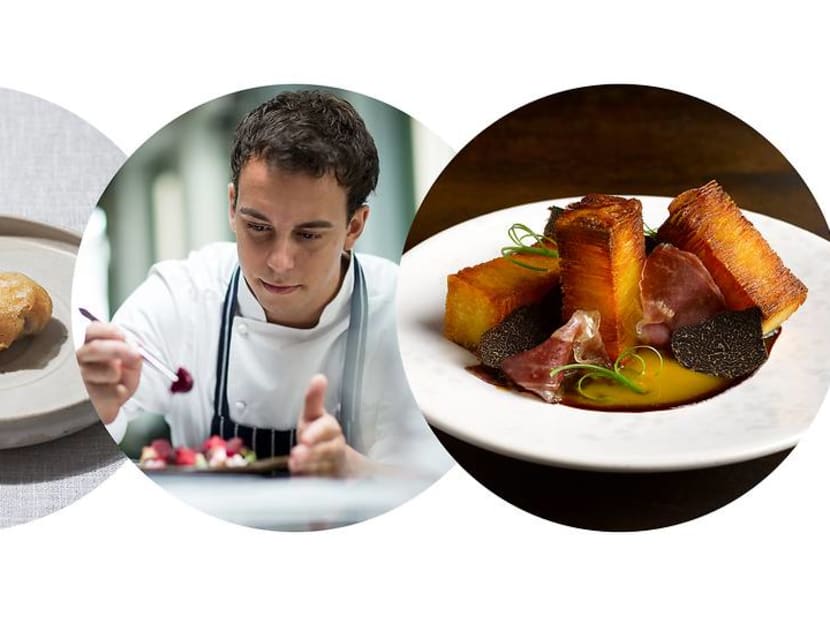 Just 10 years ago, it would have been difficult to name a great Spanish restaurant in Singapore. Sure, there were a handful serving middling paella and garlic prawns, but none could claim a space on the list of must-eat places.
How things have changed. Today, even if their number is small compared to their Italian and French counterparts, Spanish restaurants have made their presence felt here, with a handful firmly entrenched in our finicky dining scene.
THE EL BULLI EFFECT
The man to thank for the rise of Spanish cuisine – not only in Singapore, but around the world – is chef Ferran Adria. His legendary El Bulli was named the World's Best Restaurant a record five times between 2002 and 2009, and ushered in the era of modernist cooking techniques like spherification and foams.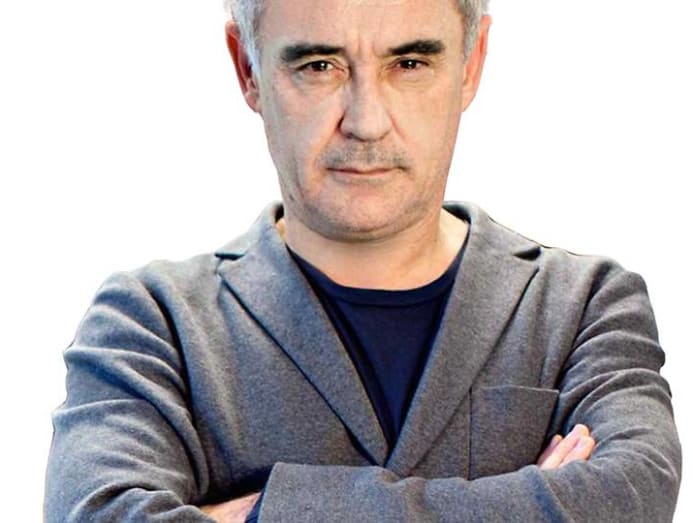 Adria is the reason why in the early noughties, men began taking an interest in cooking and claiming precious kitchen countertop space for bulky sous vide machines.
What Adria also did at El Bulli was update and redefine Catalonian food. So much so that people around the world wanted to eat his foamy version of the Spanish tortilla more than they ever wanted the traditional thick omelette layered with sliced potatoes.
Many of today's best-known chefs including Rene Redzepi, Jose Andres and Heston Blumenthal cut some teeth in El Bulli, which closed in 2011. And when they left, some went on to open their own versions of modern Catalonian restaurants around the world.
CULINARY CONQUISTADORS
One of them was chef Alain Devahive, who recently opened the popular Oliva Restaurant & Lounge along Amoy Street. Devahive spent a decade at El Bulli and its food research lab El Bullitaller before coming to Singapore in 2012 to open the now defunct Catalunya – which at the time boasted some of the most coveted tables in town.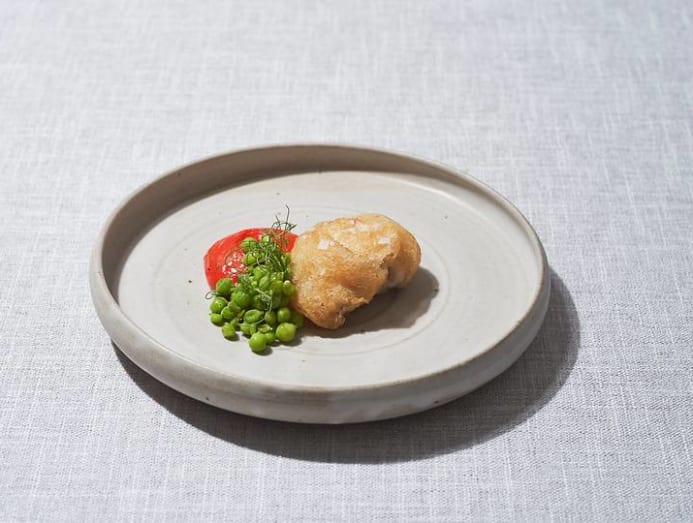 Several months earlier, in December 2011, the Unlisted Collection group, in collaboration with El Bulli alumnus Jason Atherton, opened Esquina. From its industrial-chic corner of Jiak Chuan Road, then-head chef Andrew Walsh served small plates that were Spanish in spirit but more modern European in execution and flavour.
Meanwhile, chefs trained by another Catalonian luminary, the late Santi Santamaria – whose eponymous restaurant at Marina Bay Sands shuttered following his death in early 2011 – began establishing their own restaurants across town.
In 2012, Santi's erstwhile executive chef Daniel Chavez and chef de cuisine Pepe Moncayo opened Ola Cocina Del Mar, where Chavez continues to serve robust family-style Spanish fare. Moncayo left a year later and co-founded Bam!, which serves an exquisitely unique mix of Spanish food touched with Japanese elegance. Both restaurants remain among the most underrated dining experiences in Singapore.
MODERN EVOLUTION
Current head chef of Esquina, Carlos Montobbio admitted that when he took over the restaurant's helm in 2015, he had to play it safe. "At that time, our customers were not so familiar with Spanish food. They mostly knew about tapas," he recalled. "So because of that, we did more traditional dishes like grilled octopus and Spanish tortillas topped with caviar."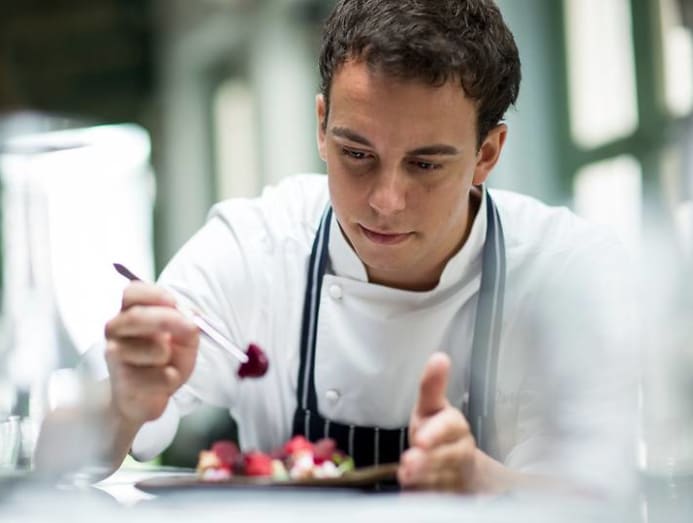 In the years since, Montobbio's food has evolved, influenced by his new adopted home. His menu features contemporary options like sea urchin sandwiches with burrata and black truffles, and Bresse pigeon with burnt rosemary polenta and berries escabesche.
"My food is still Spanish and Catalan, but I've lived in Singapore for six years now, so presentation wise, it's more Asian. Now I might chop suckling pig and serve it in individual portions, which I would never do in Spain," he said with a laugh.
Montobbio notes that as Singaporeans are more tuned in to Spanish food today, they are keener to explore new flavours. "People have travelled throughout Spain and have more references for the food," he added. "They understand that Spanish food is so much more than tapas, so they are willing to try different Spanish cuisines like Basque food, for instance."
BASQUE IN THE GLORY
As it was with Catalonian cuisine a decade ago, the food of the Basque country is having a bit of a moment in the spotlight now. It helps that Basque establishments like Asador Etxebarri, Mugaritz and Elkano have risen in the ranks of the World's 50 Best Restaurants, giving moneyed foodies cause to venture into Basque country to experience the charms of its produce and cooking.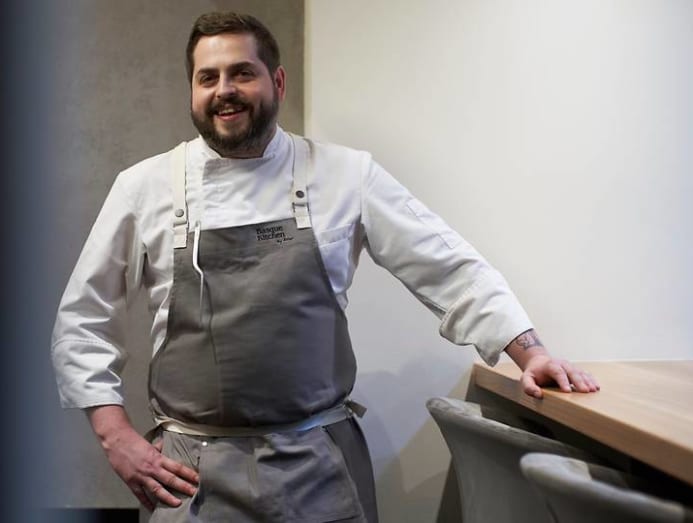 This was one of the reasons why Basque native Aitor Jernonimo Orive decided that the time was right to open his sleek Basque Kitchen along Amoy Street last October. "Firstly, the Basque country is in my roots – it's where I was trained," said the affable chef whose resume includes a stint at Mugaritz. "Secondly, I figured the list of Basque restaurants pushing through the top ranks of the World's 50 Best Restaurants would give us an edge." 
Aitor's instincts were right on the money. Basque Kitchen has enjoyed quick popularity, especially among erudite, well-travelled diners.
"Well, there are two types of diners," he told CNA Luxury. "The first are Singaporeans who travel to food destinations like San Sabastian and have enjoyed the food there, so they are familiar with some of our offerings. The other type of diner isn't so aware of what Basque cuisine is, but is curious and eager to learn about it – and we are happy to help them get to know it."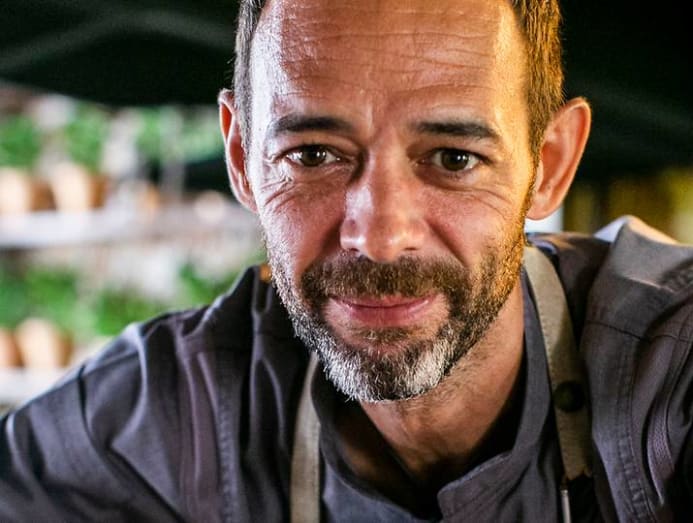 Joseph Ong, managing director of the 1-Group, was one such intrepid traveller who so was inspired by his dining experiences in San Sebastian that, upon his return, sought to bring a taste of it to Singapore by opening two Basque concepts – TXA Pintxo Bar and UNA – in the historical Alkaff Mansion. 
"The meals we had [in San Sabastian] were so good that it made us want to learn more," he said. "We discovered how unique Basque Country and its cuisine is. It is officially part of Spain, but its self-identity is very strong, which is reflected in the food and culture."
DELECTABLE DIFFERENCES
Much of Basque cuisine is centred around the produce from the Bay of Biscayne. "There's a lot of fish and beef involved, as well as a strong grilling and fishing culture," said Aitor.
Catalonian cuisine, explained Montobbio, is more complex and often mixes produce from the sea and mountains. "For example, you might have chicken stewed with prawns, or squid-and-pork meatballs cooked in a squid sauce."
Comparing both cuisines is futile, added Aitor, since the regions' geographies and cultures are vastly different. "The only common element between Catalan and Basque Country is that they both lie within Spain."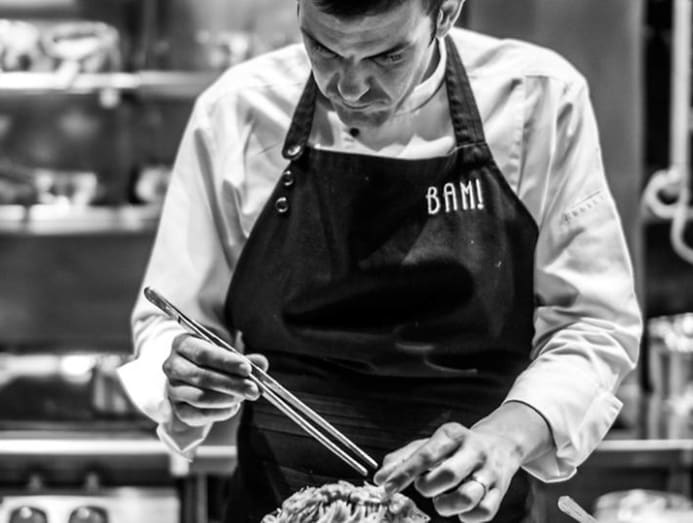 What both regions do have in common is that, geographically, they are inclined to the influence of neighbouring France. Over the last 20 years, Spanish chefs in both regions have embraced a more experimental attitude associated with nouvelle cuisine, which has propelled them to lead Spanish cuisine's march onto the global table.
Now that the El Bulli effect has abated, however, and the culinary world has found a happy balance between modernist and traditional techniques, Spanish cuisine's focus is returning back to basics.
"I think moving forward, the trend isn't so much about which [Spanish] regional cuisine might be the next big thing, but rather that the old-school rustic stuff will become more popular," predicted Aitor. "Where before our food was more technique-driven because of El Bulli, now there is more cooking with charcoal and good produce… Things that the traditional Basque restaurants in the list of the world's best restaurants are doing."
As the saying goes, sometimes life takes you full circle just to show you how much you have grown.