Stressed? Fatigued? Here are five CBD spas to indulge in some downtime
With these indulgent spas located just a short stroll away from most office buildings in the city centre, there's no excuse why you shouldn't escape for some self care once in a while.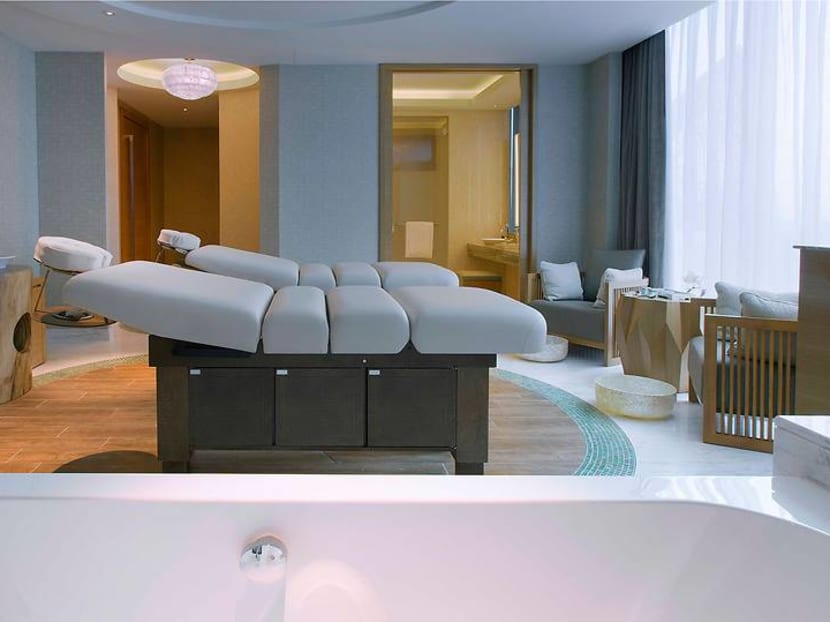 It might be a bit of a missed opportunity, but luxury spas are few and far between in Singapore's city centre. After all, there's nothing quite like nipping off for a fancy body scrub or relaxing massage for a temporary escape from the bustle of corporate life.
Still, if you know where to look, there are a number of spas within the city centre where you can check yourself in for some me-time when the going gets tough. You could easily drop by for a quick one-hour lunchtime recharge. But to make the most out of your spa splurge, we suggest booking an evening session and skipping out of the office just a little earlier than you normally would.
This way, not only can you savour your treatment, you'll also be able to afford some extra time to enjoy the spa's facilities, which can include swish hot tubs with a view and cosy relaxation lounges.
Here are five of the best spas in and around the CBD for a recharge session – because you deserve it.
BANYAN TREE SPA, MARINA BAY SANDS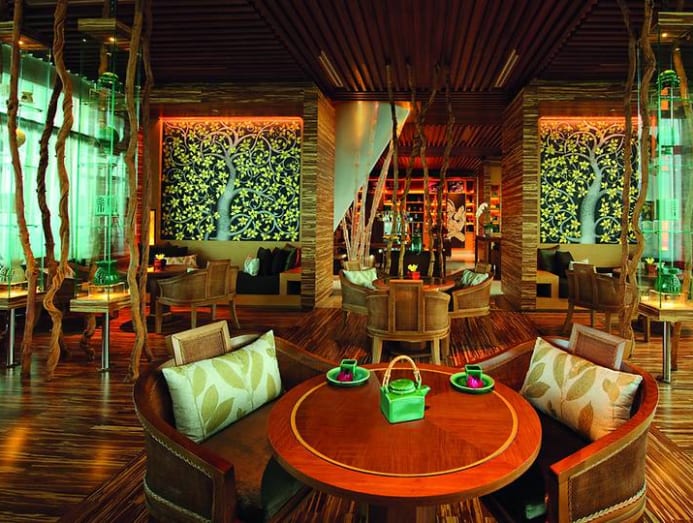 Located just a stone's throw away from offices in the Marina Bay area, going to tourist hotspot Marina Bay Sands almost feels like you're on a staycation. Check out the Banyan Tree Spa at MBS, the homegrown luxury resort chain's first venture in Singapore, which offers its signature Asian-inspired treatments combined with the use of natural herbs, spices and aromatic oils.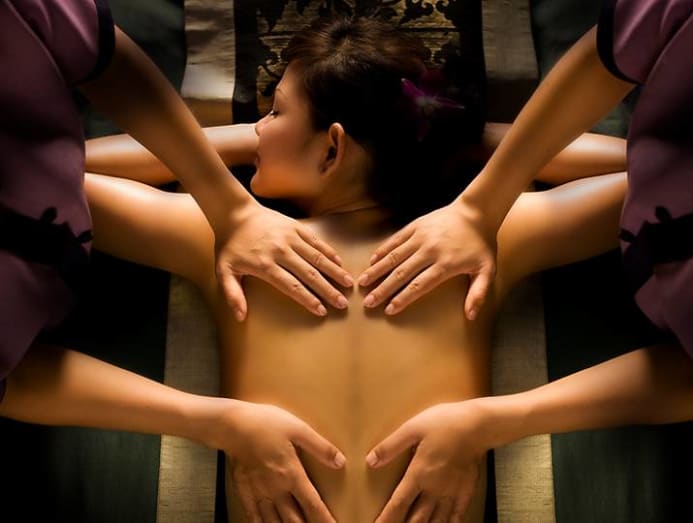 The pampering 150-minute Royal Banyan treatment combines both Eastern and Western massage techniques to improve blood circulation and ease muscle aches. This session also includes a jade face massage and therapeutic herbal bath. The spa also offers an exclusive Harmony Banyan treatment that includes a massage conducted by two therapists in unison, an orchid body scrub and your choice of facial. This whopper of a treatment lasts for 210 minutes, so save this for when you can afford a half-day off.
HEAVENLY SPA, THE WESTIN SINGAPORE
Located on the 35th storey of The Westin Singapore, stepping into the spacious, light-filled Heavenly Spa will immediately mentally transport you light years away from the daily stresses of work. If possible, arrive at least 30 minutes early to enjoy the spa facilities, which include an aromatherapy steam bath and a heated whirlpool, where you can sit back and enjoy the view of Singapore's cityscape.
Its award winning signature Heavenly Massage is all that and more. This ingenious treatment starts with a heated compress to allow back muscles to relax while the therapist massages your legs. The flowing Swedish massage strokes are so relaxing, you might just find yourself drifting to sleep, like I did. The spa's white tea oil, which has anti-ageing and anti-oxidant properties, absorbs quickly without feeling sticky to leave your skin soft and well-moisturised.
Post-treatment, head to the inner lounge for tea and some nutritious snacks to luxuriate in your spa glow before you head back into the buzz of the city.
PORCELAIN SIGNATURES, GUOCO TOWER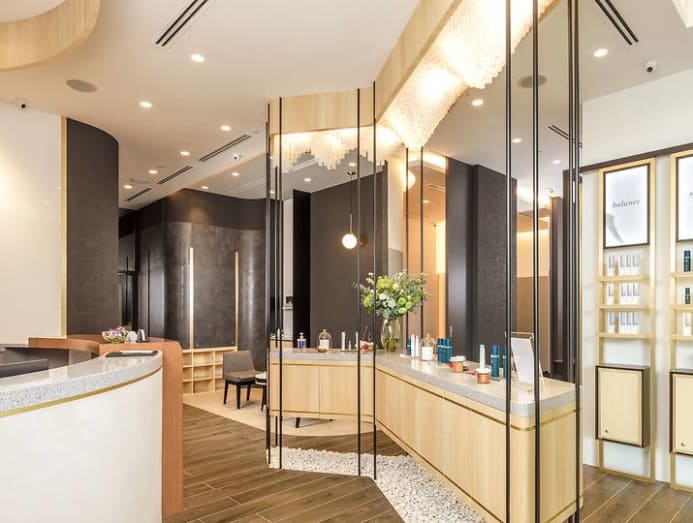 Body treatments may feel oh so good, but your face also deserves some TLC in between no-fuss trips to the dermatologist's clinic. Porcelain Signatures, located at Guoco Tower, is known for its luxurious and effective facials that feature cutting edge technology. The flagship outlet of this homegrown beauty salon includes indulgent touches such as memory foam mattresses, smartphone charging points and private consultation rooms.
Its Beespoke Honey Facial, exclusively available at this outlet, is highly recommended to revitalise dull, tired skin. The 90-minute session includes cryotherapy to stimulate circulation (ask your therapist to switch on the heating pad on the mattress so you don't feel too cold) and red LED light therapy to stimulate skin's collagen production. The session also includes an invigorating Shiatsu facial massage to lift and tone facial muscles and a shoulder massage to gently get rid of tension. The result: A radiant, glowing complexion.
SPA PODS, SIX SENSES MAXWELL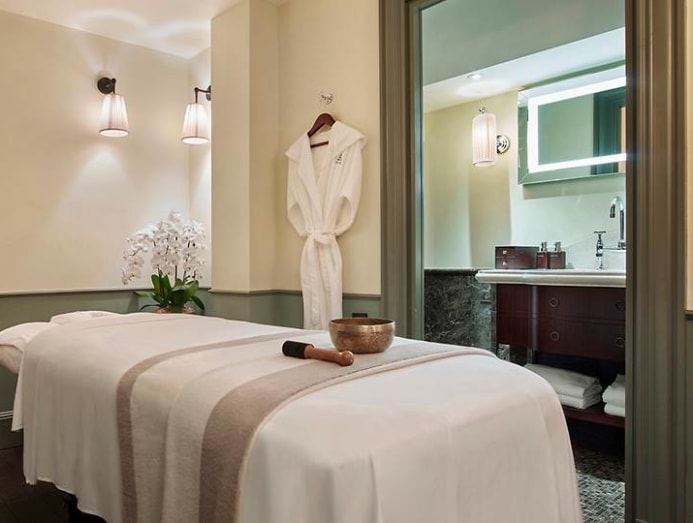 Six Senses Maxwell has just launched Spa Pods, the brand's first foray into offering a spa within its urban hotels. While the five treatment rooms are smaller compared to those that pampered jetsetters are used to (hence its moniker), the top-notch service, excellent therapists and all-encompassing treatments remain exactly the same.
The spa offers Singapore-exclusive treatments such as the 2h15min-long Locally-Inspired Wellness Retreat, which includes a traditional Chinese medicine (TCM) consultation, warm amethyst crystal massage, body scrub and massage.
Desk-bound workaholics with stiff necks, shoulders and backs may want to splash out for the 90-minute Deep Tissue massage. The therapist uses strong Chinese tuina-style massage strokes to work the deeper muscle layers and trigger points. Yes, you should expect a certain amount of discomfort during the massage, but there's nothing quite like the immediate relief that you will feel. Of course, you can always ask the therapist to reduce the pressure if necessary. After the treatment, you are led to one of two private relaxation rooms where you can sit back in a reclining lounger and soak in healing sound vibrations for a complete restoration of mind and body. Bliss!
SW1 SPA, OUE DOWNTOWN GALLERY
Those who prefer their spa treatments to be paired with some medical aesthetic benefits will find a happy balance at the SW1 Spa at OUE Downtown Gallery, which is founded by prominent aesthetics doctor Low Chai Ling. The cutting edge medical-grade facials and body treatments here aren't as clinical as a visit to a doctor's office but provide results that go beyond a traditional scrub and mask.
One of the most popular treatments is the signature 60-minute Deep Red facial which includes a microdermabrasion scrub, deep sonic cleansing and LED red light therapy for firmer, plumper and refreshed skin. The medi-spa also offers back and decolletage treatments that target issues like bacne (back acne) or sun damaged skin. Best of all, the treatments are so gentle and soothing you might just find yourself drifting off to sleep, just like at a regular spa.