Supper Club: Lynn Yeow-De Vito's picks for late-night omakase and 'amazing' crab bee hoon
Where does a glamorous multi-hyphenate businesswoman go to chow down after a long workday? Why, to her favourite zi char restaurant, of course.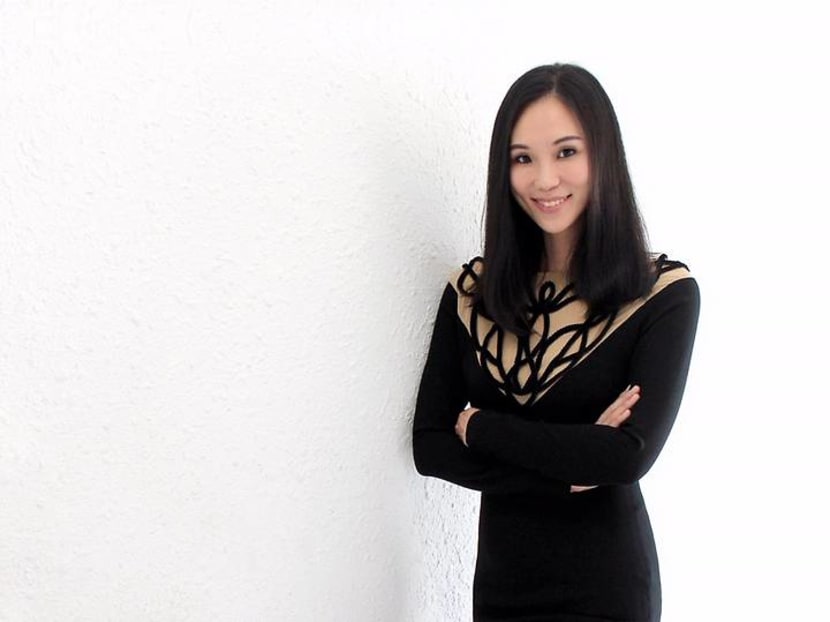 To stalk her on social media and in the pages of glossy society magazines is to imagine that the fine-featured Lynn Yeow-De Vito is everywhere. Here she is hanging out at an awards after-party with celebrity chef Tetsuya Wakuda; there she is judging a culinary competition on Channel 8. One day she's in glamazonian garb, posing for a magazine photo shoot; the next she's out dancing at some society gala.
All that on top of the fact that she's the proud mama of four young boys, the head of her own public relations business Loop PR, the global marketing director of the Novena Global Lifecare Group, and the co-owner of luxury wine business Giron and global skincare brand Equal Beauty. She is also married to Beppe De Vito, the Italian chef and restaurateur behind the Il Lido Group.
Another thing Lynn is well-known for is her inexplicable ability to keep a svelte figure despite her hearty appetite, which she famously indulges in with some abandon. It seemed only natural then to get her lowdown on the best places to chow down when the long workday is done.
TEOCHEW-STYLE STEAMED FISH AT AT OLD TIONG BAHRU BAK KUT TEH
We typically head here before 10pm. Although we always order the peppery prime rib bak kut teh, it's really the other zi char dishes that we come for. I love the steamed fish, but sometimes, it gets sold out before we arrive. I like that the fish is always wild caught rather than farmed. They steam it Teochew-style, with sour plum, tomatoes and ginger. 
We're also fans of the braised pork trotters and braised intestines – both are stewed in dark soy – and the you zhar kway (fried dough fritters), which they make themselves so it is always freshly fried. 
Old Tiong Bahru Bak Kut Teh, #01-31, 58 Seng Poh Road
PRIME RIB BAK KUT TEH AT YA HUA BAK KUT TEH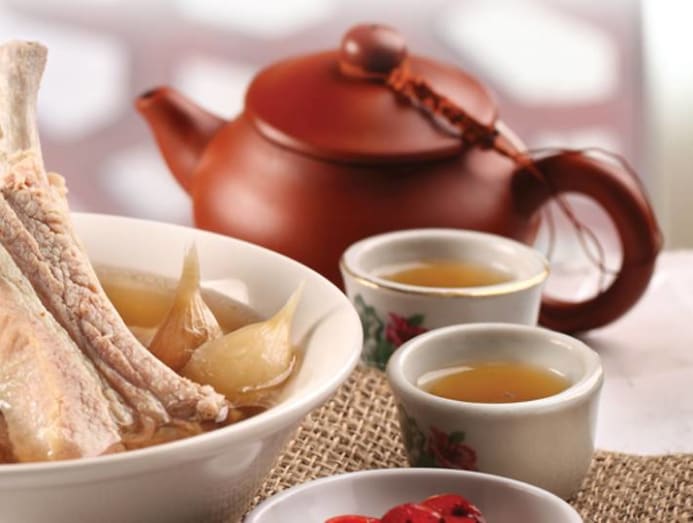 If Beppe finishes past 10pm, then we head here for the prime rib bak kut teh and watercress soup. This is soul food for us — it's warm and comforting, and just what you need after a long day at work. We also make it a point to order the small intestines, kidney and liver soup.
Ya Hua Bak Kut Teh, 593 Havelock Road, https://yahuabakkutteh.com.sg/
CRAB BEE HOON AND GONG GONG AT SIN HUAT EATING HOUSE
Yes, the food here is more expensive than at your average zi char eatery, but it's very good quality. After all these years, the crab bee hoon is still amazing. (Owner) Danny's food is very garlicky and that's how I love it.
We always get the poached gong gong (pearl conch), which he serves with a humongous bowl of garlic, soy sauce and sliced red chillies for dipping. Danny has a reputation for being grumpy and terse, but he's a one-man-show, so I think he just doesn't have the time for niceties. He takes orders and he cooks – that's how he's managed to maintain the standard of his food.
Sin Huat Eating House, 659/661 Lorong 35 Geylang
OMAKASE AT NAGOMI JAPANESE RESTAURANT
If you ask Beppe what he wants to eat, he will always say local or Japanese. So, this is where we go for late-night Japanese food – the last order here is at 1.30am. It's omakase-style, but you can tell chef Satoru what you feel like or how hungry you are and he will serve you accordingly. He has a fried pork neck dish that goes really well with sake. Sometimes, he has wild veggies or fish that are in season and he will make tempura with them. I always end my meal with a hot soup, with clams if they are in season.
Nagomi Japanese Restaurant, #02-22 Cuppage Plaza, 5 Koek Road
TEOCHEW FISH STEAMBOAT AT TING HENG SEAFOOD RESTAURANT
I love the traditional Teochew fish steamboat here, which is still cooked over a charcoal brassiere. I always order the silver pomfret, which comes in a broth that's cloudy from slow-cooking the fish bones. It's very tasty but not overwhelming with MSG. There's cabbage and tung oh (chrysanthemum greens) in the broth, and I always order extra fried yam to dunk into it. 
Ting Heng Seafood Restaurant, #01-03, 82 Tiong Poh Road
BAK CHOR MEE AT FENG SHAN FOOD CENTRE
I usually come here when we have visitors from out of town so we can show them a variety of local food in one sitting. 
We always order the bak chor mee (minced meat noodle soup) from Xi Ji Rou Cuo Mian because I like that the noodles are always springy. And like most people who come here, we head for the usual suspects like sambal stingray from Chan BBQ, orh luak from 85 Bedok North Fried Oyster, and grilled chicken wings from Sin Bedok North BBQ Chicken Wing.
Feng Shan Food Centre, Blk 85 Bedok North Street 4