Supper Club: 'One of the best Hokkien mee in Singapore' is in... a bar?
When Andrew Yap, the owner of one of the city's most popular bars – The Old Man Singapore – calls it a night, he heads for the comforts of familiar favourites like Hokkien mee, nasi lemak and pig organ soup.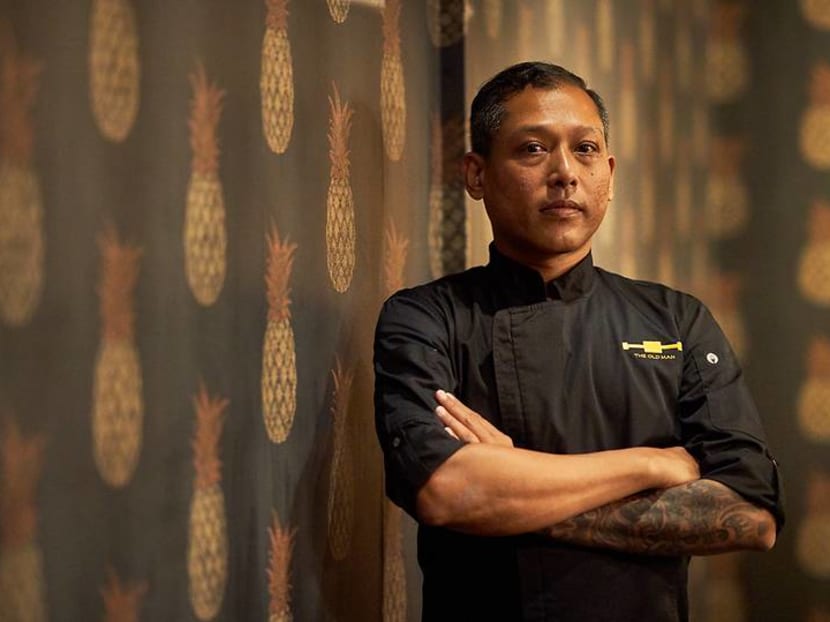 Regulars at award-winning bar The Old Man Singapore know Andrew Yap as "the provider of happy days for everybody". It's a joyful moniker he's earned in his role as head bartender and managing partner, which sees him creating exceptional cocktails and experiences for his clientele.
When his nights wind down between 1am and 2.30am, Andrew often heads out for a meal with his team. "It gives us a chance to hang out and bond," he said. That made him the ideal person to hit up for places to eat when the rest of the island is fast asleep.
After he gave us the following recommendations, he added, "You know, sometimes, when you're too tired to go out after a long night, but you need something quick to eat, I highly recommend the butter chicken biryani from 7-Eleven. It'll blow your mind!" Consider yourself informed.
AUTHENTIC MUN CHEE KEE PIG ORGAN SOUP
I usually come here with my staff, but I don't really go for the spare parts (pig organs); I only have it once in a while. I always order the lu rou fan (rice topped with soy-braised pork) because it's comfort food. It reminds me of the food my Hokkien mother and grandmother used to cook at home.
207 Jalan Besar (Sam Leong Road)
PUNGGOL NASI LEMAK CENTRE
I find the rice here fluffier and more flavourful compared to the branch in Tanjong Katong. I like the rice in my nasi lemak fluffy and dryer. I always order the fried chicken wings, ikan bilis sambal, chicken cutlet, and maybe a fried egg. The sambal could be spicier, but it's good enough for me.
965 Upper Serangoon Road
BALESTIER BAK KUT TEH
Being Malaysian, I have heavier taste buds, so I like that the bak kut teh is spicy with lots of white pepper. The cooking does tend to be inconsistent here, so usually I look around at the other tables, especially before ordering dishes like the steamed squid, which I really like. It is cooked with soy and garlic, and not too spicy. I usually order the sesame chicken too.
365 Balestier Road
AH SAM COLD DRINK STALL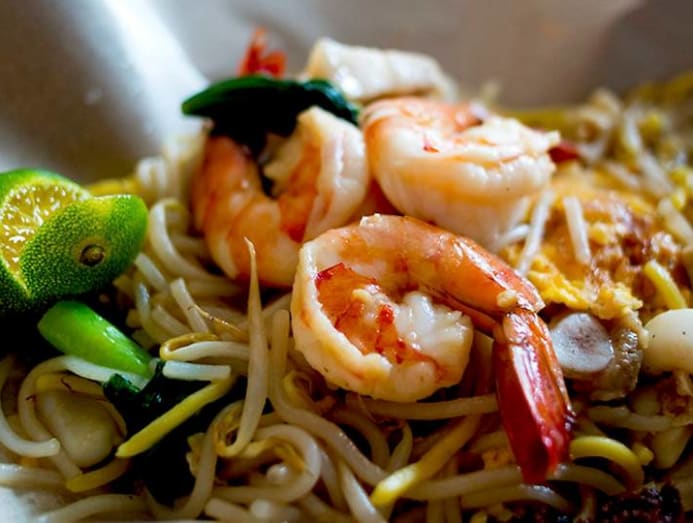 They close at midnight on weekdays and 2am on weekends, which is early for me, so I would try to rush here when I can. The Hokkien mee is one of the best in Singapore, which is surprising because this is a bar. It has lots of wok hei and the sambal chilli is spot-on – it's concentrated, with a good balance of spiciness. It really brings out the flavours of the noodles.
60A Boat Quay
OLD HOUSE
This one's close to my place of work, and it's only been operating for a couple of years so if you don't know about it, you might miss it. I love the fried beef noodles, which is not too salty. The noodles are deftly fried so that they're not broken and the beef is sliced thinly so it is very tender.
25 Neil Road