The best places to eat and drink in London, according to top chef Clare Smyth
The first and only female chef to helm a three-Michelin-starred restaurant in the UK – Core by Clare Smyth – Clare Smyth details her favourite places to sip and sup in the British capital.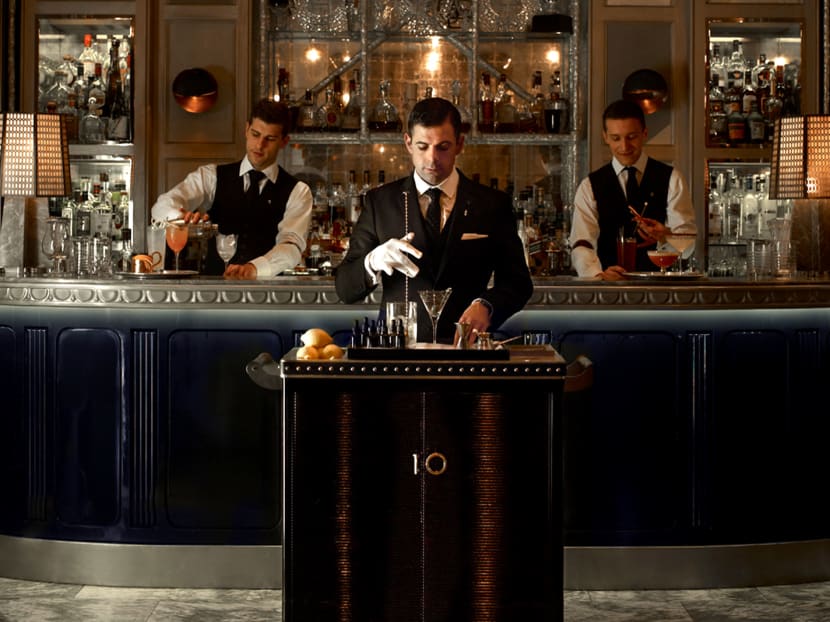 Eating and drinking is, of course, my favourite pastime. Before I go out for dinner, I like to nip into the Connaught Bar for a martini. I think it's the best bar in the world. Ago [Perrone] and Giorgio [Bargiani], the head bartenders there, are incredible. There's theatre: They have their own bespoke flavours and essences that they make themselves, and they hand them to you on a little card – very much like you would have in a perfumery – with a drop of the essence for you to smell. They add just a hint of it to your martini. I'm normally quite classic with my martinis, but I might add something like their cardamom essence, which is lovely, and personalised. It's a great way to start your evening. It's such a special place.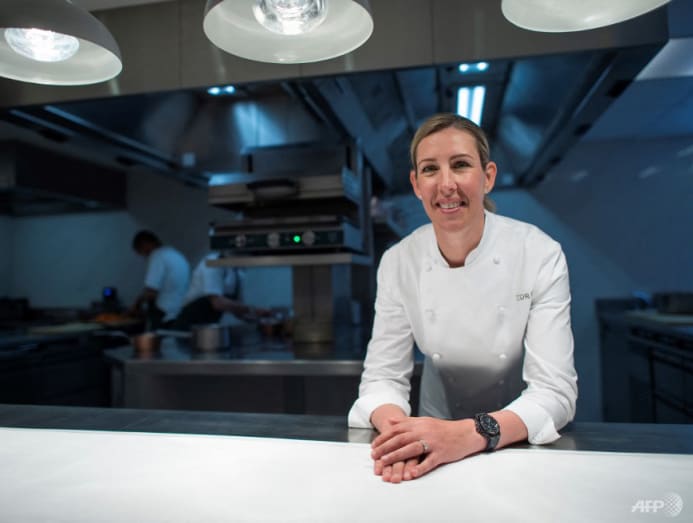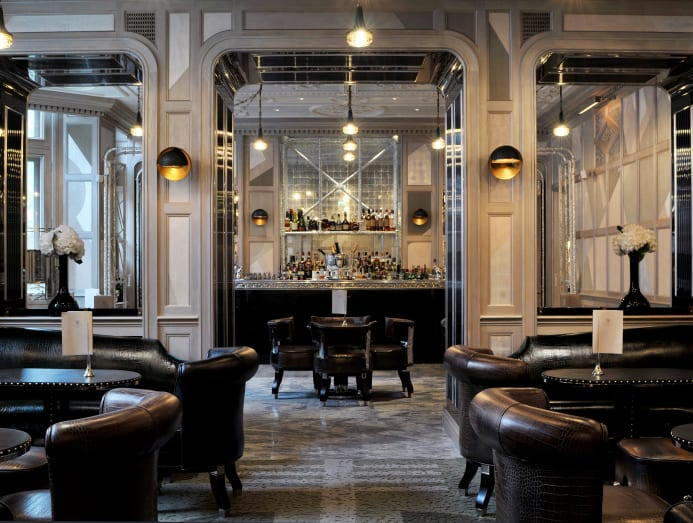 Enjoying oysters and champagne at Bentley's Oyster Bar & Grill is one of my favourite things to do, particularly when wild, native UK oysters are in season. The time to eat them is during any month with the letter R in it (September through April). In summer months, the water is too warm and the oysters breed, but when the water is a bit colder, that's the time to eat those native oysters. They each taste differently, depending on which region they come from. I always sit at the bar at Bentley's and chat to the people working behind it who are opening the oysters. They tell you which ones they think are the best at the moment. A glass of champagne always accompanies that.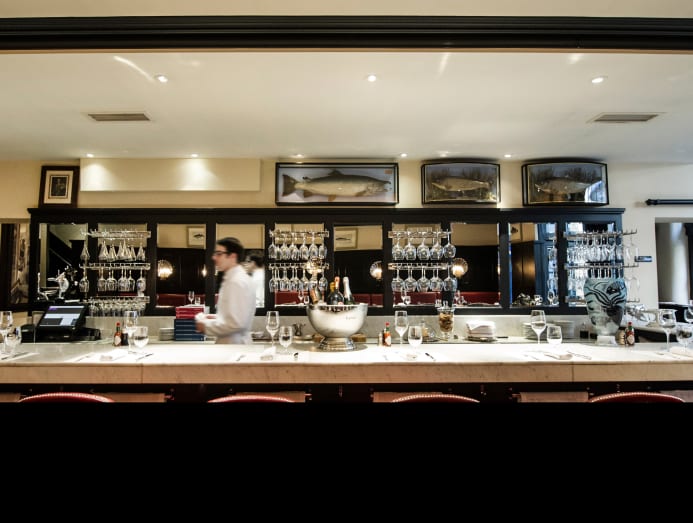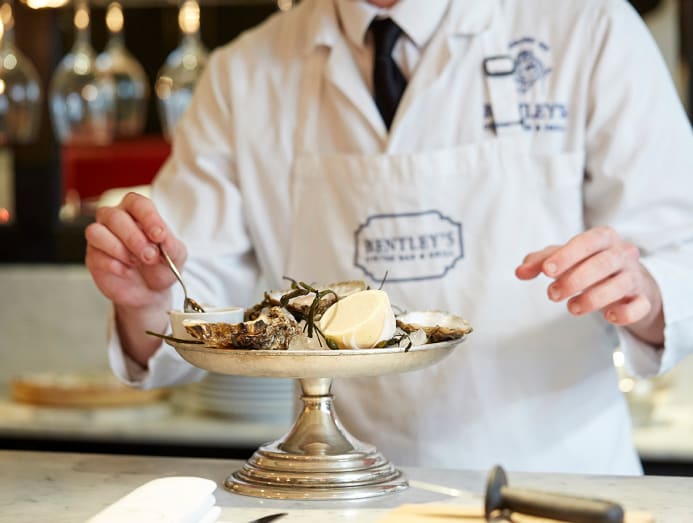 Another seafood restaurant I'd recommend is Scott's in Mayfair. It's where I go to eat Dover sole and Jersey Royal potatoes when they're in season, and other classic British dishes. It has a fantastic atmosphere, the food is always excellent and it's a no-brainer for me.
For fine dining, Bibendum is a special place. I actually worked there when I was 18. It's an extraordinary building, and one of the most beautiful dining rooms in London with big stained-glass windows – it's very elegant and opulent. Claude Bosi is also one of the best chefs in the country. One of his classic dishes, duck jelly with caviar, is a favourite of mine – and, of course, his mum's tripe. He's also famous for his chocolate souffle (it is an amazing souffle). I eat out a lot – I very rarely cook at home – and Bibendum is where I'd go for an exceptional dining experience.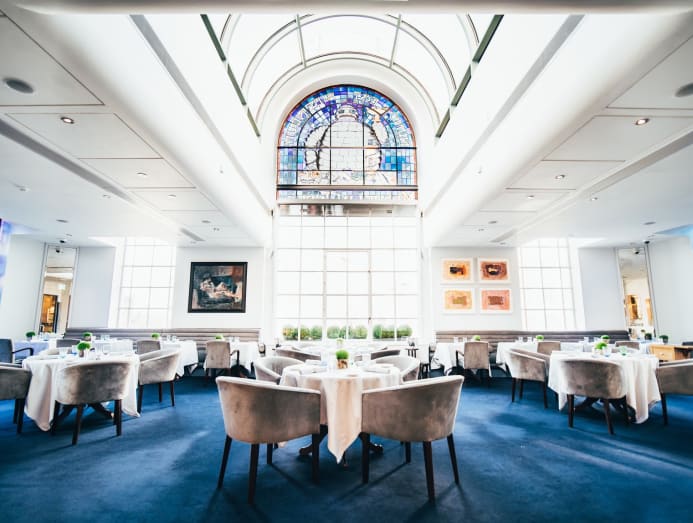 Though I don't eat much at home, when I do, I tend to cook something simple. I don't usually order in, but how some restaurants were doing takeaway in lockdown made me look at it differently. Dishoom, Jamavar and Hakkasan, for example, were offering next-level takeaway. It opened my eyes a bit.
As for food shops, I love Bayley & Sage near me. They sell excellent cheese and really lovely bread – they have Sally Clarke's bread, and I'm a big fan. She's my [restaurant's] neighbour here in Notting Hill with her incredible bakery and cafe. Sally Clarke's restaurant has been around since I first started working in London. She has such a loyal, local following. I love popping in for a pastry and a coffee.
In Notting Hill we have some great little cafes, shops and supermarkets – the Supermarket of Dreams, Provenance butchers, Daylesford Organic. We are very lucky to be in this area. One of my favourite shops is Books for Cooks – I've been going there since I was a very young chef, buying every cookbook imaginable.
The wine shops in this part of town are brilliant too, though the ultimate wine merchant for me is Berry Bros & Rudd in St James's. I collect wine with them – it's a bit of a naughty habit for me. I love popping into the shop, on St James's Street, in such a historic part of London. It's a real treat.
By Clare Smyth. As told to Niki Blasina  © 2021 The Financial Times
Source: Financial Times/ds