How to get fit, detox and be pampered all at once while on vacation
Today's luxury holistic resorts have more than a fancy spa to relax at. They offer the full works – from new age detox treatments to heavenly massages and even a sweaty workout or two – so holiday goers can make the most of their time.
Not so long ago, a wellness holiday meant spending endless hours lounging by the pool, signing up for a relaxing spa session and maybe taking a mindful yoga class – if you somehow managed to wake up at the crack of dawn.
Today, many luxury holistic retreats have injected a Type A personality boost to their wellness programmes to allow travellers to turbo-charge their vacays with as many feel good vibes as they can fit in.
Besides having purpose-built wellness centres that are outfitted with gyms, treatment rooms and other facilities, there are wellness consultants that can create bespoke programmes, speciality chefs to whip up "detox" meals, trainers to conduct fitness classes and even a slew of alternative treatments such as colonic cleansing and moxibustion for those who are inclined towards such procedures.
It might sound like a lot of work for a holiday, but that post-retreat glow you'll bring back home is priceless.
If intensive wellness escapes like these sends a thrill of anticipation down your spine, read on for our list of the most luxuriously pampering wellness retreats you can escape to in the region.
ALILA MANGGIS, BALI, INDONESIA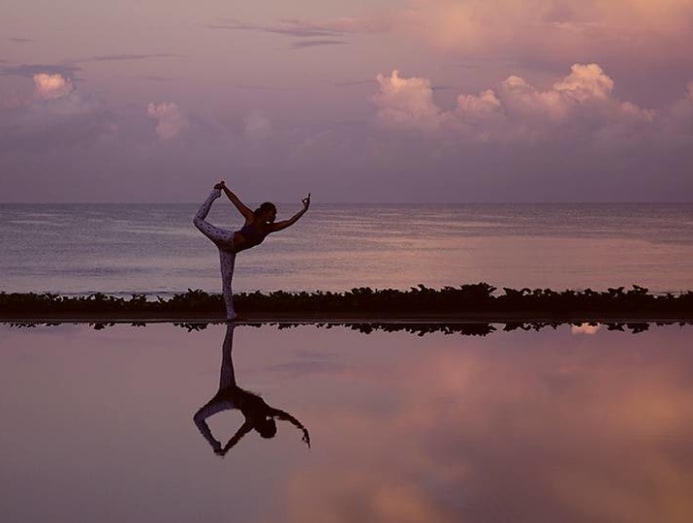 For your dream eat, pray, love vacay, all done in the lap of luxury, make a beeline for Alila Manggis in Bali. The resort's newly opened yoga shala offers prime beachfront views for an added touch of zen during its various yoga, tai chi and meditation classes.
The resort conducts regular 6D5N Signature Yoga Retreats which are guided by Ami Effendy, an internationally-certified instructor. Included in the package are thrice-daily yoga sessions and workshops, as well as daily spa treatments and a curated wellness menu of health food and tonic drinks, so all you need to do is focus on transforming yourself, from the inside out.
AMANPURI, PHUKET, THAILAND
Fancy undergoing an aesthetic procedure while you are on holiday so you can literally emerge with your best face forward? The newly launched Holistic Wellness Centre at Amanpuri breaks new ground by being the first Aman resort to offer integrative medical services.
The medical treatments range from a live blood analysis and a heavy metal OligoScan to intravenous nutrient infusion therapy, cryotherapy, laser and radiofrequency therapy and even botox injections. There are also TCM services such as acupuncture and Ayurvedic treatments. All treatments are conducted and overseen by a qualified doctor and specialist therapists in their various fields of expertise.
The resort's wellness concierges will work with guests to create a bespoke programme which includes comprehensive nutritional plans, private movement classes like tai chi or qigong and daily spa treatments. For a comprehensive reboot, a five-day immersion is recommended.
ANANDA IN THE HIMALAYAS, UTTARAKHAND, INDIA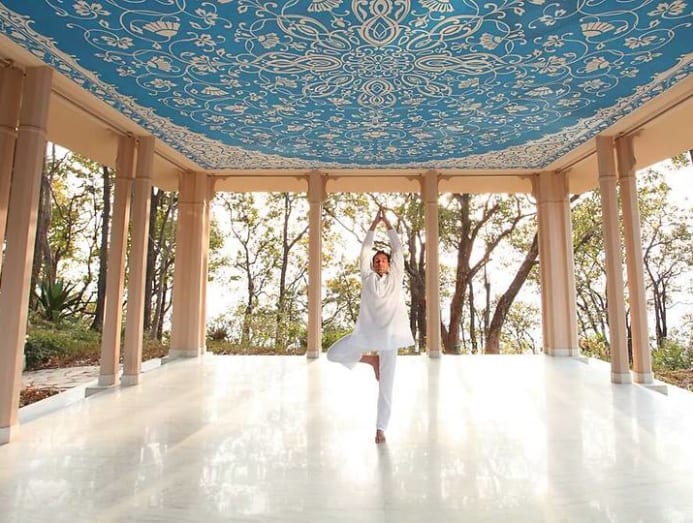 Yoga and Ayurveda are synonymous with wellness, so why not head to India, the country where these two ancient practices began? Widely regarded as one of the best retreats in India, the Ananda is located in a maharaja's palace and overlooks the town of Rishikesh.
The spa resort's comprehensive seven- or 14-day programmes aim to restore balance to tired, worn-out bodies through a blend of Ayurvedic treatments, yoga therapy and meditation sessions. An Ayurvedic doctor will kick things off with a consultation to determine each guest's dosha (body type) and this information is used to prescribe meals, spa treatments and yoga sessions for maximum efficacy.
These sessions can be complemented with other new age therapies such as Reiki or crystal healing as well as in-house lectures on yogic philosophy.
REVIVO, BALI, INDONESIA
Focus on getting ripped at Revivo, a recently launched wellness retreat that has an 8,000 sq m fitness area outfitted with facilities including a martial arts hall, boxing and kinesis equipment and a landscaped park for outdoor exercises. The fitness offerings range from private sessions to group classes and include a blend of cardio-heavy HIIT sessions as well as meditative practices such as yoga and qigong.
The farm-to-table cuisine with seasonal menus are based on high protein, low carb and gluten free recipes and have a Balinese twist to tantalise the taste buds. The resort also hosts a regular schedule of immersive themed retreats such as a six-night golf and pilates programme or a mother-to-be retreat for those with specific goals to achieve.
SANTIBURI, KOH SAMUI, THAILAND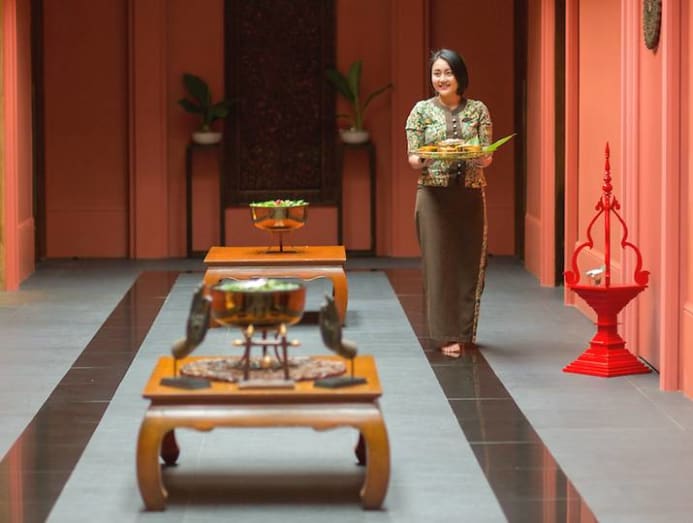 Consider this a DIY, choose-your-own-adventure sort of retreat for those who prefer a less structured schedule. Guests at Santiburi have access to a wide range of activities, many of which take advantage of the estate's private beach and surrounding greenery.
There's scuba diving, windsurfing and jungle trekking as well as Muay Thai boxing lessons and massage workshops. We like that there are also kid-friendly activities like cooking classes, Thai boxing camps and even massages for mini-me's, so parents can get to savour some mind-body goodness with their children. PS: the pool villas are particularly charming.
SIX SENSES FIJI, MALOLO ISLAND, FIJI
A retreat at the Six Senses Fiji starts with a wellness screening to measure key physiological biomarkers such as metabolism and heart function so that the health consultant can prescribe a bespoke holistic programme based on themes including Sleep & Resilience or Full Potential.
Then it's time to embark on an integrated programme that includes personal training, facials, massages and detox cleanses. The resort also offers professional surfing lessons and PADI dive courses for those who wish to dial the excitement factor up a notch.
THE FARM AT SAN BENITO, BATANGAS PROVINCE, THE PHILIPPINES
Located two hours from Manila, The Farm at San Benito is one of the OGs for wellness retreats in the region and continues to wow with its all-encompassing holistic programmes.
The medical wellness resort offers therapies and treatments for detox, pain control, weight management and acute or chronic diseases that are overseen by integrative medical doctors. These treatments are complemented with plant-based vegan cuisine, mindfulness coaching, functional fitness classes and of course, ultra-pampering spa treatments.
It also has a standout hydrotherapy centre where water-based treatments such as Vichy shower therapy, flotation therapy and thermal foot treatments can be conducted.