Beyond Hibiki and Yamazaki: Alternative Japanese whiskies you should know
Thanks to the Japanese whisky boom, several lesser-known Japanese whisky brands have entered the market. Some bring unique cask-finishes, others borrow fermentation methods from shochu and sake. Here are the most noteworthy labels you can find in Singapore.
Mention Japanese whisky and you'd think of names like Yamazaki and Hibiki, labels that have been making headlines in recent years because of their demand and scarcity.
The aura of Japanese whiskies and the love for all things Nihon here have drawn lesser-known Japanese whiskies to the local market. Eagle-eyed drinkers would have spotted them at their favourite retailer or restaurant, too.
The Whisky Shop is distributing a range of malt whiskies from Shinobu, a whisky producer from Niigata. The spirits, which include non-aged and aged statements, aren't entirely made in Japan: Shinobu sources whiskies aged in bourbon and sherry casks from distilleries in Scotland's Highland and Speyside regions. After blending them, the whiskies are aged for about six months in Mizunara oak casks in Japan.
The Shinobu 10 Years Old Pure Malt, which earned a Category Winner prize at the World Whisky Awards last year, offers a delicious sip of vanilla, caramel, and coffee notes.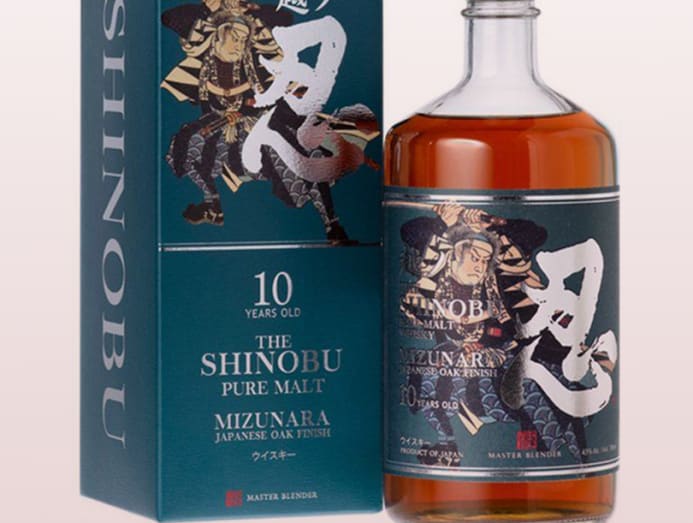 At Sake Labo, a Japanese tapas and sake joint on Stanley Street, you'd find Asakura Premium, a koji whisky which was launched in January this year by Japanese spirits producer Kyushu Spirits. The whisky is also available from Cellarbration.
To those familiar with sake, "koji whisky" sounds like a misnomer; an odd pairing of elements from two different types of spirits. Koji whisky is, in fact, a hybrid whisky. Koji is a mould or fungus used for the saccharification (conversion of starches into sugars) of grains in sake and shochu production.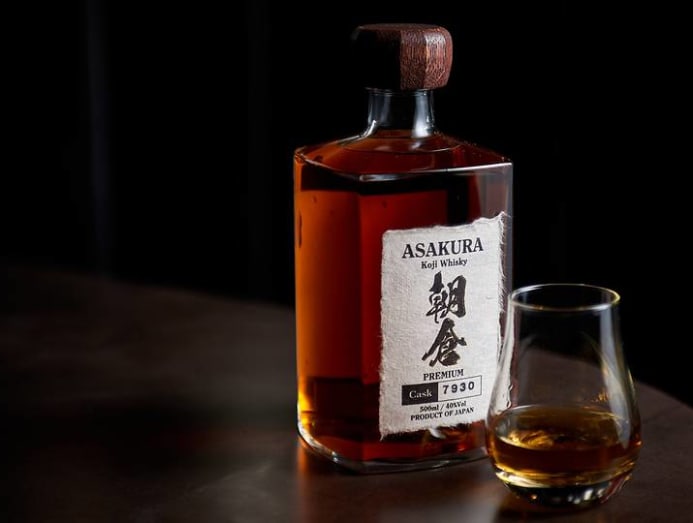 The early stages of Asakura Premium's production mirror those of shochu's: Japanese barley is inoculated with koji to start fermentation. The fermented liquid or mash is then distilled, essentially becoming an un-aged shochu.
This is where the spirit crosses genres – instead of being aged in clay or earthen jars typically used for shochu maturation, it is matured in oak sherry casks for about eight to 10 years. The koji whisky is an easy-drinking sip, offering accents of honey, caramel, and brown sugar.
"We'd like to show that besides the other great whiskies [from major distilleries], you can also find other Japanese-type whiskies from smaller producers." – Vikramm Chand
HYBRID FORMS
Kyushu Spirits' founder and managing director Vikramm Chand, who was born and raised in Japan, said that fermenting with koji, instead of malting the grains, represents "the Eastern element of our hybrid koji whisky".
You might have guessed it by now. Asakura Premium is made by a shochu producer, Shinozaki, a family-run shochu distillery located in the region of Asakura in Fukuoka Prefecture, Kyushu. The distillery, which doubles up as a sake brewery, has a history that dates back to 1820.
"Many distilleries [in Kyushu] have a lot of experimental spirits lying around. We realised they have the ability to produce something good, so why not bring them into the open? We'd like to show that besides the other great whiskies [from major distilleries], you can also find other Japanese-type whiskies from smaller producers," said Chand, who plans to introduce Kyushu Cowboy, another range of koji whiskies, to the market soon.
Two years ago, Malt & Wine Asia, a wine and spirits importer, began distributing lesser-known, award-winning Japanese whisky labels: Kura and Reki whiskies from Okinawa-based distillery Helios; Kamiki, a trio of blended whiskies from Nara; and Umiki, a blended whisky made with desalinated seawater from Osaka. The brands use imported and local whiskies for their spirits before bottling them in Japan.
Alex Yong, managing director of Malt & Wine Asia, said: "I'm an advocate for New World whisky. Do any style you want but be honest about the provenance. If you use imported whiskies, then say so. If you can blend them very well and make something nice, then kudos to you."
Some of the whisky offerings above come with distinctive Japanese cask finishes: Kura The Whisky Rum Cask Finish, a creme brulee-ish whisky finished in Japanese rum casks (Helios distillery is also a rum producer); Kamiki's Blended Malt Whisky and Intense Malt Whisky, a pair of incense-scented spirits finished in Japanese cedar casks from Nara; and Kamiki's Sakura Malt Whisky, a sakura cask-finish dram that offers a swirl of sandalwood, cherry, and floral notes.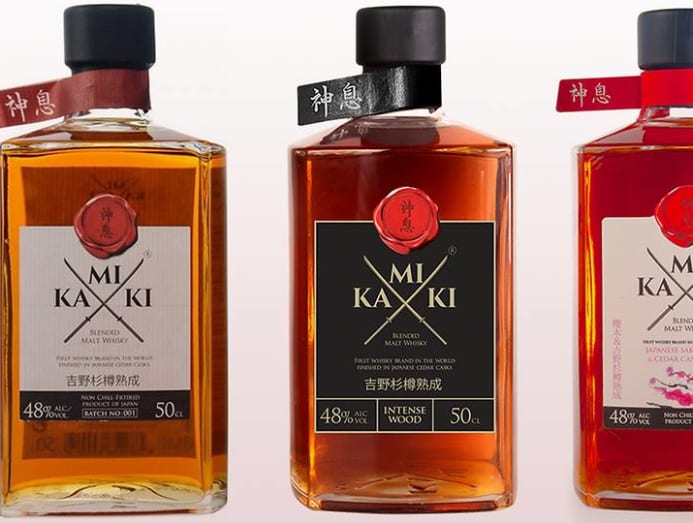 "When I was researching these whisky brands, I saw how Kamiki was dealing with cedar and sakura casks. I thought that was very interesting," said Yong. "It's something different from Mizunara oak, which was what every whisky maker seemed to be using a few years ago."
Yong added that there will always be a market for lesser-known Japanese whiskies because newer and younger drinkers are more adventurous and "don't conform to the old ways". "There are so many brands to explore," he said. "It's like golf. You don't play at the same golf course week in, week out."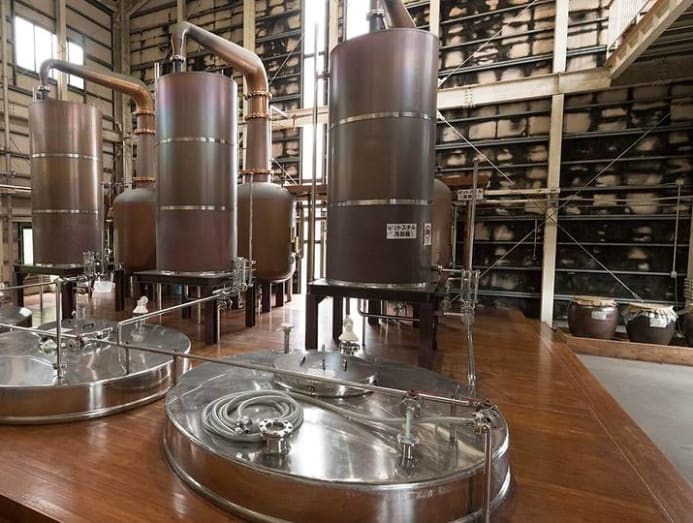 Malt & Wine Asia also carries two cask-aged awamori – an 8-year-old and a 12-year-old – from Kura. (Awamori, an Okinawan tipple, is a distilled spirit, much like shochu. While shochu is made from barley or Japanese short grain rice, awamori uses long grain indica rice. Awamori is normally aged in clay vessels, so a cask-aged awamori is quite rare.) The 12-year-old is particularly delicious; a heady potion of maple, caramel, and banana flavours.
Malt & Wine Asia's cask-aged awamori from Kura are marketed as whiskies, which may raise purists' eyebrows. The Whisky Shop also carries a similar product, the Kujira Ryukyu Single Grain Whisky, a cask-aged spirit made from indica rice.
There are semantics to be argued here. In its simplest definition, whisky is a spirit made from distilled grains. Since rice qualifies as a grain, is it a stretch to label a spirit distilled from it as a whisky?
Who calls the shots on what a Japanese whisky should be or could be? Until recently, no one.
For years, the Japanese whisky industry has had lax regulations concerning whisky production. It's an open secret that even major distilleries use imported barley or source whiskies from Scotland before blending and ageing them in Japan and selling them as Japan-made whiskies – an arrangement that is akin to the assembly of your favourite Swiss watch (do all its parts come from Switzerland?).
The absence of a minimum ageing rule means Japanese whisky producers need not be transparent about the number of years their non-aged drams have spent in oak, although some makers – when nudged – would tell you "three years", referencing the Scottish law.
All the creative freedom and supposed rule-bending that Japanese whisky makers enjoy may come to an end soon.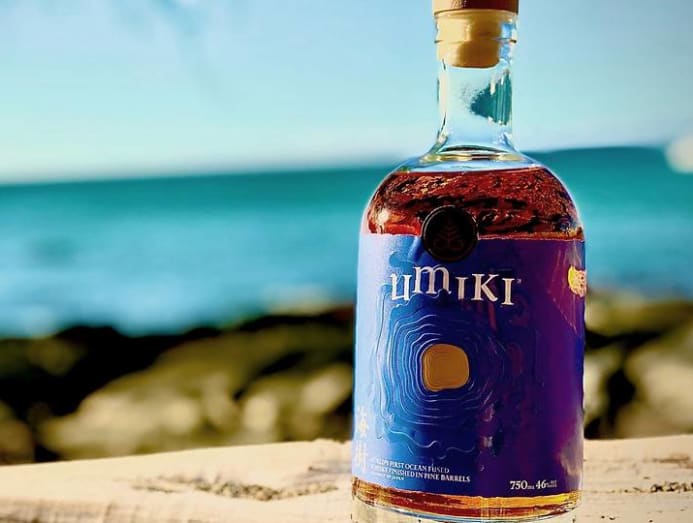 A NEW STANDARD
Last month (February 2021), the Japan Spirits and Liqueurs Makers Association (JSLMA) announced a new set of rules regarding Japanese whisky production: Raw ingredients such as malted grains, cereal grains, and water must be extracted in Japan. Malted grains must always be used. Fermentation, distillation, ageing, and bottling must also be done in Japan. The three-year minimum ageing law is also spelled out.
This means that brands like Shinobu, Kura, and Kamiki would no longer be considered Japanese whiskies under the new manifesto unless they go entirely local in their provenance and production. Even Asakura Premium, with its local barley, would fall outside of the new guidelines since the grains are not malted.
There is a catch, though. JSLMA's rules apply only to its members – big boys Suntory and Kirin are in the club – which means non-members don't have to adhere. The new rules are also not legally binding.
"We welcome the move [from JSLMA] as it finally defines what Japanese whisky is, and levels the playing field. It will benefit consumers as they can decide whether they are buying Japanese whisky or an international whisky from Japan," said Yong. "The new rules will help stamp out fake Japanese whiskies, as some brands may not even be bottled in Japan but still bear 'Japanese whisky' on their labels.
"We hope the new standards will bring about new innovation, creativity, and better quality so that we can continue to enjoy our tipples from Japan."
JSLMA has highlighted a transitional phase, stipulating that members who currently don't meet the criteria can use their existing labels until March 2024. Not everyone has the wherewithal to ferment and age their whiskies locally, let alone source local ingredients. Who knows? The new guidelines may just encourage the growth of "rebel", non-conformist Japanese whiskies from smaller producers.