Bright side of the dark: What you need to know about Blanc de Noirs champagnes
Made from black grapes, Blanc de Noirs bubblies capture the powerful side of champagne.
Few wines have a name as mysterious and poetic as champagne's Blanc de Noirs or "White of Blacks". The antonymous nouns, the tension of their contradictory nature, the metaphorical imagery of light from dark – kudos to the French, the moniker alone is clever marketing in itself.
For the uninitiated, a Blanc de Noirs is indeed a clear bubbly, its appearance hardly any different from other champagnes except rose bubblies. The "Noirs" here refer to Pinot Noir and Pinot Meunier, the red or black grapes used to make this particular style of champagne.
People unfamiliar with wine are surprised to learn that black grape varieties are involved in making what is a clear bubbly. Pinot Noir and Pinot Meunier are two of the three grape varieties – the other being Chardonnay, a white grape – used for champagne production. Most champagnes are made from a blend of the three grapes. The juice from all grapes, including black, is clear. If you macerate the juice with crushed black grapes, the colour pigments from the grape skins will darken the must, resulting in a red wine. In champagne production, this process is eschewed – the grapes are gently handled and pressed to extract a colourless (or more accurately, pale yellow) juice.
After primary fermentation in tanks, the wine undergoes a second fermentation in the bottle, which produces carbon dioxide and the wine's bubbles.
A Blanc de Noirs can be made from either a blend of Pinot Noir and Pinot Meunier grapes or one of the pair, though it is usually made from just Pinot Noir. In the champagne family, a Blanc de Noirs has something of a fraternal twin, the Blanc de Blancs, which, as you might have guessed, is made solely from Chardonnay.
Because Pinot Noir and Pinot Meunier lend "oomph" and structure to the wine, a Blanc de Noirs is generally fruitier and more powerful than a Blanc de Blancs, which is often described as elegant and floral. Some maisons in Champagne are synonymous with Blanc de Noirs. For example, Bollinger, based in the Pinot Noir territory of Ay, is known for its Vielles Vignes Francaises, a 100 per cent Pinot Noir cuvee. The maison also released two new Blanc de Noirs cuvees over the past three years – the PN and the B13.
Among wine lovers in Singapore, Blanc de Blancs wines have generally received more attention than Blanc de Noirs. Alice Wee, executive director of wine importer Wine Clique, said this is because there is more market awareness of Blanc de Blancs.
"Blanc de Blancs have a longer presence among sommeliers and oenophiles than Blanc de Noirs," said Wee. "Most junior sommeliers are exposed to more Blanc de Blancs than Blanc de Noirs, and thus more likely to remember them and promote them more efficiently than Blanc de Noirs."
But the Dark Side may be gaining traction. Mason Ng, wine director of Park90 wine bar, noticed that "more people are looking for Blanc de Noirs recently". "I think a well-made Blanc de Noirs offers more depth and texture [than a Blanc de Blancs]; a profile I very much enjoy in my champagnes," said Ng, adding that he would pair it with seafood with a strong sauce or grilled and smoked dishes. "Smoked dishes, with their sweet and savoury profile from the charcoal, complement nicely with Blanc de Noirs."
Vincent Tan, wine director of Odette, said a Blanc de Blancs probably fulfils the "typical interpretation of a celebratory toast" while a Blanc de Noirs has more to offer as a food-pairing bubbly. "I like [pairing] Blanc de Noirs with tomato-based dishes – the wines bring a touch of tannin structure and berry and spice notes, which go very well alongside such dishes," he said.
Wine Clique's Wee added that a young Blanc de Noirs tends to have a drier mouthfeel, which attracts more sophisticated palates. "When aged, the dark fruit [in a Blanc de Noirs] becomes more evident on the mid-palate and the wine takes on extra layers with notes of cocoa and prune," she said.
Here are five Blanc de Noirs for your next party.
KRUG, CLOS D'AMBONNAY 2006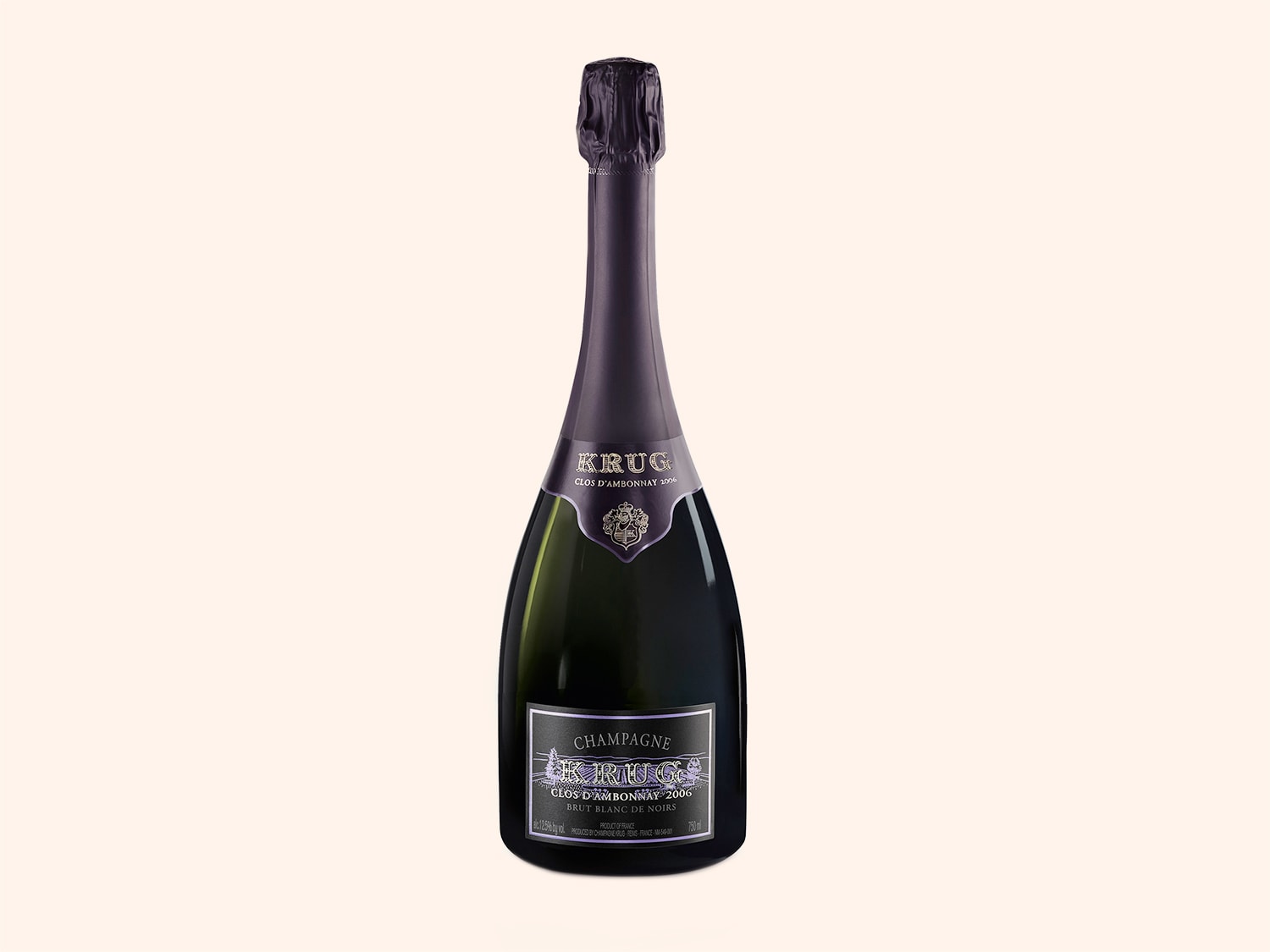 Ever since its first release in 1995, Krug's Clos D'Ambonnay, whose fruit is harvested from a small 0.68-hectare plot of Pinot Noir, has become a fan favourite. The 2006 is only the sixth vintage of this particular cuvee, with only 4,514 bottles available. Expect the bubbly to have aromas of candied apple and orange peel, and notes of almonds, citrus, dates and toast bread.
Price upon request. Visit krug.com
BOLLINGER, VIEILLES VIGNES FRANCAISES 2013
Arguably Bollinger's most famous cuvee, the Vieilles Vignes Francaises is sourced from the maison's oldest Pinot Noir vines. According to Bollinger, despite a wet spring and a searing summer with the strongest sunshine ever recorded in Champagne, 2013 offered a harvest of exceptional quality. The deep golden bubbly offers a lovely bouquet of lemon peel, hazelnuts and sweet spices, followed by a fruity, robust flavour profile.
Price upon request, from Enoteca 
BILLECART-SALMON, CLOS SAINT-HILARIE 2006
Billecart-Salmon's Clos Saint-Hilarie hails from its much cherished one-hectare plot of Pinot Noir vines that were first planted in 1964. Named after the patron saint of Mareuil-sur-Ay, the Clos Saint-Hilarie is vinified in oak casks before being aged in the cellar for 13 years. There's much to savour in the 2006 vintage: An inviting scent of toast bread and pepper paves the way for notes of citrus, candied fruit, and peaches. The rich texture carries a chalky, minerally character that enhances its long finish.
S$660, from Angra Wine & Spirit
CHAMPAGNE DEVAUX, BLANC DE NOIRS NV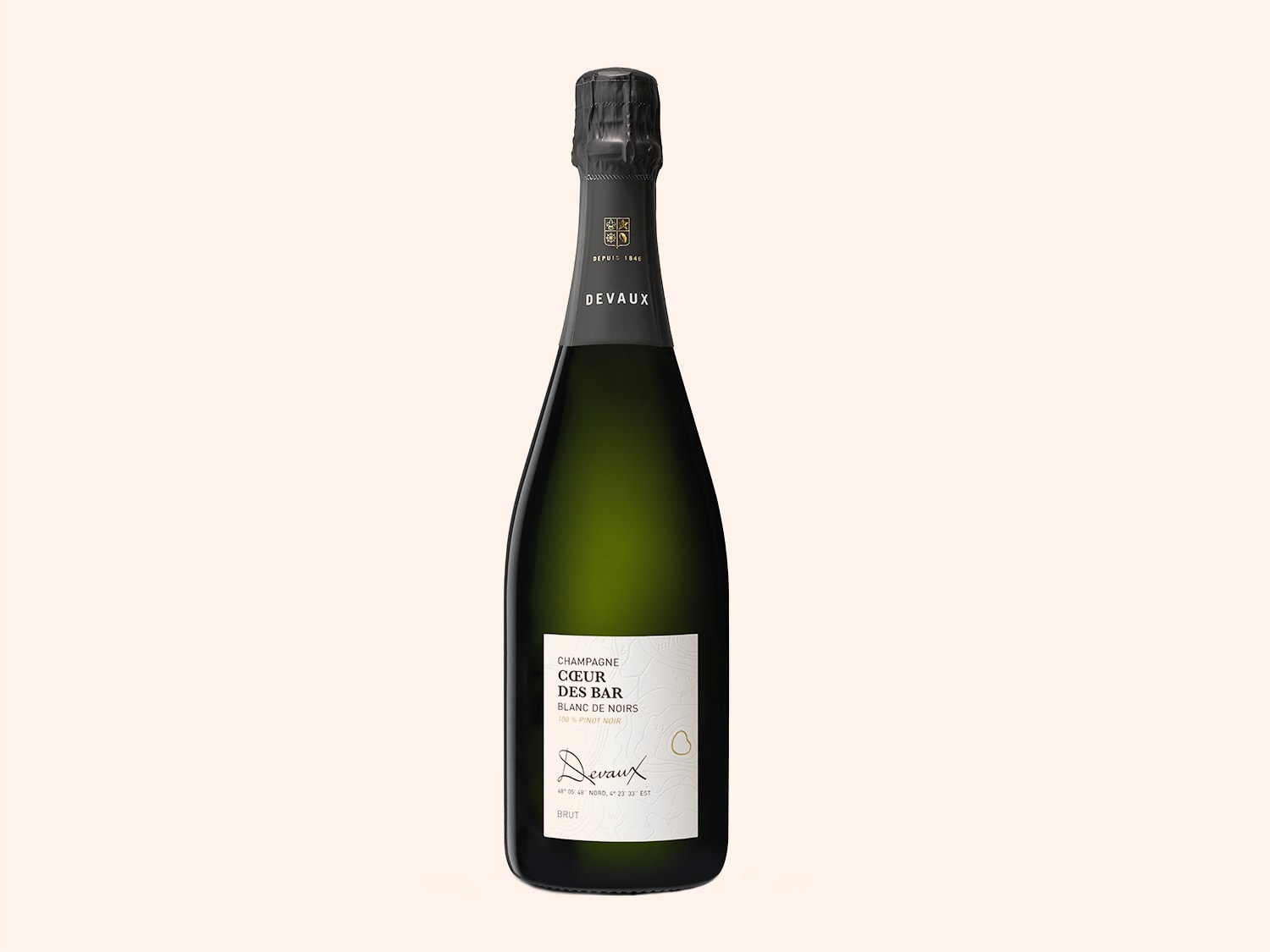 Champagne Devaux is based in the Cotes de Bar, a region where Pinot Noir reigns among the plantings. The Blanc de Noirs is a non-vintage (a blend of vintages from several years) and made only from Pinot Noir. This is a delicious, well-balanced Blanc de Noirs that would please both beginners and oenophiles, thanks to its gentle creamy notes and light touches of grapefruit and cookies.
S$100, from yourwinefix
PHILIPPONNAT CHAMPAGNE, BLANC DE NOIRS EXTRA BRUT 2016
With a history that dates back to 1522, the Ay-based Philipponnat is one of the oldest maisons in Champagne. The Blanc de Noirs 2016, a 100 percent Pinot Noir bubbly, is made from first press juice from Premier and Grand Cru vineyards in Verzy and Mareuil-sur-Ay. Expect a robust Blanc de Noirs, with tropical fruit notes and a fresh, minty finish. Pair it with terrines and foie gras.
S$168, from Cellarmaster Wines