Havelock Road gourmet grocer Bootle's is closing down
After less than a year of operations, Bootle's, known for its organic and sustainably-sourced produce, is set to close, the grocery store revealed on its social media pages.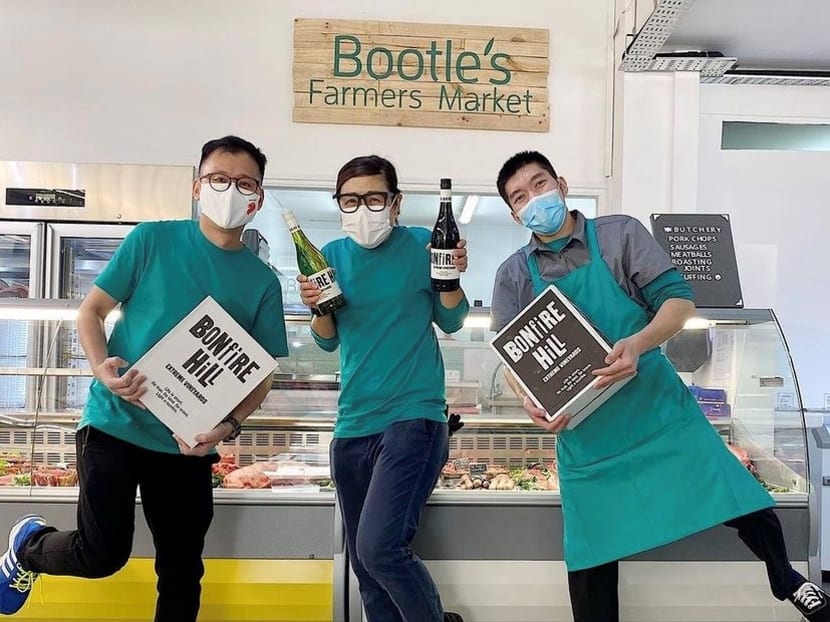 When gourmet grocer Bootle's first opened in Singapore in October 2020, it quickly became popular among foodies looking for sustainable, ethically sourced produce.
Headed by UK native Ben Scott and co-founded by a group of eco-conscious individuals, Bootle's mission was to change the way we shop for farm produce.
However, after slightly less than a year in operation, Bootle's will now be shutting down, the store revealed on its social media pages.
Bootle's was known for stocking a wide variety of fresh vegetables, fruits and meat. These include heirloom tomatoes, salmon from the Faroe Islands, organic hass avocados, free range pork, grass-fed beef and more.
Bootle's also has its own kitchen that cooks up items such as smoked salmon, muffins, cakes, dips and pizzas, and an in-store farm growing its own organic micro-greens.
The online store is already closed but its outlet at 733 Havelock Road is still open from 10am to 6pm. The store is currently holding a clearance sale, with free-range beef going at 20 per cent off, Meredith Marinated Goats Cheese going for S$8, wines from S$15 and more. Its last day of operation is Sep 26.
The company is also selling off all its equipment, Bootle's wrote in an Instagram post.
Responding to queries by CNA Luxury, co-founder Ben Scott cited rising costs as the reason behind Bootle's closure. "The business has become a boutique grocer and this has the same cost model as any other boutique business. Continuing this would mean Bootle's becoming the same as every other boutique store – expensive," he said. 
The core purpose of the business was to "bring prices down", Scott explained. "Food is absurdly priced here and I'm not going to fail my customers...by sticking to something that does not work."
Several customers expressed their shock and sadness at the store's closure on Bootle's Instagram page. "Thank you for being our favourite local store. No one sells fresh salmon, pork, ugly tomatoes and lovely wine like you do," wrote one comment.
"Very sorry to see Bootle's go – you've brought us great joy and sustenance during the pandemic," wrote another.
Others called for Bootle's to reopen in other locations in Singapore.   
However, Scott wrote in a Facebook comment that Bootle's "has no plans to reopen as yet". "I will be working on something, but it will be in a different form," he wrote.
He will now be taking this time to "step back, reflect and learn, then redesign to see how I can achieve my goals and help Singaporeans live better and healthier lives," he told CNA Luxury. "This has become a conviction and the demand is there, so we are far from the final curtain."