The world's foremost expert on Bordeaux wines offers her advice on buying, drinking and investing
After her decades-long stint with the respected wine publication Decanter, Jane Anson is striking out on her own with a new website. CNA Luxury recently met up with her in Singapore.
For the last 20 years, Jane Anson has informed the opinions of Bordeaux wine lovers through her in-depth coverage in Decanter magazine, the world's most respected wine publication. Her honest, independent reviews and granular knowledge of producers across all classifications in Bordeaux stand unrivalled in the wine world.
A journalist by training, Anson fell into wine quite organically. In her early work years, in the 1990s, she lived in Hong Kong, where she became curious about wine and covered some wine stories. "I wasn't somebody who grew up drinking first growths. I came to wine through just being interested. When I arrived in Bordeaux, I did the same thing. I wanted to understand how it worked."
Her move to Bordeaux, France, in 2003 was meant to be "for a few years," she told CNA Luxury. Today, she is well-settled into life there with her husband Francis and two daughters.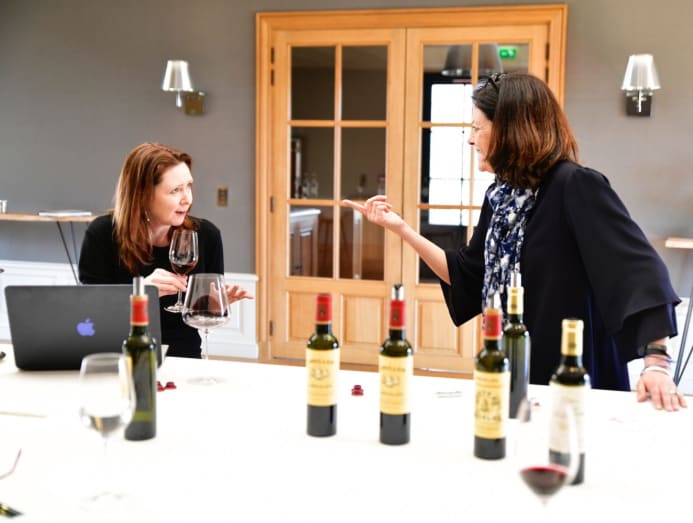 Being on the ground of the world's most admired wine region has given her unfettered access to the closed world of chateaux and classed growths.
"I learned about wine with the Bordelais and not so much from the big figures from abroad," she added, referring to the industry stalwart like Hugh Johnson and Michael Broadbent, the prominent writers of the day.
Just as well, she shared how she wasn't part of the Decanter tasting team during the first few years with the magazine.
"I had about five or six years where I was just studying about Bordeaux and getting to know it and tasting with people like Jean Claude Berrouet, who is an ex-winemaker for Petrus. He was a brilliant taster but also a very down to earth."
From 2017, Anson was nominated Decanter's sole reviewer, taster, and writer for Bordeaux.
Her body of works also includes four books. The first, Bordeaux Legends, explores the unknown facets of the iconic first growth chateaux, and her latest launch, Inside Bordeaux, deciphers the elusive concept of Bordeaux terroir. It is touted as the definitive guide to the region.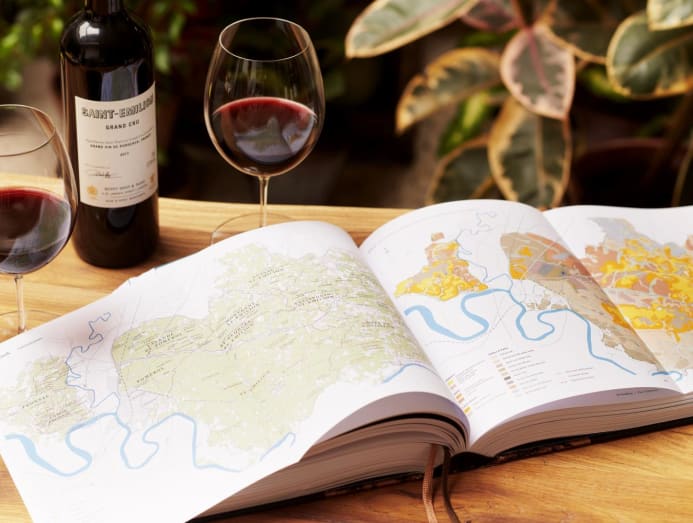 Part of Anson's appeal and success lies in three things: A deep knowledge of the region; an insatiable curiosity that compels her to find interesting and engaging ways to tell the story of the Bordelaise; and a warm, conversational, and unassuming style of writing. She speaks to the masses as fluently as she does to the fine wine connoisseur.
We recently caught up with Anson in Singapore, where she was presenting a series of masterclasses for the recently opened 67 Pall Mall. Our choice of beverage was not wine but peppermint tea, as we delved into her latest project, the first-ever Bordeaux based website, janeanson.com.
JANE, CONGRATULATIONS ON THE NEW SITE. YOU'VE LEFT A COVETED ROLE WITH DECANTER. WHAT WAS THE MOTIVATION BEHIND YOUR MOVE?
I wanted to be more in control of what I was doing, so launching my own site seemed like the most natural thing. I felt I had something to offer that wasn't out there. There are six to seven websites on Burgundy but there wasn't one for Bordeaux.
My website is dedicated to Bordeaux, but it's not just about tasting notes. What I'm trying to do is to think about how we approach wine and to widen the conversation.
WHAT CAN WE EXPECT FROM JANEANSON.COM?
If you drink, collect, buy, sell, or just want to learn about Bordeaux, I hope the site will make that an enjoyable process! It works as a companion to the Inside Bordeaux book to give an evolving and up-to-date picture and lots of specific tasting notes of chateaux verticals and bigger tastings such as En Primeur and In Bottle reports. I use different content formats- articles, podcasts, 67 Pall Mall TV and videos.
It also covers the great Bordeaux blends of the world and the iconic wines that are sold through the Place de Bordeaux.
The site also offers members two real-world benefits. First, access to the Connoisseur Week for a true behind-the-scenes visit to Bordeaux with the top estates with me and Sarah Kemp, the ex-publisher of Decanter magazine.
Also, I am offering young sommeliers and wine merchants' access to the Mentor Week programme in September every year [where successful applicants get an all-expenses paid educational week with Anson in Bordeaux].
BORDEAUX IS EVOLVING IN RESPONSE TO CLIMATE CHANGE. WHAT WOULD YOU SAY ARE THE KEY EMERGING TRENDS FACING THE REGION TODAY?
I think satellite towns are an interesting area that will become more and more important with climate change over the next decade. We will start to see more exciting names emerging from Fronsac, St Estephe, Lalande de Pomerol (particularly the Neac commune) and the satellites of St Emillion, as these areas that previously had somewhat rustic tannins benefit from their cooler soils.
Other trends include several estates, such as Chateau le Puy and Chateau du Champs des Treilles, leaving the AOC system [the Appelation d'Origine Controlee standards for French wines] as Vin de France to allow themselves more freedom. And, of course, the trend towards organic and biodynamic wines.
WE ARE FACING AN UNFORTUNATE OCCURRENCE IN THE WORLD – THE UKRAINE WAR. DOES THAT IMPACT THE DEMAND AND SUPPLY FOR BORDEAUX WINES?
We are going to see a general weakening of demand if sanctions, energy prices and interest rate rises begin to bite in different markets. At the same time, the fine wine market has often proven to be resistant in times of turmoil, so nothing is certain!
SINCE WE ARE IN ASIA, HAVE YOU NOTICED ANY DIFFERENCE BETWEEN ASIAN AND GLOBAL DEMANDS?
Bordeaux has long found the market in Asia to be extremely dynamic. Even in 2021, the top export market was China (including Macao and Hong Kong), with exports up 10 per cent compared to 2020 in volume, and up 16 per cent in value, to €616 million (S$916 million).
A question mark hangs over Hong Kong right now, certainly as a route into mainland China, but all the markets in Asia remain extremely key for Bordeaux.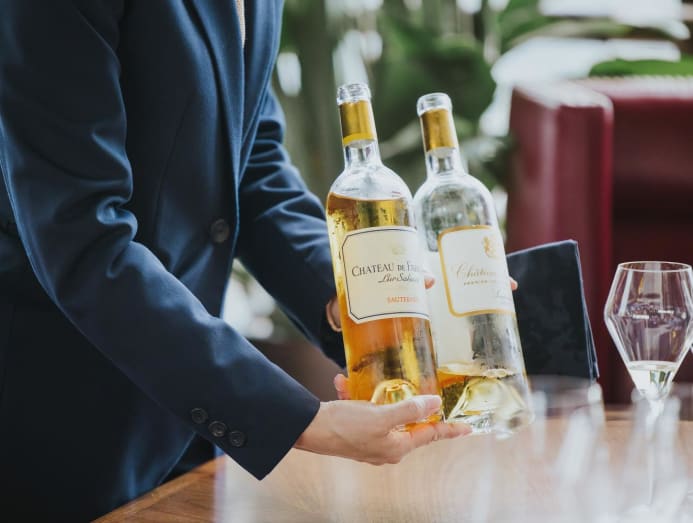 WE'LL BE REMISS IF WE DON'T ASK FOR YOUR ADVICE ON BUYING AND INVESTING IN BORDEAUX.
Certain things will always be true – invest in the best names and in rarities.
But the best vintages do not always give the most secure ROI. If you look at Bordeaux wines from the 1990 decade, the two vintages to have seen the biggest average price rises over the past 20 years (2002 to 2021) are 1994 and 1997, up 472 per cent and 465 per cent, respectively.
In comparison, the 1990, which was given the biggest critical reception, has risen "only" 245 per cent– for the usual reason that the prices started out higher.
WHICH VINTAGES ARE YOU DRINKING RIGHT NOW, AND WHICH ONES ARE YOUR ABSOLUTE FAVOURITE? 
1996, particularly in Pauillac, is in such a sweet spot right now for the top wines. The 2009s also are tasting great if you prefer or only have access to younger vintages; they are welcoming and delicious! Probably my favourite ever vintage is 2005, but many are still proving to be stubborn. 
LASTLY, WE UNDERSTAND THIS IS YOUR FIRST VISIT TO SINGAPORE. HAVE YOU HAD A CHANCE TO EXPLORE THE ISLAND?
Yes, I've been to the Botanical Gardens, walked along Robertson Quay and Chinatown. Also, I tried the carrot cake. I don't know why it's carrot cake, but it was very good.
SO WHICH WINE DID YOU PAIR IT WITH?
We went local and tried Tiger beer.
For more details on Jane Anson's new website go here.