Michelin-starred Italian chef to serve restaurant-quality pasta at a Chinatown hawker stall to thank Singapore
From Aug 17, former Braci chef Mirko Febbrile is teaming up with chef-turned-hawker Clarence Chooi to serve handmade pastas and fresh burrata soft serve for under S$10.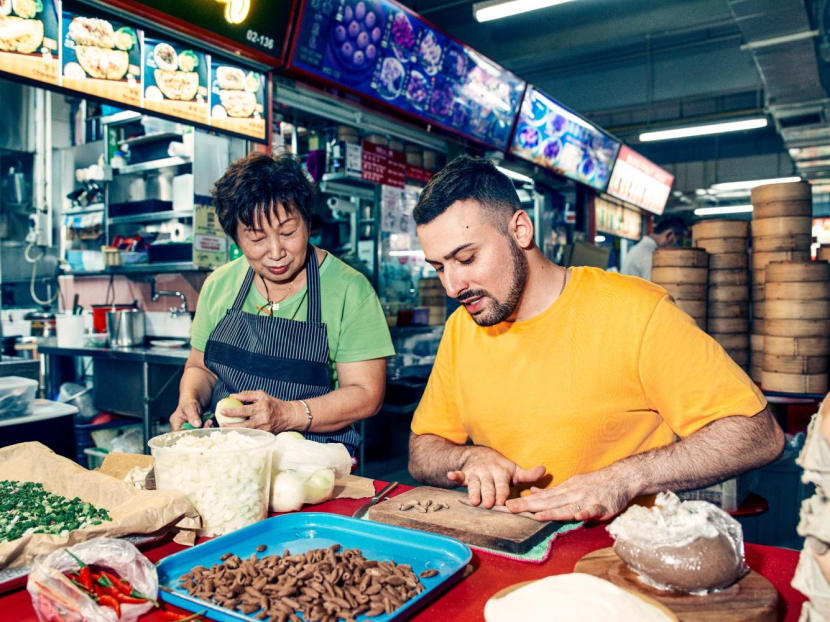 Starting a new restaurant can be a lengthy affair. You might find yourself waiting for the perfect space to come along, or for the relevant permits to come through. What to do while waiting for the pieces to fall steadily into place?
In Italian chef Mirko Febbrile's case, you use some of that time to bring a taste of Italy to a Chinatown hawker stall for a month-long pop-up.
The former chef de cuisine of Italian restaurant Braci, under whose helm it earned a Michelin star, joined the Lo & Behold Group in September 2021. Plans are underway for two restaurants to come under his lead, but until that happens, Febbrile keeps busy laying the foundations of his new establishments which he says are grounded in "inclusivity and authenticity". It is a philosophy inspired by his native Puglia and by the openness and generosity that Singapore has shown him.
ALMOST SINGAPOREAN, LAH
Febbrile arrived in Singapore seven years ago to work for Il Lido Restaurants & Bars. Today, anyone who has met the 31-year-old would agree that he is as Singaporean as he is Italian. He speaks English with distinct Singlish inflections, prefacing sentences with "aiyo" and ending them with "lah", "ah" and "lor".
"Eh, so sweaty then come into air-con sure sick, leh," he once said to me as we entered a mall after a sweltering morning's hike on Bukit Timah Hill. Hearing such perfectly formed Singlish sentences spoken in an Italian accent never fails to crack me up.
"I did learn to speak English when I started working in Singapore with other Singaporeans and Malaysians in the kitchen," he told me laughingly.
Although his upcoming eateries will be more upscale affairs, this hawker pop-up will be a way for Febbrile to showcase who he is, stripped of the bells and whistles of a restaurant. "In the sense that you see the chef, not just in the environment that he works in or the fine food that he serves, but just as someone who likes to bring people together," he explained.
To that end, the dining public will be able to taste handmade pastas and dessert made using premium Italian ingredients for as little as S$5 for a burrata soft serve ice cream with tomato and strawberry compote, and S$7 for linguine al pesto. Also on the menu are ricotta and tomato cavatelli (S$8), rigatoni carbonara (S$9) and pappardelle oxtail ragu (S$10).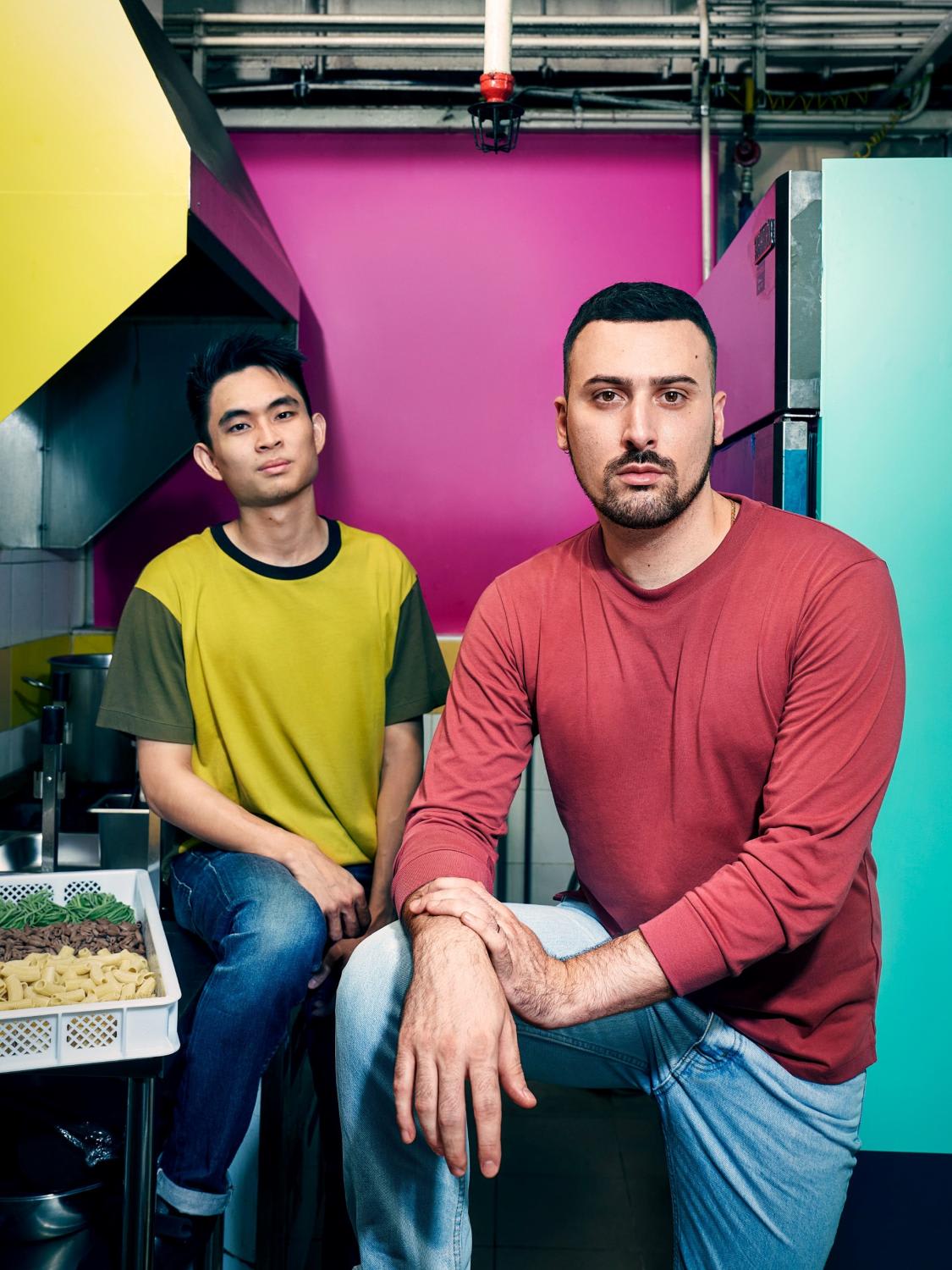 "Everything will be made as if I am doing it in a restaurant. We want to make quality Italian pasta affordable for all to enjoy. It's about making it work and sharing this experience with everyone," he said.
THIS IS HOME, TRULY
Febbrile will take over Nudedles.4, a hawker stall that serves pasta dishes owned and run by chef Clarence Chooi, who cut his teeth in the Michelin-starred kitchens of Jaan and the now-defunct Joel Robuchon.
For Chooi, the pop-up is an opportunity to gain insight into Febbrile's native cuisine while receiving wider opportunities like strategic marketing planning and operational advice from The Lo & Behold team. "I want to be able to give something back to Clarence," said Febbrile.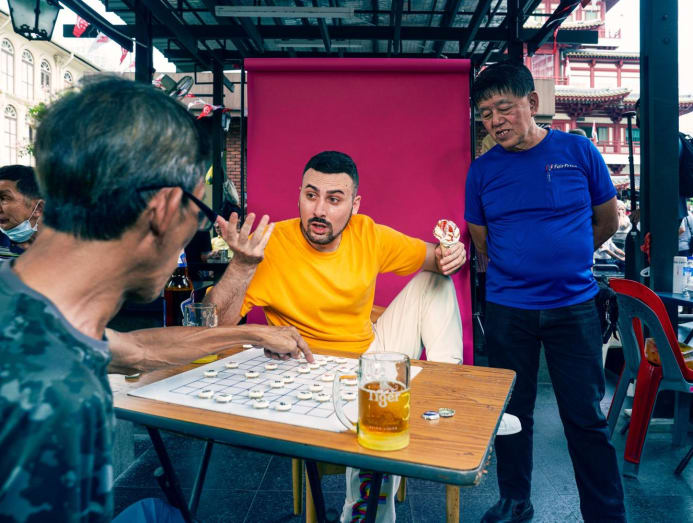 "I've known Clarence for some time and I really respect the passion of younger hawkers like him. There are so many avenues for him to continue pursuing his culinary career, but he chose to be devoted to keeping hawker culture alive… So we will make pasta by hand together without changing the essence of what Clarence has already been doing. This is so that people can witness the craftsmanship behind the food.
"And it's important for me to state that I don't want people to think Italian food must be eaten in a fancy place. It is still simple, comforting food, that's full of beauty and love. I think it's important to let everyone have a chance to try it without having to spend a fortune on it. And this is just one way for me to say thank you to Singapore for being so welcoming to me for the last seven years.
"To me, this is home."
Febbrile's hawker pop-up runs from Aug 17 to Sep 17, from 11am until sold out at #02-34 Chinatown Complex, 335 Smith Street.