Get a taste of Brad Pitt and Angelina Jolie's champagne right here in Singapore
The exclusive rose champagne, with only 20,000 bottles produced, is now available at Japanese sushi restaurant Sushi Kou and wine bar Park90.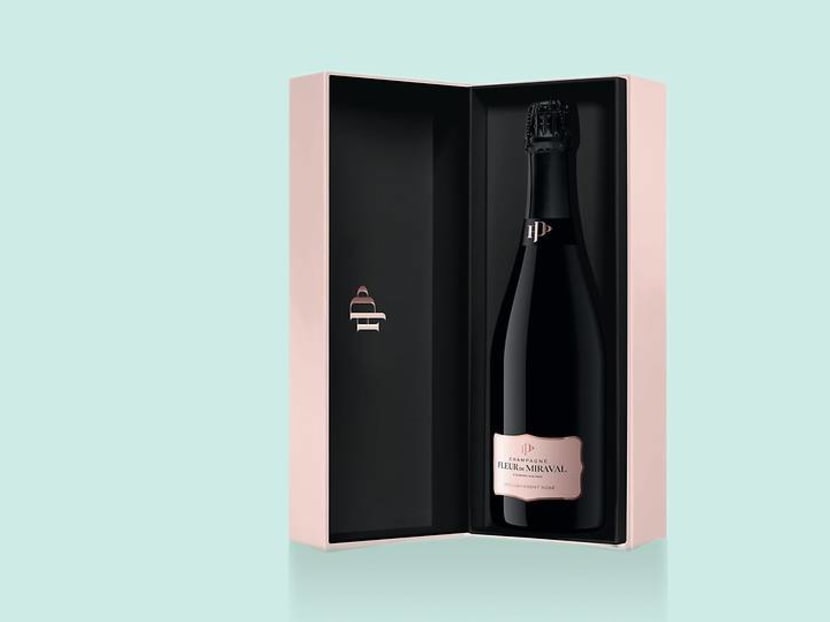 Celebrity wines are aplenty on the market, but they're rarely available in Singapore. The next time you're dining out at Sushi Kou, or sipping on wine at Park90, be sure to order Fleur de Miraval, the exclusive rose champagne created by former celebrity couple Brad Pitt and Angelina Jolie.
Pitt and Jolie, together with the Perrin winemaking family, helm popular rose brand Miraval. On October 15, they launched Fleur de Miraval, the only champagne house devoted to making rose champagne.

Only 20,000 first edition bottles of the rose champagne has been produced. It is now available in Singapore, featuring on the menu at Sushi Kou, located at Holiday Inn Orchard, and Park90, located at Regent Singapore.
Fleur de Miraval rose is a blend of 75 per cent Chardonnay and 25 per cent Pinot Noir, aged in a cellar for three years before release. It was made using the old-world saignee method, which bleeds off a portion of the pressed juice after it's been in contact with the skins and seeds. This gives the rose champagne an aromatic profile.
For those who'd like to purchase a bottle, Fleur de Miraval is also retailing at Grand Cru, Wine Concierge at The Fullerton Hotel Singapore. Limited bottles are available, priced at S$514 nett, inclusive of a gift box.