Will British Airways' new business class seats restore its luxury credentials?
The backward-facing seats have gone. The configuration is one-two-one. Everything will feel a little less cosy, which, to most, will be a relief.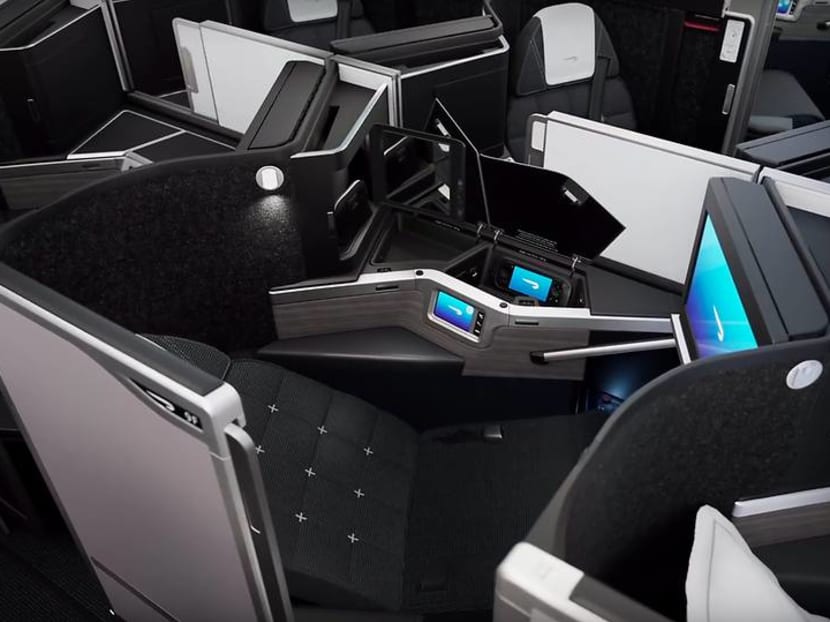 When, in 1999, British Airways (BA) showed me the mock-ups of its new flatbed business class seats, the idea was considered so high-class that my write-up appeared in How To Spend It magazine (my first and only appearance in the FT's style bible).
BA had other ideas that seemed wildly futuristic back then. It was going to provide personalised jet-lag advice to its high-paying customers. They would tap their details into a palm-held computer that would give them a sleeping, diet and exercise programme in the days leading up to their flights. The airline was even trying out electronic books. "It's a novel-book size with a screen," a BA tech guru told me. Imagine.
What was once innovative becomes ordinary very quickly, and BA's previously pioneering offerings have been looking tired for a while. Many other airlines' business class sections have for years outclassed BA's. Particular scorn has been directed at BA's one forward-facing, one backward-facing seat-pairs which, crammed into the cabin, mean that window-side travellers have to step over fellow-passengers' outstretched legs to get to the toilets.
BA's outmoded business class seats are of a piece with its current positioning, perceived by many travellers as slightly ahead of EasyJet and Ryanair and miles behind Emirates and Singapore Airlines. BA has promised a refresh, with new planes and fittings, and recently the airline once again showed off new business class seats.
How do they look? Pretty good. The backward-facing seats have gone. The configuration is one-two-one: A lone window seat on either side of the plane, with immediate aisle access, and two seats in the middle.
The seat material, a dark wool blend with white stitching, looks classy and feels comfortable. The seat stretches flat to reach a footrest that is fixed rather than having to be lowered. Passengers will be allowed to store shoes, or anything else, beneath the footrests during take-off and landing, rather than having to clear the floor.
There are several small storage spaces, one with USB and universal plug sockets, another that swings open to provide a seat-level mirror. The lighting and seat-pitch controls, on a small-screen panel, look easier to manage than the old set-up.
The 18.5-inch video screen is fixed facing the seat, so that it doesn't have to be swung open and closed. This means passengers can watch films from boarding to alighting, without having to fold the screen away. The dining tray is stowed beneath the screen and slides out easily to lap level for eating and drinking.
BA seems proudest of the doors that can be closed to seal off each business class seat. This is not a new idea – Qatar Airways and Delta Air Lines have doors too – but they add some privacy.
The dividing partitions between the two middle seats are also an improvement. They look more solid than the old ones and, best of all, do not have to be lowered during take-off and landing. If two people are travelling together, they can still see each other when the partition is down, although they will feel less cosy than in the old BA business class. But then everything will feel a little less cosy, which, to most, will be a relief.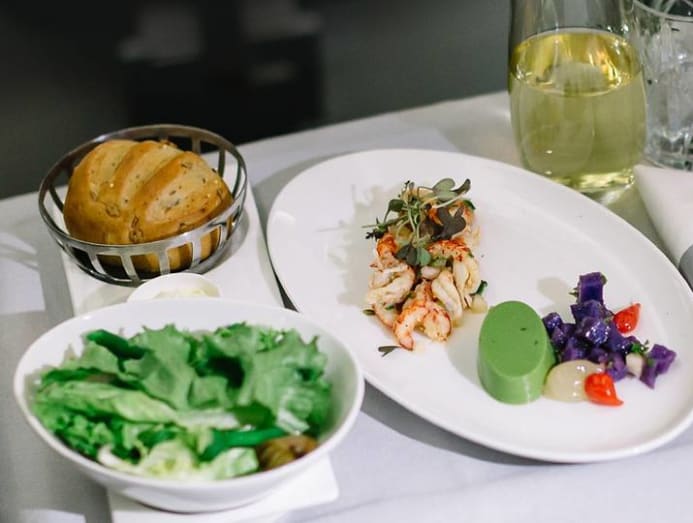 The new set-up will appear on four new Airbus A350s that BA will receive this year. The airline will also begin retrofitting its Boeing 777s and 787s. (Its 747s are being phased out.) One BA A350 has been making flights from London to Madrid since August 5, and the new seats will make their long-haul debut to Dubai in September.
Will the seats return BA to being the world's favourite airline? Probably not. But at least the one-time pioneer will look less of a laggard.
By Michael Skapinker © 2019 The Financial Times