Raising spirits: How this 'ghost' distillery in Scotland came back to life
After being closed for 37 years, the cult Brora distillery, located in the Scottish Highlands, is getting a new lease of life come September.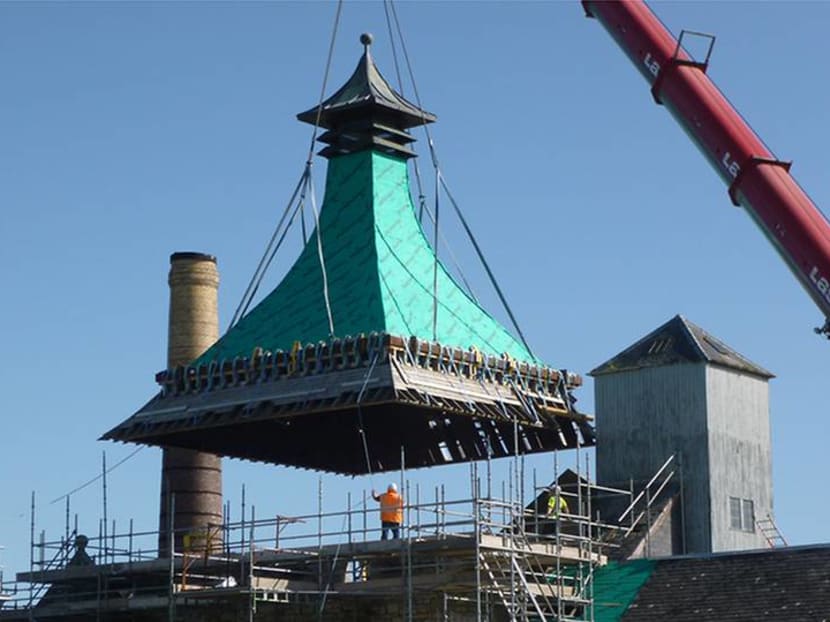 Comeback tales aren't just the stuff of Hollywood flicks. In the Scotch industry, a long-dead whisky distillery is about to be resurrected: Brora, a shuttered or ghost distillery in the Scottish Highlands, is set to reopen this September. Its stills will start firing up again, its vats groaning once more.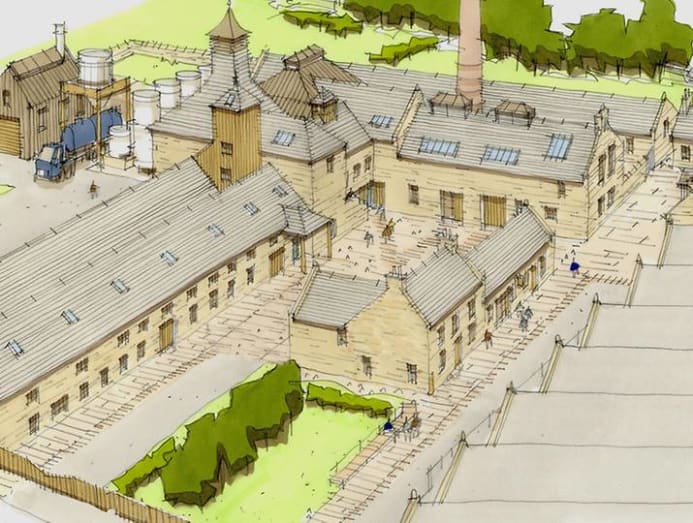 The reopening is an event that is eagerly anticipated by fans ever since Diageo – the beverage giant that acquired Brora in 1997 – announced in October 2017 that it would be bringing the distillery back to life.
Built in 1819 (and known as Clynelish until 1968), Brora was known for producing peated whiskies to supply to blenders in the 1970s and 1980s. The subsequent 'whisky loch', a crisis brought by economic doldrums and excess whisky inventories, spurred the closure of many distilleries – Brora shut its doors in 1983.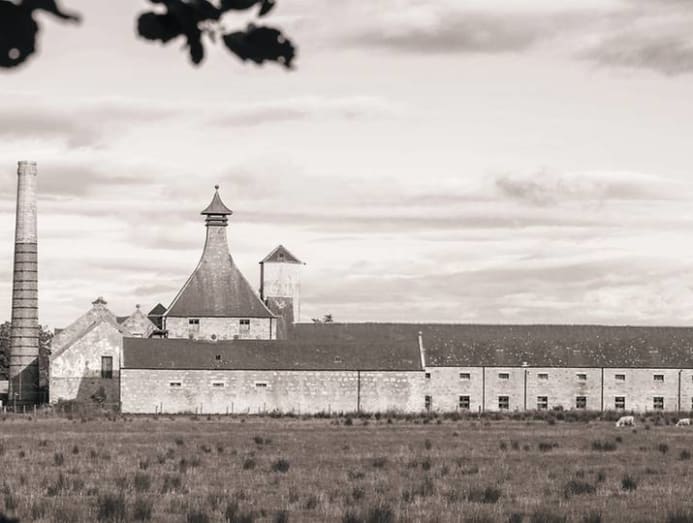 In 2002, Diageo launched a Special Release bottling, a 30 Year Old from Brora's old stock, marking the start of an annual tradition. The Special Releases have since been highly sought after by whisky aficionados; a following that has contributed to the cult of Brora and, ultimately, Diageo's decision to reopen the shuttered distillery.
Brora isn't the only ghost distillery to be revived – Port Ellen, another Diageo acquisition, is slated for a 2022 reopening. Diageo has spared no expense, investing £35 million (S$62 million) in the restoration of these distilleries.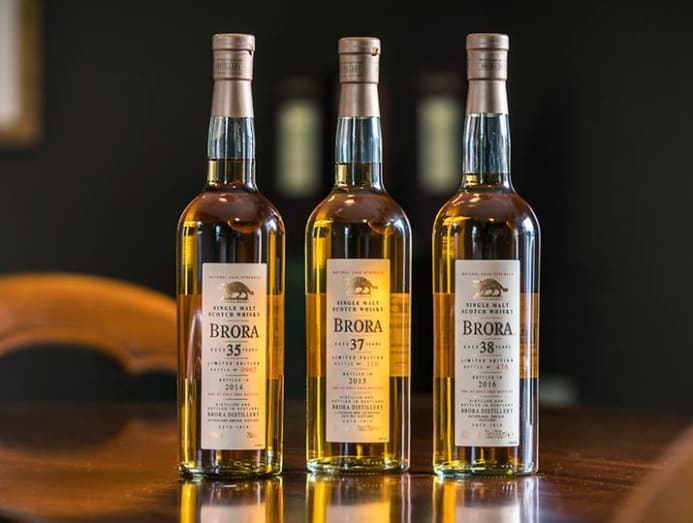 Given the age of the Brora distillery, a comprehensive survey was carried out on the building to identity areas that needed work. Sections that needed repair were dismantled and rebuilt. The distillery's iconic pagoda roof was also removed and restored by the engineering team before being reinstalled.
The distillery's original copper pot stills have also been refurbished by Diageo's coppersmiths at Abercrombie. The refurbished stills will produce around 800,000 litres of whisky per year; a volume that pays homage to the distillery's small-batch production of the past.
"The Diageo archive holds comprehensive and historic information on the previous distillation regimes of Brora, which have been used to guide our work in the new distillery," said Stewart Bowman, the distillery manager overseeing Brora's revival. Bowman himself is also a native of Brora, the village from which the distillery took its name.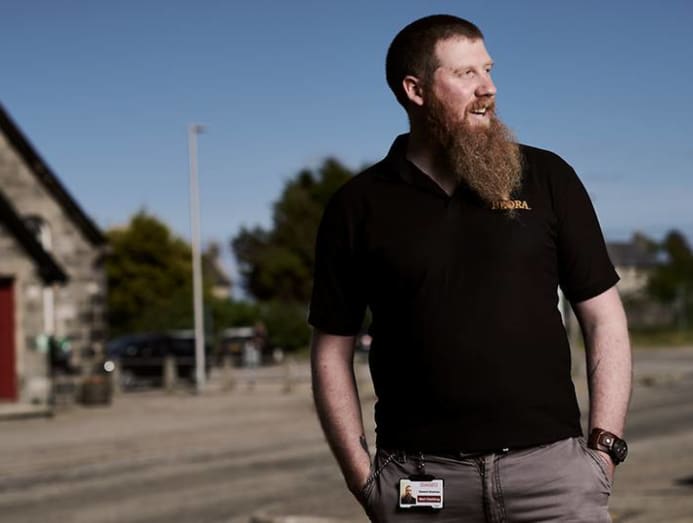 "We do also recognise that technology has moved on and where appropriate, we will use innovation to ensure we have the most energy-efficient and consistent quality production possible, while still honouring the artistry of age old craftsmanship [that's been] passed down through the last two centuries."
As in the original distillery, a seawater cooling system will channel cooling water to the condenser, with greater efficiency than its predecessor. Spent lees will be disposed of to the sea through an existing effluent line to a long sea outfall, and solid by-products will be sold as animal feed.
"We spent a lot of time looking through old production records and speaking to former distillery workers to bring the iconic malt whisky back to life," said Bowman.
Diageo, however, is mum about whether Brora will continue to roll out its coveted Special Releases after the new distillery opens its doors. "We are always asked this question, to which the answer is: We are not saying how much stock we have left, or when the last bottles [from old stock] will be released," said Bowman.
The first Brora to be released from the reopened distillery will be a 12 Year Old – subsequent releases will be older expressions. The folks at Diageo remain coy about the style of the new 12 Year Old, noting that they will "produce whisky that will match the character and quality of its illustrious predecessors".
But there are clues. Diageo mentioned in its media release that the new distillery will most likely get its malt from the maltings at Glen Ord distillery, which already makes peated malt for Talisker and thus "has the capability to make peated malt for Brora". We'd wager that the 12 Year Old will be peaty but with a slightly toned down smokiness to appeal to a wider range of drinkers.
Bowman acknowledges that they may need to "wait over a decade before we can see how close the new whiskies are to the ones sitting in our warehouses today". He added, "But that is part of the joyful experience of making Scotch whisky."
"We spent a lot of time looking through old production records and speaking to former distillery workers to bring the iconic malt whisky back to life." – Stewart Bowman