From rags to riches: How Brunello di Montalcino came to rule the world of wine
The producers of Tuscany's much-loved wine continue to emphasise what makes it different from Chianti.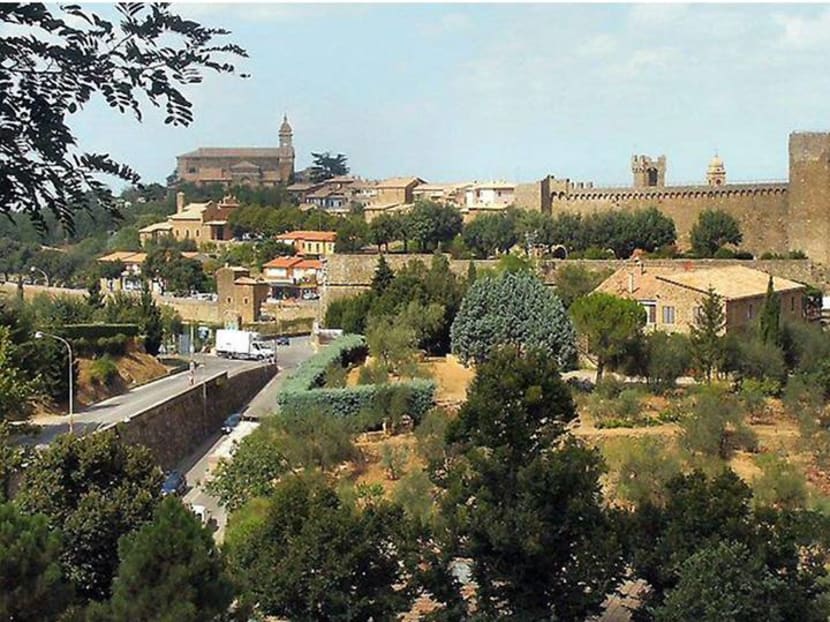 The medieval Tuscan hilltop town of Montalcino is skirted with vineyards and forest, tumbling away in every direction: A picture of perennial aristocratic ease. But it's an illusion.
"When my father came here in 1974, it was one of the poorest municipalities in Italy," remembered Count Francesco Marone Cinzano, owner of the Col d'Orcia estate. "We were living in misery," Alessandro Pierangioli confirmed. "Now we are lords."
His family had been sharecroppers and winery workers for Biondi-Santi for generations; he now has a wine shop and a chauffeuring business, and his wife a gelateria. In winter, mists fill the valleys, leaving the town bathing in a downy white sea – "like an island of happiness," said Pierangioli.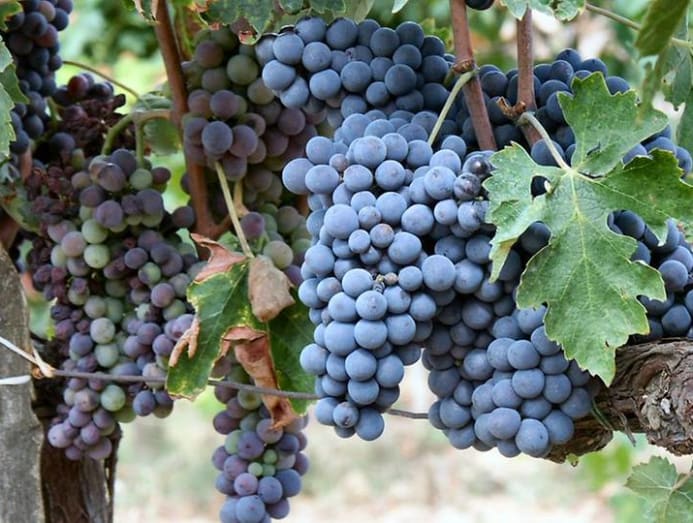 That's what wine can do, under the right circumstances. It was 19th-century wine pioneers, such as Clemente Santi, Count Tito Costanti and Ferruccio Biondi Santi, who first established Montalcino's credentials for fine red wine. They made it with "Brunello" – the local clone of Sangiovese, Tuscany's great red-grape variety – and without adding wine from white-grape varieties, as was common for Chianti at the time.
They had the loftiest ambitions for their land, but by 1967 plantings had dwindled to just 65ha of vineyards. A combination of phylloxera, Prohibition in the US, two world wars and the devastating frosts of 1956 had snuffed demand, while the construction of the Autostrada del Sole in 1964 stole the passing trade that the town had always enjoyed on the road south to Rome.
"We were living in misery. Now we are lords."

What's happened since has been part-renaissance, part-reinvention. Modern Brunello di Montalcino producers continue to emphasise their wine's difference from Chianti, even though both wine regions share the Sangiovese variety.
Brunello's snug geographical situation south of Siena, protected by Monte Amiata, the hills of Montecucco and the Colli Senesi, means that it is often riper and more amply constituted than Chianti Classico, which lies further north between Florence and Siena, bathed in the cool air of the Apennines, and hence harvested a week to 10 days later.
Ripeness remains a treasured quality in the modern wine world, since it has been associated historically with the best vintages, and it provides ready sensual gratification. From the mid-1990s onward, too, Chianti Classico rules were modified to permit the controversial addition of up to 20 per cent of international varieties such as Cabernet, Merlot and Syrah to blends.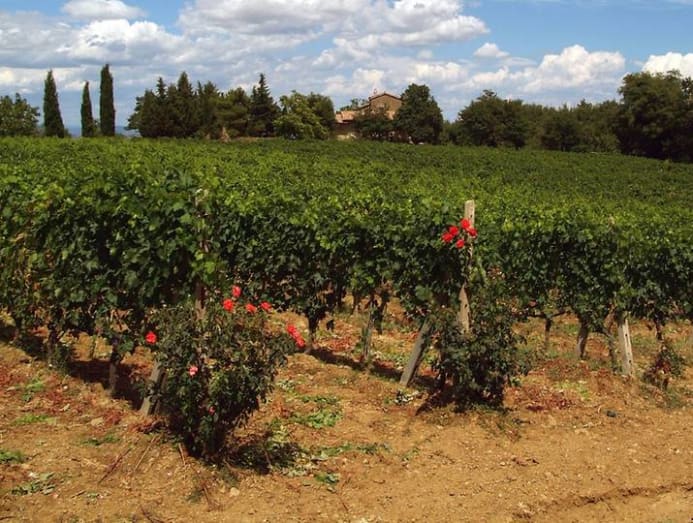 Brunello di Montalcino contemplated similar changes in 2008 but wisely rejected the possibility and thus retains the lustre of being a "pure Sangiovese" appellation.
The region also had the good sense, as long ago as 1983, to create the junior denominazione of Rosso di Montalcino. This little brother has much shorter ageing regulations (just a year, with no requirement for time in wood) than those of Brunello itself.
Indeed, not only must Brunello spend a minimum of two years in oak and a further four months in bottle, it also cannot leave its birth cellar until five years after harvest – the 2014s are the latest release. Rosso, by contrast, can be released on Sep 1 in the year following the harvest: It's just three weeks until we see the 2018s.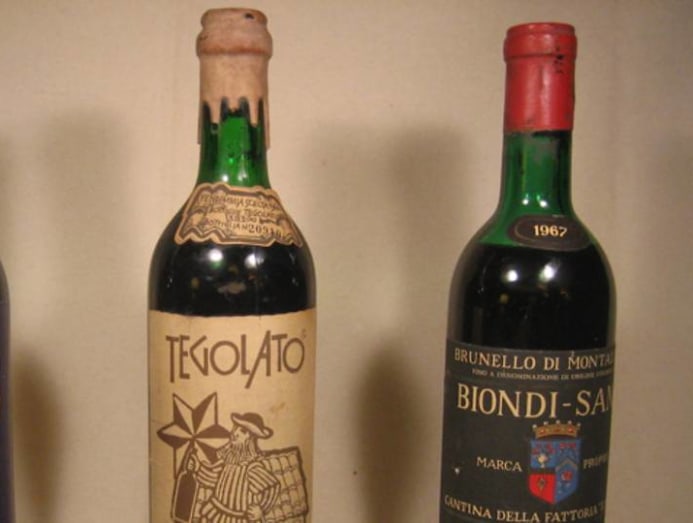 All of this gives producers the invaluable chance to scrutinise, sift and sort their crop. Less promising wines from younger vines, difficult sites or even whole vintages in which the weather conditions were unpropitious (such as 2014) can be sold earlier at often modest prices, thereby ensuring the standards for Brunello itself remain high.
The genuinely aristocratic Biondi-Santi, for example, produced no Brunello at all in 2014; everything was used for Rosso. Selling some of your wine earlier helps ease cash flow too. Having five entire harvests locked up in a cellar at one time would pose problems for smaller producers.
There's a further benefit of the full ageing regulations. They mean that Brunello is delivered to consumers in a semi-mature state, especially when the oaking has been carried out in large tuns and exceeded the minimum time period.
This is an edge that fine Italian reds in general have over French; traditional Barolo and Barbaresco are handled in the same way. All can be drunk on release and will rarely be fierce or brutal. Ambitious French reds, by contrast, insist on further ageing from the purchaser when first sold.
This style of ageing, though, means there is little point in looking for primary fruit aromas in Brunello di Montalcino. Sometimes these wines will seem aromatically understated and soft-contoured when first poured, though in drinking you will perceive the subtlety of their aromatic weave.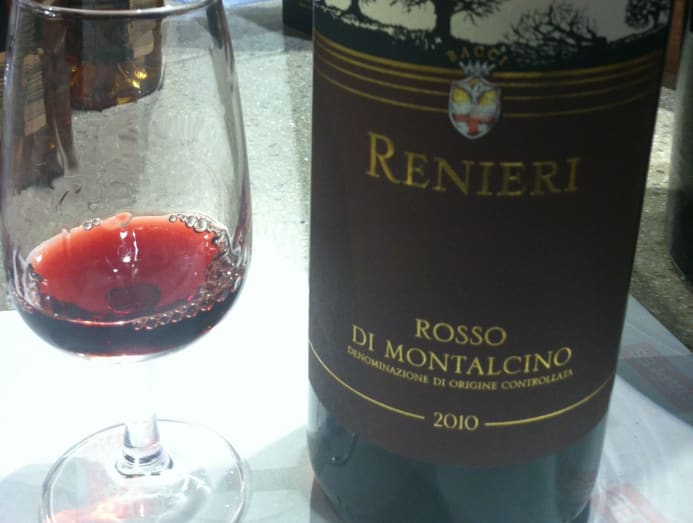 They may be ripe, but they are rarely heavyweights: Variety and place will also leave a delicious balancing legacy of austerity and angularity, hidden in their ripe depths. Brunello is amply tannic, but five years' seclusion tames and softens those tannins before they reach the drinker.
This island of happiness is not without its problems. Like many zones at the warmer end of Europe's wine regions, climate change is beginning to unsettle. The 2017 vintage was the warmest ever in Montalcino: Temperatures hit 42 degrees Celsius on no fewer than 12 days. Heat and drought saw production levels fall by up to 40 per cent in some parts – a worrying precedent.
The desire of many producers and consumers to explore the region's sub-zones – such as the celebrated Montosoli, a low hill north of Montalcino itself – presents another difficulty. The authorities seem reluctant to embrace and define sub-zones or crus, and there are as yet none of the enlightening maps that cartographer and publisher Alessandro Masnaghetti has provided for Piedmont and other Italian regions.
There is a Riserva category that, at just 7 per cent of the whole, might be described as undersubscribed and perhaps underperforming, given that "ordinary" Brunello is already amply aged and a wine of some lustre.
None of this, though, constitutes any kind of existential challenge to a region of widely exported, lucrative and much enjoyed red wines. Brunello di Montalcino's hard years are now long in the past. Perennial aristocratic ease may beckon.
Outstanding Brunello di Montalcino producers:
Gianni Brunelli 2013
Uccelliera 2013
Tenute Silvio Nardi 2013
Canalicchio di Sopra 2010
Il Marroneto 2013
Sesti, Castello di Argiano 2013
Siro Pacenti VV 2013
Other leading producers crafting distinctive, long-lived Brunello di Montalcino:
Fattoria dei Barbi
Baricci Colombaio Montosoli
Biondi-Santi
Casanova di Neri
Col d'Orcia
Fuligni
Pian delle Vigne (Antinori)
Pieve Santa Restituta (Gaja)
Podere Le Ripi
Salicutti
Andrew Jefford © 2019 The Financial Times