Bored of Animal Crossing? Check out Burberry's multiplayer B Surf game
Race solo or with friends, all while dressed in Burberry's latest summer attire.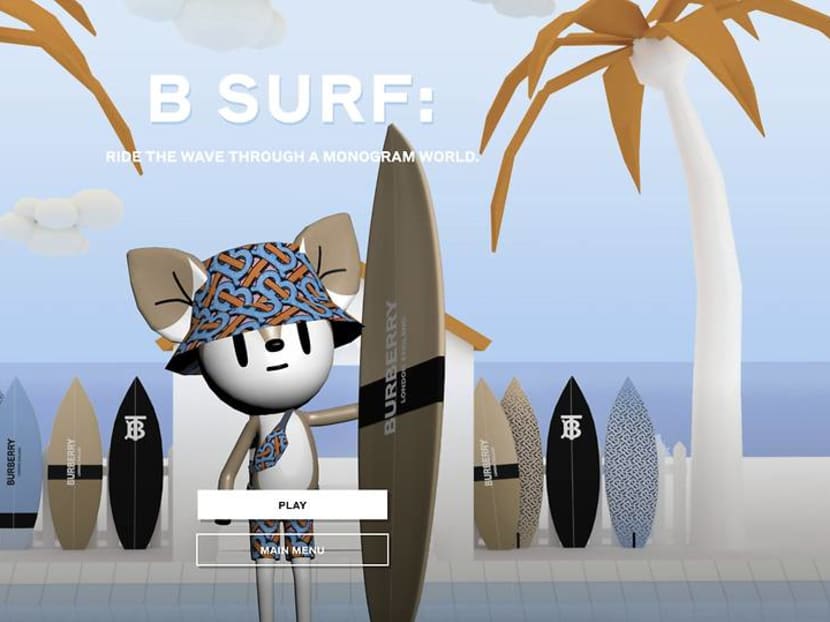 The game can be played via mobile. Start by selecting your surfboard, dress your character with attire from Burberry's TB Summer Monogram collection, and proceed to race around the TB monogram shaped circuit. You can either race solo, or connect with friends anywhere in the world. The game is easy to play, with left and right controls and down to brake. Try to avoid the whirlpools, but hit the TB monograms for a boost.
Once you've hit your high score, check out the TB Summer Monogram collection on Burberry's website. Items in the collection include hoodies, bodysuits, sandals, swimsuits, sunglasses and other accessories. 
B Surf is Burberry's third online game; the first game B Bounce launched in October 2019 and its extension Ratberry in celebration of Chinese New Year, launched in January 2020 – all developed in-house by the fashion house's digital teams.
To play Burberry's B Surf game, click here