In a pandemic, how should you behave in business or social settings?
Since exchanging name cards is to be avoided, what are the alternatives? When entertaining clients in a social setting, what should you be mindful of? Here's what etiquette experts advise.
My first work functions after nearly four months were duels of dilemmas. I was thrilled to skip out of the house and meet people in real life again. Yet I was wary of the hygiene minefield I had to navigate.
Each time, I hesitated briefly outside the venue, struck by anxiety at what to do if someone were to extend his or her hands or lunge at me for a cheek kiss. Do I return the greeting, or state my safety stand and risk being vilified as a paranoid journalist on social media?
The first meal was marked by friendly hand waves with no physical contact. Phew. But I got hugged. At another, two extended their hands. Fortunately, I was mentally prepared. I immediately grasp the other party's hand without hesitation, but later discreetly popped into the restroom to wash mine just before the meal started. As for the hug, I returned the gesture with both arms around the person as warmly as I comfortably could (I may have stiffened and laughed a little too nervously though).
Such is the new world of social etiquette with COVID-19 fears and safe distancing measures. Other than meal manners, video meetings are another form of stress. What do I wear, what do I say, and how do I reassure the other party that I'm fully engaged in the conversation and are interested in them?
The new etiquette guidebook, then, is simple: Consideration, compassion and respect for each other, rather than a strict adherence to a fixed set of do's and don'ts. Etiquette and human connection experts that CNA Luxury spoke to all say that a sincere, kind response will always be welcome in a social or business setting.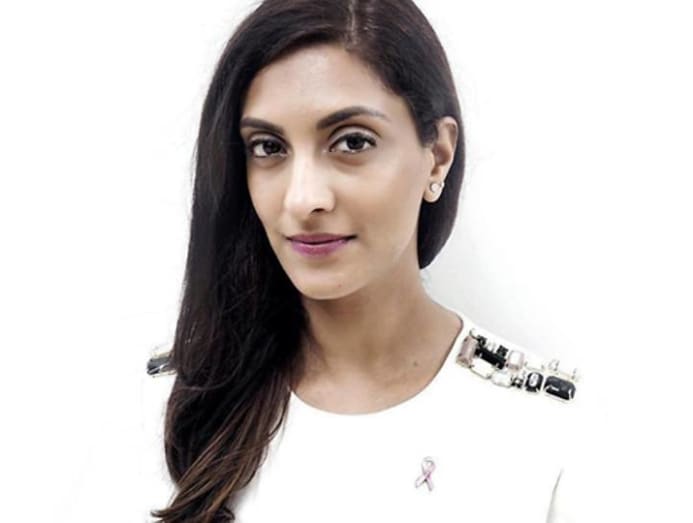 Shireena Shroff Manchharam, Founder and Principal Consultant of Sheens Image Consulting, said: "During COVID-19, people are more highly stressed and have a lot more fear and uncertainty around them. So we need to rely more on our innate ability to connect and communicate well with others.
"We need to be more approachable and mindful of what people are dealing with right now. Our actions have to be more sincere, because we have a natural 'distance' barrier between ourselves and others. To connect better and build rapport, we need to be mindful of our word choice, tone, emphasis and eye contact."
She believes that voice or video calls should be prioritised over emails, whether it is communicating with a co-worker or a client. "I think dragging out discussions via email and avoiding the phone leads to less efficiency, more ambiguity and more time wasted. Take time to show sincerity and pick words that emphasise understanding and care."
While it is normal to be concerned about hygiene and safety when having a meal with clients, respect and professionalism should still be maintained, Manchharam emphasised.
Sit across the table instead of side by side to avoid proximity and to have a clearer view of the person you are speaking to. This is also more conducive in creating rapport with others using facial expression and eye contact.
When reaching for food that is to be shared or can be touched by others, like a bread basket or sharing plate, take care not to touch the other pieces or use a clean utensil to pick up the food.
She added: "Don't talk too loudly. The louder we speak, the more likely water droplets are emitted into the air. Pick a place that is quiet and doesn't require you to speak too loudly."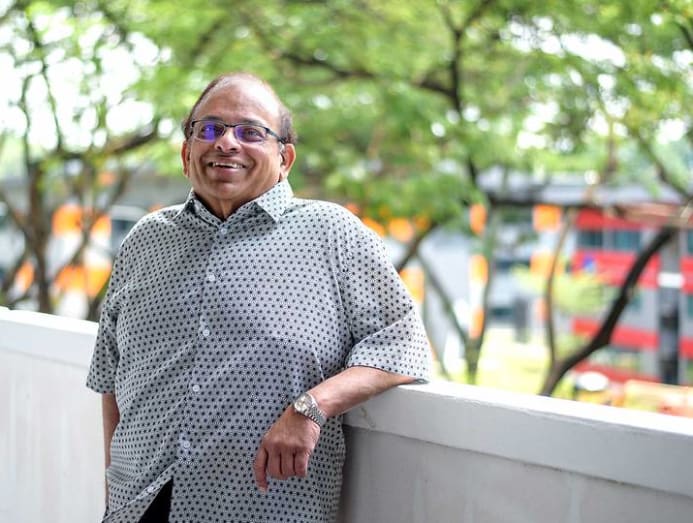 Ravi Govindan, Chairman of venture building platform Eight Mercatus, feels that given everyone's understanding of safe distancing, anything that involves physical contact such as handshakes and swapping name cards are not appropriate.
"Some of us have also adopted the gesture of 'Namaste' instead, which is quite well received. Personally, I don't think fist and elbow bumps are proper, as they defeat the purpose of having no contact. People can also sneeze in their elbow so that's even more reason to restrict physical touch."
Instead of exchanging physical name cards, experts suggest using digital business card creation and management apps such as Switchit, Haystack, CamCard and SnapDat. Other popular options include Sansan, a cloud-based contact management solution that allows virtual card exchange, and web-based tools such as Rocketreach, which allows you to find an email based on a name, company or LinkedIn profile URL.
Rather than counting on a card to make an impression though, why not accord everyone you meet with the one thing that every human being responds positively to (and deserves): Courtesy.
Govindan said: "At the end of the day, we are interacting with other people, and so meetings, virtual or not, are still about forming and managing rapport in relationships. With that in mind, it becomes clear that being polite and present during the meeting is a universal rule – no matter the setting."
Simone Heng, a human connection specialist and keynote speaker, says that there is never a greater thirst for human connection as now, so genuine attempts at doing so is even more appreciated.
"If you want to connect authentically with people, regardless of whether they are colleagues or clients, there has to be a level of disclosure and vulnerability."
In virtual meetings, this means making sure that your facial expressions can be clearly seen. "Studies show that we are suspicious of people who don't make eye contact directly. So if you want people to trust you, give them eye contact," Heng said.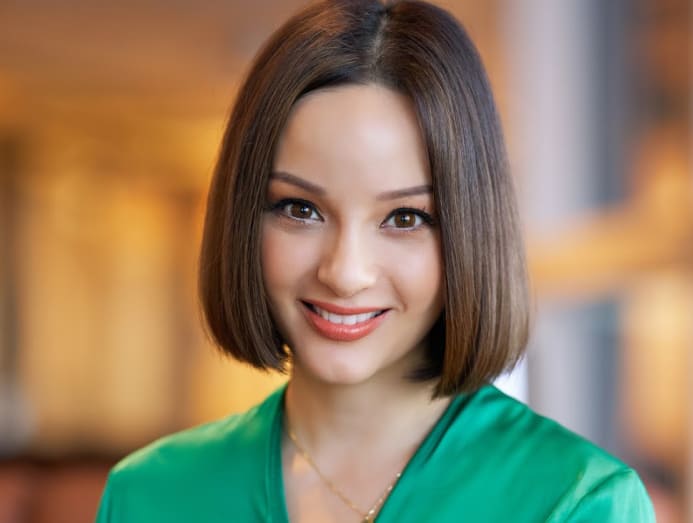 "Look into the camera at the top of your laptop during a video conference, and not at your own reflection. Speak up more too, because when we use our voice to communicate, we are disclosing tone and inflection which conveys far more meaning than text."
For physical meetings, find common topics to talk about, and most importantly, treat people the same way you would want them to do to you.
Heng said: "Smile your warmest smile when we cannot shake hands. Express gratitude for the good food and service and allow the client to see the goodness and honesty in you. This will go a long way to building a solid and lasting human connection."
"Smile your warmest smile when we cannot shake hands. Express gratitude for the good food and service and allow the client to see the goodness and honesty in you." – Simone Heng