Can investing in Southeast Asian art really make you money?
As global interest in art from this underrated region grows, owning local art could turn out to be a savvy investment – but only if you have the passion and patience. We speak to art gallery owners and auction houses to find out more.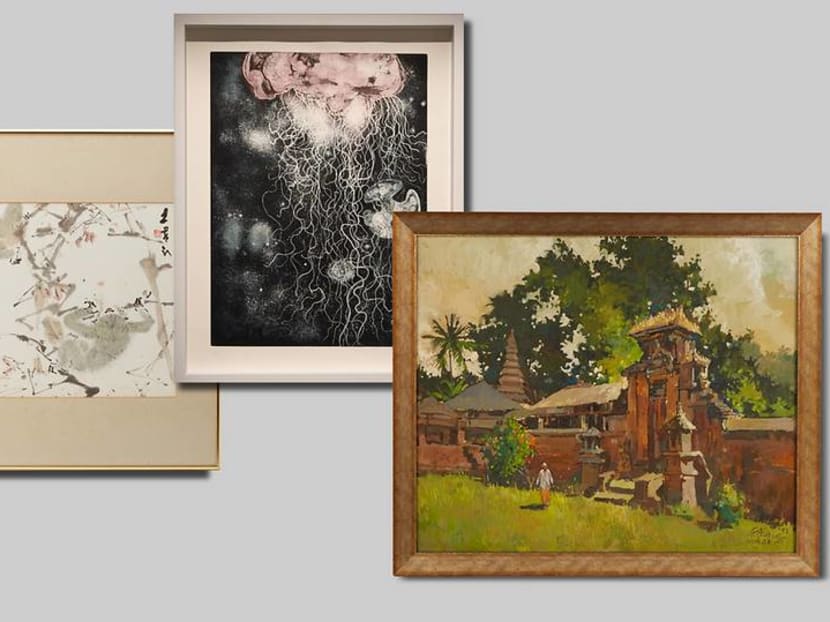 One of the most recognisable works of art from Singapore is Chen Wen Hsi's Two Gibbons Amidst Vines, which can be seen on the back of the country's S$50 note. Interestingly, this is not the only painting of the apes that the pioneering artist produced – he painted them prolifically and left behind a significant range of artwork featuring these animals.
Not surprisingly, when such pieces are put up for sale on the secondary market, they often attract art lovers' attention and can command prices that are well above their estimated value. For instance, A Pair of Gibbons, which was part of the artist Liu Kang's collection, sold for HK$630,000 (S$109,957) at a Phillips Hong Kong auction last December – well above its HK$150,000 (S$26,180) high estimate. The year before, another gibbons painting was sold by Christie's Hong Kong in 2019 for HK$375,000 (S$65,451).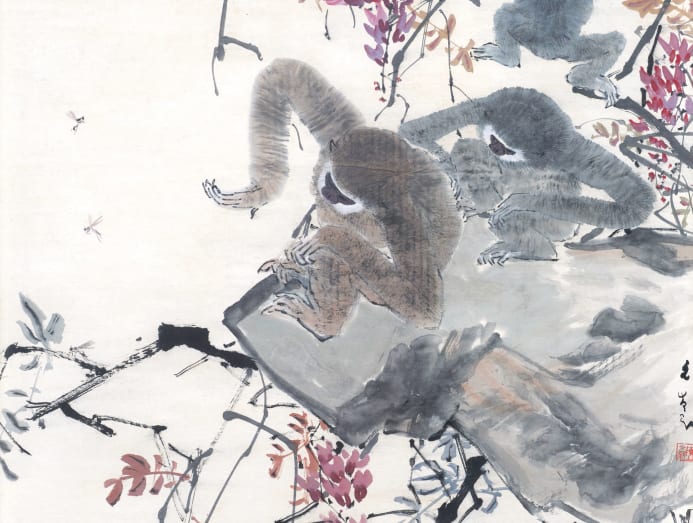 More recently, Gibbons from the estate of David Marshall, Singapore's first Chief Minister, went under the hammer for S$35,000 at Singapore-based auction house Hotlotz, at almost thrice its high estimate.
"The gibbons are a good subject matter for the artist, these are always reasonably popular. This example had extremely interesting provenance which boosted the demand considerably. Provenance is often key when selling items at auction and can make a significant difference to prices achieved," said Matthew Elton, founder of Hotlotz.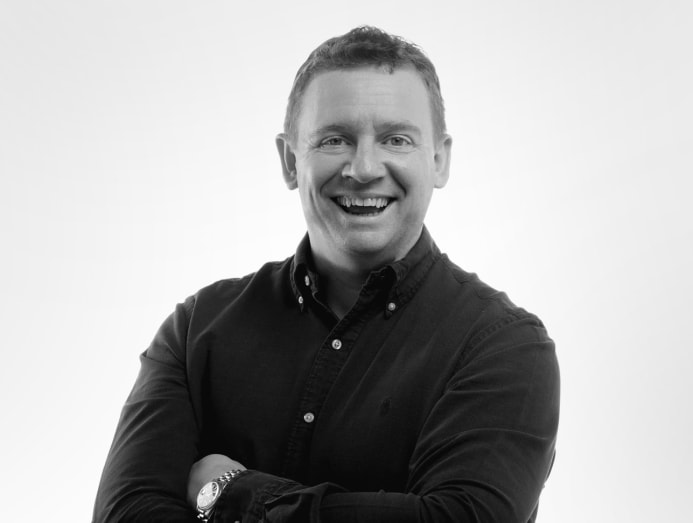 Indeed, in recent years, art from Singapore has been garnering more attention in the art world. Ho Sou Ping, director of Artcommune gallery, which specialises in Singapore's modern visual arts, said, "In the period from 2010 to 2015, prices of some of our Singapore artworks have risen by as much as 300 per cent. Over the past ten years, works by pioneer artists such as Cheong Soo Pieng, Chen Wen Hsi and more recently, Georgette Chen, have made good progress both locally and internationally."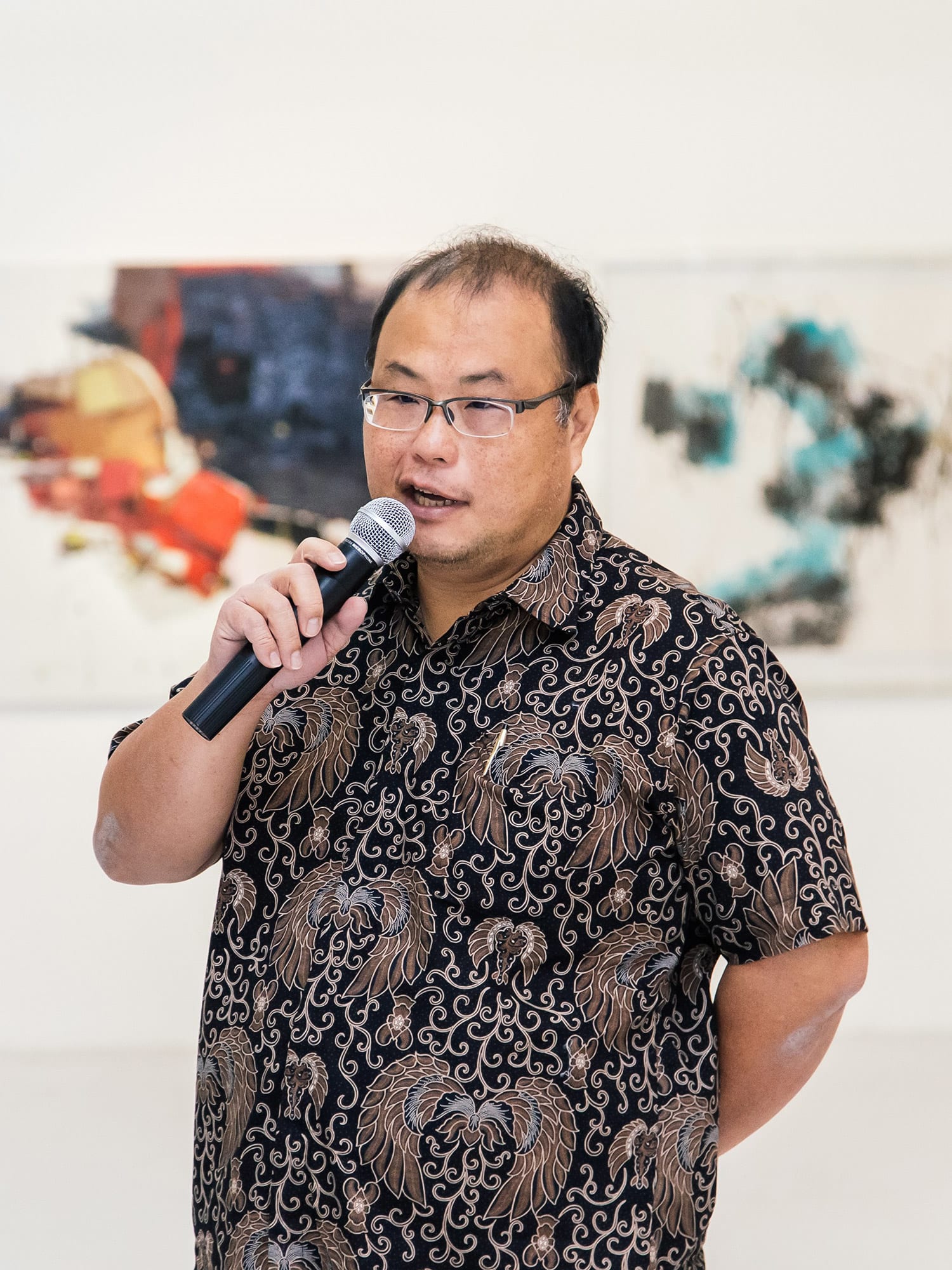 He believes that there is still room for growth for Singapore art, which has traditionally been under-appreciated and undervalued. He explained, "Although Singapore is very small, the population is relatively wealthy and many people who can afford art have not begun to buy art. Like other asset classes like wine or whiskey, consumption [of the arts] will naturally increase as Singaporeans become more open to and educated in the arts."
This is reflective of a greater focus on Southeast Asian art on a global scale in recent years.
"Before COVID-19, it seemed like the focus of the international art world was turning to Southeast Asian art. An alignment of certain important art world events meant that the stars were aligned for Southeast Asian art like never before," said Ryan Su, an art and intellectual property lawyer at OC Queen Street LLC.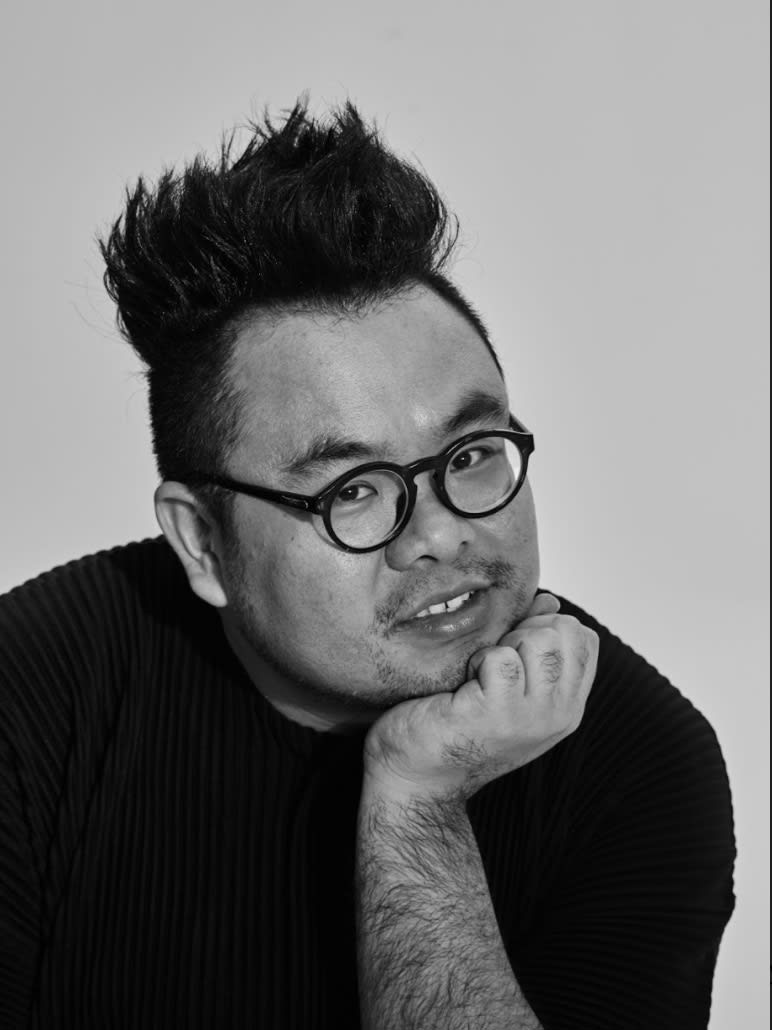 For example, in 2013, the exhibition No Country: Contemporary Art for South and Southeast Asia marked the first time the Guggenheim museum in New York collected Southeast Asian art. Four years later, the Asia Society in New York held the exhibition After Darkness: Southeast Asian Art in the Wake of History. That same year in Tokyo, the Mori Art Museum and National Art Centre hosted Sunshower: Contemporary Art from Southeast Asia 1980s to Now.
"This constellation of important exhibitions at leading art centres and museums exposed a wider international audience to contemporary art from Southeast Asia. The art market also takes cues from these important exhibitions, and this has heated up the market for contemporary art from Southeast Asia," Su, who is also the founder of art nonprofit The Ryan Foundation, observed.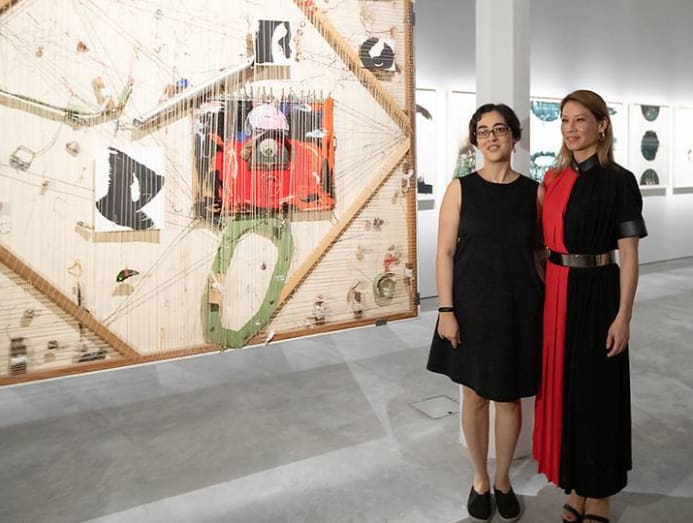 While the pandemic has unfortunately dampened access to Southeast Asian artists and curators – for instance Singaporean artist Shubigi Rao was selected to curate the Kochi-Muziris Biennale 2020 but the event was postponed – there is still substantial interest in regional art. In June, local artist Dawn Ng successfully held her first solo exhibition Into Air, in Seoul at Gana Art Nineone gallery, even as the country continues to battle the pandemic.
On the auction scene, Vietnamese and Indonesian art, in particular, have been breaking records. At Sotheby's Hong Kong Spring 2021 Modern Contemporary Art Sales, Mai Trung Thu's Portrait of Mademoiselle Phuong sold for HK$24.4 million (S$4.26 million), a world auction record for any Vietnamese work.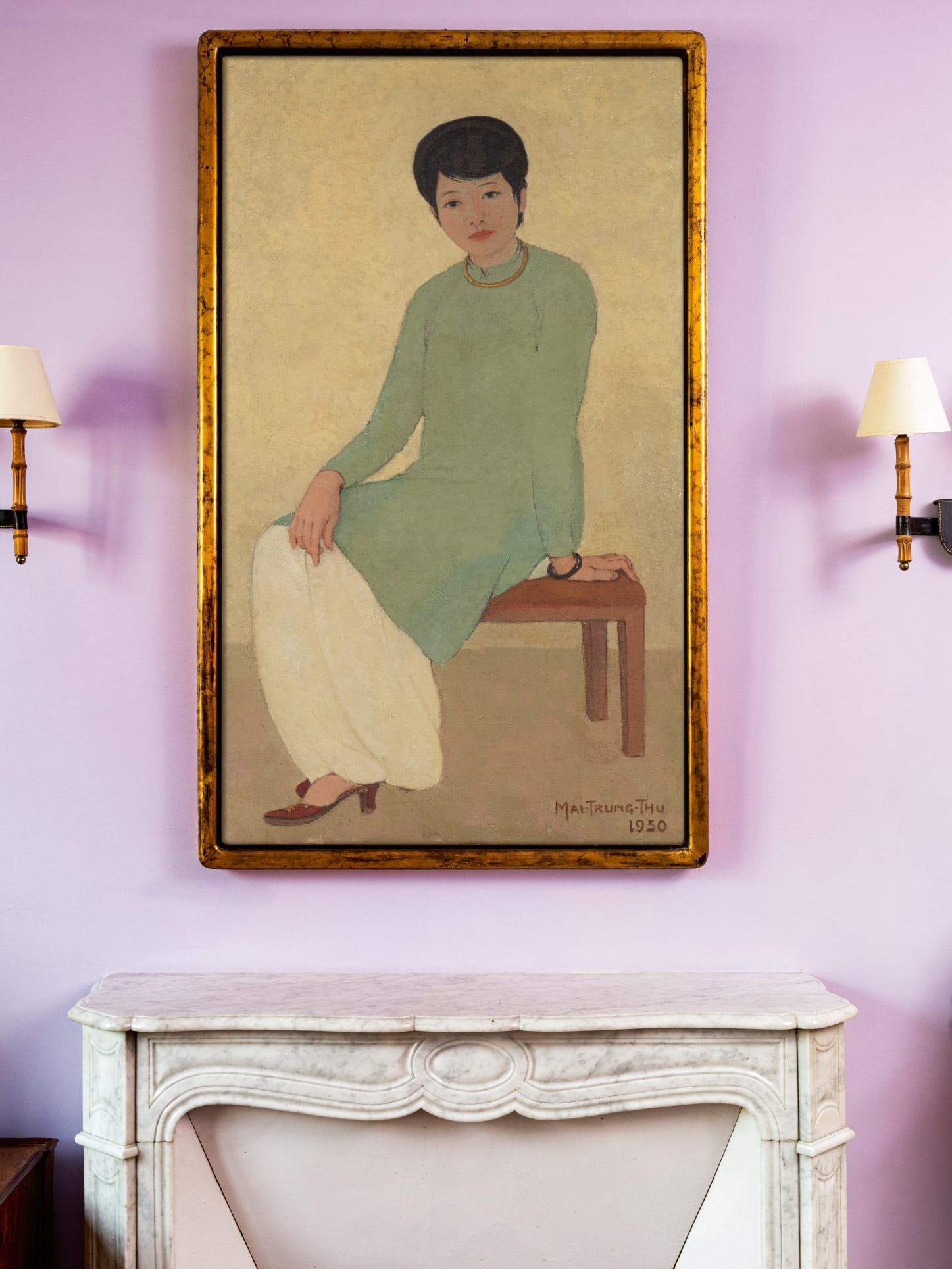 Other recent Sotheby's highlights include the sale of Sudjana Kerton's Indonesian Village Life which sold for HK$8,040,000 (S$1,407,055), over four times its estimate, the second highest price ever achieved for the artist at auction, at its Autumn 2020 sales.
Kim Chuan Mok, Sotheby's Head of Southeast Asian Art, commented, "We are delighted with the outstanding results... Which demonstrated continued demand for the category from collectors across Asia. We are particularly thrilled with the exceptional performance of works by Indonesian and Vietnamese artists... As well as the strong performance of works by Filipino artists, showcasing the diversity of talent in the region."
Still, as with any passion-based investment, the art experts caution against buying art purely in the hopes that it will appreciate in value. Elton said, "There is a common misconception that purely because something has been owned for a period of time that the value must have increased. There have been some artists whose work has gone up in value considerably over a very short period of time in the contemporary art world. But for every artist whose work increases in value, there will be many more whose work falls out of favour."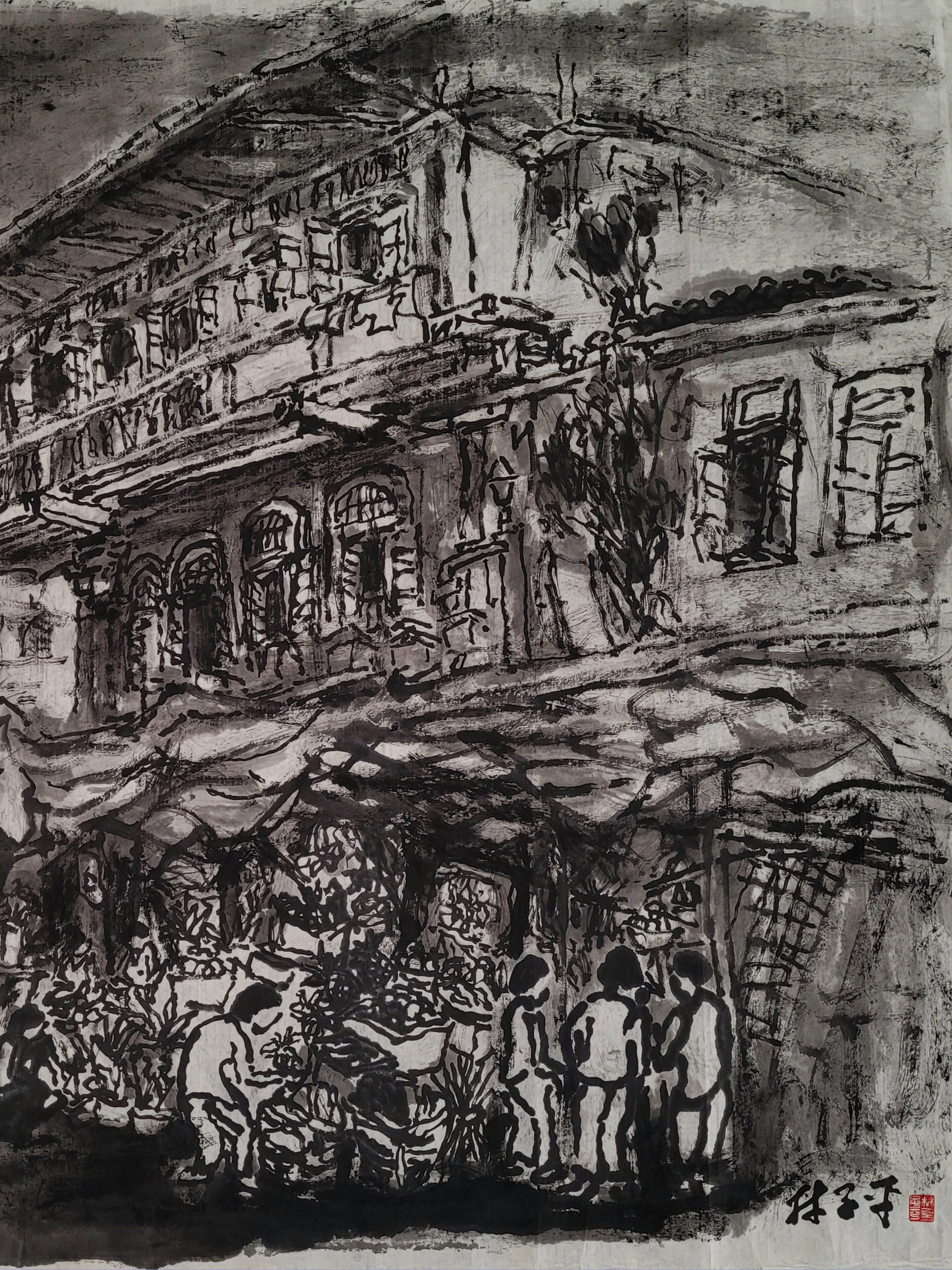 Plus, as Su noted, profiting from an auction is often easier said than done, noting that auction houses typically take 12 per cent from the seller and 25 per cent from the buyer. It is also important for potential buyers to factor in storage costs at a proper facility, insurance and transportation costs.
"With such high transaction and holding costs, the price increase of an artwork needs to be substantial to just break even," he said. This can be difficult considering that the price of each Southeast Asian artwork is generally lower than that of other popular categories of art such as American Post War and Contemporary Art, which includes the likes of Andy Warhol, Mark Rothko and Jean-Michel Basquiat.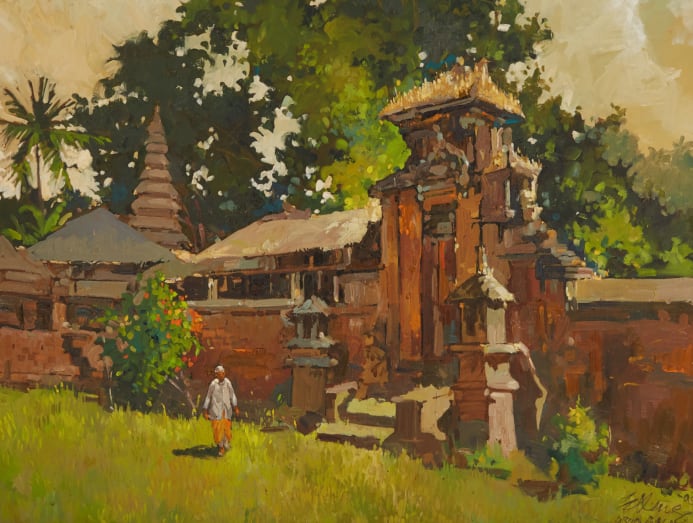 "As such, the actual quantum of 'profit', if one even makes a profit, would be less than other categories of art. I believe that [Southeast] Asian art would increase in value with time – but the question is if the high transaction, holding, insurance and other costs would erode profits," he added.
Still, there are ways to ensure that you are making a savvy purchase. Elton often shares these basic rules with potential buyers: "Find out if the artist is well known, have they exhibited widely and do they have a strong secondary market? Is this a popular subject matter and medium for the artist? Is it in good condition? What is the provenance of the work, is the work's history known and who am I buying the piece from?"
"I would always advise people to buy what they like, find artists or periods that are of interest, and start collecting that way, if the pieces go up in value in turn, then fantastic," he added.
What would be more worthwhile, would be to think of buying art for returns that go well beyond monetary gains. Su said, "My observation, aside from collectors who try to make a profit on art, are that they are great conversation pieces! I have a wonderful friend who moves all over the world with her collection of South American art and she is a de facto ambassador for the art and people of her region. We need more collectors to tell the stories of Singapore art and art from Southeast Asia."
Certainly, for local art patrons, making that contribution to the longevity of the art scene can be very rewarding. Said Ho, "It is important that there is a strong pool of local collectors who are proud to rally behind their national artists and put in the necessary work to build and sustain the market for the long haul."