Can technology and the Internet replace private concierge services?
Digital platforms are increasingly crowding the luxury concierge market, but the human touch is still the trump card for companies serving high-net-worth individuals.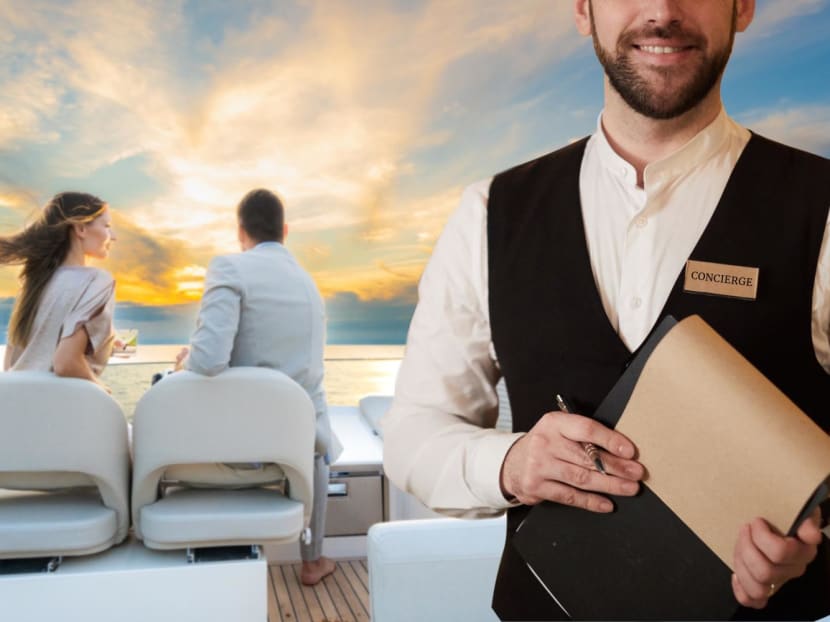 In the latest Luxury Concierge Service Market Analysis by global market intelligence and consulting organisation Coherent Market Insights, the global luxury concierge service market is projected to surpass US$731.4 million (S$1,033 million) in revenue by the end of 2030, up from US$458.2 million in 2021. The November 2022 report also noted that a growing adoption of online platforms for such services, which minimise human intervention, is expected to drive market growth, where the bookings of hotels, restaurants and transport are quickly done in a few clicks on an app or online.
Technology may have taken over lifestyle experiences, but it seems that the top private concierges are still sticking to the tried-and-true formula of providing a personal touch.
The Inside Access, which focuses on high-end dining, luxury events and travel experiences in Singapore, Bangkok and Bali, is a case in point. Their clients tap mainly on the firm's relationships with award-winning chefs and mixologists to create bespoke dining experiences in venues such as on board a yacht or in a colonial bungalow.
Founder Arron Goh explained: "We tailor each aspect to the client's needs and wants. While having a digital touchpoint allows us to reach a wider audience looking for customisable experiences, it isn't the best path for us as we believe strongly that the human touch and having an in-person conversation is the way to truly understand the nuances of our high-end client's requirements that can be hard to capture in a set of pre-selected options."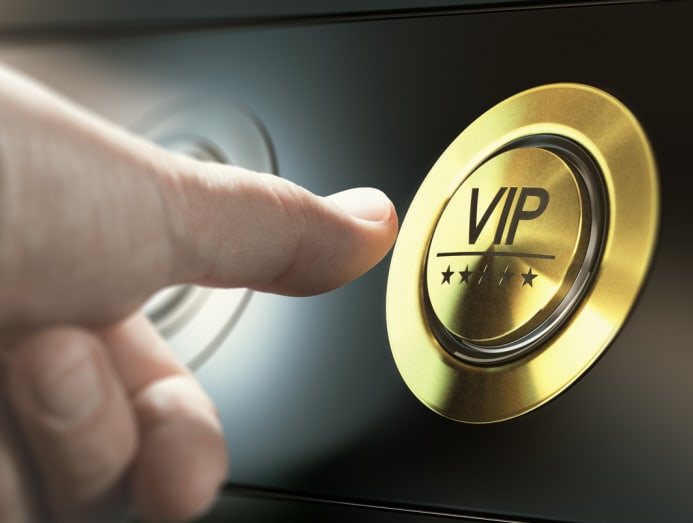 He added that the initial meeting with clients is always in-person to bounce off ideas and understand their needs, after which communication will be via the most convenient mode for the client.
Over at Quintessentially, it is the art of listening that cements its positioning as one of the leading luxury concierges worldwide. It recently established a hub in Singapore as it saw local membership and service requests increase by 100 per cent and 55 per cent respectively compared to 2021.
Quintessentially's CEO Darren Ellis shared: "Our Lifestyle Managers learn everything about our members from how they holiday and who they travel with to the music, food and drinks they prefer, and their taste in fashion. We use it to proactively care for our members. This is the fundamental difference between us and a click-and-confirm concierge. Many of these services are call centre-based and therefore reactive. Quintessentially is proactive."
Examples include making provision for a member's pet to be accommodated at a private shopping experience in a boutique in Monaco, and arranging for the purchases to be cleaned, steamed and laid flat by the time she reached her next destination in Vietnam—all done without her even requesting for such services.
But the usefulness of tech is not completely ignored. Ellis shared that the company uses a customer service software called Salesforce Service Cloud as their core service delivery platform to "communicate with our members, know all of their preferences, and therefore provide a seamless and consistent service at all hours of the day whether it be for time-sensitive or highly complex requests". The software's advanced data and reporting functionality also tracks trends and wider movements in the luxury sector to better anticipate the needs of their members. "In harnessing this data we are also able to produce intelligence reports, which customers of our business-to-business arm, QX, find great value in," added Ellis, assuring CNA Luxury that there is a "high level of security" surrounding the data mined.
Notably, there is a burgeoning demand from the corporate world. Quintessentially's QX arm was just launched at the start of 2022 in response to a work-life balance becoming a top priority.  Ellis said: "Employers now think deeply about retaining top talent, and consider their employees' wellbeing holistically." Corporate clients have engaged the company for their live events, guest management services, and even to help children of C-suite executives prepare for entrance to the best academic institutions around the world.
The Inside Access is seeing a 1:1 ratio of corporate to individual clients, which is similar to pre-pandemic numbers. Goh said: "There is definitely a rise in demand for corporate events after Singapore opened up, with most of our clients looking for us to curate bespoke parties and dining experiences. Getting Michelin-starred restaurants to do external private events will be near to impossible without a strong relationship with them, and the ability to bring many partners together to create a successful event lies in our experience in operations management."
Singapore-based, invitation-only social club 25Hours, which organises events such as craft sake pairing dinners and expert talks as well as access to exclusive Japanese lifestyle brands and difficult-to-book restaurants, has also been roped in to help companies "engage, reward or retain their high-value customers".
Its executive officer Kevin Ou shared: "There has been a significant corporate demand for our services. Our programme and suite of services differ from a traditional/digital concierge and we become a tool to empower their various business units to achieving their goals."
He feels that AI and digital contactless technologies serve more of the mass market segment and tends to be seen as cold despite its efficiency. "Most of us experience multiple 'cold' communications daily so we tend to react more positively to personal messages and communications," he shared. "In this aspect, the relationship is very key. Digital channels are merely to support the information exchange, rather than be a primary channel."
While business is brisk, no one is resting on their laurels and all agree that staying relevant and accurate in meeting client needs is key to staying ahead of the curve. Summing it up, Goh said: "We will definitely need to tap on technology to enhance our offerings, be it in the platforms that we exist on or offerings that we can offer digitally.
"However, we believe that the core of private concierges will still be heavily reliant on the human touch it provides. We must be able to build long-standing relationships with partners to go the extra mile for clients and to safeguard the interests and privacy of guests at all times."