Travellers, if you need to cancel a trip, here is what you should know
If you need to review your travel plans in light of COVID-19, here is information you'll need on the cancellation policies of leading hotels, airlines and loyalty programmes.
The evolving coronavirus situation has interrupted travel on a global scale, with border restrictions set in place by several countries around the world. As airlines cut their operations, the sight of grounded planes at Changi Airport, one of the busiest in the world, is unnerving to see.
The hospitality industry is likewise facing a challenging time, with hotel occupancy levels at all-time lows. And for travellers, constantly evolving travel restrictions have left many scrambling to cancel their trips.
The silver lining is, despite the major repercussions to the industry, hotels and airlines have updated their cancellation policies to give customers more flexibility. If you need to cancel an upcoming trip, here is what you should know.
HOTELS
ACCOR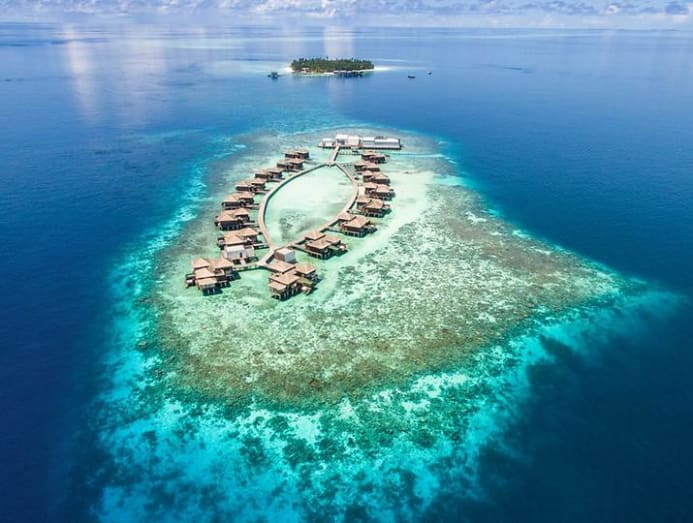 As one of the biggest hotel chains in the world, Accor's vast portfolio of brands includes Raffles, Fairmont, Banyan Tree, Pullman, Novotel and Mercure. Accor has advised all of its hotels to adopt flexible conditions in terms of cancellation or modifications for travellers with new or existing bookings through Apr 30, 2020. 
For guests that wish to cancel a prepaid or guaranteed booking for a stay made for the period between now and Apr 30, Accor provides either the option to amend the booking to a later date, or to cancel and fully refund the reservation.
"Accor continues to monitor the situation closely and will provide additional guidance and updates to its hotels as the situation evolves. Of course, we recommend all travellers review guidance from the World Health Organization and follow any travel advice issued by their home countries prior to travel," the group said in a statement.

Find out more here
HYATT
Since its founding in 1957, Hyatt has evolved into a global hospitality company with more than 900 hotels and wellness resorts. Brands include Grand Hyatt, Hyatt Regency, Andaz, Park Hyatt and more. 
"Ensuring the safety and wellbeing of our guests and colleagues remains Hyatt's highest priority. We are temporarily adjusting our policies to allow for traveller flexibility at this time," said a Hyatt spokesperson. 
Existing reservations made before Mar 13, 2020 for arrivals between Mar 14 and Apr 30, 2020 can be changed or cancelled at no charge up to 24 hours before scheduled arrival. This includes Advance Purchase Rate reservations. The same also applies for new reservations made between Mar 13, 2020, and Apr 30, 2020, for any future arrival date. 
Special exceptions are in place for all Advance Purchase Rate non-refundable reservations made directly with Hyatt on or before Mar 8, 2020 for arrivals before Jun 30, 2020. Guests holding these fully prepaid reservations who have decided not to travel may still opt, at least 24 hours before their stay, to receive 10,000 World of Hyatt Bonus Points compensation in lieu of both their stay and the offer above. Points may be used toward future travel at any Hyatt property globally.

Find out more here

IHG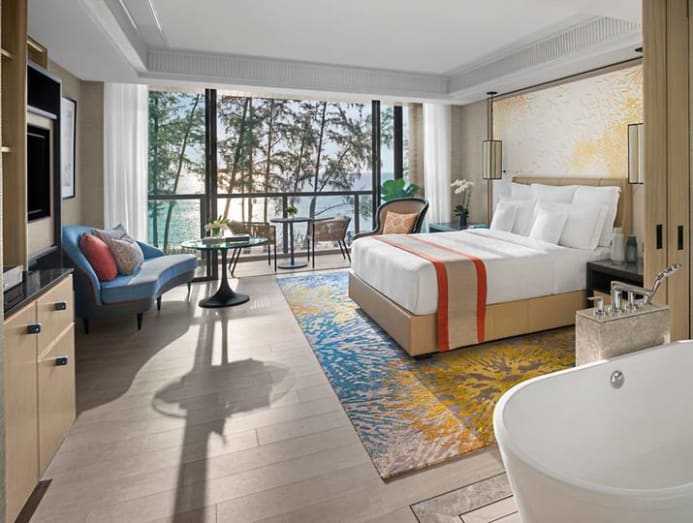 British multinational hospitality company IHG has over 5,000 properties in 100 countries. Brands include Regent, InterContinental Hotels & Resorts, Holiday Inn and Crowne Plaza. IHG is waiving cancellation fees for existing and new bookings at all IHG hotels globally for stays between Mar 9 and Apr 30 2020. 
For future travels, IHG's Best Flexible Rate allows guests to change or cancel their reservation one to two days prior to arrival. Although this may result in different pricing, there is no fee for making changes.
Find out more here
MARRIOTT
Marriott is known for its iconic luxury brands, including St Regis and The Ritz Carlton. Other brands under its portfolio are W Hotels, JW Marriott and Westin. "In response to changing marketplace conditions, Marriott International is committed to ensuring our customers experience flexibility during these challenging times," the group said in a statement.
For guests with existing reservations for any future arrival date starting from Mar 17, 2020, including reservations with pre-paid rates that are typically more restrictive, Marriott allows full changes or cancellation without a charge up to 24 hours prior to arrival. The change or cancellation has to be made by Apr 30, 2020. The same also applies to apply guests making new reservations for any future arrival dates up till Apr 30, 2020.
Find out more here
COMO HOTELS AND RESORTS
Smaller hotel chains such as COMO are also offering guests flexibility to manage their bookings. The Singapore-founded company has properties in Australia, Bhutan, Indonesia, Italy, Maldives, Turks and Caicos, the US and the UK. "In these unprecedented times, we are committed to full flexibility," said Chris Orlikowski, Group Director of PR and Communications. 
COMO guests are able to postpone their trips to a later date for up to six months. If deposits or payments have been made to one of the group's hotels or resorts, COMO can also transfer it to a sister property. Hotels are flexible on cancellations of existing bookings and will allow refunds for stays if requests are made before Sep 30, 2020. New bookings for stays before Dec 31, 2020 can be changed or cancelled free of charge.
Find out more here
AIRLINES
EMIRATES
Emirates has temporarily suspended all passenger services for two weeks from March 25. "These measures are in place for the protection of communities against the spread of COVID-19, and we are in full support," an Emirates spokesperson said.
Travellers who need to make amendments to their plans have three options – refund, rebook or get a travel voucher. Whether the original ticket type is a free refund, return ticket or non-refundable ticket, it can be converted into a travel voucher of equivalent amount. Travel vouchers are valid for a year from the date of issue and can be used for any Emirates product or service.
Those booked on an Emirates flight for travel on or before Jun 30, 2020 can rebook their flights to any Emirates destination within the same region without a rebooking fee or paying any fare difference. Refunds are subject to fare conditions. If the original ticket is non-refundable, the basic ticket and carrier charges will not be refunded.
Find out more here 
SINGAPORE AIRLINES
Singapore's national carrier has slashed 96 per cent of its capacity, with most of its fleet grounded. The airline is waiving rebooking fees for tickets issued on or before Mar 15, 2020 and for travel up to May 31, 2020. Customers can cancel their existing flight itineraries, retain the value of their tickets and rebook their travel at a later date, when they are able to firm up their travel plans. The new flight itinerary should be completed by Mar 31, 2021.
All rebooking fees will be waived, although a fare difference may apply for the new itinerary. Change fees will also be waived for all new SIA and SilkAir tickets issued from now to Mar 31, 2020.
Find out more here 
QATAR AIRWAYS
While many airlines are grounding their fleet, Qatar Airways continues to operate more than 150 flights to over 70 cities worldwide. It is one of the top few airlines with the most number of flights still operating at this juncture.
Qatar has introduced a Travel with Confidence policy that allows travellers to receive a travel voucher for future use or receive a refund. Customers who opt for the travel voucher will receive the full value of their ticket along with an additional 10 per cent off the fare cost as an added value offer. Customers can also amend travel dates three days prior to departure at no charge. The Travel with Confidence policy applies to passengers that have booked or will book flights for travel up till Sep 30, 2020.
Find out more here
LOYALTY PROGRAMMES
ASIA MILES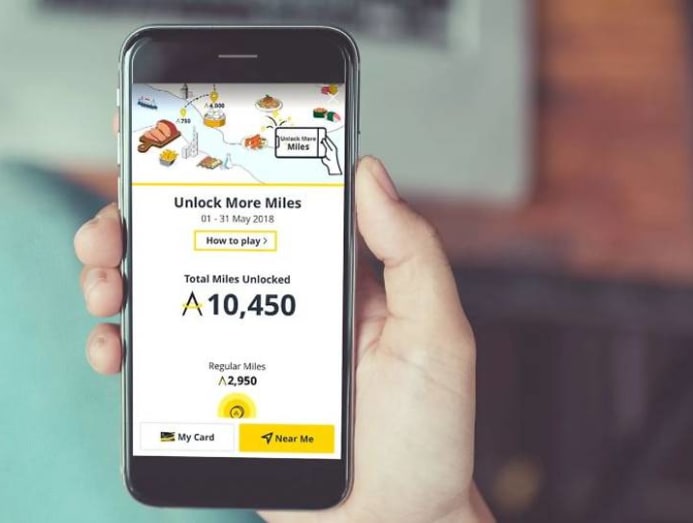 Asia Miles is the loyalty programme of Cathay Pacific. Members of the programme can earn miles by spending daily on a wide range of travel and lifestyle categories including flights, hotels, dining, financial services, retail, technology brands and more.
In an EDM sent out to members on Mar 24, Asia Miles CEO Paul Smitton indicated the company's desire to help members whose plans have been impacted. The company is waiving rebooking and refund service fees for all redemption tickets, including with partner airlines, issued on or before Mar 23, 2020. Members can choose to change destination or reschedule flights to new travel dates on or before Dec 10, 2020, or opt to cancel.
Partner airlines include British Airways, Finnair, Malaysia Airlines, Qantas and others.
Find out more here