Cannes Film Festival announces the 2020 line-up for its cancelled event
Fifty-six films get the Cannes seal of approval but there will be no prizes and no red carpet.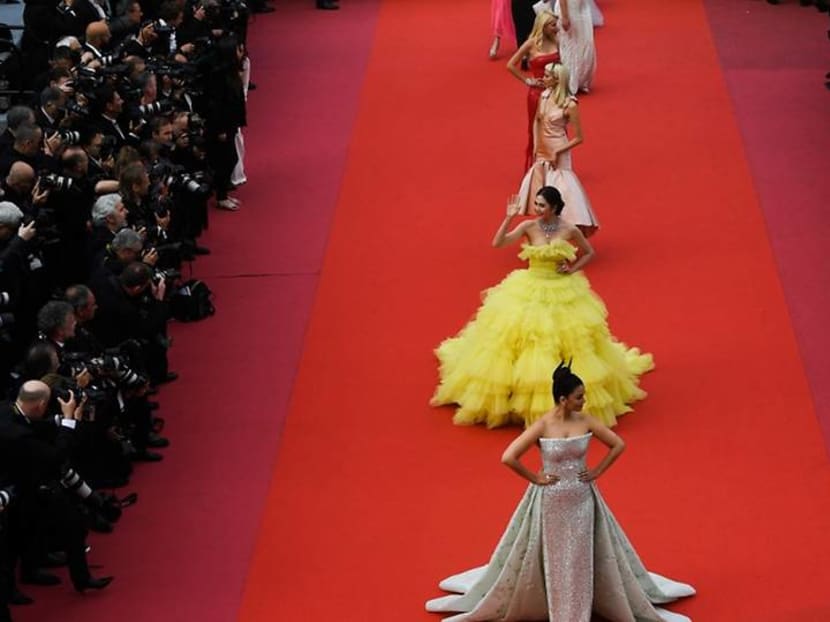 So this is what it came down to. The Cannes Film Festival, a name associated with glitz, glam and dazzling star wattage, reduced to three men sitting in a cinema as empty as your local multiplex on a summer school-day. No fanfares, no film clips, no PowerPoint presentation even, just artistic director Thierry Fremaux clutching a sheaf of papers and reeling off a list of the 56 films that comprise the line-up for an event that will now never happen. (He was flanked by president Pierre Lescure and a soft-pedalling interviewer.)
Some titles gave a teasing glimpse of what might have been: Wes Anderson's The French Dispatch, whose ridiculously starry cast may well have overcrowded the red carpet on opening night; two feature-length films about London's West Indian community made by Steve McQueen for an upcoming BBC series; a directorial debut from actor Viggo Mortensen; new works by Cannes regulars such as Francois Ozon, Naomi Kawase, Thomas Vinterberg and others, whom Fremaux dubbed "The Faithful". 
In lieu of a glittering berth on the Cote d'Azur, these films will now go on general release (many online only) or show at other festivals when restrictions ease, wearing the official Cannes seal of approval like a rosette on a prize pony.
"What's the point?" you may well wonder. For the festival itself, the message was vehemently clear: "We're still here and we still matter." 
The timing of the pandemic has been cruel to Cannes. After several years of being outdone by its main rival, Venice, and hampered by a battle with Netflix (whose straight-to-streaming films it refuses to play in competition), last year was seen as a triumphant comeback. 
An edition featuring starry hits such as Quentin Tarantino's Once Upon a Time . . . in Hollywood was topped off with a Palme d'Or for Parasite, which repaid the festival by going on to become this year's surprise Best Picture Oscar winner. Cannes's reputation as a key influencer was restored.
Lescure played down how big a blow this year's no-show was, referring to the festival's "year-round" influence and spinning harder than one of the carousels that line the Croisette. "Cinema is not dead, it's not even sick," insisted Fremaux, bringing to mind Monty Python's dead parrot. "It's just resting," he might have added – but not resting on its laurels. 
"Cinema is not dead, it's not even sick." – Thierry Fremaux

While sifting through the record 2,067 features submitted this year, Cannes has also been looking inward. After facing repeated criticism for the paucity of film directed by women it programmes, the three men were at pains to tell us that Cannes is inching towards parity: 16 female directors made the cut this year, up from 14 in 2019.
But for all its failings and occasional pomposity, the truth is that Cannes still matters enormously to many filmmakers. Not so much the Tarantinos and Andersons who hardly need the publicity, but to the smaller independents and bit-part players in the world cinema scene who benefit from the glare of publicity it provides. These films excite not on paper but on screen and will now find it harder to stand out, but they can at least flaunt the famous Cannes frond.
Could the festival not also have streamed the competition films for the jury (due to be chaired by Spike Lee), thereby enabling the awarding of prizes? But that would have compromised its anti-streaming stance (even if Fremaux has admitted that Lee's Netflix-backed Da 5 Bloods had been due to show out of competition). "We want to preserve the mythology of cinema," was how Fremaux put it in a speech released prior to the official launch. Cannes, as ever, was not willing to compromise.
Pointedly, he ended that speech with a quote from Federico Fellini, who would have been 100 this year: "Viva il cinema!" It's a sentiment all of us film lovers can get behind as we look forward to Cannes 2021, but he could also have invoked another centenary, that of The Cabinet of Dr Caligari. At the end of Robert Wiene's Weimar Expressionist masterpiece, it is revealed that the protagonists have been sleepwalking through a nightmare and the titular doctor announces he now has a cure for what ails them. Here's hoping.
By Raphael Abraham © 2020 The Financial Times