Carousel reopens with a la carte buffet, guests can enjoy 20 per cent off
Popular eatery Carousel at Royal Plaza on Scotts will reopen its doors from Nov 12. There's also a 20 per cent discount for payment made with major credits and PayNow.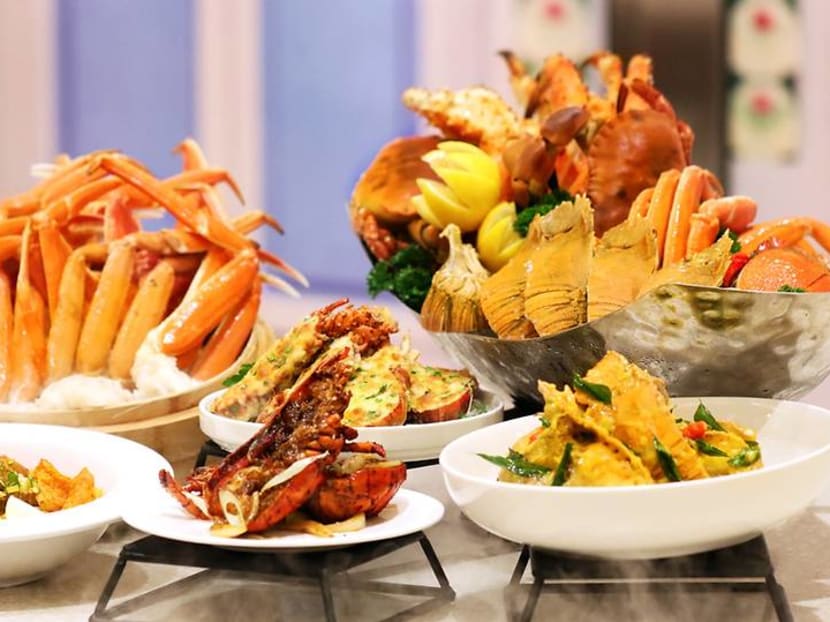 If you're planning a year-end meal with family or friends, buffet fanatics will be glad to know that popular restaurant Carousel, located at Royal Plaza on Scotts, will finally reopen its doors from Nov 12.
In line with Phase 2 regulations, dining will be done in a la carte buffet style. But guests can still enjoy Carousel's extensive spread from the restaurant's seafood, Mediterranean, teppanyaki, Asian and dessert counters.

Aside from the a la carte buffet, the entire dining experience will also look a little different. On the day of dining, you'll receive a text message indicating your table number. Flash this message upon arrival to reduce contact time at the counter. Guest arrivals will also be staggered, and sneezeguards have been installed at the open kitchens to prevent contamination. 
Upon arrival, you'll be served an array of welcome dishes to whet your appetite as you make your orders. The welcome dishes include sashimi, sushi and mezze platters. Following which, you can make your orders and send them digitally by scanning a QR code. All dishes will be served tableside.
If you're dining on a weekend, look forward to additional highlights such as Alaskan King Crab Legs and Amaebi on the menu. Dessert offerings include Carousel's signature Bread & Butter Pudding, a recipe that's as old as the 46-year-old hotel itself, as well as innovative Garden Desserts, such as Beetroot and Chocolate Cake and Corn and Coconut Gateau.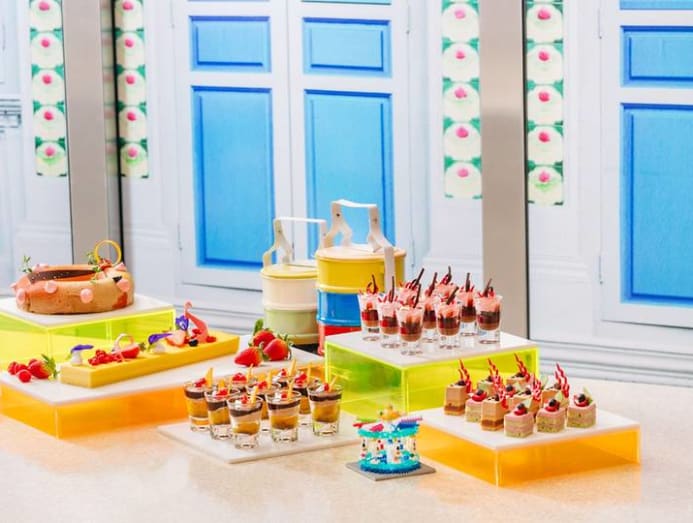 Gueridon service will be serving up meat carvings, Traditional Chermoula Chicken and Slow-roasted Smoked Beef Sirloin, followed by sweet treats towards the end of the meal.  
Booking is now available on Carousel's official website here, with prices starting from S$75++ for adult, and S$42++ for children. Contactless payment is preferred, and there's also an additional 20 per cent discount if you make payment with major credits cards or via PayNow.
For guests who prefer dining at home, you can enjoy Carousel's individual bentos, family meals, celebration feasts and desserts, available for order here.