What happens when you pit a Master Sommelier against a Master of Wine
Why, you get a boozy showdown, of course. But a rather civilised one, with party guests voting for their favourite wines picked by each professional. All this is happening in an upcoming charity auction dinner at CE LA VI.
In the world of wine, the two highest qualifications that certifies one's professional wine knowledge are the Master of Wine (MW) and the Master Sommelier (MS) titles.

The MW is meant to be more academic than the MS, but both qualifications are gruelling – each taking at least three years to complete – and are extremely difficult to attain. As a result, there are only 383 Masters of Wine and 279 Master Sommeliers in the world today.

Our little red dot can lay claim to one of the 279: Mathias Camilleri (who is of French-Chinese Singaporean extraction), who heads the team of sommeliers at CE LA VI.

In a bid to share "the similarities and differences between an MS and MW in a fun and meaningful way", he has conceptualised a friendly showdown dinner. The face-off will take place at CE LA VI on Apr 22, 2019.

The exclusive 12-guest charity dinner and auction will be held to honour Gerard Basset, an international wine legend who attained both MS and MW titles, and who passed away in January this year.

Priced at S$368++ per guest, each course of the six-course menu will be paired with two wines that have been handpicked by Camilleri and China-based MW Fongyee Walker respectively.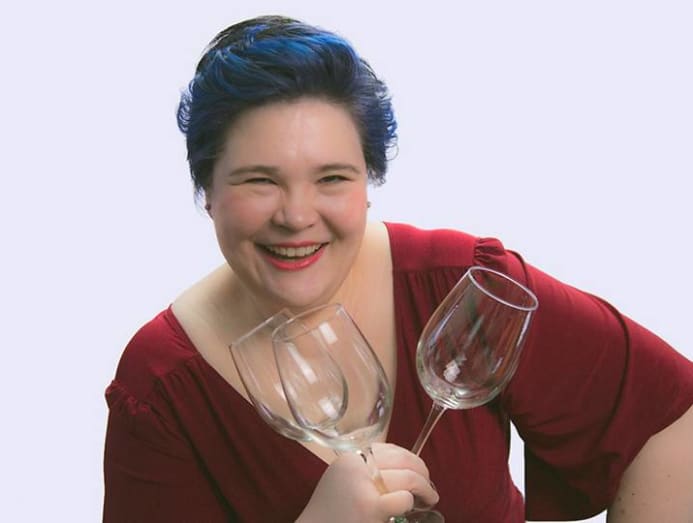 Guests will not be told who chose which wines, but their favourite pairings will be tabulated. The one with the highest number of votes at the end of the evening wins, and the 12 wines will then be up for auction.

Camilleri told CNA Luxury that he had been thinking about this concept for a couple of years. But things only started to fall in place after he met Walker, who is the co-founder of Dragon Phoenix Wine Consulting, Beijing's first independent wine consulting and wine education agency.
"Many times I hear from people who are interested in [embarking on] a wine program: Which [MS or MW] is the best? My answer is always neither, because these two programs have their own visions, the same levels of professionalism but suit different profiles of people and expectations," Camilleri shared.

"For me, the MW program is much more academic and promotes the knowledge of the art, science and business of wine. The MS program is concerned more about what is happening in the restaurant and trains sommeliers to understand, recommend and serve the guests in the most optimal conditions," he added.

For the dinner, Camilleri and Walker have both chosen a diverse variety of wines to pair with each course, with labels from Spain and South Africa to even Lebanon and China. A dish of Fermented Plums, for instance, is paired with a 2010 Chenin Blanc from Stellenbosch; Little Neck Clams, with a 2016 Penedes from Catalonia; David Blackmores Wagyu Beef, with a 2015 Cabernet Sauvignon from Ningxia; and the same dish with a 2006 Chateau Musar from Lebanon's Bekaa Valley. 

Without giving away too much, Camilleri explained their selection process, "I wanted to oppose Fongyee yet showcase my skills in the most impartial way. So without tasting [the menu], we used our memory and experiences of wine and ingredient flavours in order to make the pairing.

"It was actually funny to see what we both selected, how our interpretation of a dish and expectations can be different or similar. There was a dish where we actually selected the exact same wine! Ultimately, I think our selection is diverse, with some great surprises that reflect both our personalities."

However, Camilleri reiterated that the evening is not about determining who is the best. Rather, the session is meant to be an informative wine dinner that gives a peek into how two wine professionals pair wine with food.

He noted, "We wish to share our passion for wines through an interactive wine dinner. Our guests would have two propositions of wine for each courses from two wine professionals coming from different backgrounds. There would be a bit of education but the main purpose is to enjoy a great food and wine experience."

To make a reservation for this dinner, email reservationsg [at] celavi.com () or call +65 6508 2188