No gym? No problem! Try these challenging online workouts at home
With gyms, exercise studios and stadiums closed as part of Singapore's circuit breaker measures, fitness junkie Karen Tee test drives some of the most interesting and challenging online workouts available on the Internet.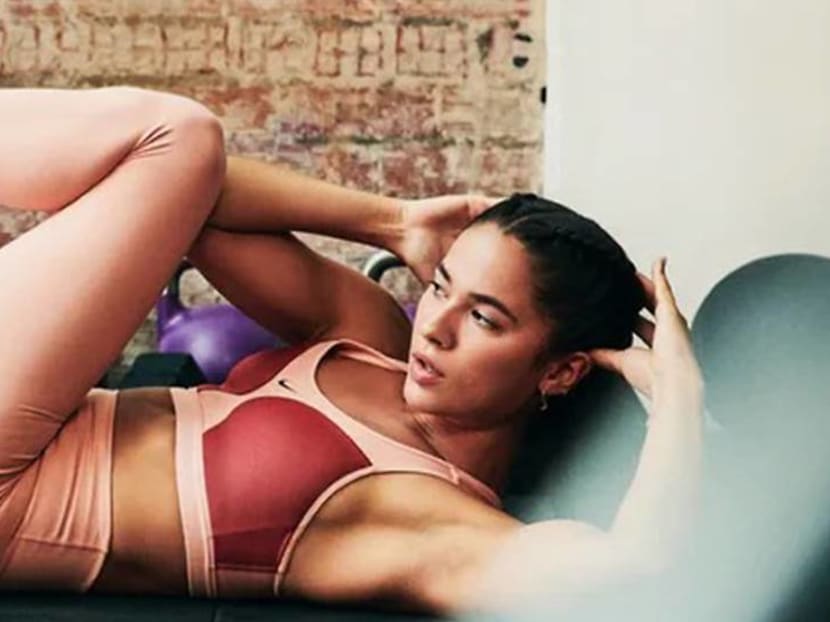 I may be an introvert but there is one activity that I much prefer doing in a group setting – exercising. There is something about suffering collectively with a bunch of people in a room I cannot escape that motivates me to do one more set of push-ups, punch that boxing bag with extra gusto or to try a deep backbend that I would never do on my own.
This is why over the past decade, since I began practicing yoga and exercising regularly, I have always maintained memberships to gyms and studios. But over the past few weeks, as the government has progressively stepped up measures on safe distancing and implemented a 28-day stay-home "circuit breaker", group workouts and gym-going have become a thing of the past, at least for now.
Still, while I willingly gave up going to the gym for the greater good, what I will not allow to fall to the wayside is my health and fitness. More than ever, it is during a pandemic, that each individual needs to care even more about this.
In Singapore, we might still be allowed to exercise in parks but to enhance safe distancing in our population-dense country, I intend to stay home as much as possible.
Thankfully, there are still plenty of ways to get moving even when mostly confined within four walls. For starters, there have long been a plethora of fitness apps and YouTube channels for those who need some "fitspo". Every now and then, I have turned to Fitness Blender's free calorie-busting videos when I am unable to make time to travel to the gym.
Now, as exercise instructors and fitness businesses try to adapt to this unprecedented situation by creating their own online content – much of which is currently free – there is literally a buffet of exercise options at one's fingertips.
Determined not to pack on what I am cheekily calling (COVID-)19 pounds by the time gyms are finally allowed to resume operations, I dove headlong into the world of digital workouts, the more intense the better.
The first session I tried was called Cardio Queen by Brad Wharakura, a Hong Kong-based instructor at Pure Fitness, which is offering a range of daily Instagram Live classes.
When I started the live feed, I was delighted to see the instructor all decked out in drag gear including make-up, a wig and an 80s-style exercise outfit.
Unapologetically fabulous and exuberant, he proceeded to lead a 45-minute session of heart stopping circuit exercises, often offering tips on how to use home items, such as water bottles instead of weights or chairs for inclined push-ups to intensify the workout.
Little did I know, the most challenging part was yet to come. At the cool down, the flamboyant instructor broke out into a Vogue-ing sequence, a dance form popularised by drag queens.
To keep with the spirit of things, I too tried to mimic his sashays, shimmies and high kicks. Well, after watching a video that my amused partner filmed, let's just say I should never be allowed to Vogue in public.
Time to get serious. I downloaded the Nike Training Club app, which is currently offering its premium content free of charge.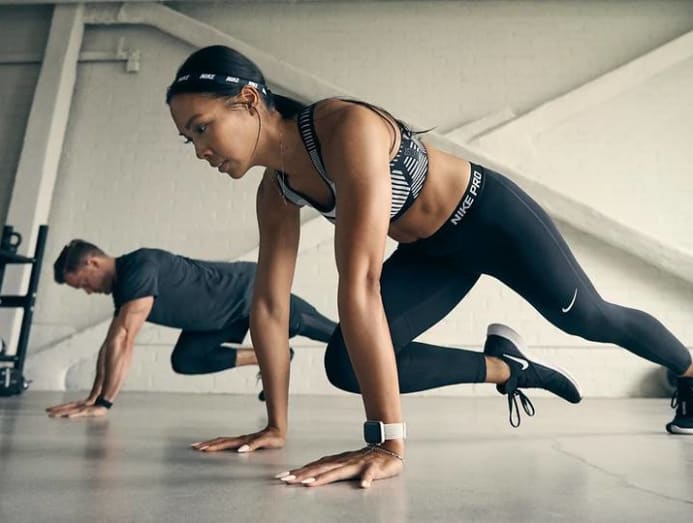 Its library of about 185 workouts feature bodyweight sessions, yoga classes and full-equipment workouts. I zoomed in on the athlete workout routines featuring famous names like gymnast Simone Biles and footballer Cristiano Ronaldo and picked The Decathlete session by Ashton Eaton, who curated this series of drills based on how he trains for this gruelling 10-event athletic sport.
Not surprisingly, the sequence, which includes mountain climbers, lateral step-ups, broad jumps and planks, more than exhausted all key muscle groups. However, I wish the video demos were conducted by Eaton himself instead of some generic fitness models to dial up the entertainment factor.
Enter Cntr, an app by actor Chris Hemsworth, which features the team of trainers, chefs and mindfulness experts that the Thor star trains with. As luck would have it, the home page was promoting a workout featuring Hemsworth, which I promptly started.
I figured, if I am going to sweat, I might as well do it in the (virtual) presence of a Hollywood hunk right? Well, it didn't quite work out that way. About 30 seconds into trying to keep my balance while doing jumping lunges, bear crawls and squats while carrying dumbbells, I stopped gazing dreamily at the screen and shifted my focus to not falling flat on my face.
Then, to my excitement, I discovered that Cirque du Soleil performers and personal trainers actually post exercise videos on their YouTube channel. I mean, who doesn't want the lithe yet strong bodies of these acrobatic performers?
There are only 12 workouts on their playlist but with each one focusing on a specific goal, they have all the bases covered. My favourite is the ominously titled Extreme Abs Workout which clocks a mere seven minutes but might just be the most painful minutes of my life.
If you do this correctly, you are not supposed to relax your abs for the entire duration of the video. I've done this about five times since and I am still not able to get through the routine without pausing for air and uttering a choice expletive or two.
Ultimately, after putting myself through the paces on all these different platforms, I found myself craving something familiar. It is certainly fun to try different workouts with various instructors but there is nothing like going to class with a teacher who you feel an affinity for.
Luckily, although my regular yoga studio, Pure Yoga, is currently closed, they are now live streaming classes on Instagram. I happily cleared my schedule to make time for back-to-back sessions by two of my favourite yoga teachers – Arun Rana and Sandy Shum.
I'll admit that seeing their familiar faces pop up on the screen and listening to their voice cues, which I have grown accustomed to over the years, made me shed a few bittersweet tears.
Over two hours, spurred on by their instructions and the in-chat comments made by various other regular students, I had my best sweat session in these few weeks.
I cannot wait for the day when I am able to safely return to the studio and to enjoy their classes in person. But for now, it is reassuring to know that thanks to modern technology, I am only a few taps of my phone screen away from the people who have kept me in fighting fit condition over the years.