Chef Manjunath Mural departs Song of India to open his own restaurant
Chef Mural's new casual dining establishment, Adda, will open in November.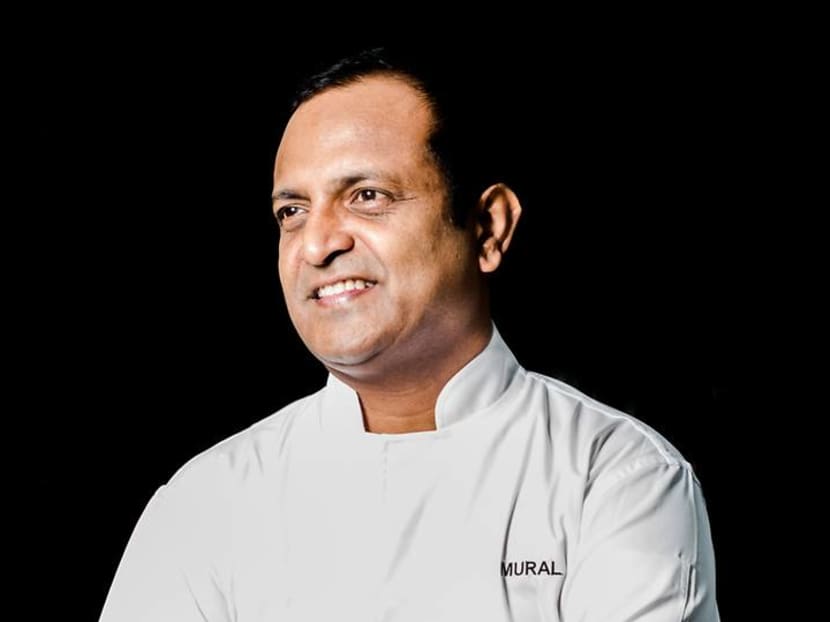 When one-Michelin-starred Song of India shut its doors in March this year, its head chef Manjunath Mural waited for news from the restaurant's owners of post-lockdown plans.
But when those plans never materialised, Mural began making plans of his own. On Tuesday (Sep 22) night, he announced that he would be opening a new restaurant called Adda, come November.
When it opens, Adda will serve an a la carte menu of neo-Indian cuisine, including the likes of butter chicken pot pie and prata quesadillas, designed to be "casual and fun".
The restaurant is a partnership between Mural and the Genie Collective, which owns Beirut Grill, Kebabs Faktory and Magic Carpet Lounge.
"This was an opportunity that presented itself at the right time," Mural told CNA Luxury. Under his stewardship, Song of India received its Michelin star in 2016 and retained it until his departure. "I've always wanted to create my own concept, with new and innovative ways to present Indian cuisine in an approachable manner."
Adda will be located at Diner's Club Building in Beach Road, where Magic Carpet Lounge is also situated. At the time of publication, Song of India's owner Terese Paul could not be reached for comment.
"This was an opportunity that presented itself at the right time. I've always wanted to create my own concept, with new and innovative ways to present Indian cuisine in an approachable manner." – Manjunath Mural