Waku Ghin chef Tetsuya Wakuda to debut new restaurant at MBS in 2022
The restaurant, named Wakuda, will be the acclaimed chef's second dining concept in Marina Bay Sands. It will also make its debut in Las Vegas in spring 2022.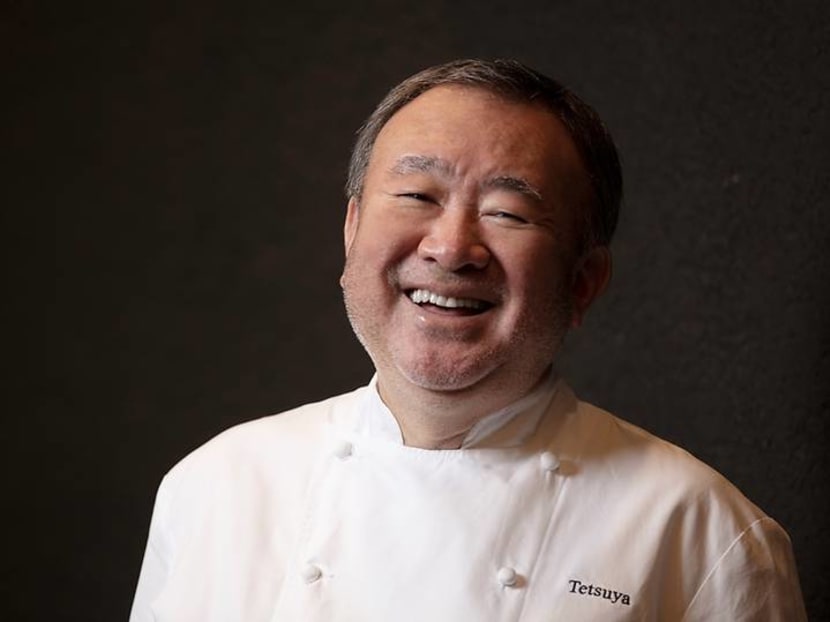 Japanese-born Australian chef Tetsuya Wakuda has made waves in the culinary world. Over the course of his career, he has received top accolades including The World's 50 Best Restaurants distinction for his eponymous restaurant Tetsuya's in Sydney, and two Michelin stars for Waku Ghin at Marina Bay Sands in Singapore.
Now, 11 years after Waku Ghin opened its doors, the renowned chef is set to debut a new restaurant at MBS. Scheduled to open in early 2022, Wakuda is described as a "vibrant, artful collision of time and culture, capturing the tension between traditional and modern Japan in a bold and thoughtful way through cuisine design and art".
The restaurant is a partnership between chef Wakuda and the internationally acclaimed 50 Eggs Hospitality Group. 50 Eggs has a portfolio of 12 successful restaurants, including popular Southern American eatery Yardbird at MBS.
Following its debut at MBS, Wakuda will have an overseas outpost as well. It will open at The Venetian Resort in Las Vegas in 2022.
"After 11 years of success with Waku Ghin, I am truly thrilled to open a second restaurant at Marina Bay Sands, in partnership with John Kunkel, 50 Eggs Hospitality Group and Las Vegas Sands," commented chef Wakuda. "The Wakuda brand represents an evolution from my restaurants to date, with a vibrant design and atmosphere that will be an exciting new backdrop for my cuisine."
50 Eggs Founder and CEO John Kunkel added, "The Wakuda concept will be a richly experiential take on Japanese dining – truly next level. We're honoured to be joining forces with chef Wakuda and our longtime colleagues at Las Vegas Sands Corporation, as we bring the restaurant to Singapore, and then to Las Vegas next year."
More details regarding Wakuda will be released in the coming months, but for now, updates can be found at marinabaysands.com/WakudaJapanese or via Instagram at @wakudasingapore.  
"The Wakuda brand represents an evolution from my restaurants to date, with a vibrant design and atmosphere that will be an exciting new backdrop for my cuisine." – Tetsuya Wakuda