With increased demand, Singapore chocolatiers dream up new cacao creations
From keto and plant-based chocolate desserts to chocolate bars with TCM elements, chocoholics in Singapore are more spoilt for choice than ever.
If you've been reaching out for a bar more often than you'd like during the pandemic, you're not alone. And no, we're not talking about the exercise kind.
Local chocolate makers are reporting bustling sales since last year's Circuit Breaker. And while the latest Phase 2 (Heightened Alert) has tipped the scales in favour of online orders rather than from brick-and-mortar stores, the brands' overall revenues have so far held up well, with some registering figures close to pre-pandemic levels.
Dessert chef Janice Wong said that her eponymous chocolaterie saw a 50 per cent increase in chocolate sales during last year's Circuit Breaker. While there was no significant increase during Phase 2 (Heightened Alert), there were more orders for fresh products such as cakes and brownies, mostly via its website. Her physical stores at Paragon and Raffles City remained open throughout.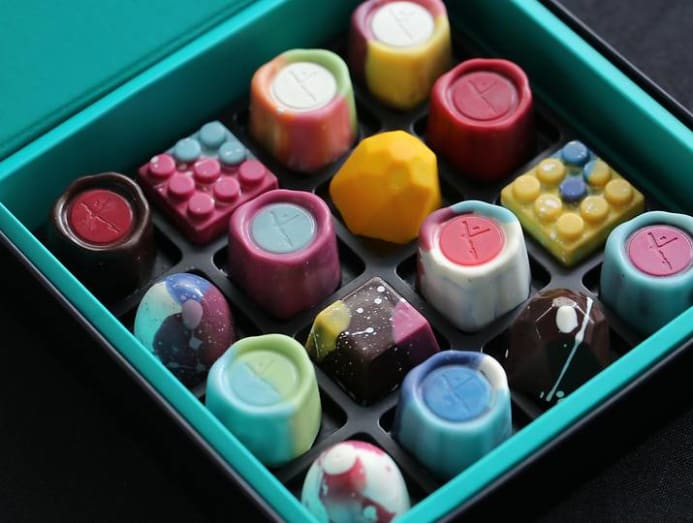 At Mr Bucket Chocolaterie, which launched in November 2020 with digital retail and a physical store at Sin Ming Road, online sales picked up during the recent Phase 2 (Heightened Alert). Founder Jerome Penafort said: "Previously, online and retail sales were quite evenly matched, but now it's more 70/30 in favour of online sales."
The most popular items have been bon bons and drinking chocolate, probably because "bon bons make a nice gift to cheer up friends and family during this period, and the drinking chocolate is rich, creamy and comforting during these challenging times," surmised Penafort.
"Besides purchasing for self-consumption, we also see customers sending our bars and gift kits to their friends and colleagues as encouragement treats since most people have been working from home." – Yilina Leong
Mr Bucket's top sellers run the gamut from classic Sea Salt Caramel to experimental, locally inspired ones like the Double Soy Sauce Caramel and Calamansi Surprise. Added Penafort: "We do get good traction when we launch new flavours like the Golden Yay Time flavour in May, which was inspired by a popular Australian summer ice cream Golden Gaytime and made in collaboration with Salted & Hung restaurant."
Penafort plans to keep the hype up with new flavours and limited edition collaborations such as bons bons made with single origin Asian chocolate that are infused with single malt Scotch whiskies, as well as canned cocktails like Smocha, a heady mixture of Nikka coffee whisky, cacao nibs, coffee beans, lapsang souchong and coconut water.
The past year has also been a busy one for Fossa Chocolate. Its co-founder Yilina Leong shared that there was an increase in online purchases for their chocolates, especially for signatures such as the Honey Orchid Dancong Oolong and Oolong Tea dark milk bars.
Besides chocolates, its website also retails spreads, tea leaves and even nail wraps. A separate grocery arm was launched recently: Fossa Provisions carries sakes made in family-run breweries and conservas from Spain and Portugal.
With such strong demand, all the chocolatiers are raising the bar on their offerings to keep customers enticed.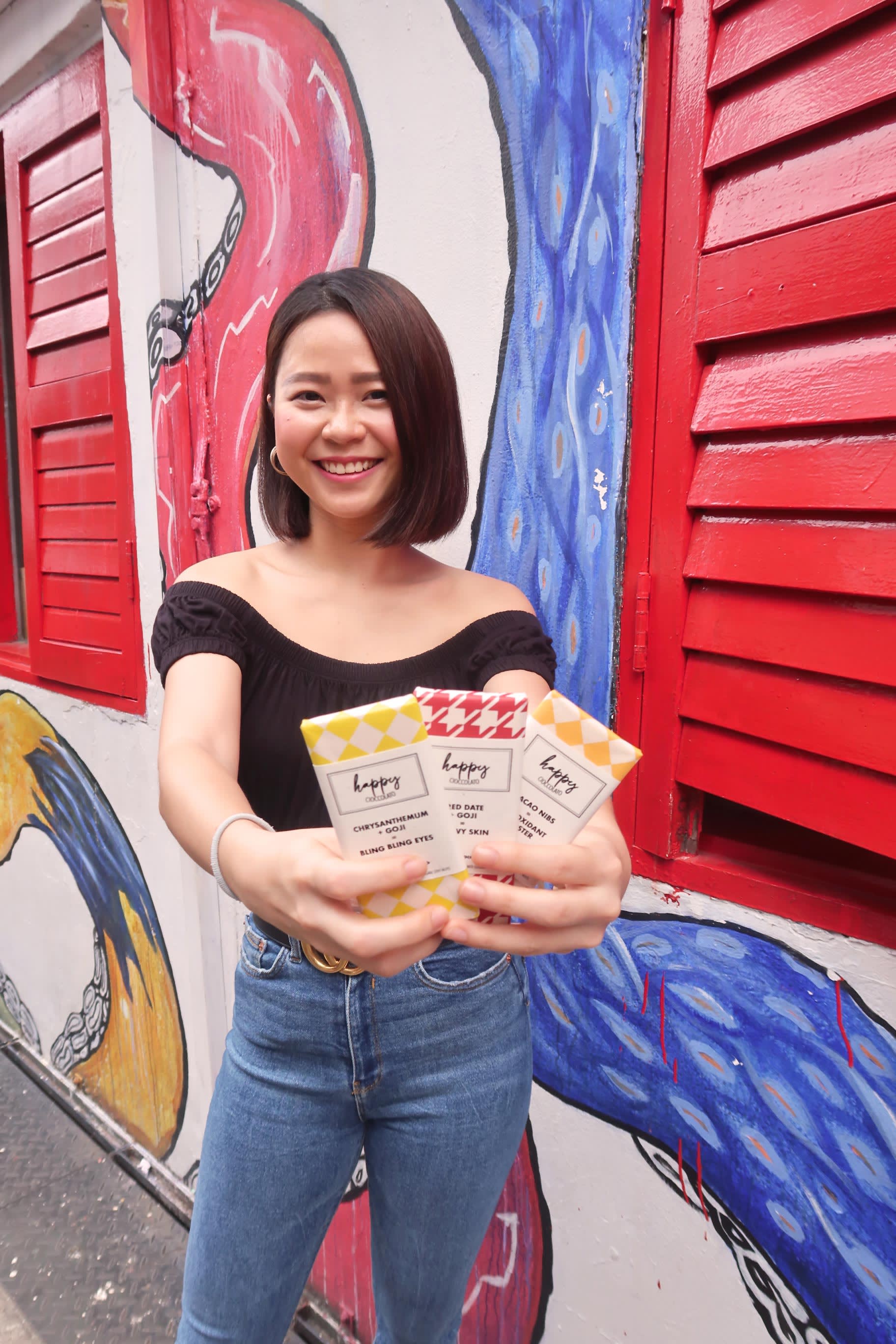 "There are two big trends happening in Asia – health and taste," said Wong. "We did more confectioneries during Chinese New Year and Valentine's Day, and fresh products at other times. We will be creating more fresh products to consume at home because people can't travel, and you'd want a light snack at home."
She recently launched a new keto and plant-based menu that caters to dietary needs such as gluten, diary and nut allergies. Delicious desserts such as Sticky Date Pudding, Banana Chocolate Cake and Matcha Basque Cheesecake satisfy the sweet tooth without the diabetic calories, thanks to ingredients that include natural sweeteners such as stevia and erythritol, vegan butter, and milk made from almond, cashew, coconut and oat. There are also vegan truffles and ice cream.
Founder Jolyn Yong explained: "From a TCM perspective, the combination of chrysanthemum and goji berries is good for the eyes; red date and goji berries help in blood circulation and to rejuvenate the skin; and black sesame is widely known to give us beautiful hair."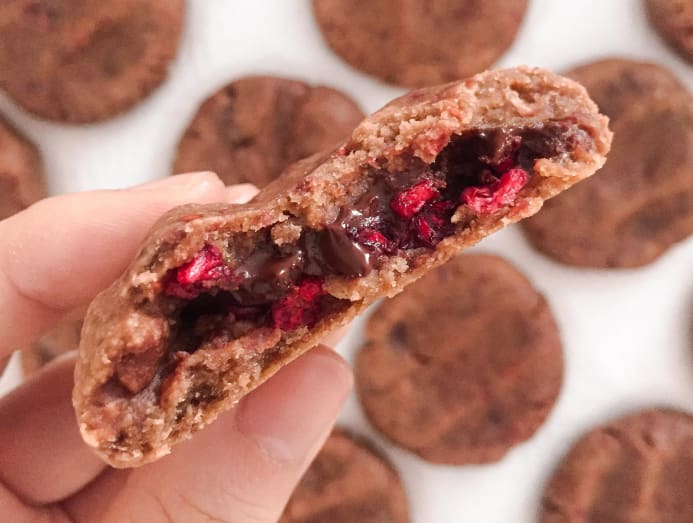 She also makes "chockies" (chocolate cookies) and a chocolate banana brownie cake that comes with the option of being infused with Ron Abuelo aged rum, and is made sans flour, eggs, butter, refined sugar and baking powder.
Yong said: "Because of my personal experience in curing my severe acne through food, my products are vegan, free from refined sugar and do not contain allergens like dairy, gluten, soy and nuts. Yet the taste isn't compromised. Some of our customers have food intolerances and find it difficult to find chocolates and baked goods that they can enjoy without any worries so I want to be there for them."
Minkov said that they also experienced a spike in the sales of their Build-Your-Own chocolate gift sets, where customers can create their own bundles which are then delivered wrapped in sustainable Japanese fabric, furoshiki-style. Popular flavours that have flown off the shelves include smoked chilli, smoked sea salt, masala chai and traditional French chocolates, all from bean-to-bar chocolate makers who are committed to the environment, their communities and ethically sourced beans.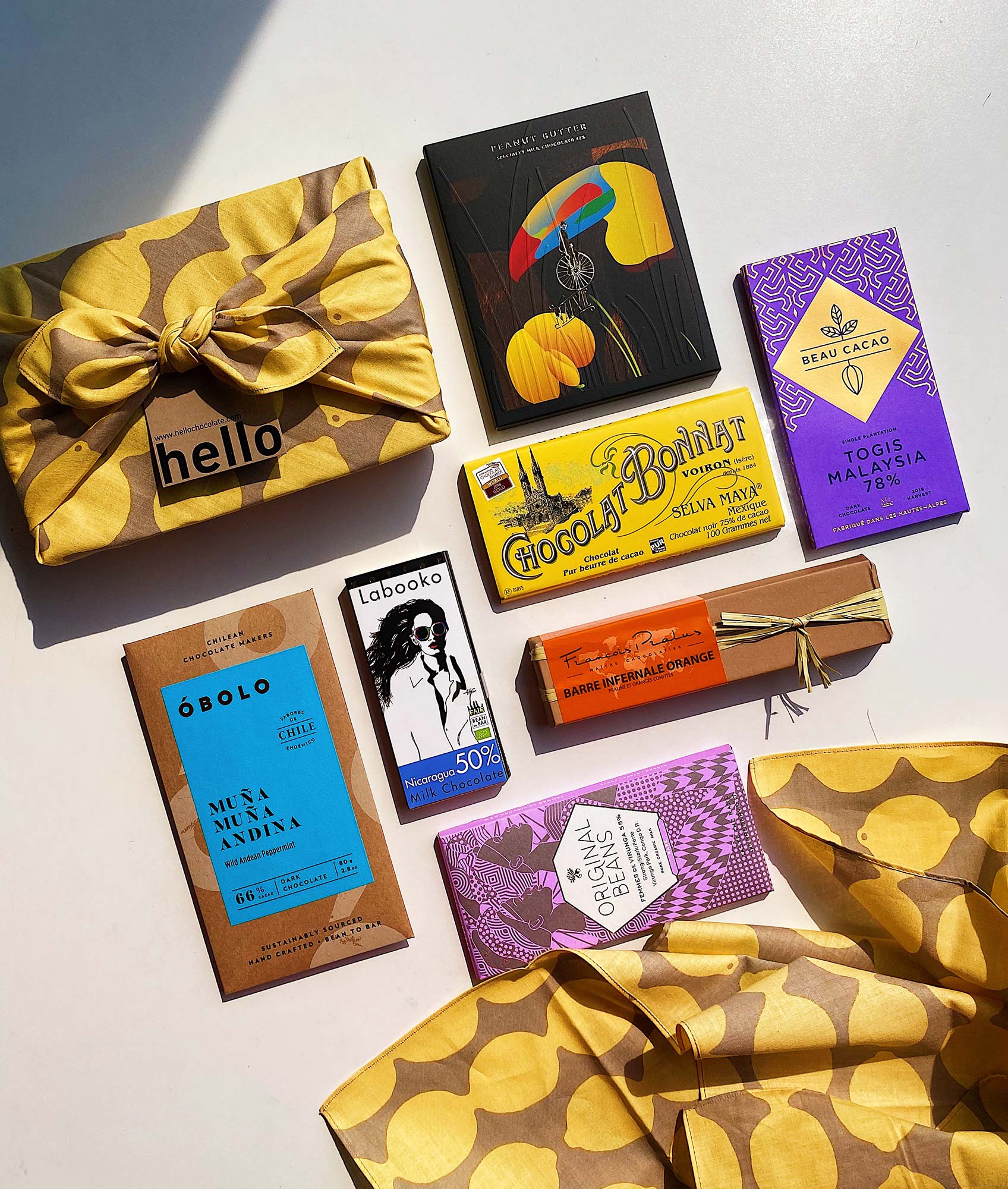 "We expect conscious consumption to be a very strong trend for the next five to 10 years at least. The craft chocolate industry is only a segment of the global processes that makes consumers feel that we are part of one interconnected global system that we should take care of, especially through our purchase decisions."
"There is a strong and growing interest in sustainably and ethically produced chocolates that offer very high quality and with an absence of artificial ingredients." – Dmitry Minkov