A different kind of Cyber Weekend: One to help you get into the festive spirit
The Christmas Atelier, happening from Nov 27 to Nov 29, has all the trappings – and holiday trimmings – you will need to feel jolly.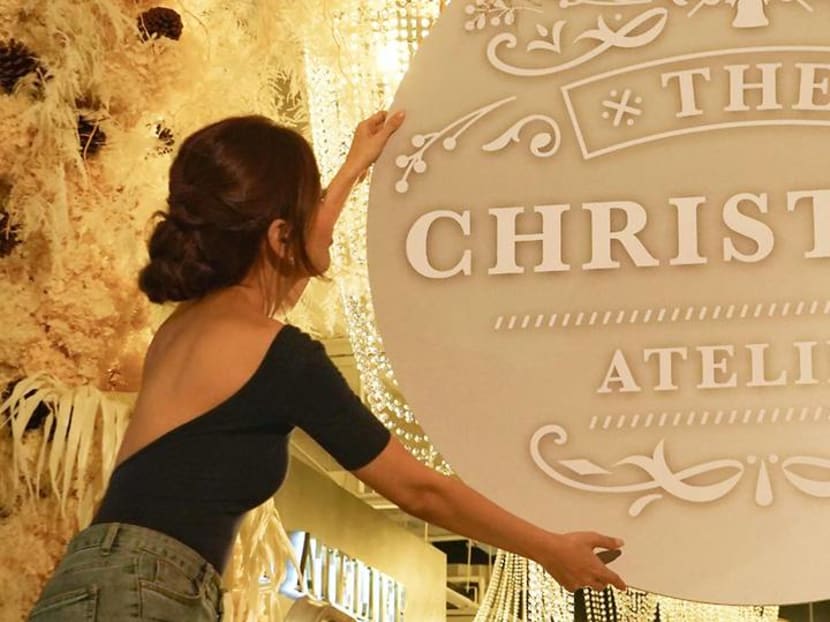 You know the drill. It's beginning to look a lot like Christmas, with the halls decked with holly and all that good stuff. And what better way to soak in the spirit of the season than by browsing a holiday market and filling your shopping basket with seasonal wares?
While a trip to a traditional Christmas market in Europe is off the books for now, you can still enjoy the holiday festivities and pick up trinkets and other gifts at a local market.
From Nov 27 to Nov 29, The Atelier & Co is back with its second The Christmas Atelier fair featuring a curated selection of homegrown labels including jeweller Carrie K; fashion labels Stolen and Ying The Label; and furniture label Scene Shang.
Lelian Chew, founder of The Atelier & Co, which is the parent company of brands including The Floral Atelier and The Wedding Atelier, said, "The Christmas Atelier was born out of my vision to bring together Singapore's favourite brands during the most wonderful time of the year.
"The genesis of it is to celebrate the joy of gifting and the spirit of community. And one can argue that this year more than ever, this spirit is important. Even with the challenges, it felt worthwhile to still continue this tradition."
Expect plenty of festive launches such as Bynd Artisan's Home For Christmas hampers and Carrie K's Starburst jewellery collection. Life coach Dr Jade Kua of Jade Life and Wellness will also be launching a limited edition Christmas bedtime book about mindful conversations as well as merchandise from the book.
For shopping fuel, popular F&B brands including gin distillery The Brass Lion, bakery Windowsill Pies and Italian eatery Da Paolo will also be offering Christmas goodies.
Not surprisingly, many Singaporeans are in the mood for some holiday cheer as well. The RSVP-only event is so popular that all slots to attend the fair have been taken up. Luckily, there is also an online version of The Christmas Atelier, where items from the participating brands will be available for purchase.
Still, if you would rather be immersed in a festive environment while you do your holiday shopping, you can make an appointment to visit The Atelier & Co in the days after the fair. Its Insta-friendly decor and holiday-themed products will still be available for browsing and purchasing.
Party organisers and hosts will be pleased to know that there are fresh 50cm Christmas trees to spruce up small spaces as well as fuss-free table centrepieces for cosy festive gatherings at home. The sets include floral arrangements, candle stands, glassware, plates and cutlery – and there are options to rent tableware for those who want something different just for the end of the year.
Whether your preferred way to shop is online or in-person, consider 'tis the season for some conscious spending by supporting some of your favourite local brands.
"2020 has not been easy for anyone, but in today's environment, it is truly an uphill battle for small business owners and retailers," Chew said.
"Now is the time to stand behind our favourite local brands – share a review, spread the word or purchase a gift card. It's important to note that we need local brands as much as they need us to keep the communities we live in strong."
"2020 has not been easy for anyone… it is truly an uphill battle for small business owners and retailers… Now is the time to stand behind our favourite local brands." – Lelian Chew