Christmas treats: Bourbon-spiked cupcakes and salted caramel cookies
Behold! This festive season's Yuletide goodies include amaretto-glazed fruitcake, dark chocolate peppermint dessert and mascarpone cookies exclusive to Singapore.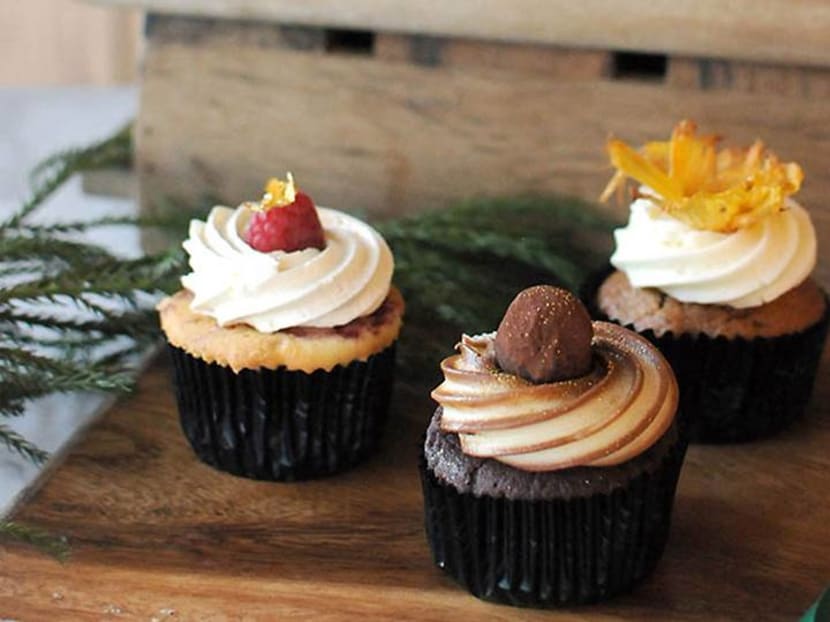 Ah, 'tis the season for spoiling your foodie friends (and yourself, let's be honest) with a host of holiday treats. The options are many: You could indulge your guests with baked delights and decadent desserts that smell like Christmas when entertaining at home. Or surprise them with a thoughtfully put together gift set or a gourmet hamper.
Either way, their palates and bellies will thank you for it.
RAZZLE DAZZLE 'EM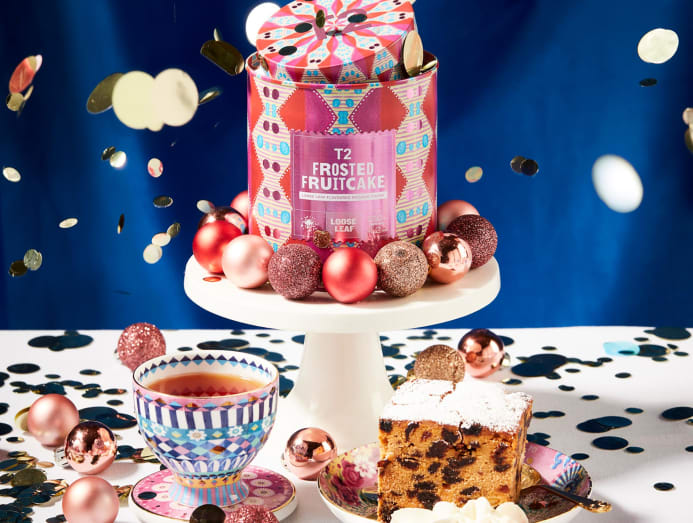 Australian tea company T2's holiday collection is aptly themed "Best In Show" and highlights much-loved classics like the delightful Choc Berry Trifle, Mulled Wine Magic and Frosted Fruitcake (S$30 per tin).
Customer favourites like French Earl Grey and Sleep Tight are also repackaged as adorable ornaments (S$12 each) for the festivities. T2's colourful tea ware makes for great gifting, too.
COOL BEANS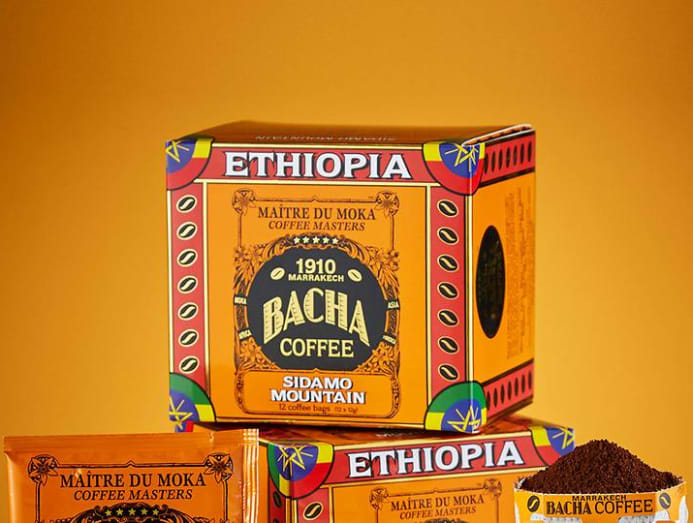 No average cuppa joes with Bacha Coffee's gift boxes. The Single-Origin Ethiopia Sidamo Mountain Coffee Bag Gift Box (S$25) harbours richly flavoured java that tastes as good as its packaging looks. Beans harvested at the edge of the Ethiopian Highlands yield full-bodied cuppas with complex floral notes and the depth of cocoa.
The Fine Flavoured: Sweet Mexico Coffee Bag Gift Box (S$25), meanwhile, features Arabica beans with the subtle warmth of vanilla.
This Yuletide season leading man Pierre Png and his wife Andrea De Cruz share their heartwarming new Christmas tradition.Through 16 years of marriage, Pierre Png and Andrea De Cruz have always believed Christmas is love. CNA Luxury decided to sprinkle a little Yuletide magic on top of that in a festive short film we call Finding Christmas. Happy holidays!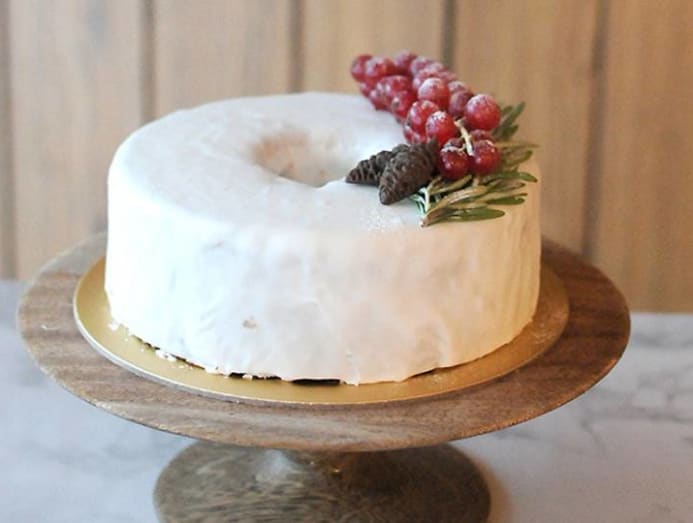 Like their everyday bakes, Plain Vanilla's holidays sweets are simply irresistible. Christmas fruitcakes (S$65 for a 1kg cake) are iced with an amaretto glaze and tumescent with rum-soaked glace cherries, citrus peel, golden raisins, walnuts and pecans. 
Cupcakes (S$4.50 each) come in yuletide flavours too – think Christmas Hummingbird, a bourbon-spiked banana and pineapple cake topped with cream cheese frosting; and Triple Chocolate Peppermint, a dark chocolate peppermint cake with white and dark chocolate swirl frosting crowned with a gold-dusted, hand-rolled peppermint chocolate truffle.
ionorchard.com/shop/PLAIN-VANILLA
BAKED GOOD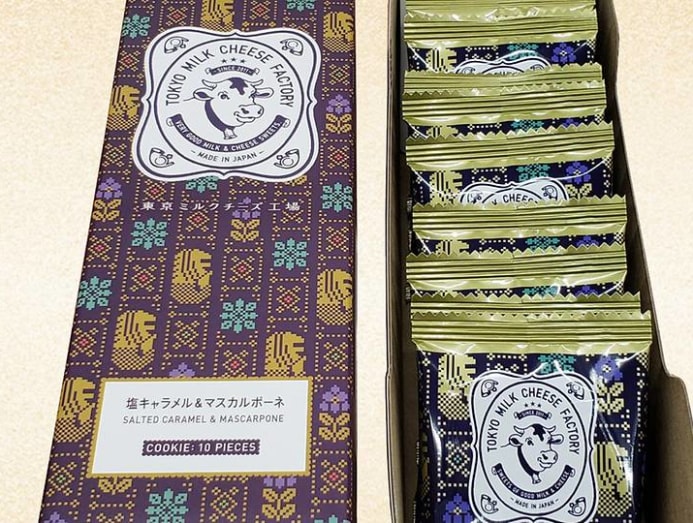 Christmas heralds the first Singapore-exclusive flavour from Tokyo Milk Cheese Factory. These Salted Caramel and Mascarpone Cookies are a lush delight and perfect for holiday gifting. They'll be available at Tokyo Milk Cheese Factory ION Orchard from Dec 12.
Long-time fans of the brand will be pleased to know that the popular Chocolate and Mascarpone Cookies, available only at Christmastime, are back in store. Prices start from S$18 for a box of 10 cookies.
ionorchard.com/shop/TOKYO-MILK-CHEESE-FACTORY?id=19
JUST LIKE MAGIC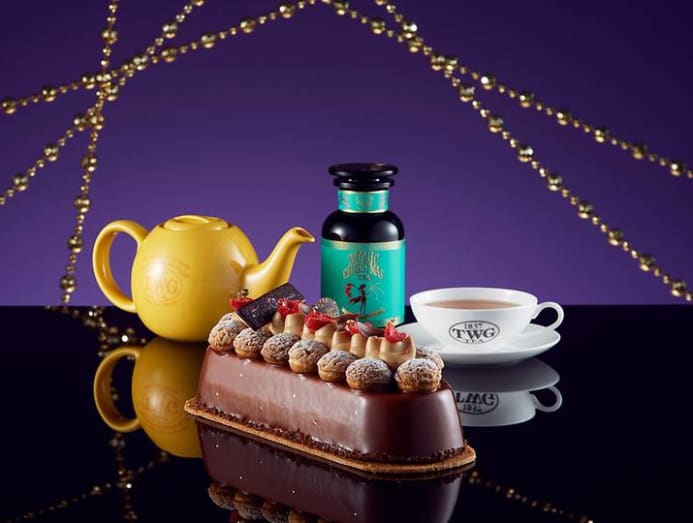 The scent and flavour of the holidays are distilled in TWG's Magic Christmas Tea, with its delicious melange of citrus fruit, spices and chocolate. Available in gorgeous sea green-and-gold gift sets, the tea also lends its sweet, fruity notes to macarons, chocolate bonbons, log cakes and pastries.
To celebrate the season over a languid meal, head to the TWG Tea Salon to enjoy the S$45 Festive Set Menu comprising a main course of duck breast roll with baby pears poached in Red Christmas Tea and a choice of vanilla or chocolate Magic Christmas Tea-infused mini log cake. Each meal comes with a choice of hot Magic Christmas Tea, Christmas Lights iced tea or a Magic Christmas Tea-infused mocktail (S$10 supplement).
ionorchard.com/shop/TWG-TEA-SALON-and-BOUTIQUE
TEA-TOTALLY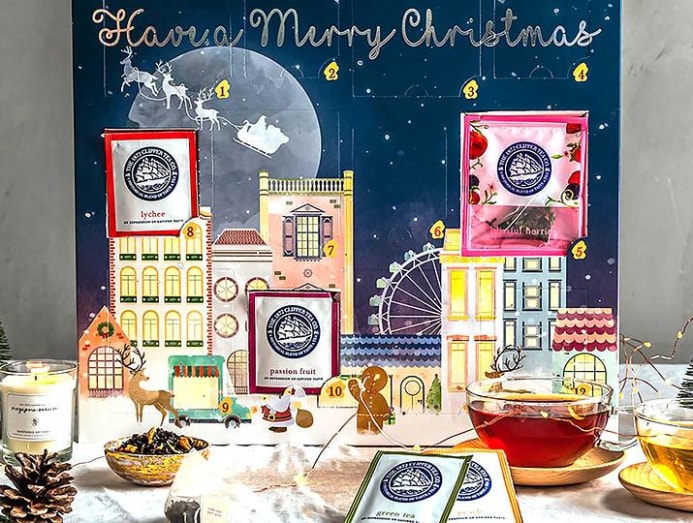 Everything, especially a cup of tea, is better shared. So what better way to usher the advent of Christmas than with a pair of teabags for savouring each day. The 1872 Clipper Tea Co's Advent Calendar (S$39.90) comes in a pretty assortment of 24 teabags, with blends that include Longan Paradise, Blissful Berries, English Breakfast, Timeless Earl Grey and Peppermint.
clippertea.com.sg/blogs/stores/ion-orchard-flagship
BASKET CASE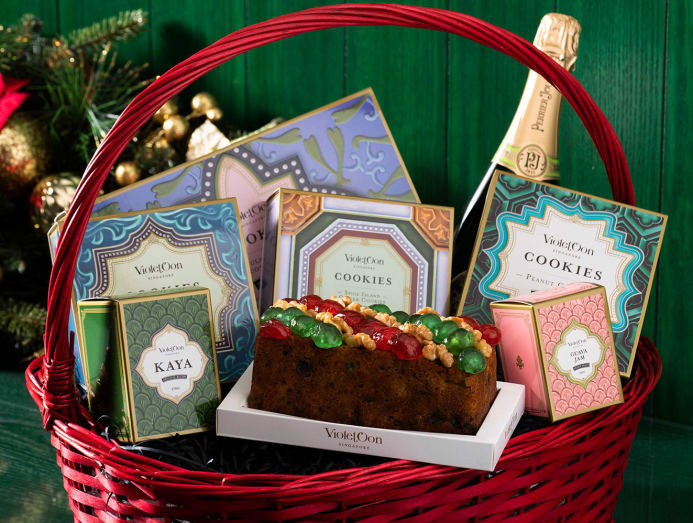 Give the gift of fine local flavours with Violet Oon's Festive Hampers. Each basket comes packed with well-made familiar favourites like brandy-soaked fruitcakes, kaya jam, peanut cookies, coconut candy, pineapple tarts and even champagne. Prices start from S$60.
ionorchard.com/shop/VIOLET-OON-SINGAPORE
CHRISTMAS WITH A VIEW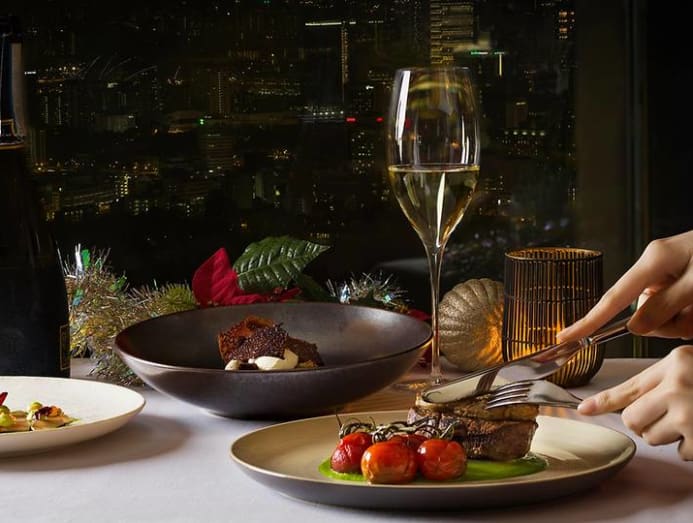 If, perhaps, you have no plans to stay home this Christmas, you could consider making your festive meal extra special by enjoying it 55 storeys up – the view from that altitude is awe-inspiring, to say the least.
At Salt Grill and Sky Bar, choose from a three-course lunch (S$88) or five-course dinner (S$148) featuring prime Australian produce. Among the delectable specialities are kombu-cured Tasmanian salmon poke with avocado, smoked Yarra Valley roe and wakame; Westholme wagyu tenderloin with smoked artichoke and Perigord truffle; and a whisky and vanilla tart with Australian cherries.
To book, call 6592 5118 or email info [at] saltgrill.com ()
In partnership with ION Orchard.