Is safe distancing enough to save Singapore's co-working and co-living spaces?
As employers and employees look for flexible solutions amid global economic uncertainty in a post-pandemic environment, will co-working and co-living spaces still be as attractive as they once were?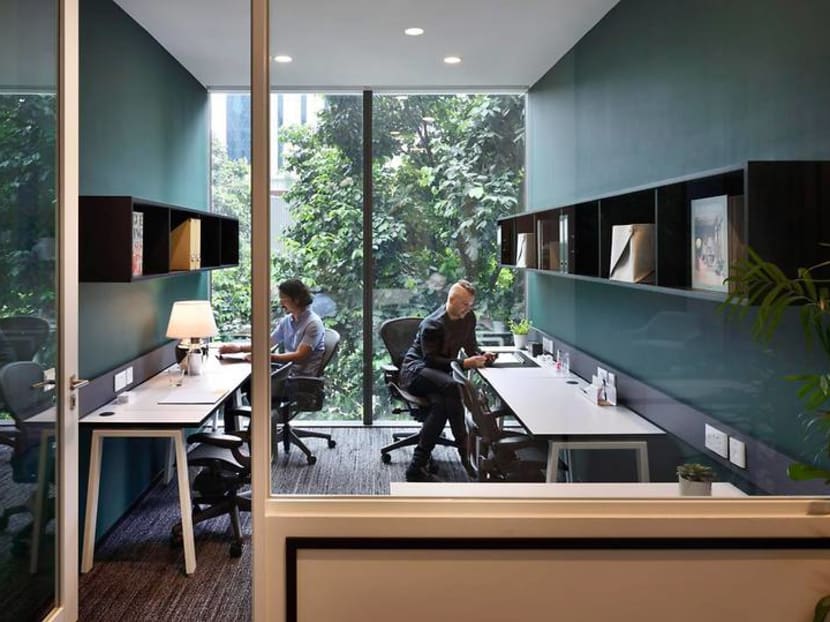 Networking, a like-minded community and unfettered mobility are the main reasons why some are drawn towards co-working and co-living facilities. Now that mandatory safe distancing measures and health concerns have driven all physical interaction online, fostering the crucial bond that makes these places tick has become even more challenging.
As the pandemic continues to exert pressure on bottomlines, and companies re-evaluate their manpower and office space requirements, co-working and co-living spaces must go beyond merely implementing stringent cleanliness and safety protocols, as well as re-configuring furniture and desk usage, to emerge unscathed from the storm.
Tay Huey Ying, Head of Research & Consultancy at JLL Singapore, said: "Co-working should remain popular insofar as their short-term contract offerings provide the flexibility and agility for organisations to adjust headcount and accommodate changes to underlying business strategies without being constraint by longer-term leasing commitments.
"The plug-and-play simplicity and convenience are additional strengths of the co-working offerings that will remain compelling to some, especially those looking to set up operations speedily with minimum hassle."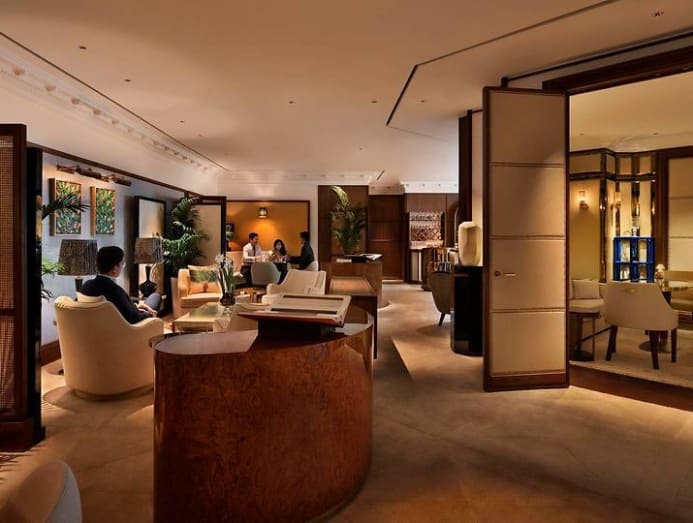 "Some co-living operators have shared that they have lost tenants due to retrenchments. Others reported finding new tenants who, faced with salary cuts, had opted for cheaper co-living accommodation instead of renting an apartment.
"However, in the longer term, when the COVID-19 crisis is resolved, people are likely to be drawn back to the communal living set-up, especially for those who are keener on socialising and interaction with others."
'CO-LIVING IS HERE TO STAY'
Fang Low, CEO and founder of boutique co-living setup Figment, shared the same sentiment.
"I think co-living is here to stay, what with a more globally mobile workforce looking for flexible housing options, widespread loneliness in urban areas, and the rise of the sharing economy, among other trends. COVID-19 has put a dampener on growth but the overall direction of things will remain the same." 
Its Shophouse series was designed by architects, while the Case Study residences were decked out by well-known design maestros and President's Design Award winners Ministry of Design, Scene Shang and Studio Juju.
"From the get-go we were never looking to squeeze 150 people into a building 'adult dorm' style. This sentiment has served us and made it easier to comply with the [safe] distancing measures in practice," Low shared.
Jonathan Schiff is behind new co-living entrant gnomadic that just launched in January with two properties in River Valley and Orchard. He said that in the last few months, he had observed an increase in demand from locals who were either re-evaluating their accommodation plans post-circuit breaker, or had planned to move overseas but have now decided to stay.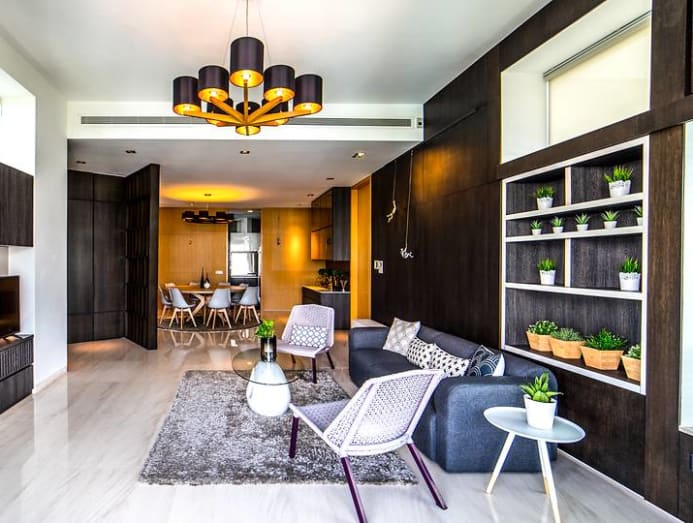 "The truth is that humans have always been a communal and social species. We believe that this yearning for community and connection will continue," Schiff added.
Hmlet, which has 100 stylish co-living properties in Singapore, Hong Kong, Sydney and Tokyo, is also leveraging technology and social media to keep alive the vibrant community spirit that it is well known for.
Its CEO Yoan Kamalski said: "Our continued investment in innovative technology allowed us to quickly pivot and shift our services like property tours and community events online."
In a departure from its usual modern palette, hmlet recently launched nostalgia-tinged rooms in Tiong Bahru and Emerald Hill that evoke the neighbourhoods' history in their design.
NEW OFFICE MODELS, MORE RELEVANT CONTENT
According to research consultancy CBRE Singapore's 2030 market report, the number of flexible work space locations more than doubled between 2013 and 2018, while the total space taken by co-working has expanded by three times.
Trending hard are co-working venues catering to niche markets with a demand for shared facilities such as the Core Collective by Aurum (fitness and wellness companies) and NSG Biolabs (biotech start-ups).
Trehaus, in particular, meets a demand that few of its type provide – a conducive environment for working parents to be effective in their jobs while being close to their children.
Trehaus is conceptualised as a "village" consisting of pre-school and childcare facility Trehaus School. This is just steps away from co-working Trehaus Business Club, which has hot desks and meeting rooms. There is also a 2,000 sq. ft. Family Club for kids to enjoy enrichment classes while parents attend workshops and talks.

Its CEO and co-founder Elaine Kim said that their venue caters to companies who want to retain the best talent without having to build their own creches or nursing rooms. This includes working parents who want to be present during their children's growing years. Some companies have their own office space, but allow employees with young kids to work from Trehaus.
"We believed that working, learning and playing under one roof will be the next office model and COVID-19 just accelerated this." – Elaine Kim
"We saw the future of work as being an integrated workplace with office, childcare, pre-school and eventually co-living," Kim explained. "We believed that working, learning and playing under one roof will be the next office model and COVID-19 just accelerated this. Forward-thinking companies will realise the need to offer remote working facilities and flexibility while expecting high productivity."
Design stunner The Great Room is holding fast to its "all work all play" credo of being a hospitality-led co-working space to ride out the downturn. This even as the planned opening of six locations for this year have been delayed, including its flagship space in the yet-to-be-completed Afro-Asia i-Mark building on Robinson Road.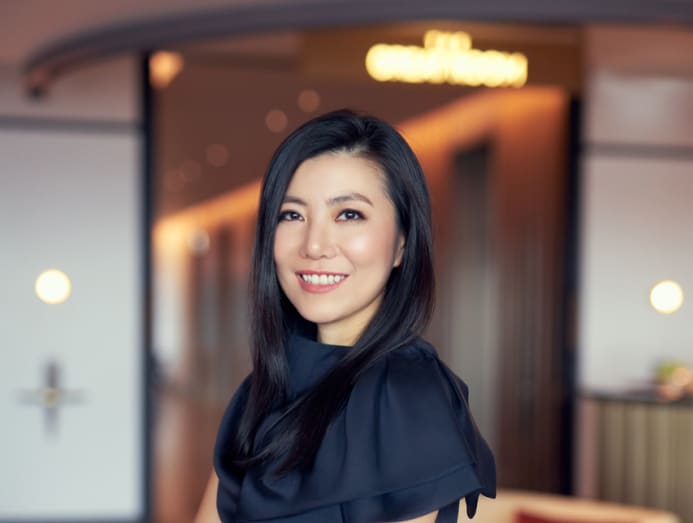 Its co-founder and CEO Jaelle Ang believes that the demand for co-working will grow "very quickly". In the last four weeks of the circuit breaker, they have received several enquiries from companies who are considering leaving their traditional offices for shared ones.
"More than ever, with unpredictable growth, headcount and even geography, companies need to be early-footed and actively move to a real estate model that is more agile.
"The supply side must also grow not just in square footage, but in the delivery of better quality spaces and more relevant content to engage members, and an overall stronger price-value proposition for the different segments of demand."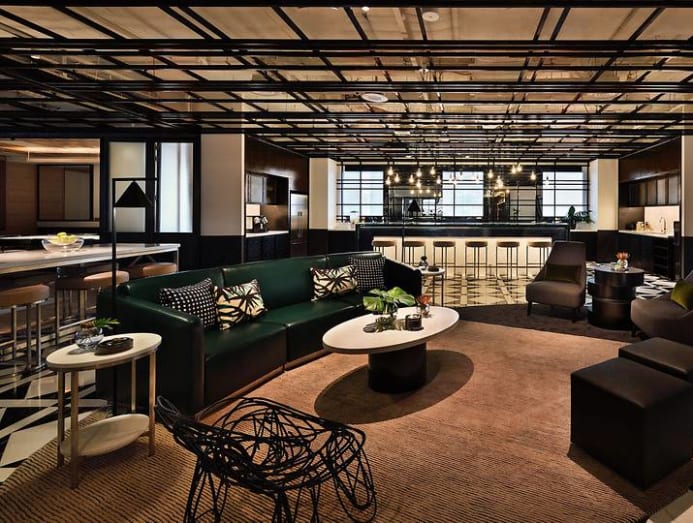 'OPPORTUNITY IN RAINY WEATHER'
Although this statement was articulated for a co-working space, it applies equally to any co-living property too.
For example, lyf Funan Singapore, which opened in September 2019, stands out for its thoughtfully designed and colourful co-living apartments ranging from studios to six-bedroom duplexes that can also function as private work suites with flexible tenures.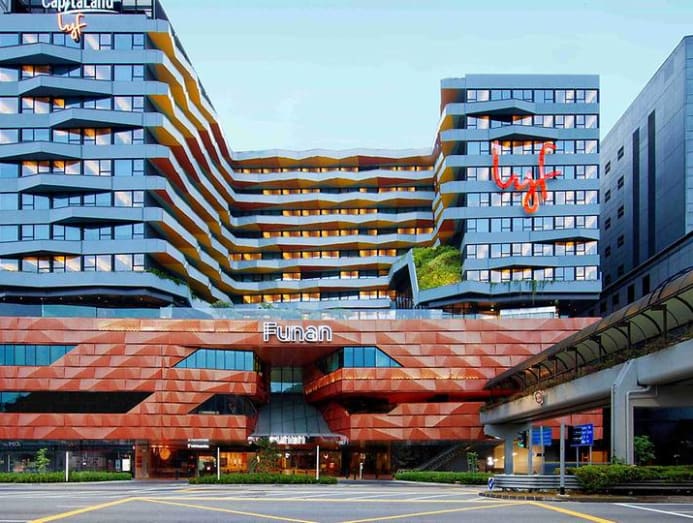 Being located within an integrated complex also allows guests to enjoy amenities such as a supermarket, retail shops and F&B outlets right at their doorstep.

Meanwhile, The Work Project's slated Q3 opening at the CapitaGreen building aims to be a one-stop shop in creating bespoke office solutions for enterprise companies.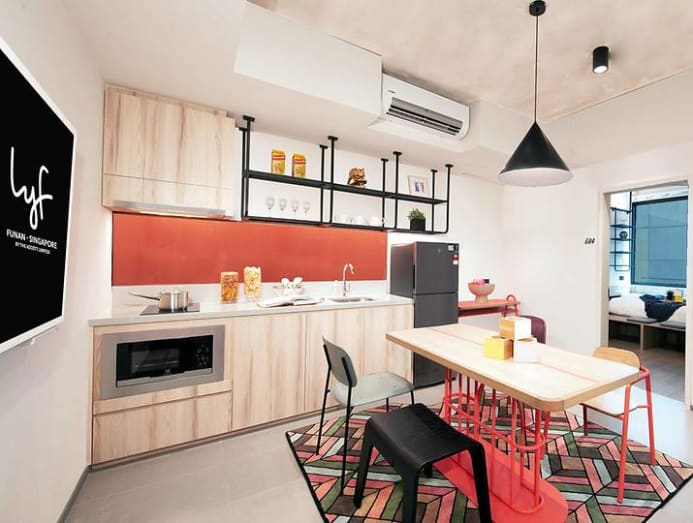 Ang concluded: "I believe there is opportunity in rainy weather. If we can articulate and deliver a stronger value proposition, we are able to build more brand equity and customer loyalty."
To emerge victors, co-working and co-living operators must break out of formulaic moulds to find gaps that can be plugged by none other than themselves.
"I believe there is opportunity in rainy weather." – Jaelle Ang