What's behind the revamp of Cold Storage's Paragon outlet?
The supermarket chain marked the official opening of CS Fresh Gold, its flagship outlet at Paragon, on Aug 25.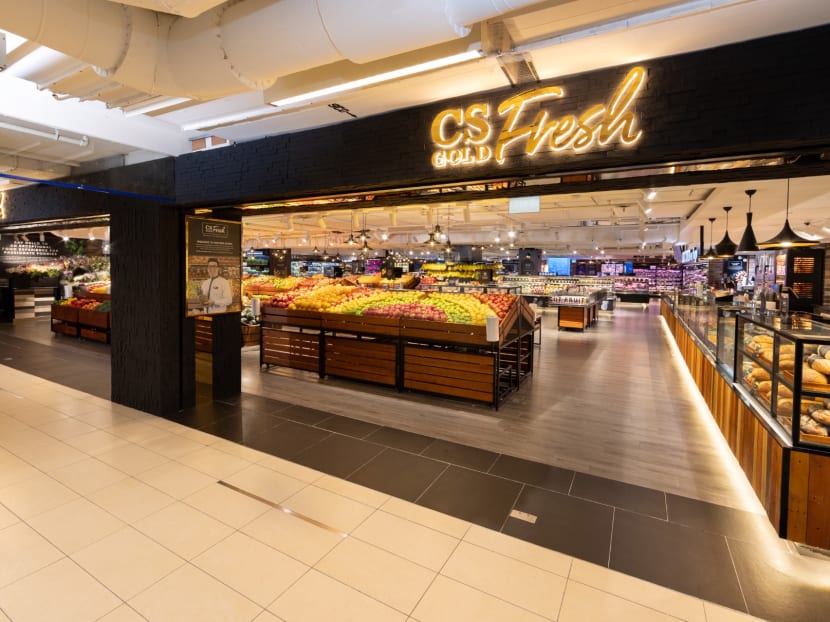 What makes a great grocery store experience? Ideally, it should be a lifestyle-led destination where customers drop by not just for daily necessities. 
That's what shoppers at CS Fresh Gold, Cold Storage's flagship store at Paragon, have been experiencing ever since the outlet was given a makeover a few months ago.
Previously operating as Market Place, the new flagship store – which saw its official launch on Aug 25 – is part of a S$40 million rebranding exercise that will see the revamp of all Cold Storage stores across Singapore by end-2022. This is Cold Storage's first major revamp since the early 1990s.
As part of the revamp, CS Fresh is an upscale supermarket concept by Cold Storage. There are currently three other CS Fresh outlets – CS Fresh Altez, CS Fresh Guthrie House and CS Fresh Great World City.
Similar to all CS Fresh outlets, CS Fresh Gold, which spans a total of 1,848 sq m, features an all-black interior with rustic fixtures. It aims to deliver an innovative shopping experience with bespoke items, fresh produce, an extensive range of healthy food options and exclusive brand collaborations with Ryan's Grocery and Crystal Jade.
The Ryan's Grocery counter features an extensive range of premium meats, including dry-aged beef, wagyu, carbon-neutral pork and more. Customers can also find an array of ready-to-cook options such as beef wellington, organic lamb kebab, chicken caprese and more.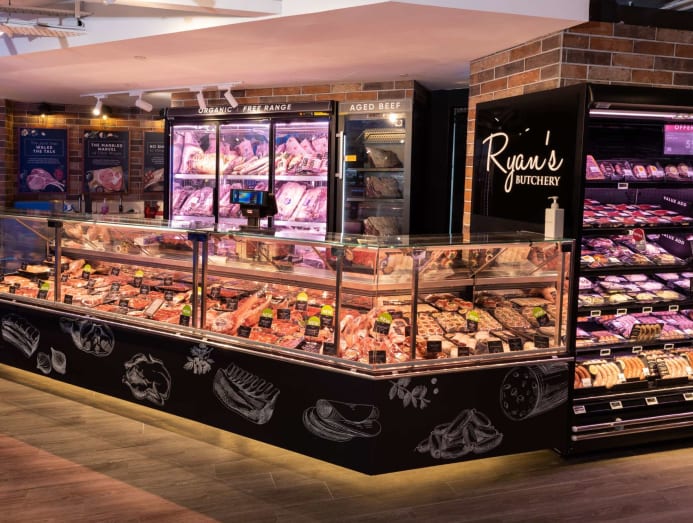 The Crystal Jade section features frozen as well as ready-to-eat products, such as well-loved roast meats, ready for takeaway. There is also a bakery section where customers can pick up fresh bakes on-the-go, such as the bestselling Sourdough White Vienna, and an artisanal cheese shop with selections ranging from the Manchego with Truffles from Spain, Gouda with Truffles from Netherlands, French brie from France and more.
Here, shoppers can pick up gourmet cheese platters for gatherings with friends and family.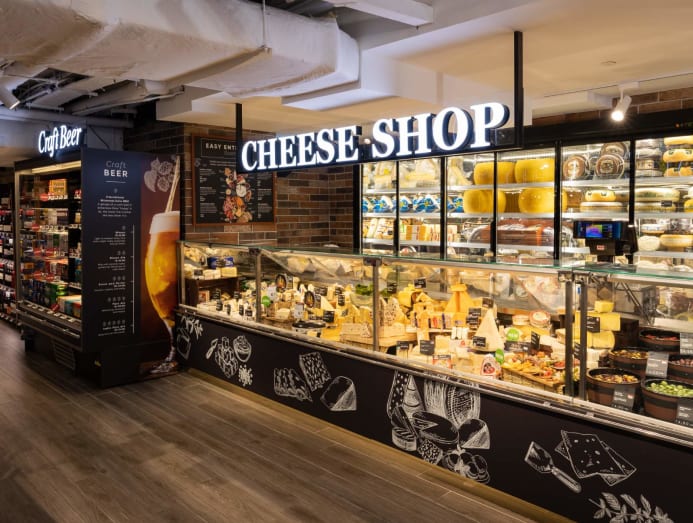 Seafood lovers will find freshly shucked oysters, lobsters, clams and more at the premium seafood section. An extensive selection of beer, wine and spirits, including a sustainable wine selection, is also one of the highlights at CS Fresh Gold.
There's something for pets too, with Singapore's first Dog Treat Bar by Alison's Pantry. Here, dog owners can pick and choose from a wide range of healthy snacks for their four-legged friends.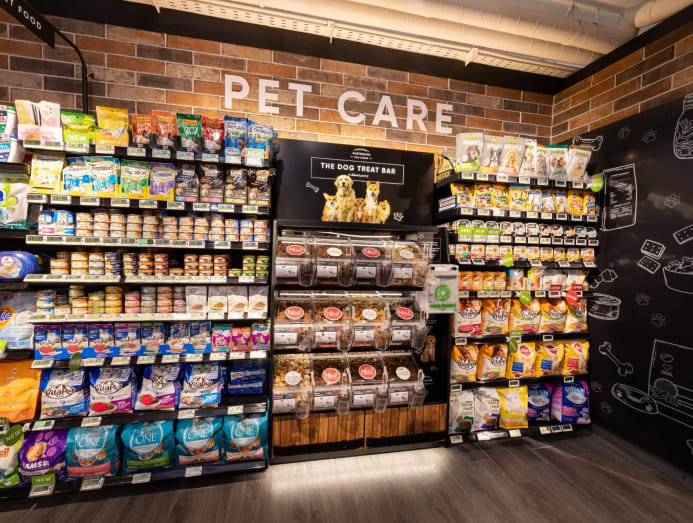 "We are really excited about the opening of CS Fresh at Paragon following the success of CS Fresh in Great World. We have taken the CS Fresh concept even further with CS Fresh Gold at Paragon, with exciting innovation and inspiration for all our customers in Singapore," said Chris Bush, CEO of Cold Storage.
Along with CS Fresh stores, Cold Storage stores within the heartlands will also undergo significant upgrades. The S$40 million rebranding exercise is "the largest investment plan we have ever committed to", said Bush.
"Cold Storage has been serving our customers with great quality and fresh food for over a hundred years, and this is what we firmly believe in. Singaporeans deserve a store chain that is fresh and new and embraces a shared passion for food," he said.