Inside the David Beckham-designed suites at The Londoner Hotel, Macao
We take a private tour of one of only 14 by-invitation-only Suites by David Beckham designed by the former footballer.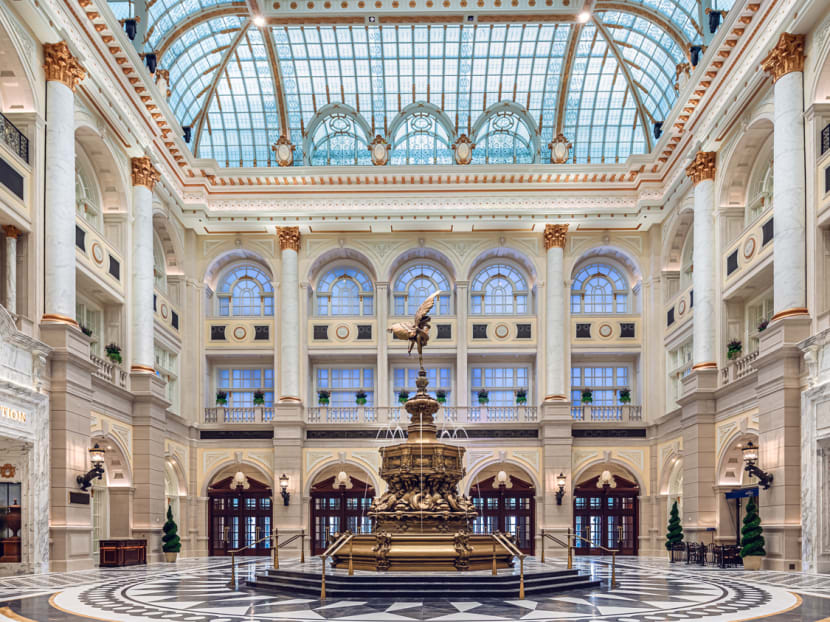 "It's a little bit strange walking around and seeing pictures of myself everywhere," quipped David Beckham.
The British soccer superstar is, of course, talking about finally visiting his namesake series of exclusive suites at The Londoner Hotel in Macao, which he had designed remotely from England, in close collaboration with renowned London interior design firm David Collins Studio.
The all-suite flagship hotel is part of The Londoner Macao complex, a US$2 billion (S$2.7 billion) metamorphosis of the former Sands Cotai Central, which now features five opulent hotels including Londoner Court and The St Regis Macao with a total of 6,000 rooms. The development is owned and operated by Sands China Ltd, a majority-owned subsidiary of the Las Vegas Sands Corporation.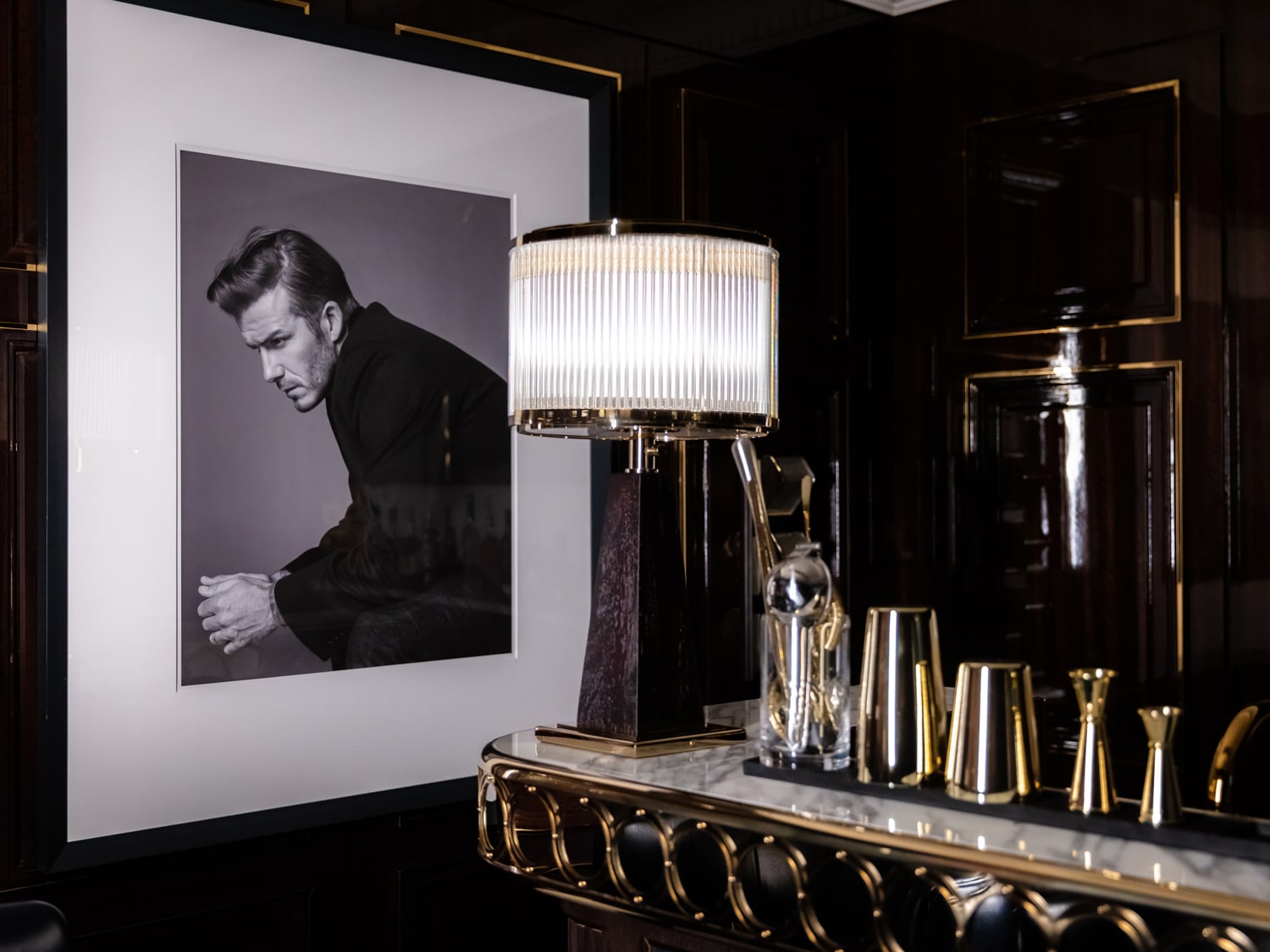 And with Macao being the "Las Vegas of Asia", the developers have seemingly spared no expense to ensure guests are wowed by the sense of sheer scale and grandeur from the minute you step onto the lavish property.The rebranded development began opening in stages in 2021 and while The Londoner Hotel has technically been in operation for over a year, this is the first time Beckham is seeing his namesake suites in person, on his first visit to Macao in four years in May 2023.
As Global Ambassador of Sands Resorts Macao together with Hong Kong actress Angelababy, Beckham was in town for the mega celebration to officially mark the grand reopening of the new British-themed integrated resort on the Cotai Strip, situated within walking distance of The Venetian Macao and The Parisian Macao.
SUITES BY DAVID BECKHAM
One would expect nothing less than the ultimate in luxury from the always fashionably kitted out former footballer whose wife just happens to be ex-Spice Girl, Victoria Adams (yes, I had to Google her maiden name because whoever remembers from whence before Victoria became an ubiquitous Beckham?). 
The fashion designer formerly known as Posh Spice may have been absent from Beckham's side this trip, but her presence is palpable in the suite we toured as we were soon greeted by an artistic black-and-white photograph of Victoria in photographer mode behind a camera taking pride of place in the living room, shot by eldest son Brooklyn, says Beckham.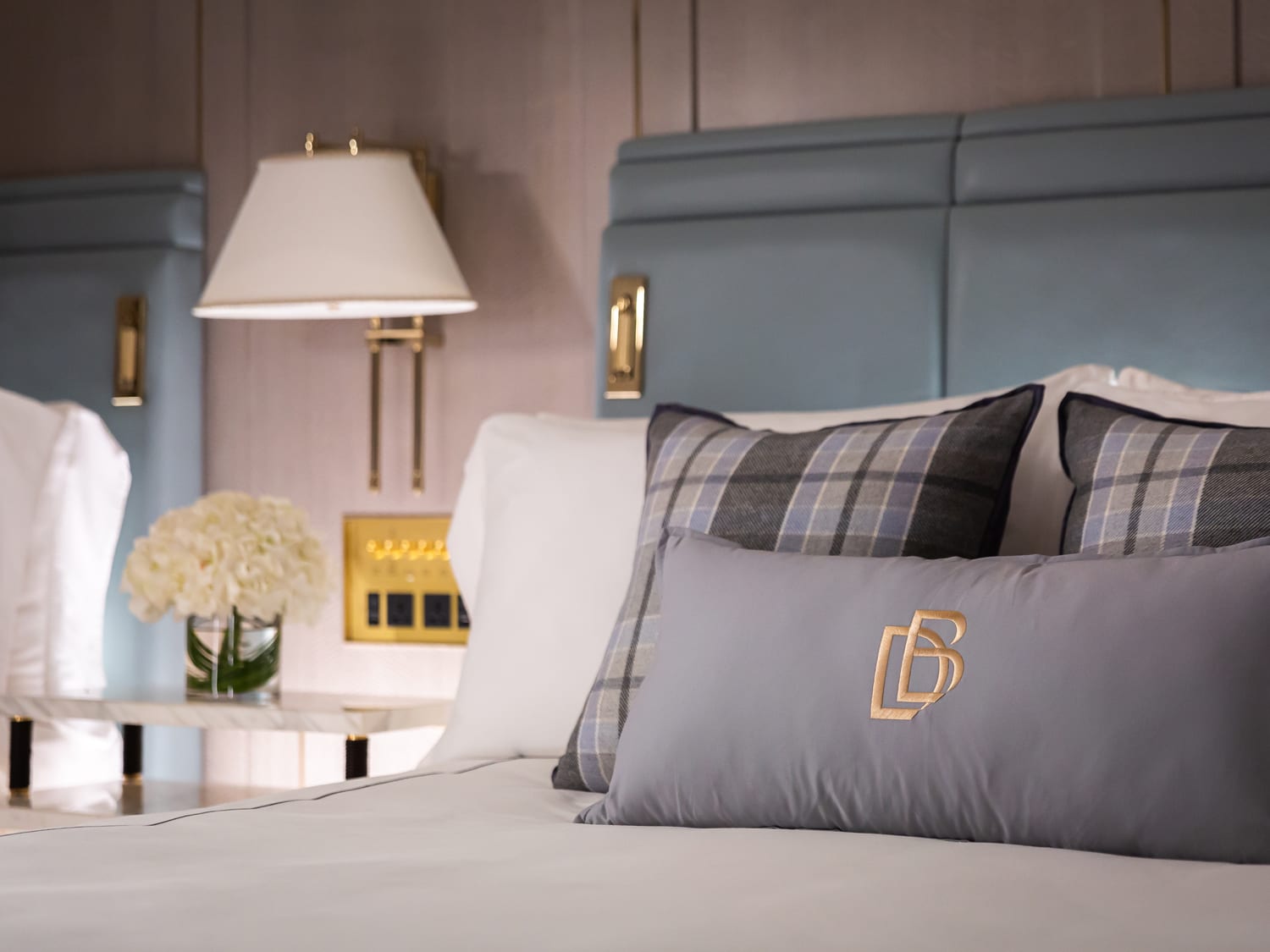 In the bar, a black-and-white photograph of Beckham adorns the wall, looking dapper and dashing as ever, and clearly ageing like fine wine (even in person).
In another room, a shot of the midfielder and his sons from when he played for the LA Galaxy team in Los Angeles completes the stylish black-and-white series.
Interestingly, there are no photographs of the power couple together in the suite. But I suppose that would ruin the fantasy, wouldn't it?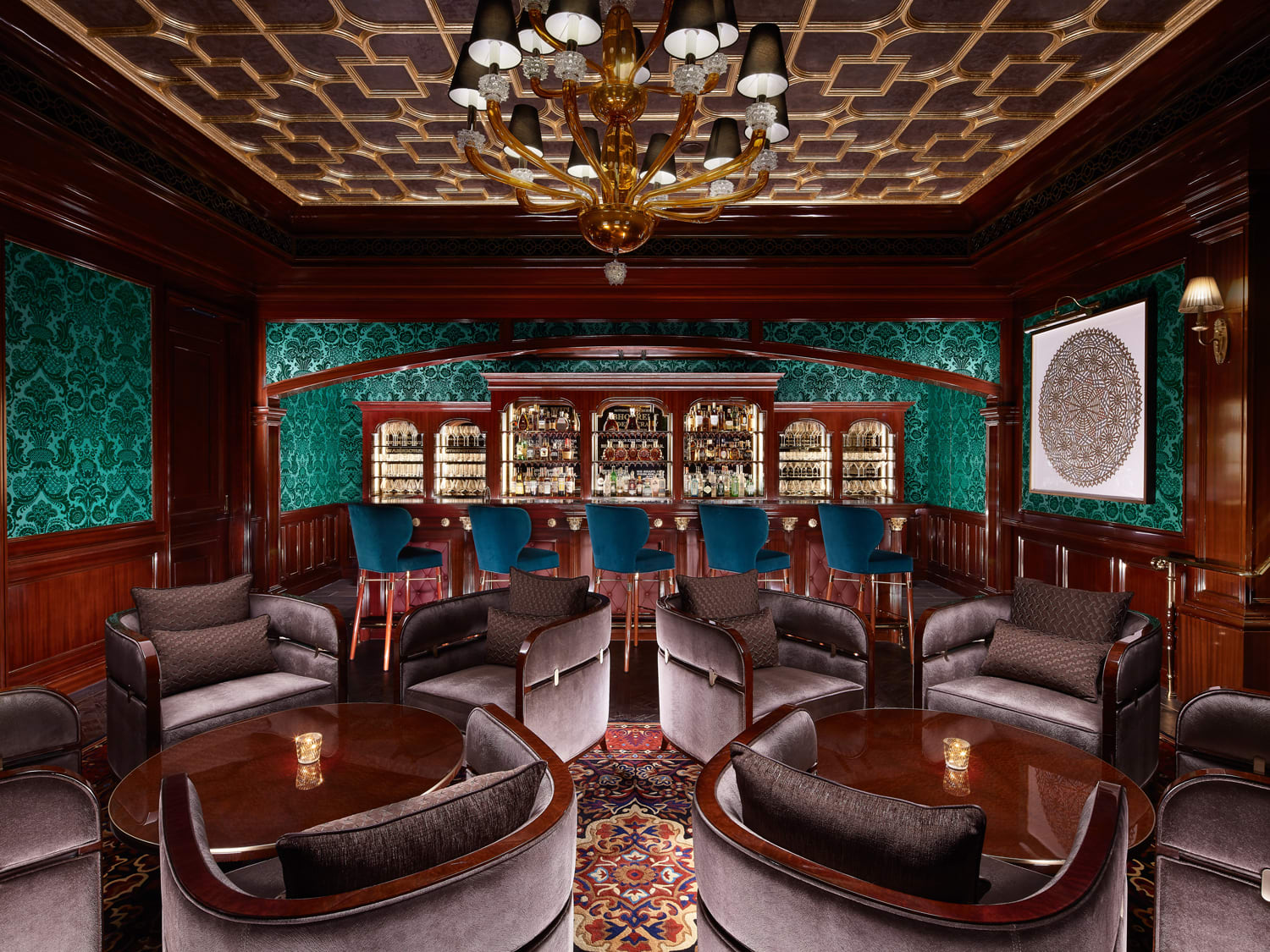 If you're a David Beckham fan, I'd imagine you'd relish the opportunity to slip into a 'DB' monogrammed bathrobe or caress a 'DB' monogrammed cushion in the bedroom. After all, there's a one in 14 chance Beckham has slept in the suite so there's that to feed the fantasy as you lull yourself to sleep.
And here's a fun fact: Much of the suite is decked out in navy blue, as DB's mum Sandra says he "looks good in navy", according to Beckham. Even if you aren't particularly a DB enthusiast, you'd still appreciate the finer luxuries these suites have to offer.
Beautiful marble tabletops and marble baths meet gorgeous textured fabrics and other exquisite accents for a plush, upscale interior said to reflect Beckham's discerning style and taste, with all the home comforts he enjoys when travelling. There's even a room dedicated to a deluxe massage chair to relax in after a hard day's work at the casino below. All the stuff ultra HNWI dreams are made of.
There are altogether 14 of these by-invitation-only suites – Macao's first celebrity-designed suites – ranging from one to three bedrooms of 113 sqm to 298 sqm in size, and located on the top two floors of The Londoner Hotel.
Having taken a personal tour of the ultra-luxurious accommodation, it's no surprise that Suites by David Beckha' were recently named Best Hotel Suite in Asia Pacific at The International Hotel & Property Awards in 2021, while both The Londoner Hotel and Londoner Court have earned five-star ratings in the Forbes Travel Guide in their first year of operation.
BLEND IT LIKE BECKHAM
Should you wish to really live it up as the football star would, guests have access to exclusive lifestyle experiences tailored together with Beckham himself through the Be My Guest programme. You could, for instance, enjoy a curated selection of his favourite dishes, whiskeys and cocktails at the various restaurants and bars within the integrated resort. 
"What we wanted to create here was a piece of London in Macao," offered Beckham.
Indeed, The Londoner Macao manages to marry a unique sense of prestige and playfulness at the risk of coming across as kitsch.
And the result is an exceedingly charming and fun, highly Instagrammable proposition in which you would actually revel in all the British-themed attractions and accoutrements around the property, from the full-scale Big Ben (renamed Elizabeth Tower here) out front, and the pomp and pageantry of the Changing of the Guard spectacle in the Crystal Palace main foyer, to the red double-decker Original 1966 London Bus and the black London cab on display.
There are also classic red phone booths just waiting to be featured on your 'gram at every corner, all set against the backdrop of historical English architecture and that ubiquitous cool Britannia chic style that kids of the 1980s and '90s especially know and love.  
Would King Charles approve? We don't know, but David Beckham OBE (Most Excellent Order of the British Empire) certainly does.