Thinking of deep cleaning your home? Here's what you need to look out for
Cleaning experts in Singapore share their tips on keeping viruses and germs at bay indoors.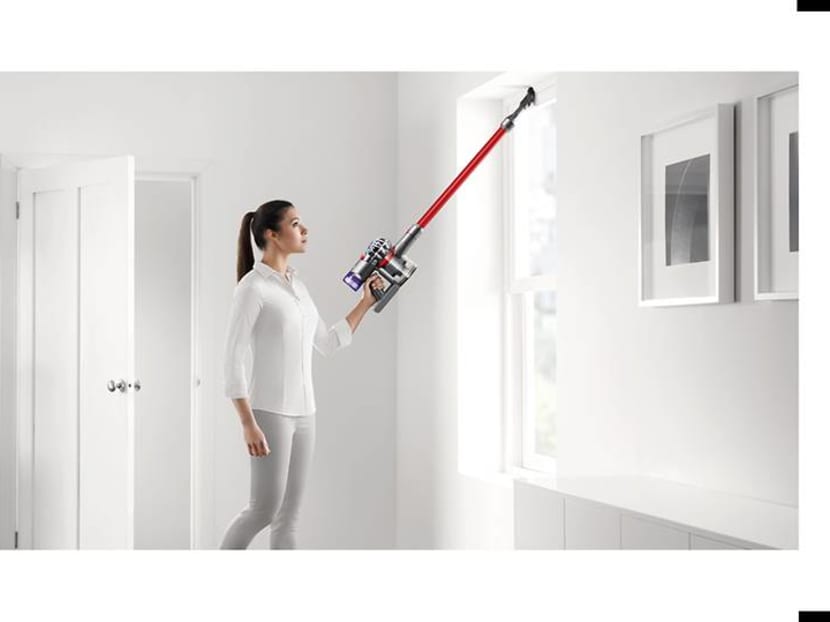 It was welcome news when Phase 2 kicked it and it was announced that we could have up to five visitors in our homes at any one time. But this also means that each time we go out – or someone pops over – some pathogens will inevitable be carted indoors.
While the latest Dyson Pure Cool air purifier tower fan, which removes 99.95 per cent of allergens and pollutants from the air, or the Dyson V8 Slim cord-free vacuum cleaner that reaches into tight corners can do the trick for daily cleaning routines, this may be a good time to call in the germ busters for a more thorough sweep.
David Simon, an EHS and Risk Manager with Bureau Veritas Singapore, which conducts testing, inspection and certification services mainly for companies with office, retail and commercial spaces, defined deep cleaning as "an in-depth cleaning process with extensive coverage of a place or area".
He said: "It is unlike a normal regular cleaning or spring cleaning and varies from sanitisation or disinfection. Deep-clean service is commonly used when a vacated house or room is handed over, and before and after a tenant moves in or out. It is usually carried out by a specialist and would require the room to be partially or, preferably, fully vacated. Moveable furniture or objects will have to be shifted or dismantled to access hard-to-reach spaces."
While cleaning services were not permitted during the circuit breaker from April 7 to June 2, companies were allowed to provide disinfection services.
Dream Sparkle's Managing Director Johnson Zhuo, who used to be a paramedic and was on the frontlines of the SARS outbreak from 2002 to 2004, shared that there has been a 38 per cent increase since February in deep-cleaning and disinfecting services for clients living in condominiums and landed housing compared to the same period last year.
"Other than requests for post-Chinese New Year spring cleaning, we have also received more demand for preventive disinfecting services from owners of terraces and semi-detached houses."
Sureclean's Managing Director Alvin Tan echoed a similar observation. "We have seen a spike in request for disinfection and residential cleaning services. These include customers whose family members had contracted COVID-19, tenants who were handing over their homes to landlords and contractors who have completed renovation works."
"We have seen a spike in request for disinfection and residential cleaning services." – Alvin Tan
Deep cleaning is not simply a mop-and-slop or one solution-for-all process. While normal spring cleaning includes vacuuming and washing of sofas and beddings to destroy dust mites and remove dust, a deep clean pays more attention to oft-overlooked places such as the grout edge of tiles, blinds, hinges and the freezer's rubber door gasket.
At the same time, extra care has to be taken with fragile and delicate items such as luxury watches, precious art works and expensive statement rugs and carpets.
Jazz Chong, Director of contemporary art gallery Ode to Art, said that art works should not be touched with bare hands and that serious cleaning, if needed, should be left to experts. Otherwise, feather dusting usually does the trick.
De Hygienique specialises in deep-cleaning and sanitising mattresses, fabric and leather sofas, as well as designer carpets and rugs that cost as much as S$20,000. Sureclean has helped its customers to disinfect jewellery pieces, luxury bags and coats, and leather furniture, while Dream Sparkle has received requests to clean personal watch collections and even a yacht.
Zhuo said that ingredients such as 70 per cent ethyl alcohol, sodium hypochlorite or sodium chlorite are currently the common choices used to disinfect or wipe down objects such as household appliances, jewellery, furniture and pottery works.
"These active ingredients are great against COVID-19 and other micro-organisms, but the drawbacks include the tarnishing of precious metals or glossy surfaces, the build-up of chemical salts on metal surfaces and noticeable fine scratches on glossy surfaces."
For hygiene and safety reasons, homeowners should also ask for cleaning procedures and safety data sheets from companies on the kind of chemicals they would use and how they would be combined, advised Simon.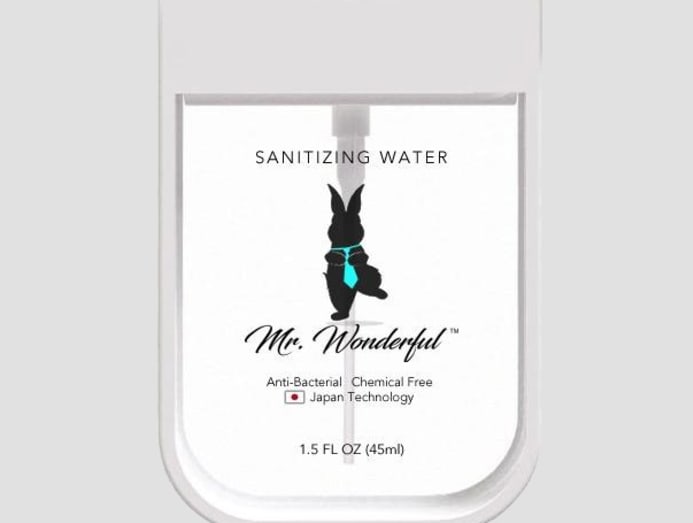 "These safety data sheets specifically state how the chemicals are handled and whether the chemicals are compatible in combination use with others. For instance, bleach mixed with strong acids such as ammonia and vinegar is incredibly dangerous because the chemical reaction will produce chlorine gas. Even approved chemicals, when mixed wrongly, can be hazardous for health."
Fendi Zhang, managing director, De Hygienique, said that it uses products that are low in moisture and carry either the Woolsafe or The Carpet and Rug Institute's (CRI) Green Label Plus certification.
"After the furniture is cleaned, we sanitise it with safe options such as UV-C light for mattresses and medical-grade disinfecting solutions on other items."
Dream Sparkle developed its own cleaning product Mr Wonderful, a purified pH 12.5 ionised alkaline water that is odourless, non-sticky and contains no colour compounds. It is certified by a Singapore laboratory to sanitise 99.99 per cent of harmful bacteria.
Sureclean's proprietary Sanihands and Germclean solutions have also been certified by BluTest Laboratories, an independent microbiology research laboratory based in Glasglow, Scotland, to be effective against coronaviruses, including the SARS-CoV-2 which causes COVID-19.
To avoid being scammed into paying for impressive-sounding, but ineffective and even hazardous services, homeowners should conduct online searches, ask for referrals, and request for quotes and detailed cleaning procedures from cleaning companies, said Simon.
"Ask for the use of green chemicals in the deep cleaning process. See if the cleaning company could conduct a site visit to assess your home's condition, explain the detailed cleaning process, and type of suitable and eco-friendly cleaning agents or chemical to be used. The cleaning service should be customisable to the homeowners' expectations associated with the size and condition of the house, decoration and furnishing materials."
"Ask for the use of green chemicals in the deep cleaning process. See if the cleaning company could conduct a site visit to assess your home's condition, explain the detailed cleaning process, and type of suitable and eco-friendly cleaning agents or chemical to be used." – David Simon