Sand is the new snow: Why desert holidays are becoming more popular
Jeep safaris, hot air balloon rides, desert treks and horseback riding among the dunes – a whole new world awaits the adventurous traveller in the Arab lands and beyond.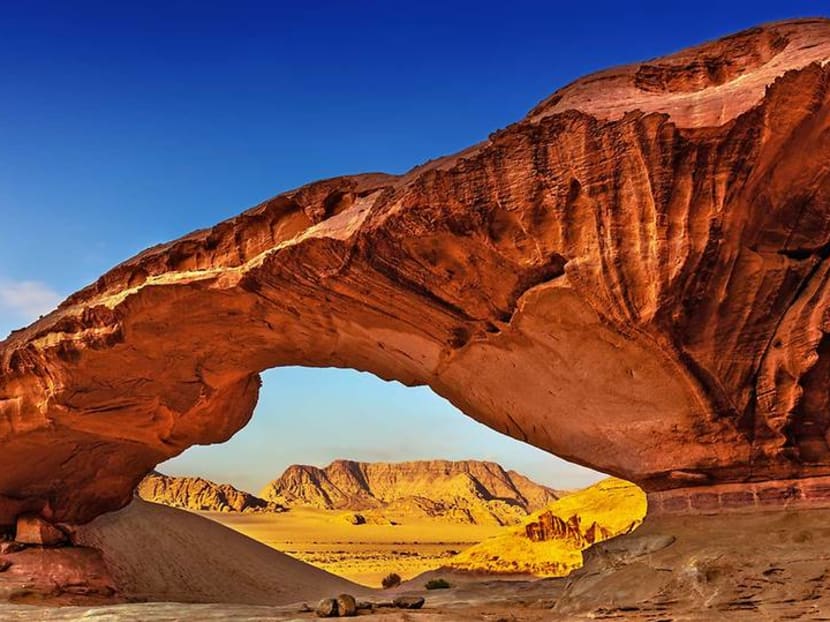 This season, you might just want to swap out the snowboard for a sandboard on your year-end getaway. Desert locales, which are replete with dramatic scenery like shifting sand dunes and swooping hawks, are growing in popularity as an off-the-beaten track travel destination for luxury globetrotters.
From the dunes of Morocco to glamp sites in Dubai, an increasing number of travellers are gravitating towards adventures in sandy destinations, Further afield, the deadly (but gorgeous) Danakil Depression in Ethiopia as well as the alluring Atacama desert in Chile are drawing the jet set crowd.
"Travellers are looking for more experiential travel opportunities, in order to gain an authentic experience of a country that delves into the culture, history and the landscape of a place," said travel agency Scott Dunn's Middle Eastern destination expert Emilie Mounier.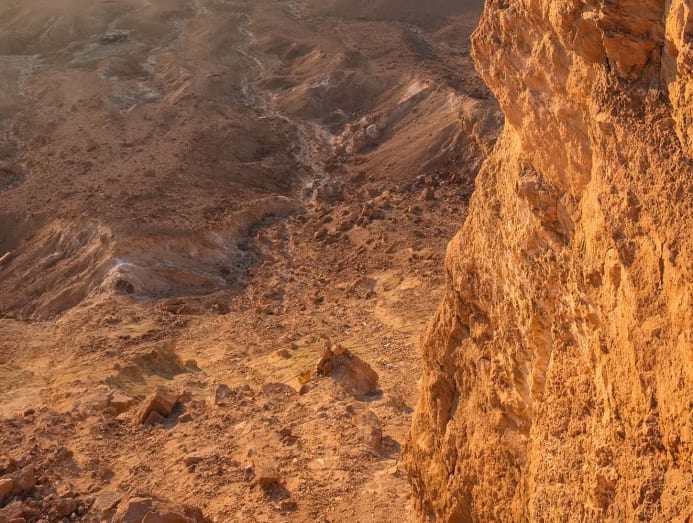 One of the reasons desert holidays are having a moment right now is thanks to the push by Middle Eastern countries to attract more tourists during a time of low oil prices.
In September, ultra-conservative Muslim country Saudi Arabia announced the launch of a new visa system to attract more foreign travellers to the country. While visitors will still have to follow "modest" dress codes and alcohol remains banned in the country, the government has relaxed various other social codes to target leisure tourists.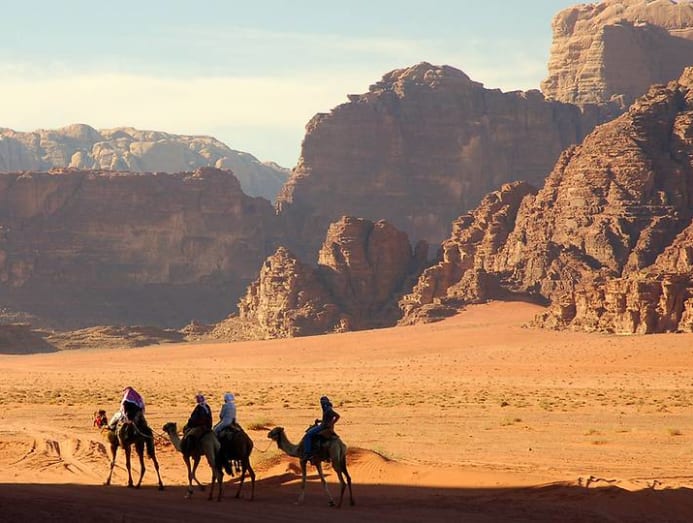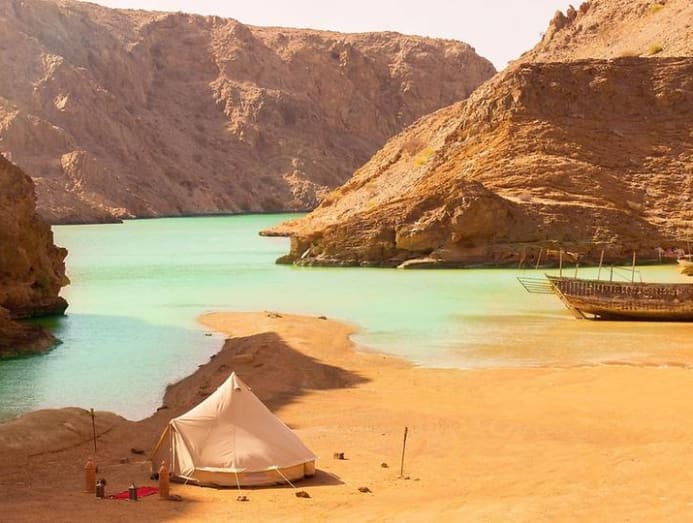 There is already a network of luxury resorts in the Middle East to check out, including unique bedouin style accommodation. Some of the most sought-after options among the jet set are glamping outposts Hud Hud and Canvas Club in Oman and the Bespoke Hideaway Discovery Bedu Camp in Jordan's Wadi Rum, said Mounier. Next spring, Six Senses Shaharut is slated to open in Negev's Desert, Israel.
In Saudi Arabia, one of the first desert glam projects to be announced is ultra-luxury brand Aman's first foray into the Middle East. In partnership with the Royal Commission for Al Ula (RCU), Aman will develop three resorts in Al Ula, slated to open in 2023.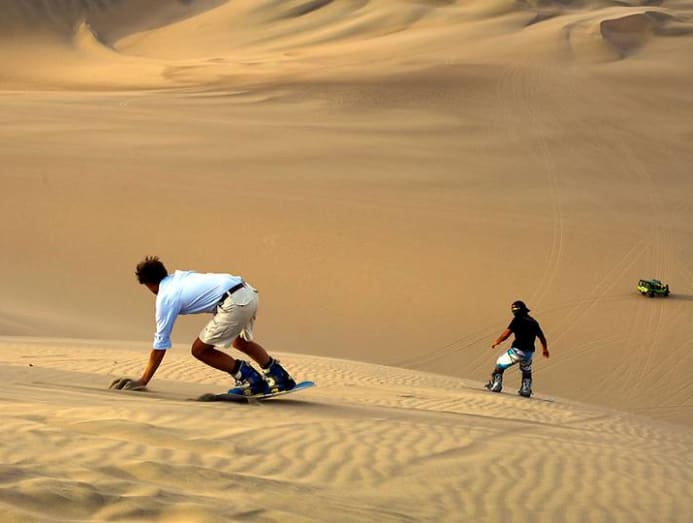 Vladislav Doronin, chairman and CEO of Aman, said, "Many of our existing Aman destinations are located in areas of outstanding natural beauty and rich history. Aman is committed to preserving this archaeological wonder with our resorts that will blend into the dramatic surroundings. As part of Aman's pathfinder spirit, we have a continued mission not only to curate resorts of architectural distinction, but to seek out and introduce our guests to new destinations and experiences."
For travellers seeking a different experience, the 22,561 sq. km region of Al Ula comprises lush oasis valleys and towering sandstone mountains. This is also where Hegra, a Unesco World Heritage Site, where some 100 tombs with elaborate facades cut from the sandstone outcrops surround this ancient walled city, is located. With luxury hotels setting up in this remote region, it is likely that more travellers will be enticed to make the trek here to see this cultural landmark for themselves.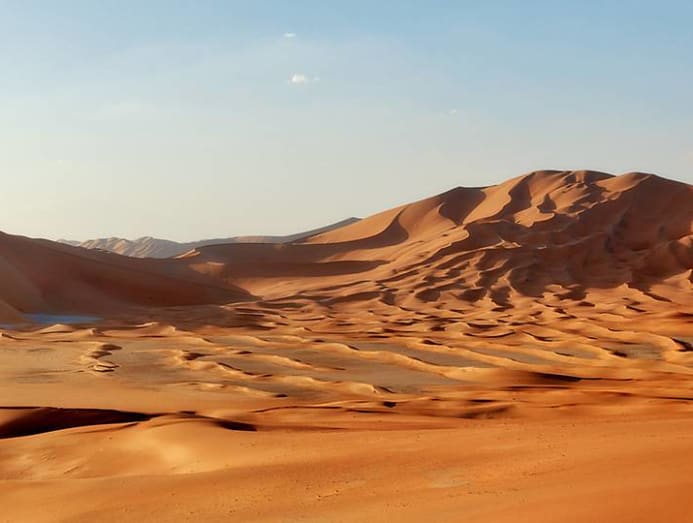 On the other side of the planet in Latin America and Africa, sandscapes have long been a huge draw for the intrepid. Jose Cortes, co-founder of A2A Safaris and Journeys, which organises bespoke tours to Africa and Latin America, said popular destinations in Africa include the Namib Desert in Namibia where Sossusvlei and the Skeleton Coast are located; the Kalahari Desert in Botswana and South Africa for rare black maned lion sightings; and the dunes in northern Kenya in the Suguta Valley. An up and coming region is Ennedi in northern Chad, which is the "most beautiful section of the Sahara Desert", Cortes added.
Over in Latin America, the high altitude altiplano in Bolivia and the Puna Desert in northern Chile and Argentina are big draws. In these regions, travellers get to go camel- and horse-riding, take an exhilarating spin on quad bikes, and indulge in desert glamping and stargazing.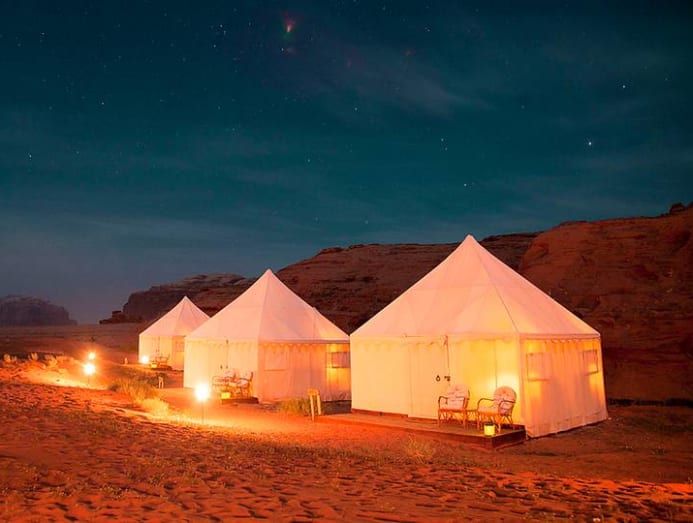 A2A's bookings for desert trips have increased significantly in the last two years – bookings to Africa have increased by 20 per cent while in Latin America, they have jumped five times, said Cortes. it makes sense that Asian travellers are drawn to the vastness of the desert and are willing to travel further ashore to experience the otherworldly beauty of these sandscapes, he observed.
"For Asians who live in all these concrete jungles packed with skyscrapers, it is the emptiness and simplicity of life in the desert that draws people in. This is where you have the biggest skies and at night the stargazing is unbelievable, something that Asians rarely get to see. You also get to experience true silence in the early mornings and at night as most of these deserts are insect-free," he said.