Why Formentera is the laidback Spanish isle to visit now
With a total land area of 82 sq km, Formentera is the smallest among the Balearic Islands.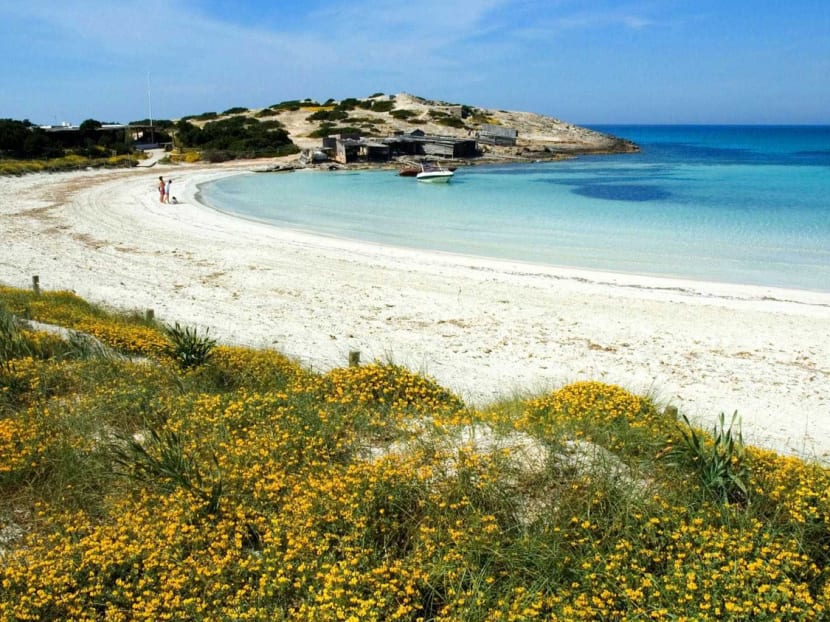 Chameleons scamper across the bush-lined sandy path. Shelducks glide through the lake's mirror-like surface. Formentera's largest salt lake Estany Pudent is a haven for birdwatching, especially during the spring and autumn migration seasons where many species drop by to rest and feed. Curiously, its name means "stinky lake" in the Catalan language although it smelt nothing like it when I visited last October. Instead, I found it to be a tranquil place to soak up nature's soundtrack.
At only 20km long and 2km wide with a total land area of 82 sq km, Formentera is the smallest among the Balearic Islands. It is also Ibiza's more laidback bohemian sibling even though its summer music and movie screening events and flea markets are equally lively. You won't find the likes of Starbucks, McDonald's and Burger King though. The mostly flat isle of only 12,000 inhabitants doesn't even have traffic lights, just roundabouts, pedestrian crossings and plenty of human decency in looking out for clueless travellers (like yours truly) from being roadkill. Fly into the Ibiza airport, get a 20-minute taxi ride to the port and Formentera is a 30-minute ferry ride away. Most restaurants and hotels here are open from mid-March to late October for the tourist season, but May, September and October are the best months to go for saner temperatures and less overwhelming crowds.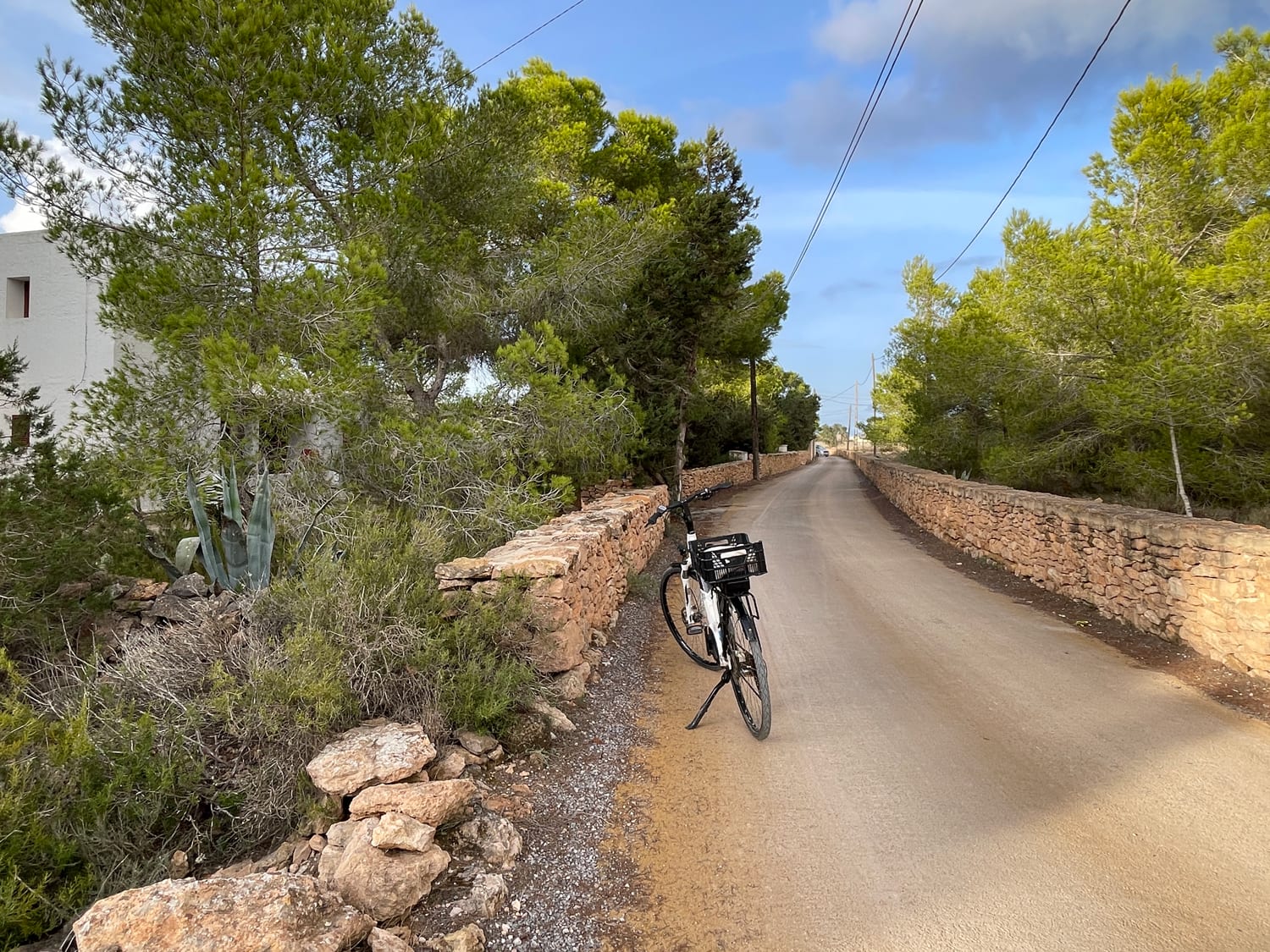 The best way to explore the island's rugged beauty and hidden places is to walk or cycle. As I trundled through quiet country lanes, I discovered houses built in Formentera's vernacular white cubic architecture and separated from each other by hand-built stone walls. But if you plan to traverse the island in a day, a car would be a swifter bet, with electric options available too. In recent years, Formentera has stepped up the protection of its natural biodiversity, with measures such as mapping out "green routes" for tourists and conserving its UNESCO World Heritage-designated Posidonia Oceanica seagrass meadows by prohibiting sport fishing, diving and anchor boats in certain areas.
As we drove through charming villages to beaches with crystal clear waters and historical watch towers, my guide Jose, who has lived in Formentera all his life, pointed out the landmarks that define the island's history and heritage. We passed the Ses Salines salt flats, also a Unesco World Heritage site, which stretches from the south of Ibiza to the north of Formentera. It is a reminder of the salt-mining industry that used to be the key driver of the island's economy until tourism took over.
There are over 30 routes for walking, running or cycling around the island. Always bring a swimsuit and towel as you are likely to find a secluded cove or beach with crystal clear waters like the iconic Playa de Ses Illetes and Ses Platgetes, which has stunning views of the La Mola cliffs. Nearby is Es Calo de Sant Agustin, a traditional fishing village with wooden boathouses. For panoramic sunset views, head to Restaurant El Mirador, which is perched on the highest point of the island.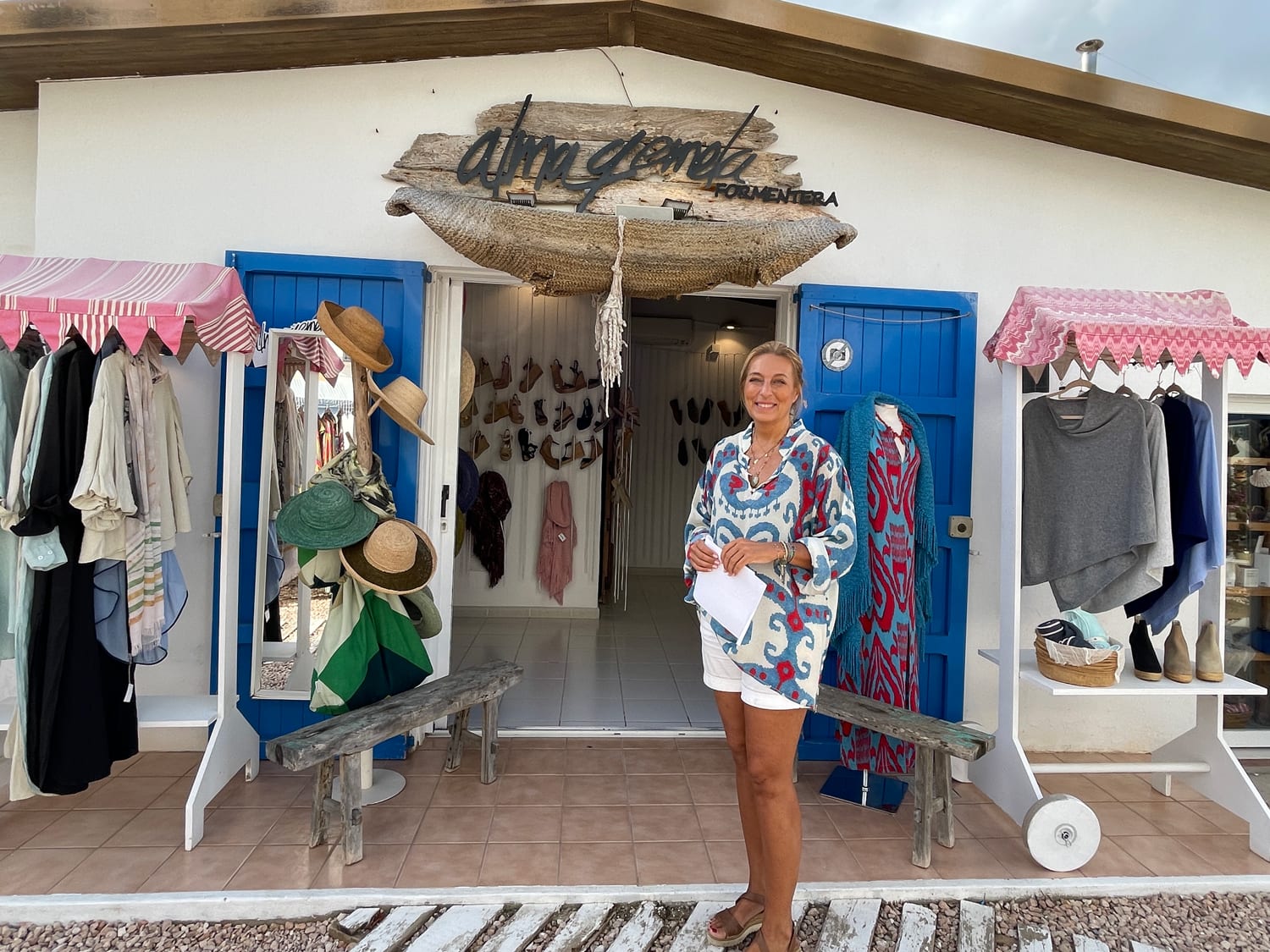 In the main town of Sant Francesc Xavier, the front door of its 18th century parish church is covered with iron plates, informing its function as a defensive fortress during a period where pirate attacks were common. Around the town square are white-washed buildings housing art galleries and boutiques that retail local ceramics, homeware and fashion such as Alma Gemela, whose owner Cris designs silk clothing handmade in Formentera.  
COMFORTABLE LODGING, HAPPENING BEACH VIBES
My accommodation for the two nights was the family-run three-star Hotel Sa Volta in the town of Es Pujols. The rooms were simple but clean and comfortable. There was pride in service ‒ when I reported that the locking mechanism of my door had jammed, it was quickly fixed within the afternoon. And there isn't much to complain when the breakfast buffet includes freshly made churros and you get a box of sandwiches and fruit even when checking out at 6am.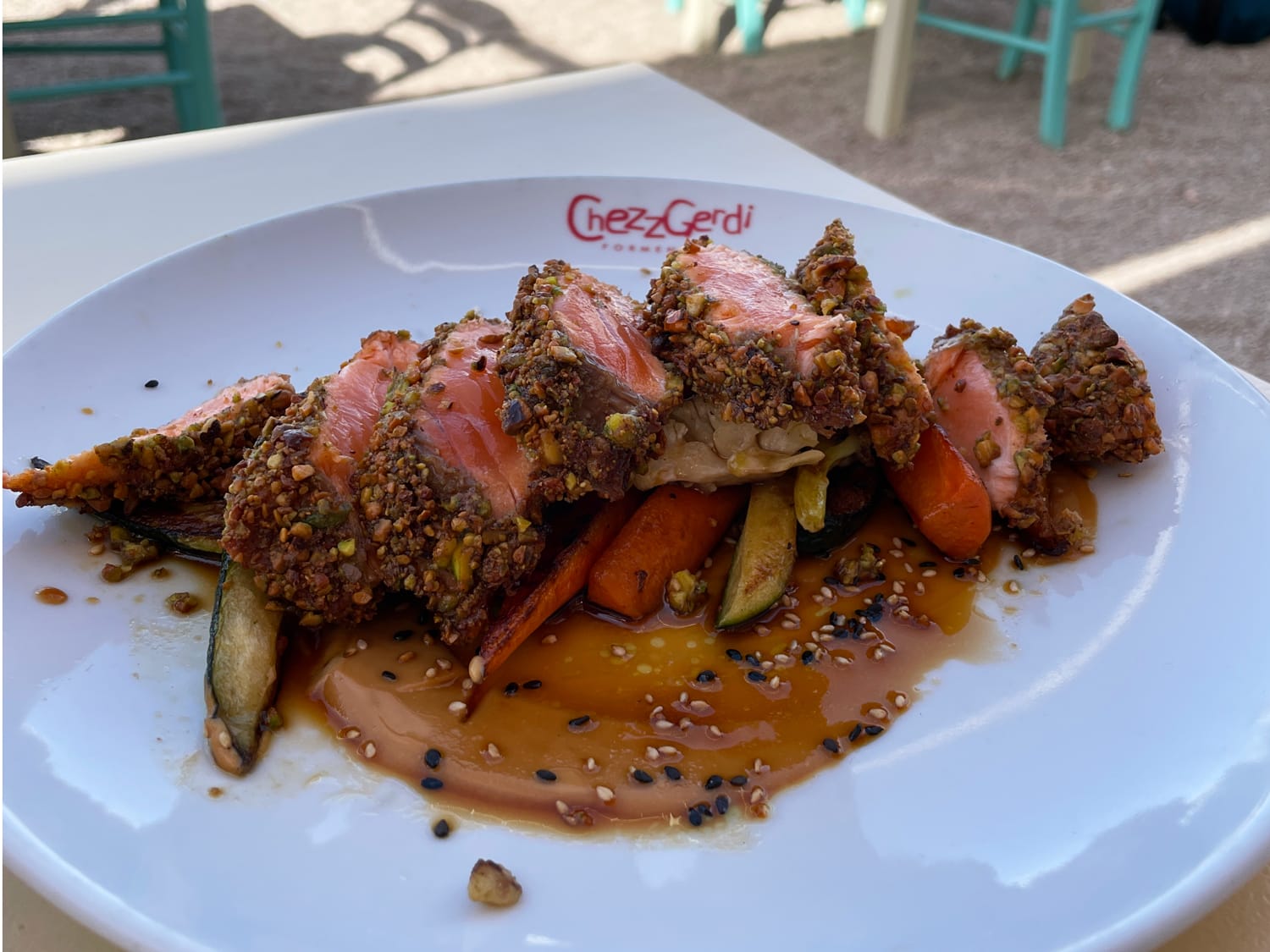 The Es Puljos beach is a mere three-minute stroll from the hotel along a street lined with restaurants, tapas bars and shops on either side. Beachfront Chezz Gerdi offers delicious Mediterranean plates of seafood, pasta and meats with easy-going wine. Time passes quickly here as you bask in the sea breeze and watch shiny, happy people do the same. At traditional restaurant Capri, I had a delicious and very reasonably priced fried fish platter, where everything was deboned tableside. It included raor, which can only be caught in limited quantities from September to March, and salmonete (red mullet). At Restaurant Pinatar, their gastronomic menus highlight familiar Spanish dishes such as a casserole consisting of Spanish sobrasada and botifarro sausages, roast lamb and bunuelos (fried dough fritters).
WINE THAT REFLECTS THE TERROIR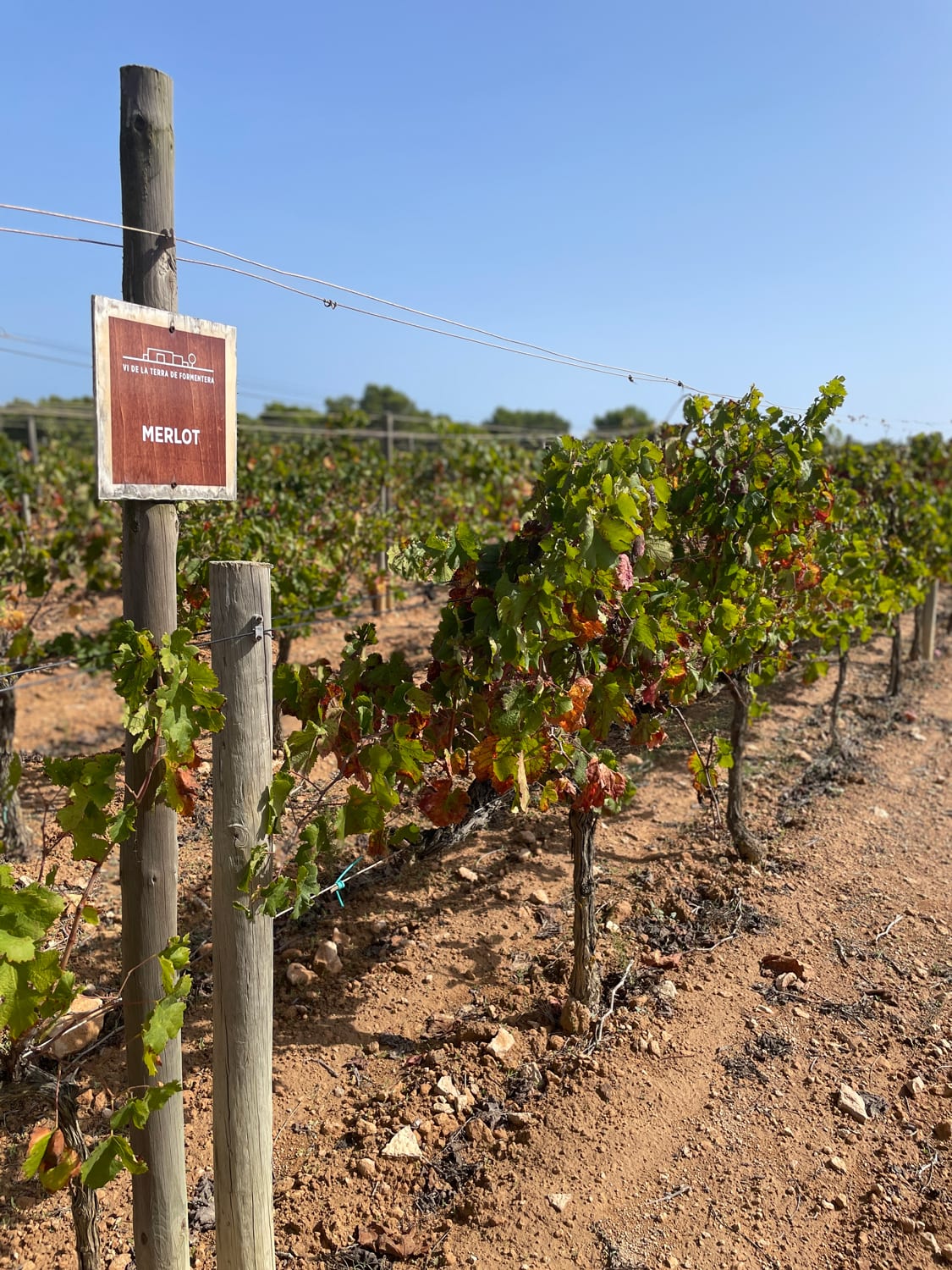 The Balearic Islands' winemaking history dates as far back as 120BC and Formentera's rosés are highly popular among locals and visitors. The family-run Terramoll Winery, which been producing wines since 2000 in La Mola, grows foreign grape varieties such as cabernet sauvignon, merlot and viognier alongside autochthonous ones like monastrell, white grenache and malvasia. The grapes are hand harvested to produce organic wines that are robustly fruity with hints of brine such as the 2022 Rosa de Mar rosé and 2021 Savina white. The medium-bodied Es Virot red was also memorable with whiffs of strawberries and a pleasant finish. Sipping them while standing on the rocky, sandy grounds of the vineyard on a hot and dry day made me marvel at nature's determination to flourish despite the odds. In a way, it reflects Formentera's indomitable spirit to preserve its natural treasures while maintaining its attraction as a tourist destination.
The writer's trip was hosted by Spain Tourism Board and Formentera Tourism Office.