Amid a whisky boom, here's how you can snap up the world's rarest drams
For investors, whisky has emerged as the flavour of the season. With the launch of Diageo Rare & Exceptional's new e-commerce platform, Singapore-based collectors and aficionados now have a new way to acquire the rarest drams in the world.
In recent years, the popularity of whisky as a form of alternative investment has soared. In 2020, rare whisky topped the Knight Frank Luxury Investments (KFLI) index, rising in value by 564 per cent in the last ten years.
Throughout history, whisky has proven to be a reliable form of investment, even in times of economic decline. To hedge against market fluctuations, investors tend to turn to alternative investments.
During these uncertain pandemic times, whisky, as an investible asset class, has held steady. In a recent update to the KFLI, Andy Simpson of Rare Whisky 101, compiler of the index, reported, "We have seen an element of stress in the market for bottles over £5,000 (S$8,833) due to the current economic climate. That said, September showed growth across the board. The underpinnings of the market look stronger as we head into the final quarter of 2020 – typically the most buoyant trading period of the year."
Auction houses, too, have been reporting brisk business when it comes to the sales of spirits. In August, Sotheby's held its largest online spirits auction, with ultra-rare single-malt whiskies headlining the line-up.
"The quality and variety of bottles offered in this sale are a testament both to the strength of the current whisky market and of our success in developing our online auction format throughout 2020," said Jonny Fowle, Sotheby's Spirits Specialist.
The auction comprised a total of 267 lots, including 94 Macallan lots led by The Macallan Fine and Rare Collection, 11 Port Ellen lots and a selection of rare Japanese whiskies. In total, the auction raked in a whopping US$1.6 million (S$2.2 million).
The sentiment is clear – collectors are buying bottles of whisky not just to drink or display, but as a form of "liquid gold" for investment.
Good news, then, for Singapore-based whisky aficionados and collectors: They now have a new way to acquire the rarest drams in the world. Diageo Rare & Exceptional, the portfolio of luxury spirits from British spirits maker Diageo, has launched a new e-commerce platform where connoisseurs can discover and purchase a wide range of ultra-rare whiskies.
In Scotland, Diageo owns 50 out of around 120 Scotch whisky distilleries. Only a select few liquids are deemed worthy to be part of the company's Rare & Exceptional portfolio. Whiskies in this portfolio are limited in availability due to the scarcity of their supply. At times, these liquids originate from "ghost" distilleries, which have not made whisky for decades, or have stopped doing so.
Diageorareandexceptional.sg gives connoisseurs the opportunity to purchase luxury products from a variety of distilling icons, including John Walker & Sons, Port Ellen and Brora, to name a few, as well as a number of signature product exclusives.
Purchases can be delivered directly to those living in Singapore, or any regional client with a Singapore delivery address. Through the website, visitors can buy direct from the distilleries, meaning that authenticity is guaranteed, a problem that has plagued the rare whisky industry, especially when purchasing online or through the secondary market.
Available for purchase are whiskies such as the Brora 40, a 40-Year-Old single malt of which only 1,819 bottles are available globally. Visitors can also purchase the Talisker 41, one of the rarest of Talisker Single Malts and the oldest whisky ever released from the Isle of Skye, a whisky-producing region in Western Scotland. Only 2,000 bottles are available globally.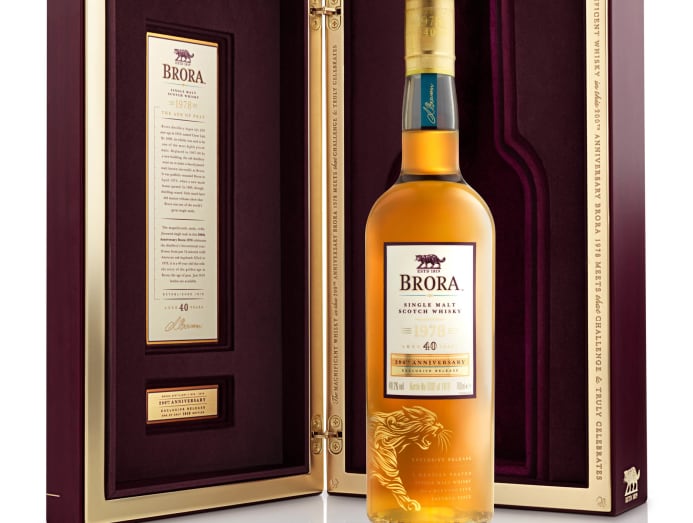 Other rare bottlings include The Singleton Glen Ord 53, the oldest release in the 180-year history of the distillery, and the Port Ellen 40, created from nine "rogue" casks from 1979.
There will also be a chance to secure The Prima & Ultima Collection, one of only 238 sets available globally. This new annual series of collectable releases of rare, vintage single malts was curated by one of the world's most respected whisky makers, Dr Jim Beveridge OBE.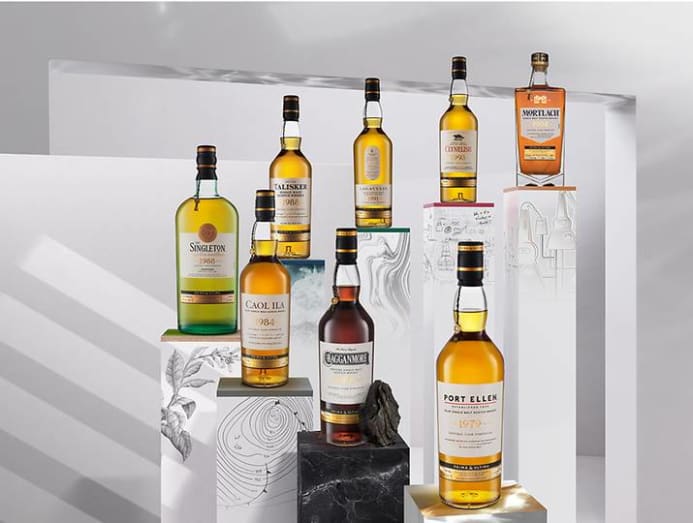 As its name suggests, whiskies in the Prima & Ultima collection represent the first and last of its kind, each drawn from a small and diminishing number of highly sought-after casks from iconic distilleries including Lagavulin, Mortlach, Caol Ila, Singleton, and Clynelish.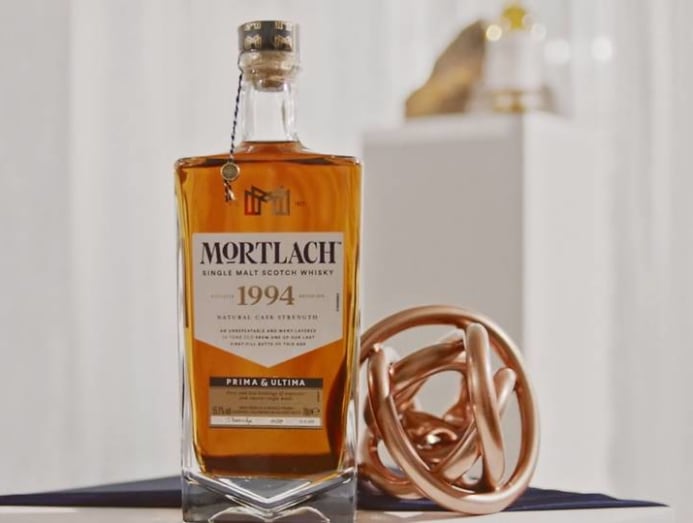 The first set was recently sold at Sotheby's online spirits auction for £26,840, with proceeds going to Diageo's charity partner WaterAid.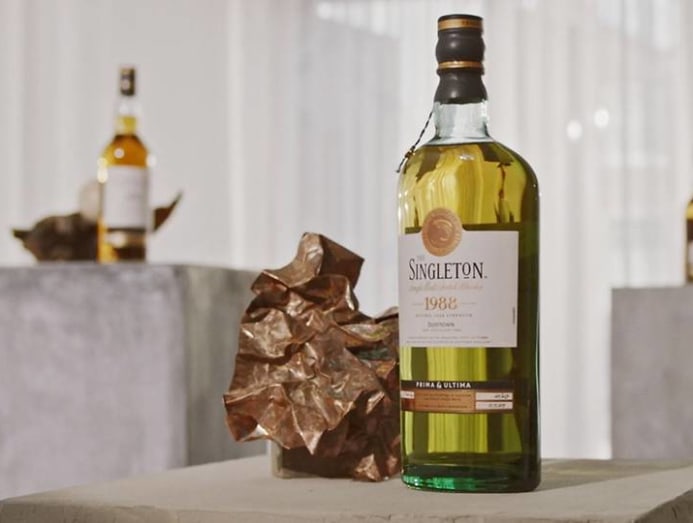 The website also functions as a one-stop hub for visitors to discover more about the world of whisky. Expect exclusive content from Diageo's top ambassadors, blenders and private client service team experts discussing everything in the whisky sector from the history of these treasured brands, to the latest trends in the whisky auction market.
The platform also includes previews of limited releases, private tasting experiences and workshops as well as access to Diageo Rare & Exceptional's personalised private client services.
For more information, visit the website here