3 days in Buenos Aires: Things to see, do and eat in the capital of Argentina
There's something for everyone.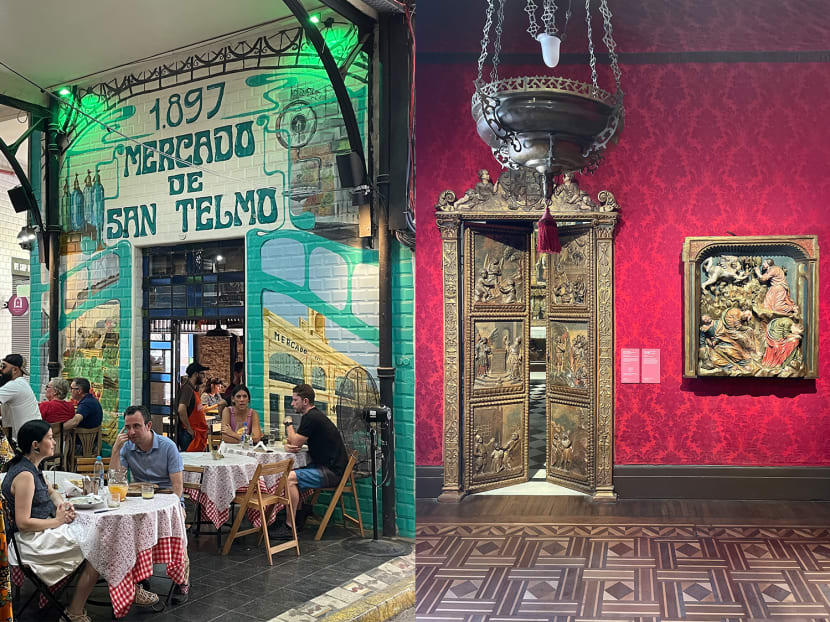 Eva Peron may not actually have told Argentina not to cry for her, but it's easy to see why she might have gotten a bit emotional about this country, especially its incredible capital, Buenos Aires, or BA as afficionados call it. Granted, for Singaporeans, getting here is a bit of a schlep but it's completely worth the effort. The wine is world-class, the steaks are otherworldly, the museums, graffiti art, and art galleries are first-rate and, thanks to a very friendly exchange rate, the shopping is unbeatable. 
In other words, there's no way three days are enough to fully explore BA. You could spend all day just enjoying the spectacle of the city's legendary dog-walkers chaperone their furry charges up and down the broad tree-lined avenues. But if three days are all you really have, here's how to pack in as much as you can. Tip: Try to stay within one neighbourhood as we do below. Just promise yourself to come back.
DAY 1
The first order of business is to hunt down a blue rate cambio to change some US dollars (see Top Tip below). Convert only about a US$100 (S$134) ‒ US$200 a day as the blue rate literally fluctuates on an hourly basis ‒ and sometimes, by quite a number of points ‒ so you don't want to be caught short. And anyway, in BA, US$100 goes a long way.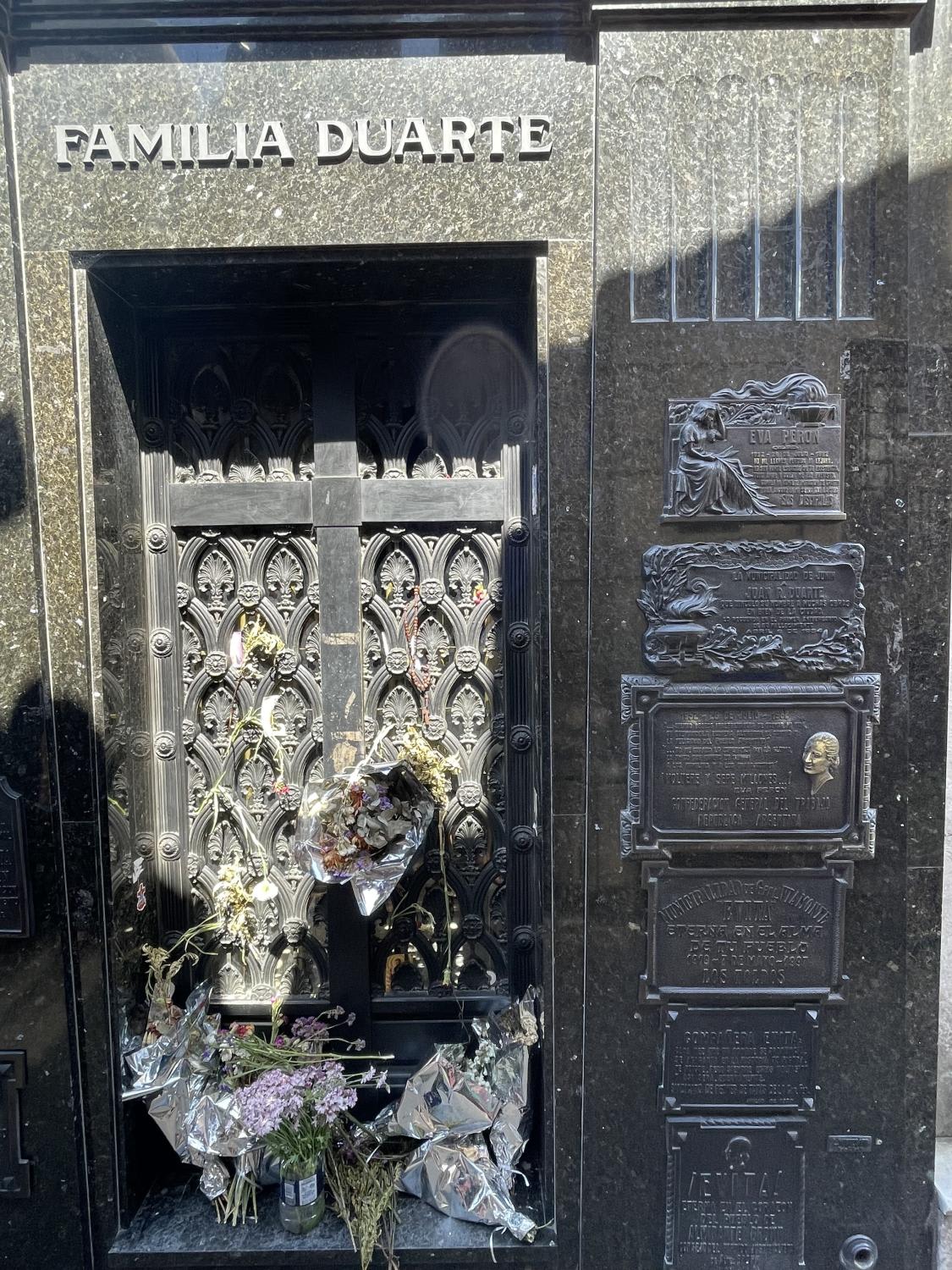 The first stop, before the heat of the day hits you, is La Recoleta Cemetery. Far from being ghoulish, this incredible mini-city of elaborately carved mausoleums designed in the Art Deco, Art Nouveau, Baroque and Neo-Gothic styles is the stylish final resting place of Argentina's most famous personalities and historical figures. The main attraction here is Eva Peron. Yes, the Evita. Just follow the crowds to find her. 
Walk a few blocks in a south-west direction towards the tony Recoleta neighbourhood where BA's moneyed set have their million-dollar apartments for lunch at La Rambla (Posadas 1602). Tiny and unpretentious, this neighbourhood joint is justly famed even among fussy portenos (the residents of Buenos Aires) for its lomitos, a thick, juicy steak sandwich, served with house fries. 
After lunch, spend the afternoon shopping. Walk a few blocks up to Avenida Alvear to Fueguia 1833 Patagonia, a gorgeous perfumery whose small collection of artisanal scents is distilled from the aromatic and medicinal plants of South America. Circle back to Ayma for their unisex earth-toned shawls, each woven by hand on 19th-century looms with natural fibres from Patagonia.
Stay cosseted in the Recoleta neighbourhood for dinner. Over a couple of hundred years, a lively diaspora of Italians have settled in BA. Their cuisine remains distinctive, but gently touched by local flavours and ingredients to create some of the most memorable Italian meals you'll have outside of Rome. Case in point is Sottovoce, a favourite of Argentinean big-wigs and politicians, especially for the wonderful pastas.
DAY 2
Have breakfast at the Palacio Duhau Park Hyatt, a head-turning 19th-century mansion with a lovely terraced garden that's right next door to the Pope's official residence. The pastries, hot chocolate and eggs are first-rate. 
Today is museum day and you're spoilt for choice with BA boasting a triptych of contemporary art galleries, whose acronyms sound like characters out of a Black Panther movie: MALBA (Museo de Arte Latinoamericano de Buenos Aires, MACBA (Museo de Arte Contemporaneo de Buenos Aires) and MAMBA (Museo de Arte Modern de Buenos Aires.
Hop into a taxi and zoom over to Mercado de San Telmo (Defensa 963) for lunch. Since 1897, this colourful bazaar has been a magnet for portenos and tourists alike, drawn by its unbeatable mix of fruit and vegetable stands, nuzzling up against antique and craft stores. Drawing the most crowds, though, are the cafes and food stalls, each hawking specialised Argentinean specialties such as huge slabs of roast meats and pastries.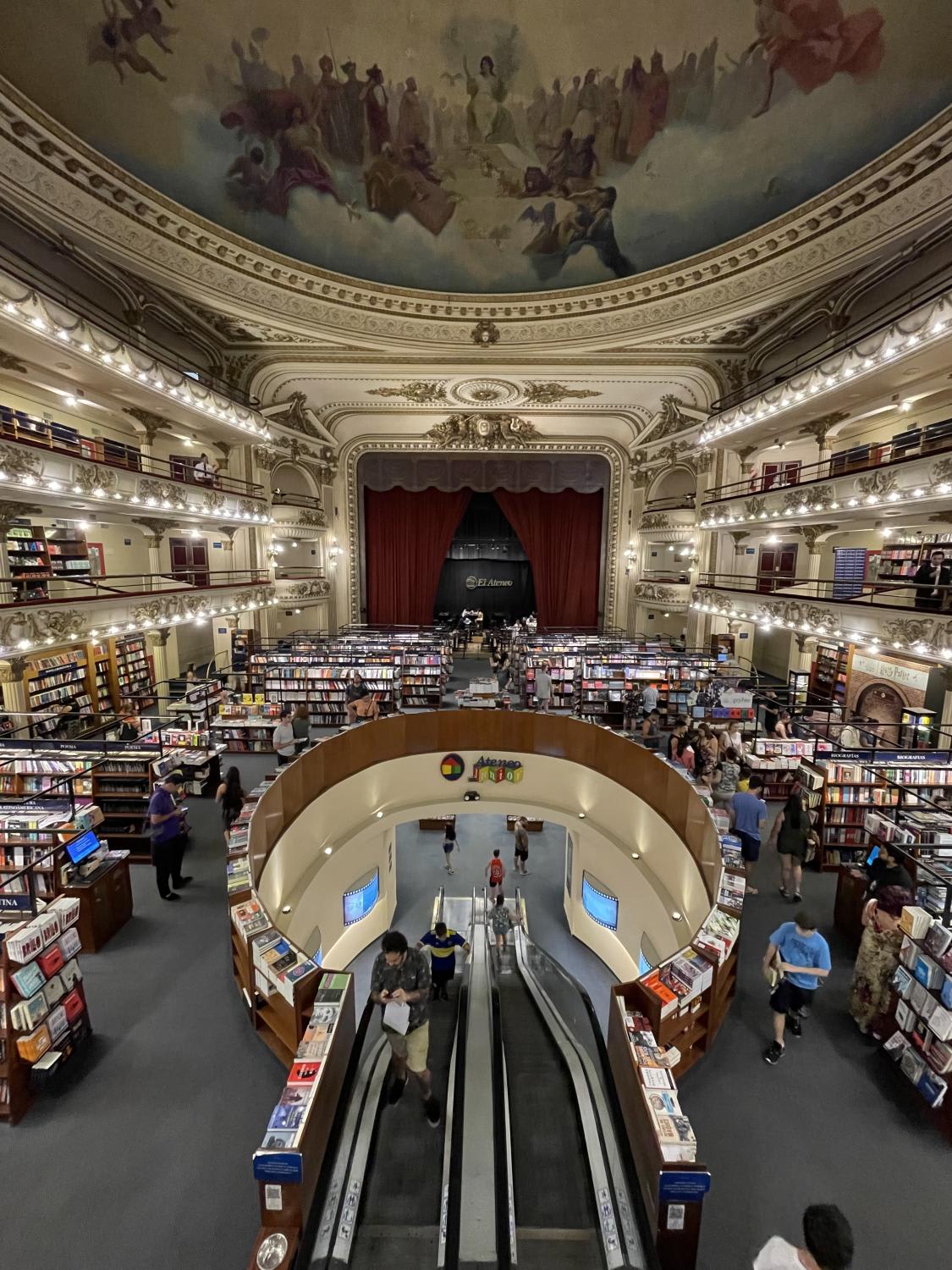 Fully sated, make your way to El Ateneo Grand Splendid (Avenida Santa Fe 1860) where a 1919 theatre was converted at the turn of this century into a drop-dead gorgeous bookshop with nearly 120,000 titles. Hence, all the Instagrammers crowding the upper galleries for the perfect wide-vista shot. Eat your heart out, Kinokuniya. 
Head back to your hotel for a siesta, or if the munchies have struck again, do as the locals do and drop into El Sanjuanino (Posadas 1515) for an empanada, the Argentine version of a curry puff. 
Return to your hotel, but only long enough for a bath and change, and perhaps a cocktail, before rushing out to dinner at Chuí. One of BA's hottest restaurants, its outdoor seats, huge open kitchen and thick landscaping of palm trees and plants are a sexy sea-change in the city's heaving dining scene. If nothing else, the all-plant-based menu (the pizzas!) are a delicious riposte to the famed parilla, or Argentinean BBQ.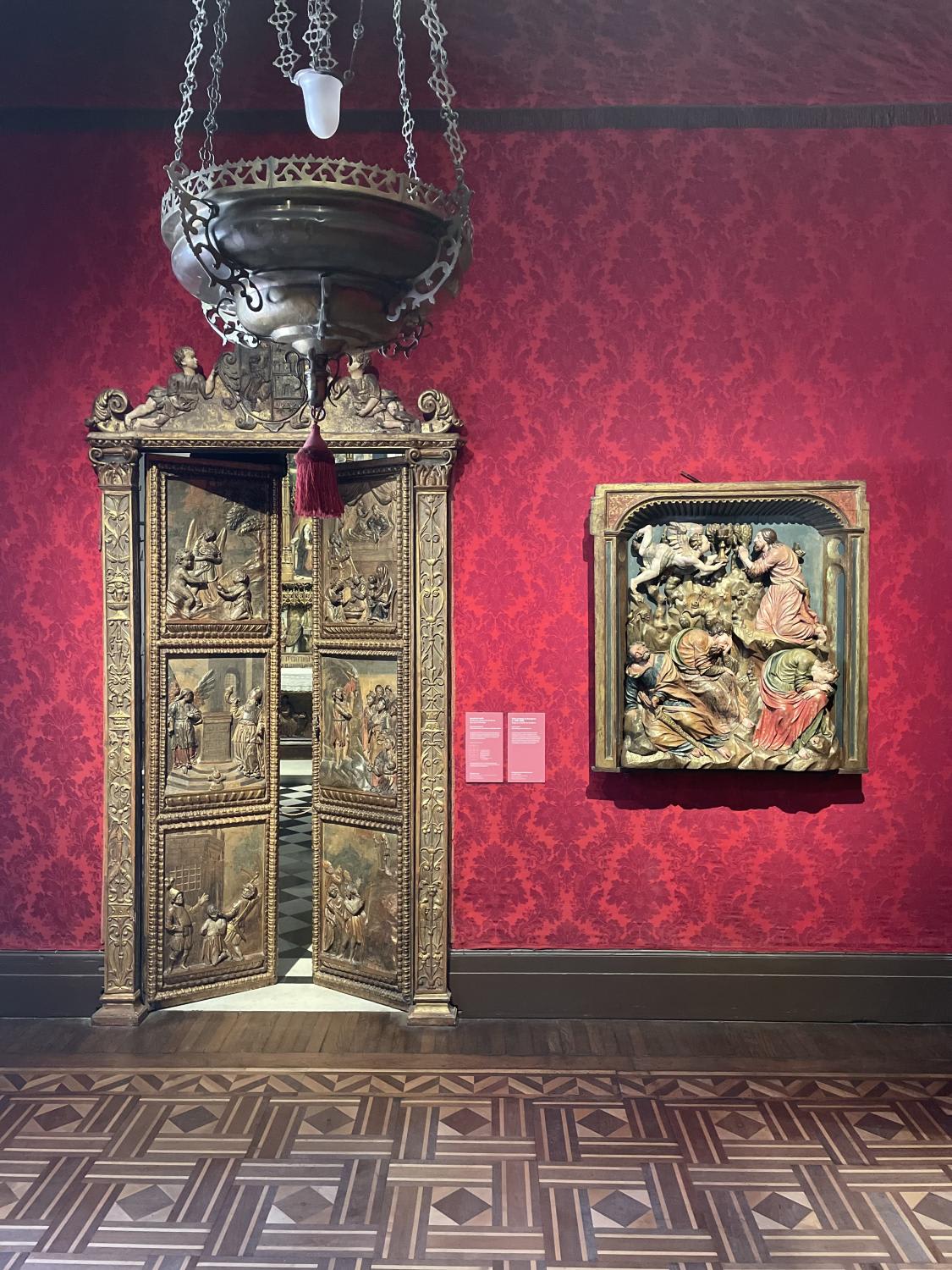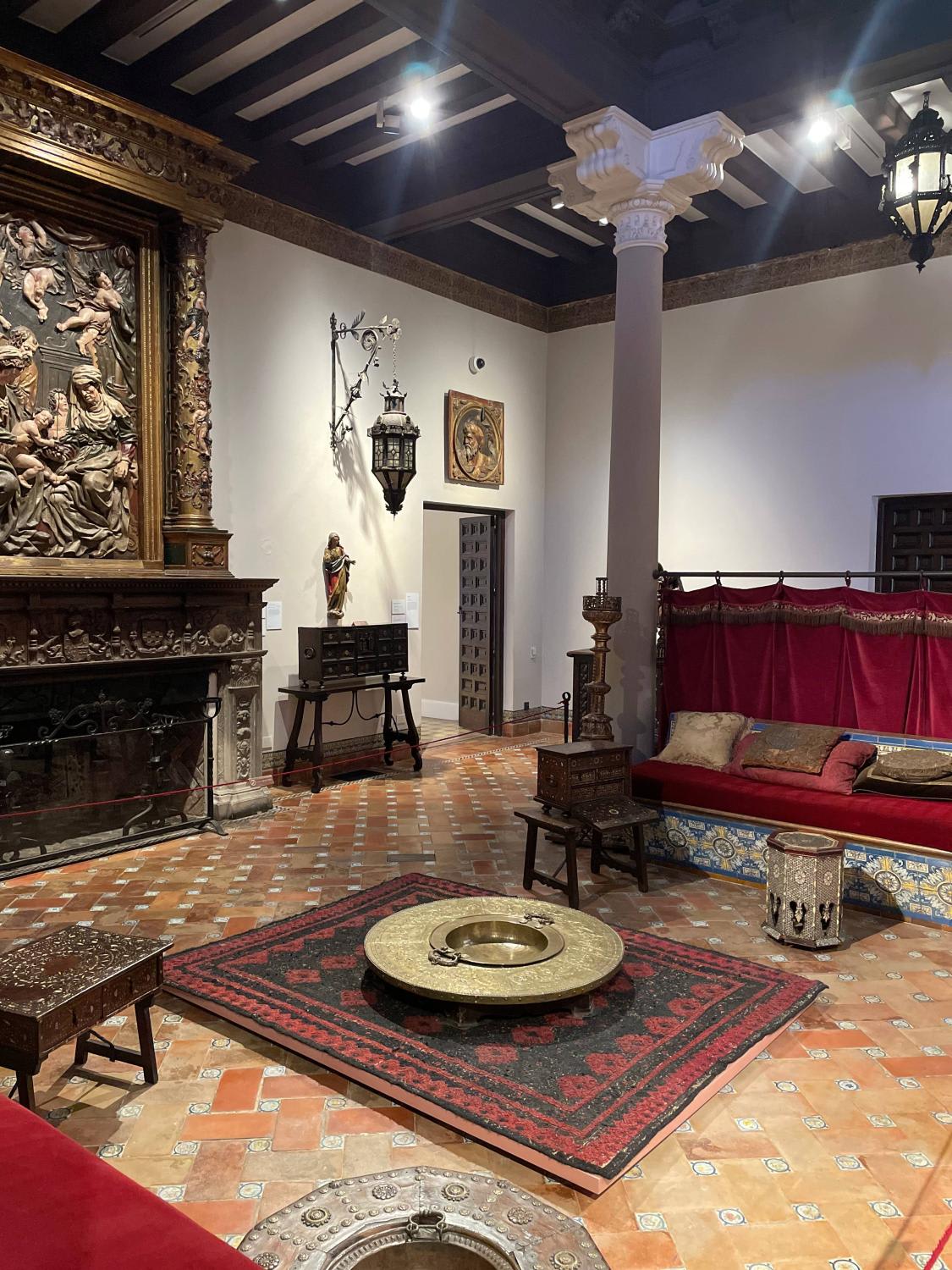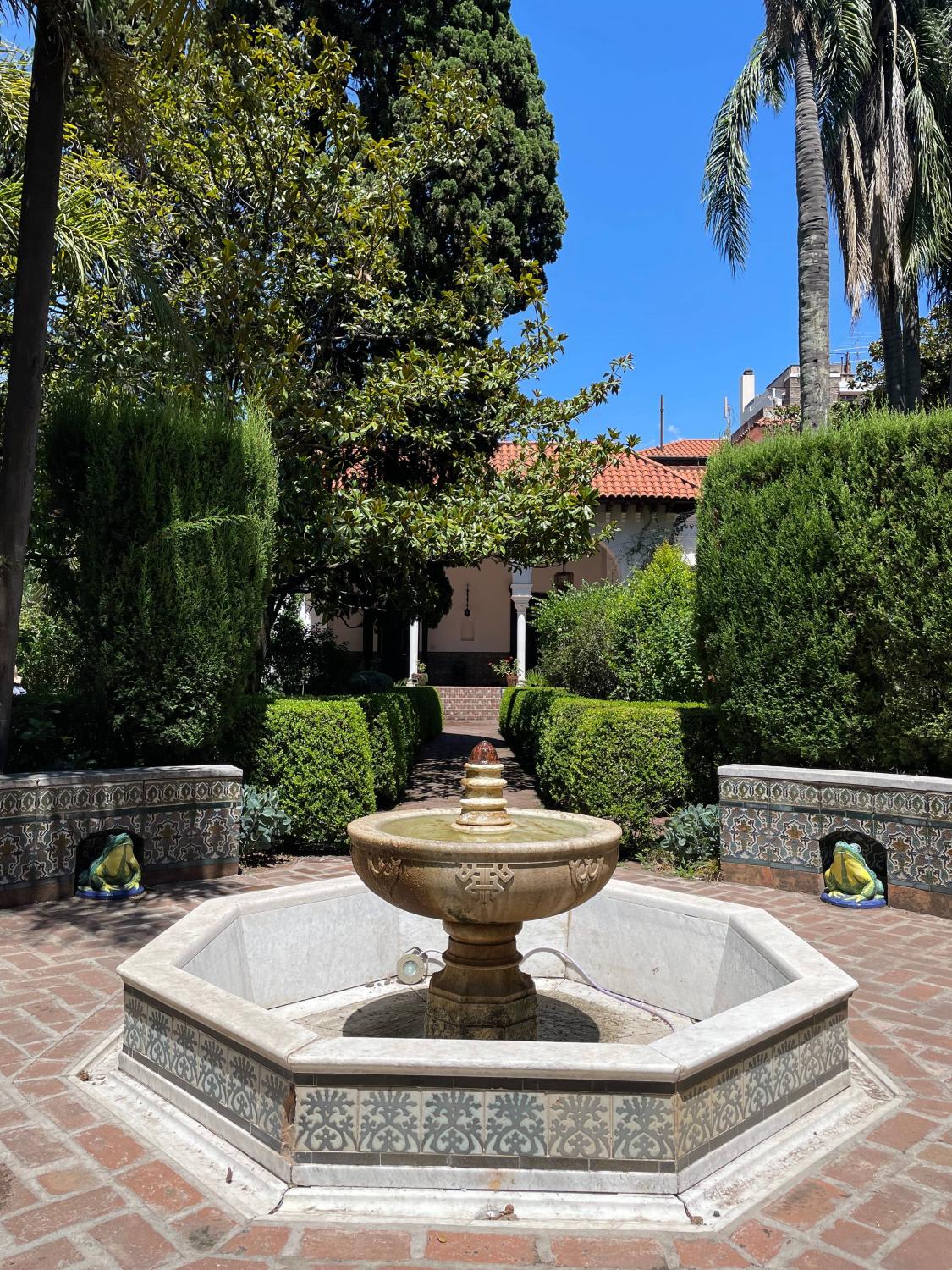 Not too far from a lively little Chinatown in the Belgrano neighbourhood, sits the fabulous Museo Larreta (Juramento 2291), the former residence of Enrique Larreta. The grand neo-colonial mansion is filled with the writer and painter's impressive collection of Spanish art, some dating back to the Middle Ages. The serene Andalusian-style garden at the back is often used by artists. 
From the Larreta, stroll through the leafy avenues to a modern Mediterranean- and Middle-Eastern-inspired lunch at Casa Saenz (Echeverria 2102), a heavenly cocoon of wonderful plant-based salads, grilled chicken, and and seafood. On a nice day, which is most days in BA, the best seats in the house are outside by the kerb.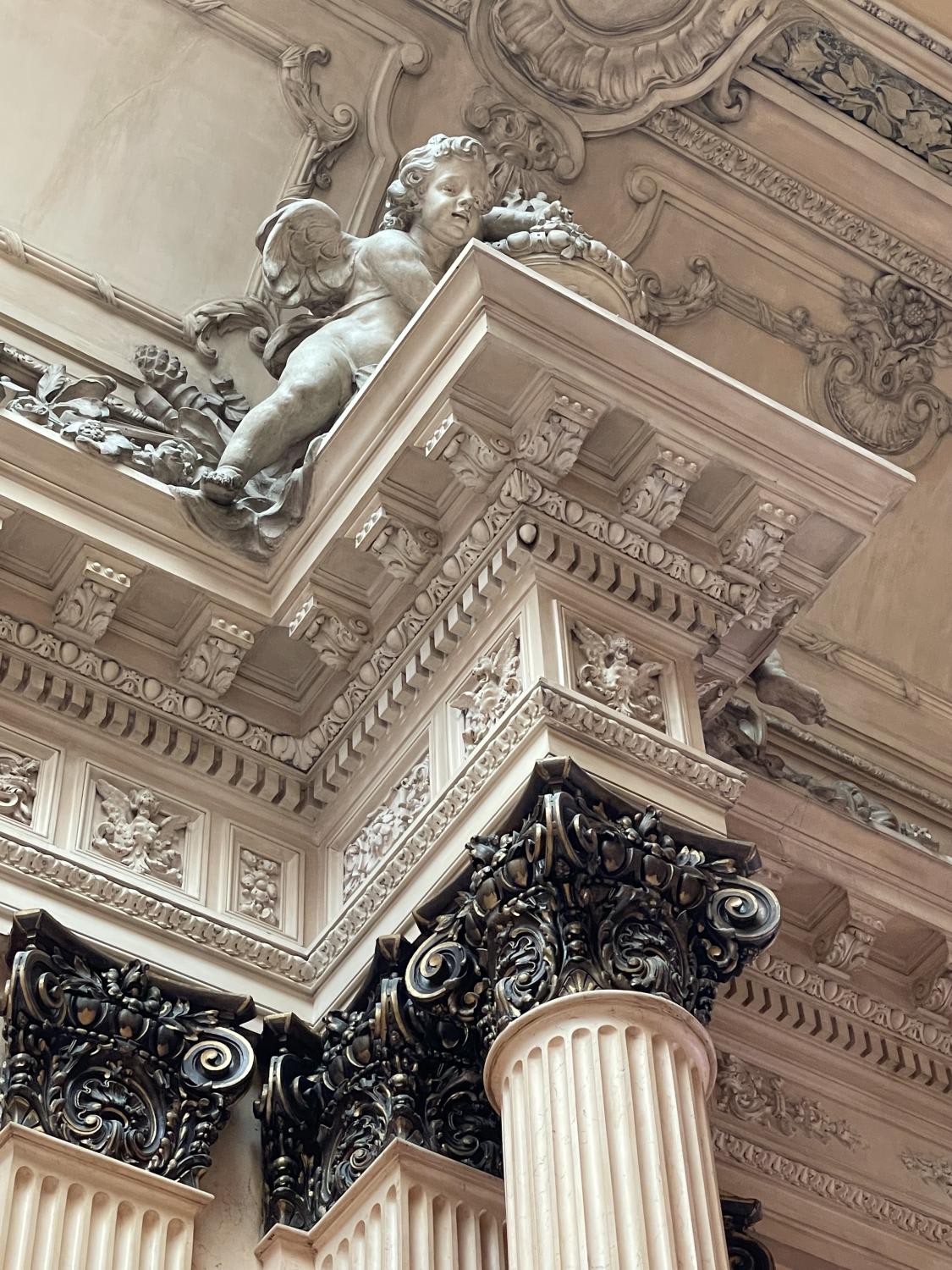 Jump into a cab and zoom towards Teatro Colon, Argentina's premier concert theatre. Built in the Eclectic style just before the First World War, it's considered to have the best acoustics in the world for opera, and the second best for concerts. If time permits, come for a show. If not, join a guided tour. The second floor rooms, gilded in gold and glitz, are spectacular. 
On your way to your next stop, first, drop by Vasalissa (Callao 1940) for a box of their delicious chocolates, bon bons, macarons and truffles, before walking over to Arandu. Here, lose yourself in the mythical world of the gauchos, or Argentinean cowboys, where three floors of an antique mansion are stuffed with beautifully made leather jackets, bags, boots and shoes, including polo gear and horse-riding accoutrements. Sure, you're never going to need a lasso, much less a saddle or a poncho, but when something is this beautifully made and sparks such joy, even Marie Kondo would look the other way.
Continue the gaucho mood with dinner at Piergari Carnes (Posadas 1089). This may be an Italian restaurant by name, but its DNA is distinctly Argentinean. When a restaurant has 'carnes' in its name, it only makes sense to zero in on the steaks ‒ great hunks of them, seared to the required doneness, but go local and ask for 'jugoso', or 'bleu' (rare, or still alive). Vegetarians, fret not ‒ there are plenty of delicious pastas and salads on offer. 
End a very productive three days with drinks at the rooftop bar of the nearby Alvear Palace Hotel (Avenida Alvear 1891). The dizzying views of the low-slung skyline with their historical monuments, parks and trees ‒ as well as your chilled glass of Malbec ‒ will linger in the memory long after you're returned home. 
TOP TIP
Bring lots of US dollars and ask your hotel to direct you to a reliable cambio, or local money exchange, where you can convert your dollars at what is called the blue rate, which is double the official rate. Rest easy ‒ this is not an illegal black market rate, but one that the Argentinean government actually encourages tourists to use. And then pay for everything ‒ including your hotel ‒ in cash. Credit cards charge at the official rate which you want to avoid at all cost. And shops will often offer a small discount if you pay by cash.
WHERE TO STAY
Deciding where to stay in BA can be a little overwhelming, but if you stick to the Palermo, San Nicolas, Recoleta and San Telmo neighbourhoods, you really can't go wrong. The Alvear Palace Hotel and the Palacio Duhau Park Hyatt are the cream of the crop. 
GETTING AROUND
Taxis are plentiful and cheap. A 15-minute ride cross town will cost no more than US$3 ‒ US$4. Alternatively, book the affable Alfred Ferreira for single trips (including airport transfers) or for the day (WhatsApp +54 9 11 5057-8863)
TOUR GUIDE
When it comes to the hidden nooks of BA, Vanessa Bell is a fount of knowledge. For US$125 per hour, she can tailor a fascinating insider's walking tour of BA covering everything from shops and restaurants to architecture and museums.