A prestigious new school that trains luxury hoteliers is now open in Singapore
The Ecole hoteliere de Lausanne (EHL) Singapore campus is the school's first outpost outside its home country of Switzerland, with courses not just for students, but working professionals looking to upgrade their skills too.
One of the most prestigious hospitality schools has opened its first international campus right here in Singapore. The famed Ecole hoteliere de Lausanne (EHL) is the world's best university in hospitality education, according to QS rankings.
The new campus is located in the upscale neighbourhood of Lady Hill Road in District 9, in the former Kinloss House that was once a boarding school for the children of British soldiers.
The 2,400 sq m building, set on 1.9 ha of land, used to be the executive training centre for insurance company AXA. The restored heritage building houses classrooms, meeting rooms, a cafeteria, a large multi-purpose hall and numerous breakout spaces for students.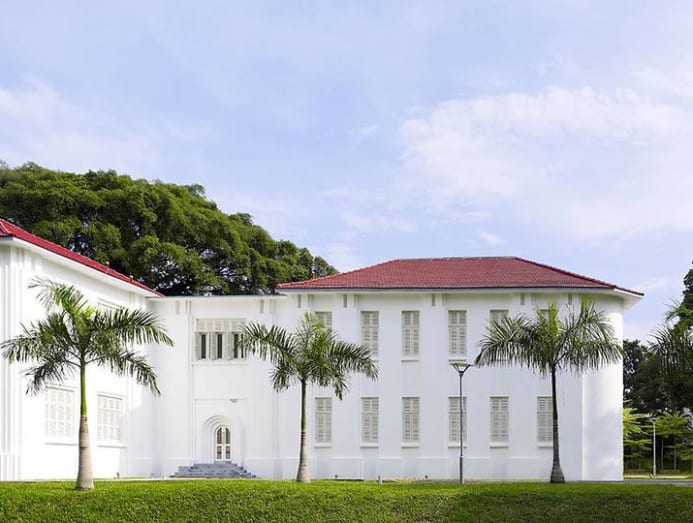 EHL is the first hotel management school in the world, founded in 1893 by Jacques Tschumi. Aside from the new Singapore campus, the school has two campuses in Switzerland – EHL Campus Lausanne, and EHL Campus Chur-Passugg.

"The new campus has been launched to meet the growing demand for hospitality professionals in Asia. It aims to expand opportunities and education for future hospitality leaders to thrive in an international landscape," said Jenny Ang, Managing Director of EHL Campus (Singapore).
"As a travel hub and one of the most desired places to live in, Singapore is a gateway to the rest of Asia and we look forward to introducing students to the diversity and nuances in Asian culture, as well as the variety of businesses in the region – hospitality and beyond. Singapore already boasts some of the world's best restaurants, beautiful hotels and impeccable leaders within the industry," Ang continued.
Through the years, EHL has trained a host of notable hospitality professionals and entrepreneurs worldwide. There are a total of 150 alumni based in Singapore, including Olivier Bendel, founder of Delicae Hospitality Management (DHM), who opened renowned restaurants Sabio by the Sea and Riviera The Restaurant, formerly known as Forlino.
Hoteliers based here include Eric Piatti, General Manager of the recently opened Dusit Thani Laguna Singapore. Other notable alumni include Singaporean Huilin Quek, CEO of Q Industries, a family business that supplies kitchen and tableware to hotels and restaurants.

Other students have also gone on to work for top names in the hospitality industry such as Four Seasons, The Ritz-Carlton, Kempinski, Starwood and Mandarin Oriental. 
AN ASIAN LENS

EHL Campus (Singapore) will deliver the same internationally recognised Bachelor of Science in International Hospitality, offered at the Lausanne campus. Students will thus benefit from the same curriculum content, quality and recognition of their degree.

In terms of tuition fees, the cost of the programme (S$143,700) is the same across both countries, the school said. 
However, students who choose to study here as opposed to the campuses in Switzerland will gain unique insights into the hospitality industry in Asia through local case studies embedded in the curriculum content.
Local F&B and hospitality companies, including the Lo & Behold Group and Les Amis Group, are also strong supporters of the school. These companies regularly offer internship opportunities for students.

The first cohort of 60 students, six of whom are Singaporeans, have already completed a semester of preparatory studies at the Lausanne campus, and are currently completing internships around the world.
They will return to Singapore in September for the rest of the four-year programme. Another 40 students are expected in the February intake, bringing the total to 100 students at the Singapore campus. Fifty per cent of the student cohort come from Asia, while the other half are from the rest of the world.
Aside from the bachelor programme, EHL Campus (Singapore) also provides short courses open to adults keen to upgrade their knowledge and skills. The duration of these courses range from three to five days.
Courses include Luxury Brand Management, Designing Hotel & Restaurant Concepts, People & Analytics and more. Classes began in February this year. 

WHAT'S THE RELEVANCE OF A HOSPITALITY EDUCATION IN A PANDEMIC?
Considering the ongoing pandemic, which has halted the tourism industry worldwide, one might ponder the relevance of a hospitality degree in the current climate.
"Travel tourism has seen ups and downs through the years, including the 9/11 crisis and the SARS outbreak. It has always bounced back," Joshua Gan, regional director, Asia-Pacific of EHL told CNA Luxury at the opening event. 
"We understand that the COVID-19 pandemic is not the same as these crises before, and that tourism will take a long time to recover. Our students are still coming to us because they believe in the outlook of travel."
Students who have graduated in the current climate have still managed to secure jobs, albeit in other service industries such as luxury goods, FMCG, healthcare and technology, Gan added. "There are still jobs available, although not in the [hospitality] industries as hotels and restaurants are not hiring as much," he said.

During the media presentation, EHL also shared that while 50 per cent of alumni typically go on to work in the hospitality industry, another 50 per cent found jobs in other sectors such as banking, finance, consulting, real estate and more. This is testament to the broad nature of EHL's curriculum.
Top brands that recruit EHL students and graduates each year include luxury conglomerate LVMH, F&B manufacturer Nestle, electric car company Tesla and more.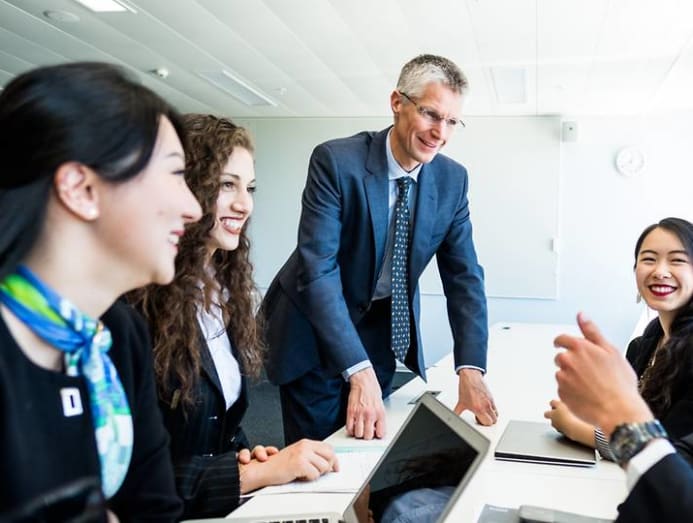 "More and more of our students are also starting their own businesses. Though some have started businesses in F&B and hospitality, many of them are also looking at creating tech solutions for the industry. We have our own incubator as well as our own fund that invests in start-ups in Lausanne, and we would love to replicate that here. We are just starting out [in Singapore], and there's so much that we can do," Gan said.