Finally, a cognac made by women for women that isn't 'an old man's drink'
Exsto is the world's first cognac created by two Frenchwomen, sommelier Julie Dupouy and entrepreneur Sabrina Duong.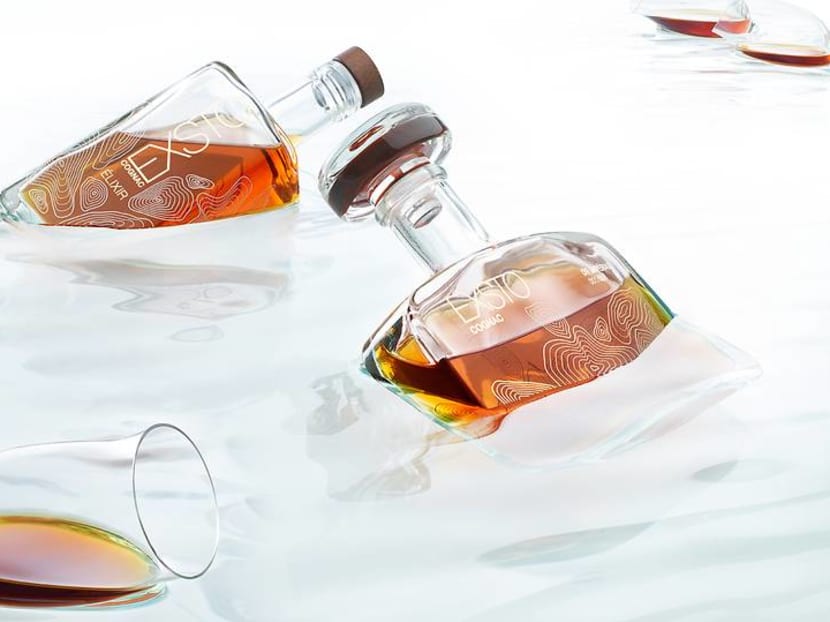 Three years ago, Julie Dupouy received a message on her LinkedIn account: It was from Sabrina Duong, a fellow French woman who wanted her help in making a cognac from a "female point of view". Dupouy, 36, a Dublin-based sommelier who has won the Best Sommelier of Ireland every year since 2009, was surprised at this stranger's request. After all, since she finished third at the ASI World's Best Sommelier Championship in 2016, she has been getting a lot of spam in her inbox.
Nonetheless, she arranged to meet Duong, 39, in Paris. Duong, who worked for 15 years at L'Oreal before becoming an entrepreneur, had long toyed with the idea of launching her own cognac ever since she was introduced to the spirit by her friends, the Vallantin-Dulacs, a cognac producer.
But Duong did not want her spirit to be "an old man's type of drink", nor did she want it to be made in a traditional way through the sole vision of a family-run cognac maker. She wanted a female collaborator who had a great palate for wines and spirits, and was bilingual in French and English. LinkedIn brought her to Dupouy.
"I wanted to create something that would change the perception of cognac, so that's why I wanted a sommelier who could talk to the cognac maker and say this is how we want it to taste," said Duong, who named her cognac Exsto, a contracted amalgamation of the French word 'extase' (ecstasy) and XO (the highest level of aged cognacs).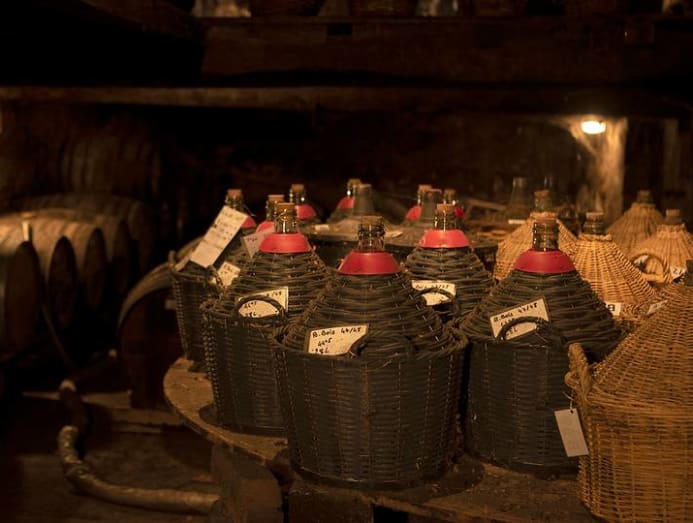 For Exsto, Dupouy had to pick eight eaux-de-vie from 15 small producers in Cognac. The eaux-de-vie would then be blended by Geraud Vallantin-Dulac, Vallantin-Dulac's seventh generation master blender. Dupouy had little idea about the style of cognac she wanted to create, but she knew she wanted a more elegant spirit.
"A lot of cognac you find on the market has a lot of oak flavour, which is not necessarily a bad thing," she said. "I think of wood as salt for seasoning [food]. It should highlight and not overpower the dish. I wanted a more fruit-forward style for Exsto."
Finding her style was a tricky task. Having blind-tasted many cognacs as a sommelier, Dupouy had to distance herself from any influence of their styles but, at the same time, achieve a quality synonymous with a good cognac. She also relied on her childhood memories: A base eau-de-vie she picked reminded her of candied apples she used to enjoy at carnivals.
In the end, Dupouy and Geraud created two blends for Exsto: Elixir and Or Imperial. The former is a blend of eaux-de-vie that are between 10 years old and 35 years old, while the latter has an average age of 60 years old, with the oldest eau-de-vie said to be 110 years old. The eaux-de-vie come from the regions of Grande Champagne, Petite Champagne, Borderies, and Fins Bois. Both cognacs also made their global debut in Singapore last month (Apr 2019).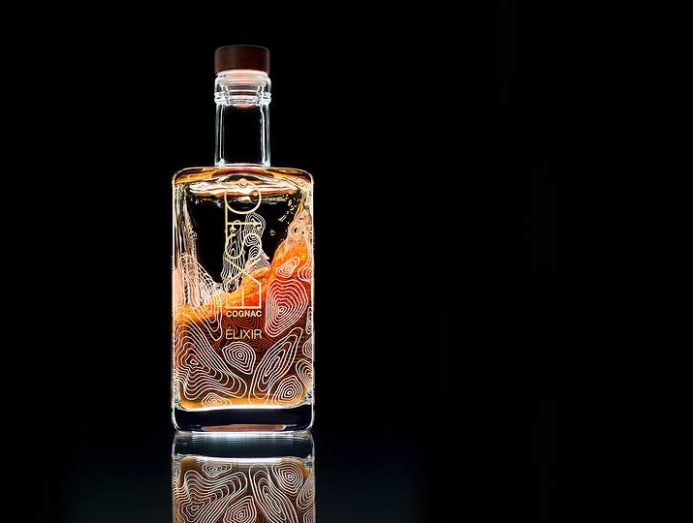 Although the Elixir is a very fruit-forward cognac, it is by no means a 'new age' spirit that thumbs its nose at traditional cognacs. It offers lovely notes of caramel, citrus, and ginger, along with a light, rustic touch of oak that should keep the purists satisfied.
The Or Imperial is a different animal, with more intense notes of raisins, spice, leather, and sea salt. Just 888 bottles are produced for the Or Imperial. The Elixir and Or Imperial bottles feature the hand-drawn multi-ringed topography of Cognac's grape-growing areas – a visual that Dupouy likens to a Matryoshka doll – while the caps, which include air-tight Vinalok seals, are designed by French glass artists Eve and Laurent George.   
"I always had a dream of creating [my own spirit]," remarked Dupouy. "As a sommelier, you are always serving wines and spirits that you haven't made."
Exsto is available at Tai Thong Wine and Spirits