Post-pandemic, is face-to-face networking no longer as important?
The pandemic forced many companies to rethink the viability of short-haul business trips. But perhaps more importantly, it has also exposed the fallacy that in-person meetings are indispensable when it comes to dealmaking.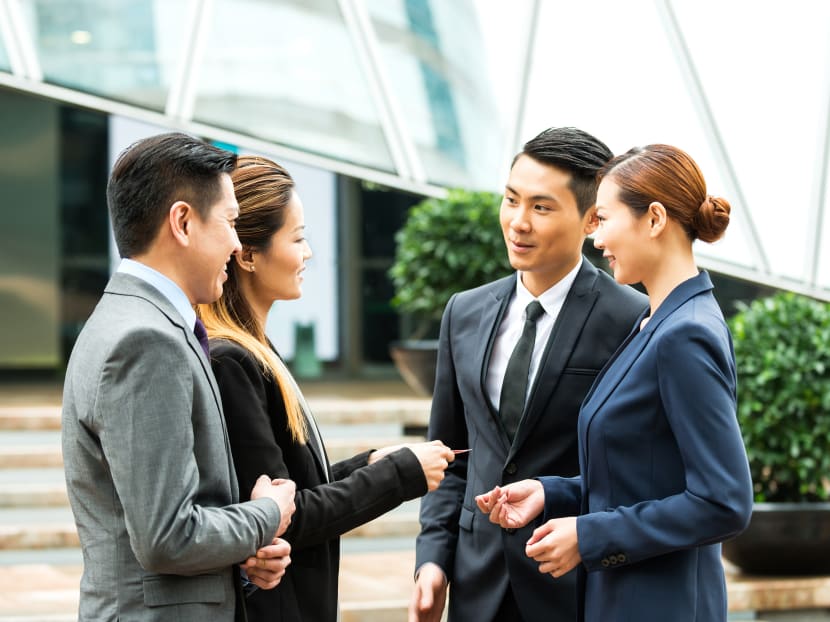 It is early days and the evidence is patchy, but it is finally clear that the Big Schmooze is coming back.
Chelsea Flower Show, once the first bloom in a London season of well-tailored shoulder-rubbing, was cancelled in 2020 and had to move from spring to early autumn this year.
September's event saw the return of City grandees and their high-paid fixers to gala gossip-mongering among the floral arrangements. There was some mild dismay about hygienically and individually boxed canapes and the way the September sunset plunged the displays into early darkness. But most guests would take such grumbles over existential doom any day.
The World Economic Forum plans to return to Davos in January. As coronavirus closed in last year, I suggested the WEF would be among the first back, but there have been a succession of false dawns since – at one point it planned to transplant the whole show to Singapore – before the most recent move to hike back up to the forum's traditional mountain fastness in 2022.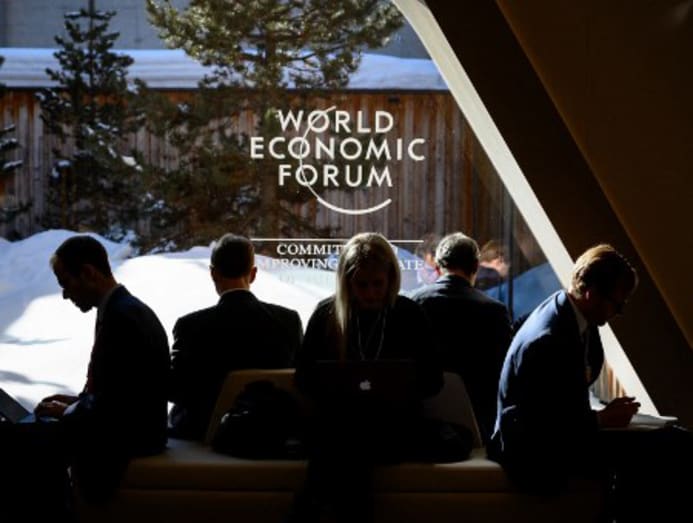 Something has changed, though. The long hiatus between high-level events has allowed video calls to put down roots: Cheaper, more efficient, and often more effective. One executive I spoke to recently has urged the company where he is a non-executive to keep board business online, even if it revives director dinners and in-person networking.
The pandemic has also accelerated the corporate rethink of short-haul business trips, for budgetary and environmental reasons. Finally, it has exposed the fallacy that face-to-face networking is an indispensable prelude to dealmaking.
The stuttering re-socialisation of the world is disconcerting. It may even be dangerous, if variants persist, and it will differ sharply by region. That is one reason why it is hard to predict a smooth return to the old networking ways. But where barriers, formal and informal, are dropping, they are dropping fast. I thought I might never shake a stranger's hand again, and someone I met earlier this month told me that in France the greeting kiss – "la bise" – was "over".
Like distant islands where exotic fauna evolved, insulated from visits by outsiders, it seemed as though different countries were building their longstanding COVID-19 rules into social habits.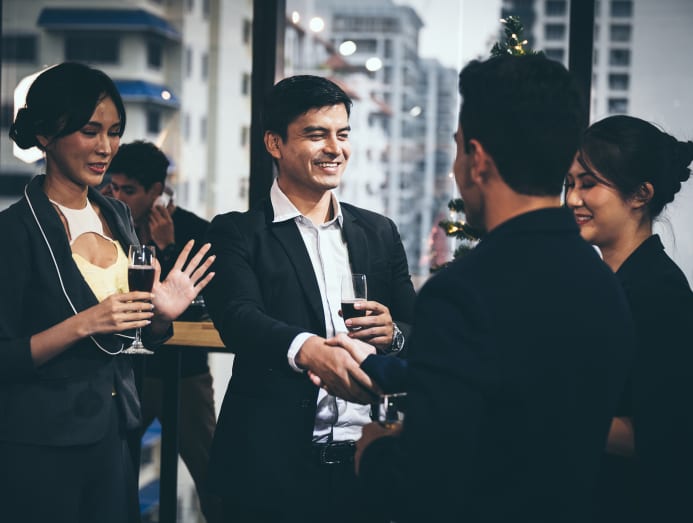 But the human desire for contact is unstoppable. I pressed more flesh at a recent party than I had in the preceding 18 months. I now hear from colleagues in France that while mask observance remains strong, "la bise" is making a hesitant return.
These soft social conventions have long been held to underpin hard business. Chelsea and Davos are fabled venues for the "first contact" that leads to future business partnerships.
Cynthia Carroll, then head of Alcan, met Anglo American's chair at Davos, laying the groundwork for her 2007 appointment as the miner's first female chief executive. Some of the drama around Sir Philip Green's unsuccessful bid for Marks and Spencer in 2004 allegedly unfolded at a Chelsea gala evening. Networking events are also good places to settle scores and deal out snubs. One colleague recalls hiding behind a cactus at Chelsea with a banker who was trying to avoid a client for whom he had arranged a terrible deal.
No doubt, face-to-face conversations help cultivate bonds. But if in-person events were the indispensable fertiliser for M&A, then the world would now be suffering a merger drought. In fact, banks and their clients have just enjoyed, in this newspaper's words, "a frantic summer of dealmaking" and are on course for a record year.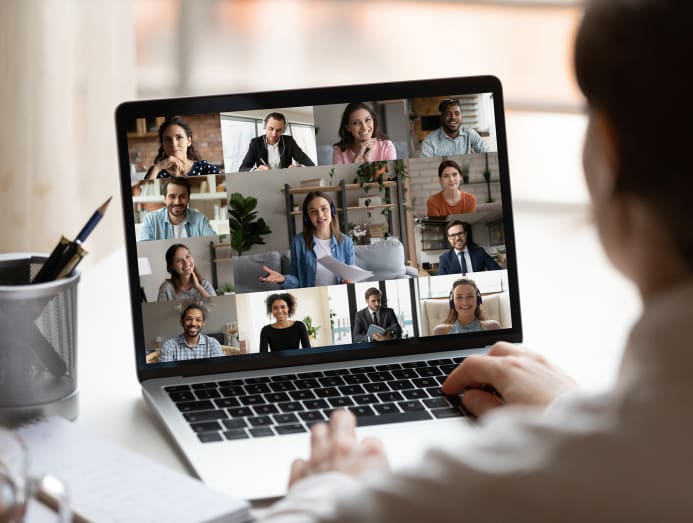 The pandemic has forced companies to answer the question that academic Eliza Kitchen used to pose when studying the "return" on corporate networking before the crisis: "If you don't send someone to these events, how would you achieve the same goals?"
A 2017 study by Kitchen, now at Flinders University in Adelaide, suggested conference-goers followed up with just 20 to 30 per cent of the contacts they made. Much of the potential benefit of networking seemed to be going to waste.
It is easy, though, to exaggerate the utilitarian payback from high-level encounters. Those dealmaking stories were always "highly suspect", one reluctant Chelsea show-goer says. Most potential deal partners would be able to engineer an encounter through their intermediaries eventually anyway, "with or without flowers".
Conference-goers should relax and enjoy such meetings' intangible benefits. For her study, Kitchen issued electro-dermal wristbands to some conference-goers to detect "emotional peaks". All the highs coincided with social interactions. That buzz is hard to replicate online. Its return would be a welcome sign, to use a botanical cliche, that nature is healing.
By Andrew Hill © 2021 The Financial Times
Source: Financial Times/ds