As hotels open for staycations, enjoy contactless check-in on upcoming stays
Here's something to look forward to on your upcoming staycation. Local hotels Fairmont Singapore and Swissotel The Stamford have rolled out a contactless check-in service for your safety and wellbeing.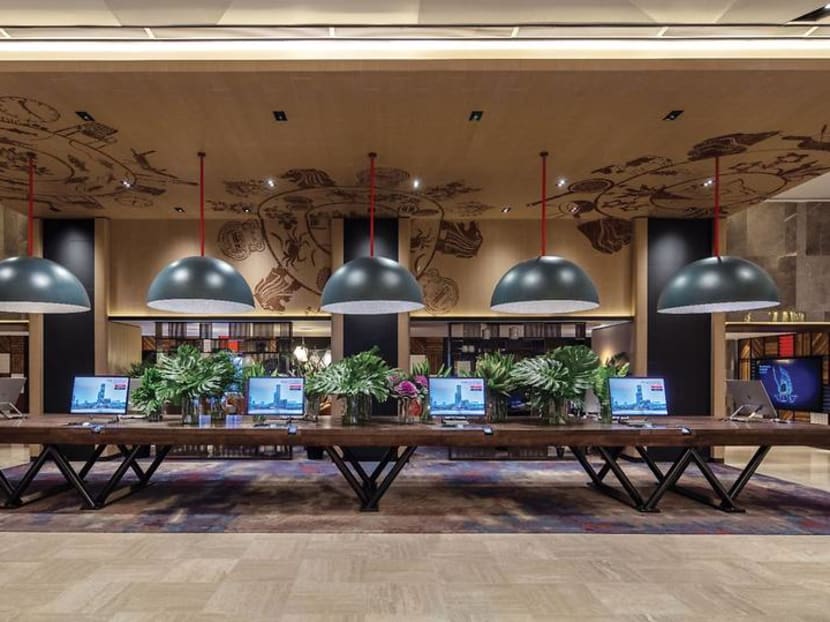 Phase 2 has brought about plenty of good news, one of which is that hotels may now apply to reopen for staycation bookings. For those of us in need of a short break after being cooped up at home for weeks on end, this is exciting stuff indeed.  
As local hotels prepare to welcome guests once again, guests can enjoy a contactless check-in experience at Fairmont Singapore and Swissotel the Stamford. This service aims to give guests the convenience, assurance and peace of mind when checking in and out of the hotels, with minimal physical contact and interaction.
The contactless check-in service is app-free, meaning guests will not need to download any applications on their phones. Instead, guests are able to register and check-in prior to arrival, and check-out via the web or on their mobile devices through the use of a QR code. You can also customise your stay with different hotel offerings and make payment online, saving time and more importantly, minimising face-to-face engagement.
Marcus Hanna, General Manager of Fairmont Singapore and Swissotel The Stamford shared, "Much as our industry has been dealt a huge blow with this pandemic, we know that people will return to travel post COVID-19, because of an inherent love of adventure.
"We are confident in the long-term future of the hospitality industry, and are ready to welcome our guests back with solutions that address what matters most to them now – their safety and well-being, because safeguarding and taking care of our guests and colleagues is at the very heart of what we do and who we are."
In addition to the contactless check-in and check-out solution, Fairmont Singapore and Swissotel The Stamford are also working on providing guests with contactless experiences at each possible touchpoint in the guest journey. 
These include providing guests with all the information they need on their phones, including guest service information in-room; menus; payment at table; and concierge information. In the future, printed information may be completely done away with – a big step towards sustainability, the hotels said.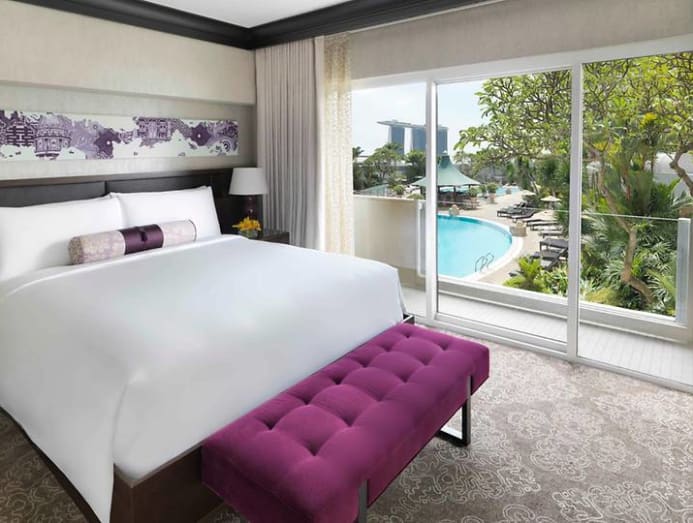 As the tourism and hospitality industry recovers, contactless check-in looks set to be the new normal. On July 1, Singapore's Changi Airport announced that it would be rolling out contactless check-in kiosks for travellers to check in and drop off their luggage without needing to touch electronic screens.
The Immigration and Checkpoints Authority (ICA) has also upgraded the automated immigration lanes with a new biometric system that uses facial and iris recognition as the primary means for identity verification, replacing traditional fingerprint scanning.